Look inside: Early 1900s Murphysboro brick bungalow is comfortable home and unique storefront
by NELLIE BARIL for Life & Style Magazine
Driving down the side streets of Murphysboro, full, lush shade trees line the streets to the quiet neighborhood where Patti Rath has lived and worked for the last thirty years. The brick bungalow she and her husband share is a prime example of the early twentieth century Arts & Crafts movement in architecture, when homes were built with simple designs and handcrafted artistry, made of brick, with fireplaces and wide porches with thick square columns. This style of home is perfect for Rath's motto in life and business: she prefers to keep things simple.
Pulling into the driveway of P. Rath Couture, the neat-as-a-pin home stands before you with tall windows and a wide stairway leading up to the front door.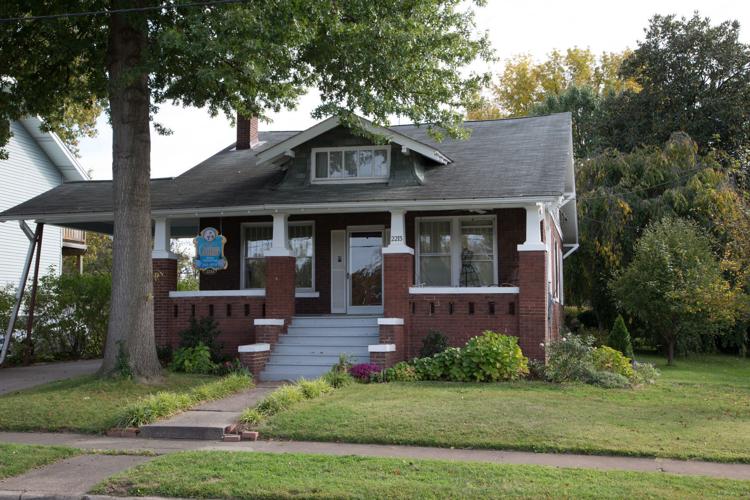 White, flowing curtains frame the windows and delightful vintage decor is artfully arranged in the well-appointed room.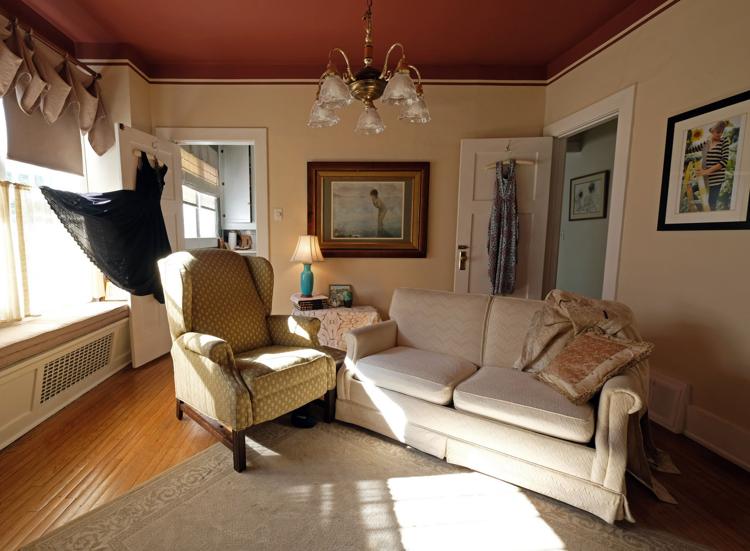 To the right of the sitting room in the home, is a fitting room with a large lighted mirror, gorgeous hardwood floors and tall windows that let in loads of natural light.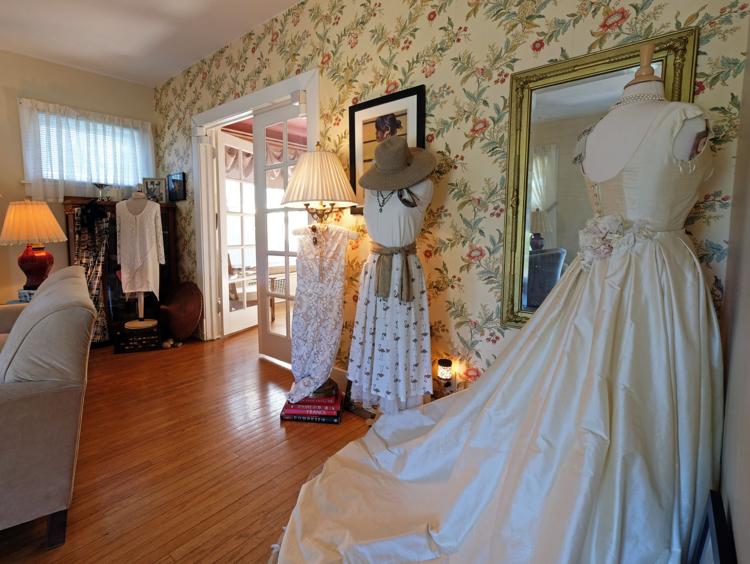 The soft buzz of a lawnmower a few blocks away and birds chirping right outside the open windows is a stark contrast to the stuffy fitting rooms and commercial buildings where clothes are often sold, fitted and altered.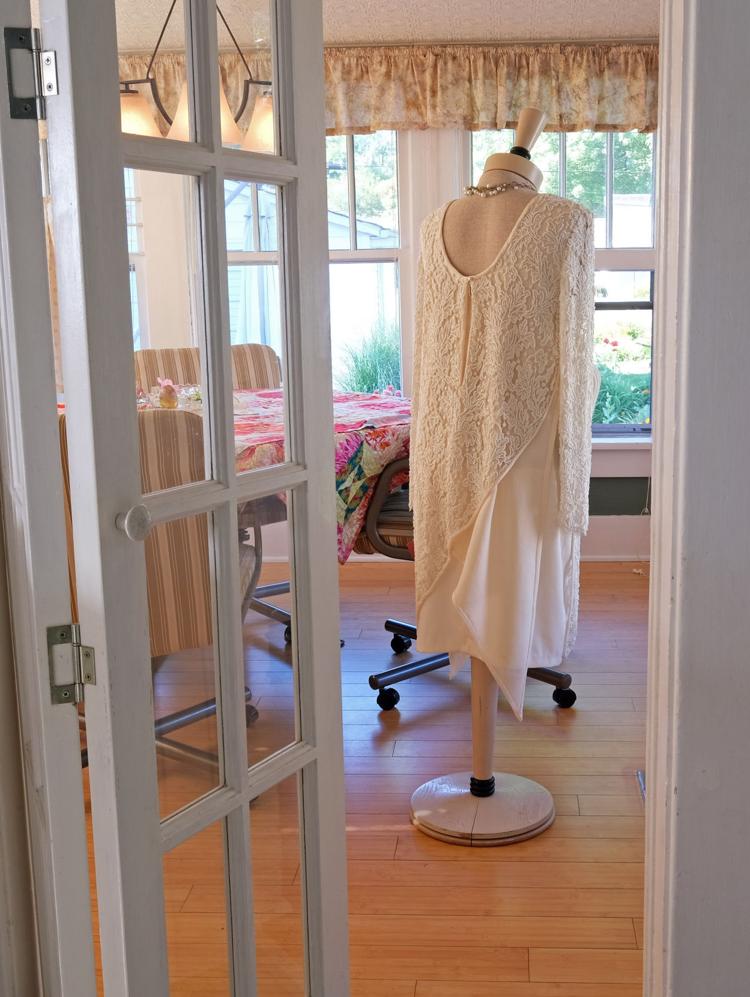 "Generally, every season I do a rack of clothes, have them on display and they all get sold," Rath said.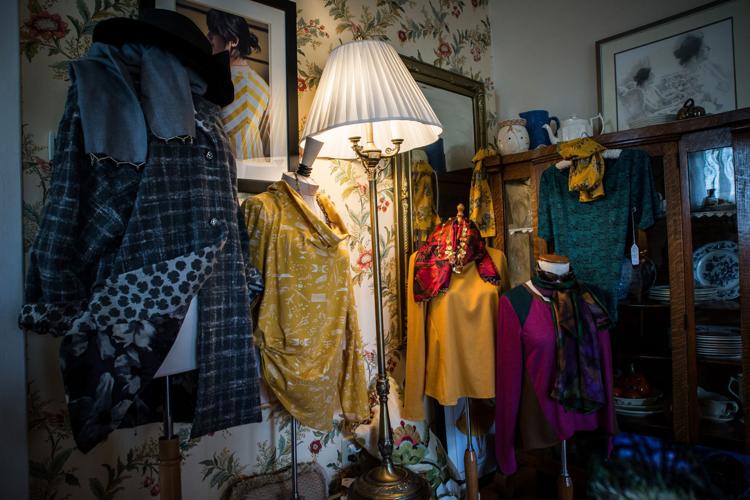 Cheery Space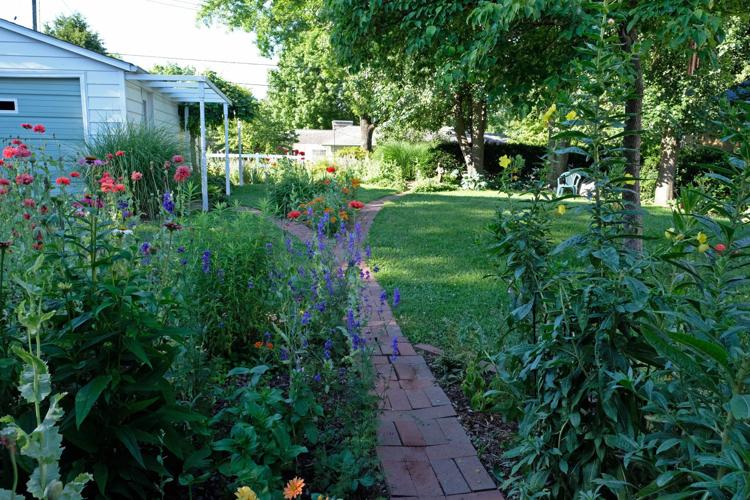 Looking out the windows of the back porch, an impressive cottage garden opens before you with peonies, hostas, roses and herbs, weaving around the red brick walkways.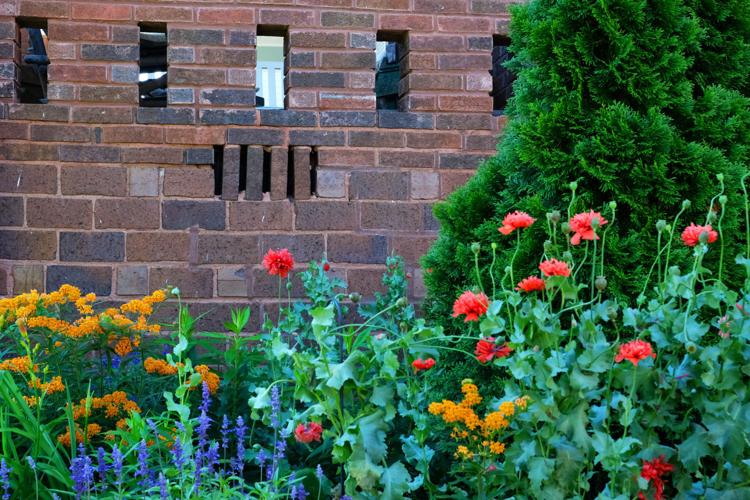 The history of the Rath home is an interesting one, too, with ties to noteworthy events in Murphysboro's past.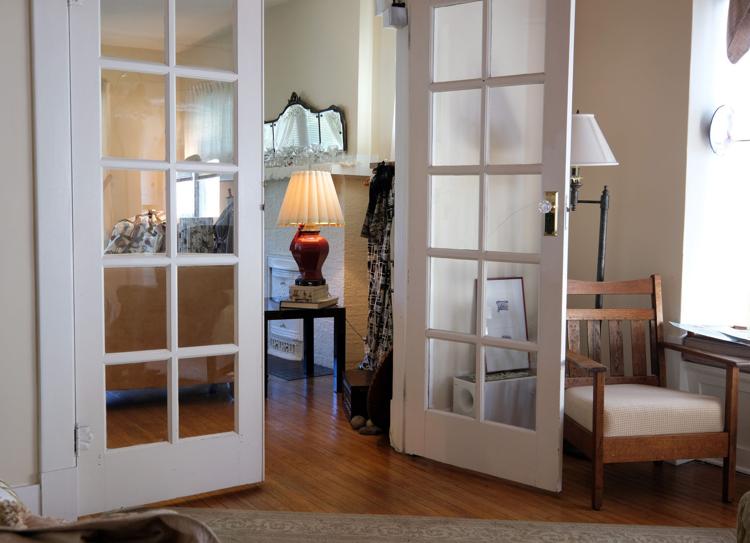 Rath and her husband have made many improvements to the home while keeping with the style of architecture.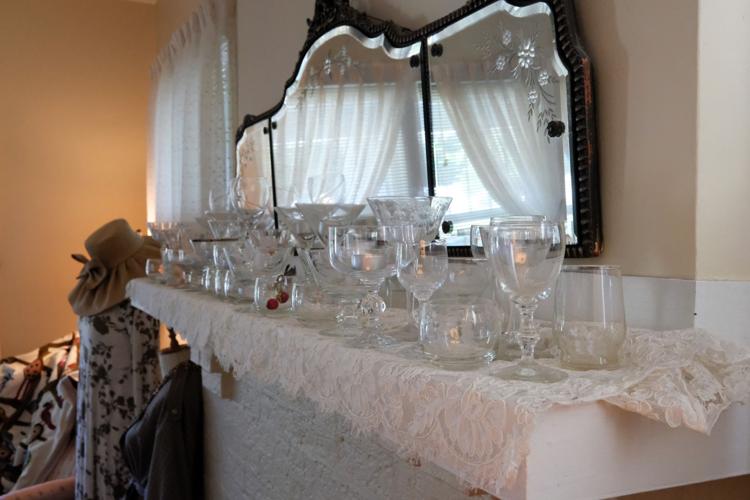 Rath met her husband early in her career, while working in men's wear.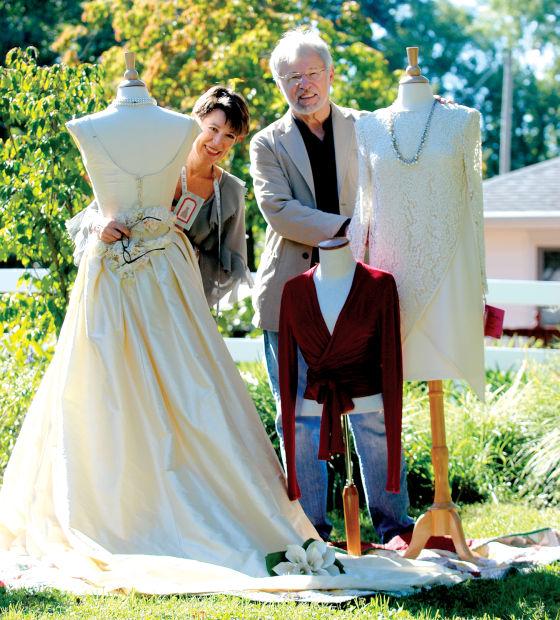 In the basement where Rath creates and sews, music bounces softly off the cool, stone walls of her workspace.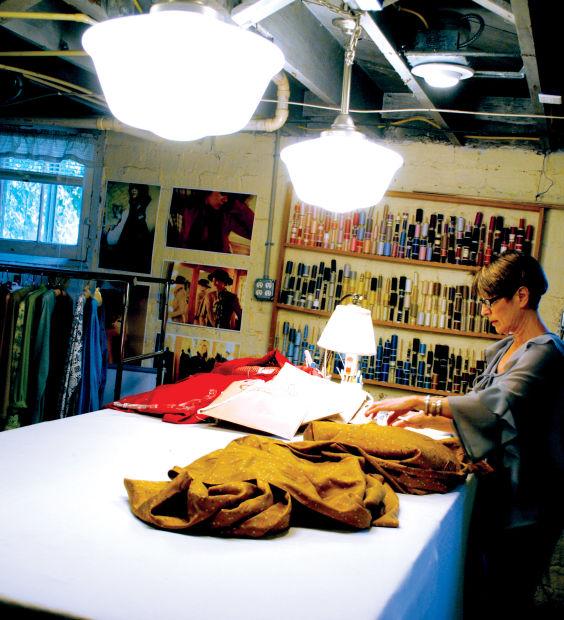 "It took me a long time to get here. You have to get O-L-D to really appreciate what is handed to you or what you're lucky enough to stumble into," Rath said.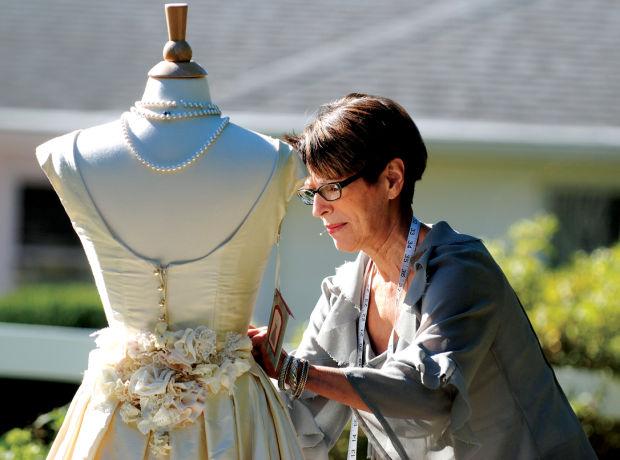 The convivial atmosphere of her gorgeous home and years of experience that Patti Rath offers at her business is unrivaled in Southern Illinois.