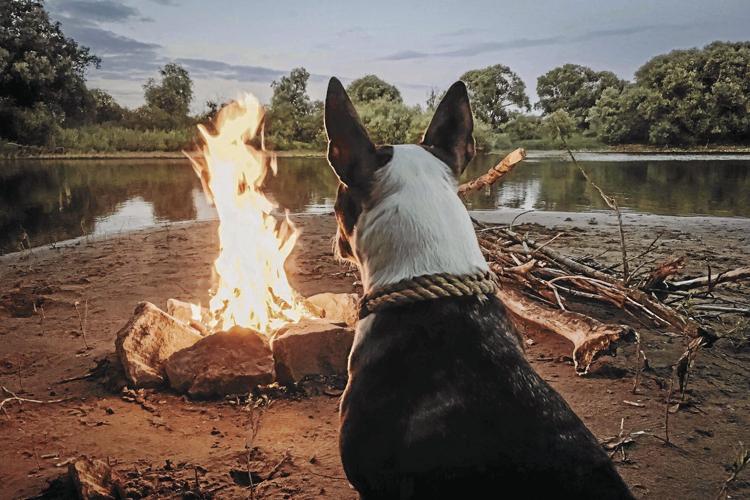 The only thing that can make sleeping under the stars on a warm, breezy summer night better is having your dog with you. Bringing your pet along for camping trips is a fun and adventurous way to enjoy nature and get some exercise together, but it does come with some added responsibilities.
Some safety tips for dog owners to consider before packing their tents:
Visit the vet
First and foremost, before taking your dog camping with the family, visit your veterinarian to make sure he is healthy and his vaccinations are up to date. Take a copy of the records with you in case of an emergency at the campground.
Be prepared
Always be equipped for an emergency. Pack a pet first-aid kit to take with you. Be sure to include tweezers to remove ticks should your dog encounter any, styptic powder to stop bleeding, hydrogen peroxide to clean wounds, and bandages. Familiarize yourself with any poisonous plants and make sure your dog steers clear of them.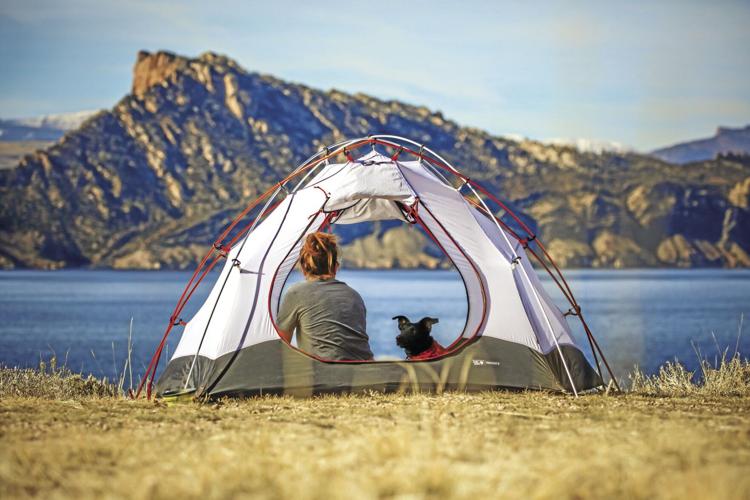 Don't forget bug prevention
Be prepared to battle the bugs. All sorts of insects, including fleas and ticks, are prevalent in woodsy areas where campsites are located. Make sure to give your dog all necessary flea and tick prevention treatments prior to your trip.
Have ID
Identification is extremely important in any case, but especially when you are in unfamiliar territory. In addition to checking the tag on his collar to make sure the information is current, make sure your dog has a microchip, and check with the recovery service provider to ensure your contact information is up to date. You may even want to consider getting a temporary tag to add to your dog's collar that has information like the name of the campsite where you'll be, your assigned location and the phone number of the nearest ranger station in case of bad reception.
Get ready for walks
Take a flashlight with you for night walks and a water bottle with a portable bowl so your dog can stay hydrated when you both are out during the day. Also, don't forget bags to pick up after your dog's bathroom breaks.