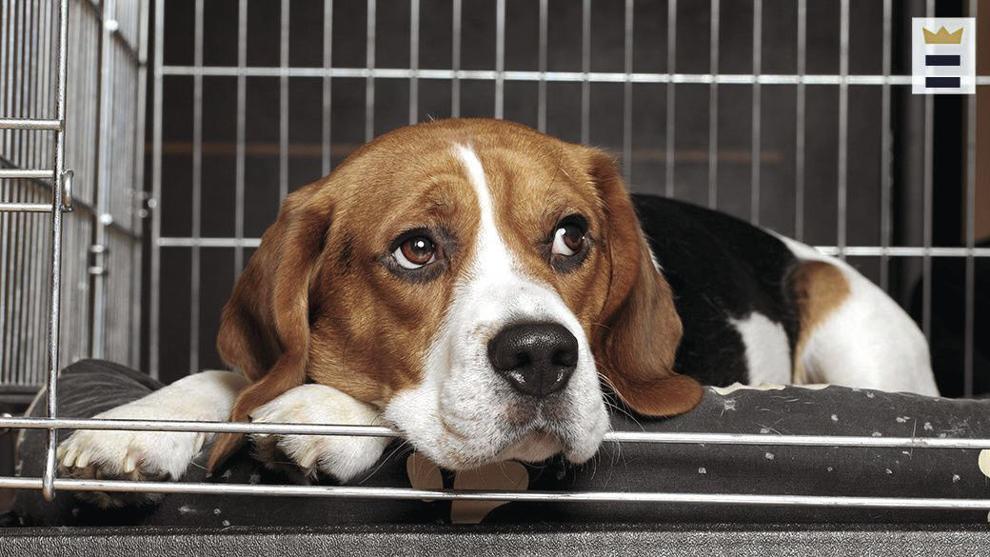 Crate training is needed for most dogs, whether for behavioral or transportation purposes.
Additionally, crating dogs with separation anxiety can help prevent destructive behaviors.
Any dog can develop separation anxiety, regardless of breed, age, history or environment. Triggers can include:
Genetic predisposition.
A recent move.
A major change in routine.
Stressful or high-energy environments.
A change in people at home.
Whatever the cause, the best way to handle separation anxiety in dogs is to be consistent, positive and patient. If possible, socialize your dog with other animals and humans, too.
Although crate training can be a challenge, it might be just what your canine companion needs when you're not around.
Keep in mind that crate training a dog who has separation anxiety requires a bit more time, patience and consistency.
Here are four steps for crate training your dog. And keep scrolling for recommendations on three crates to try.
Introduce the crate‌
Put the crate in a quiet area of the home with the door open. Place something with a familiar scent inside the crate, such as a worn shirt or the dog's blanket, since dogs rely on their sense of smell. Add a small bowl of dog food and a favorite toy, as well.
Give your dog a few days to start building positive associations with the crate. Let them get comfortable going in and out on their own by leaving the door open for the first week.
Increase crate time‌
Once your dog is familiar with the crate, encourage them to go inside, then close the door for five- to 10-minute intervals. Don't pay attention to them while they're in there. After the time is up, let them out and reward them with treats, praise or playtime.
Over the course of a few weeks, gradually increase the amount of time the dog spends in the crate — aim for 30-minute intervals.
While the dog is in the crate, go about your day as usual. It's OK to leave the room, but don't leave the house until the dog is crated without showing signs of anxiety.
Give departure cues‌
For a dog with extreme separation anxiety, even putting on your shoes or grabbing your keys can cause stress. To work on this, put the dog in their crate and go about your day as usual until they settle down.
Next, act as if you're leaving by gathering the things you'd normally need for a trip outside.
Start with one cue at a time, like picking up your keys or opening and closing the front door. Go to another room for 15 to 30 minutes while your dog is crated.
Reward them for good behavior when they're out. As this improves, consider moving the crate to a busier area of the home.
Once your dog is no longer stressed about the idea of you leaving, incorporate more pre-departure cues into the crate-training routine.
Take short trips‌
Once you've conquered your dog's pre-departure anxiety, leave them at home in the crate while you take short trips. This could be a walk around the block or a trip to the mailbox. The goal is getting the dog used to being in the crate while you're away. Start with 10- or 15-minute excursions, and work your way up to half an hour over several days.
When you return, take your time to settle in before going to your dog. If the dog seems upset or overly excited to see you, wait until they calm down before letting them out of the crate. Once you do, reward them with a treat or praise for good behavior.
Dogs can associate different activities with certain times of the day, so try varying the time you leave each day. Go out in the morning one day, then in the afternoon or evening the next. This will help the dog get used to you being gone at any point of the day, not just one specific period.
If there are other people in the household, involve them in the crate training and short trips to get your dog accustomed to everyone coming and going.
3 crates to try
MidWest Homes for Pets Dog Crate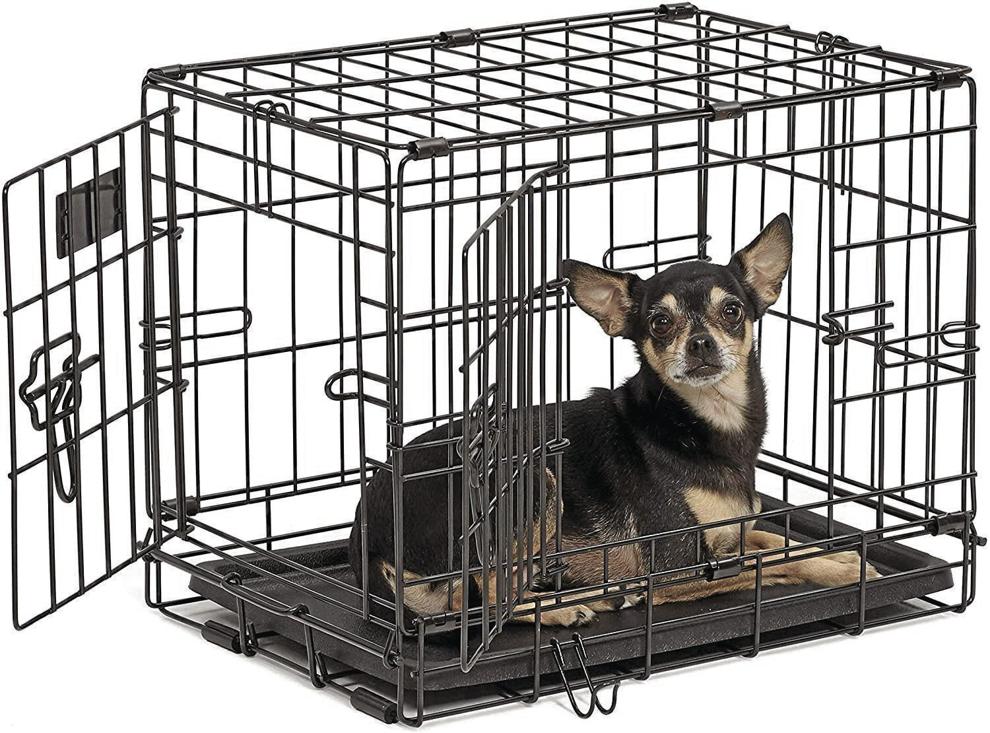 Featuring single- and double-door models, this metal crate is durable enough to withstand sharp claws and teeth. It is lightweight, quiet and secure. Plus, it comes with rolling feet so as not to scratch floors. Multiple sizes available at Amazon
EliteField 3-Door Crate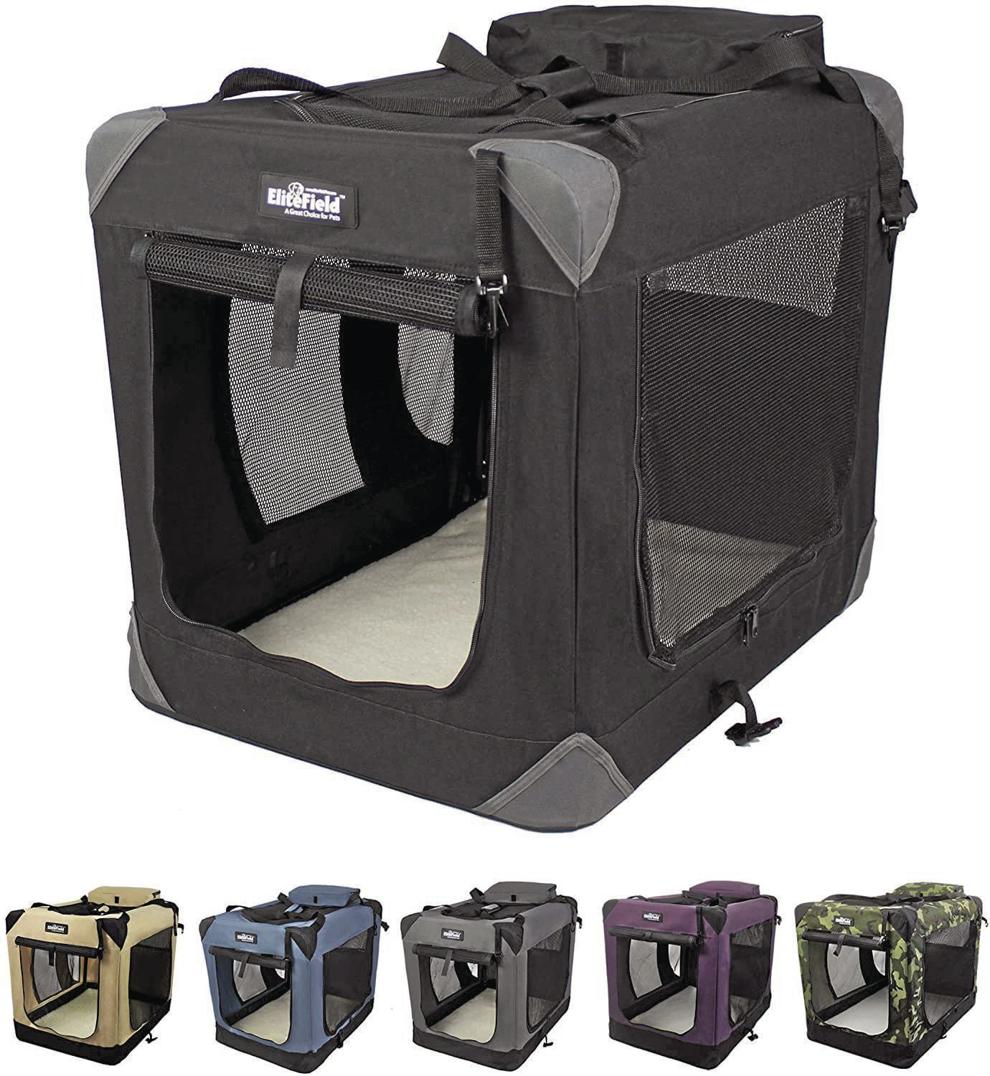 This soft-sided crate is ideal for crate training while you're around because it provides security and comfort to the dog. It comes in several colors and is lightweight enough to transport. Multiple sizes available at Amazon
Carlson Pet Products Secure and Foldable Crate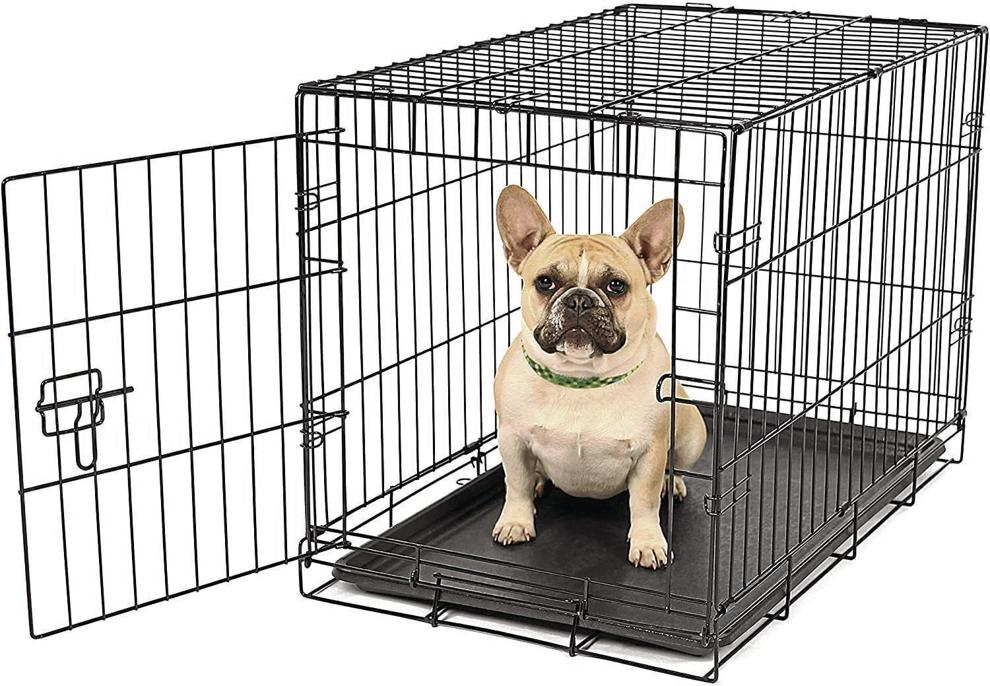 Best for small dogs, this durable crate is easy to assemble, secure and portable. It also has a removable, washable pan for accidents. Multiple sizes available at Amazon
Angela Watson is a writer for BestReviews, a product review company with a singular mission: to help simplify your purchasing decisions and save you time and money.