MARION — Marion High School's track coach has resigned from her role and may be reassigned to another school if she completes diversity training by June 1.
Sara Baker's resignation comes in light of recent allegations she called a 15-year-old Black student athlete a "barefooted African from the third world" — a description provided by the girl's family. 
Baker, who is white, remains on paid leave through June 1 but could be reassigned to Adams School, Community Unit School District No. 2 board members said during a special meeting Wednesday night.
Baker must complete diversity training if she wishes to maintain employment in her reassignment, officials said.   
The board passed a resolution formally issuing a "notice of remedial warning" to Baker with the understanding she has to complete training by June 1. 
She remains on paid leave until the end of the school year. 
Her resignation and possible reassignment comes weeks after more than three dozen people protested the alleged racist remarks outside the Harry L. Crisp Sports Complex, where many decried Baker's alleged treatment of Amari, the 15-year-old Black athlete.
Amari was present at Wednesday's board meeting along with her family and attorney. The Southern Illinoisan is not reporting the athlete's last name at the family's request because she is a minor.
The family previously told The Southern that Baker gave "an insincere apology" and told Amari she could turn in her uniform if she did not want to follow the coach's rules. At the time, they said they took that to mean Amari was off the track team.
'You are brave'
A crowd of about a dozen stood outside the high school prior to the meeting chanting familiar refrains of "Fire Sara Baker," and "If you're racist and get fired, it's your fault."
They carried signs and banners and blasted their chants through a portable PA.
Many from the group also addressed the board during the pubic comment portion of the meeting.
"There was no need for her to use that term," Chastity Mays said, recalling Baker's alleged statements.
"You are brave," Darlene Roper said, directly addressing Amari, who was in attendance. She went on to say that the students Baker and others taught have names and deserve to be called by them and not by stereotypes.
Roper, a Black woman, cleared the air as to whether the statements were actually offensive.
"Coming from an African American person, it's disrespectful," she said to the board.
While laying out the board's proposed action, board president Joe Bleyer read from the resolution the board later approved.
The resolution said Baker made the comments after seeing two Black students running up hills without shoes on. He said her words were "reasonably interpreted" as offensive by the students and their families.
Keith Oates, superintendent of Marion Unit 2 School District, previously said Baker had been on paid leave from her teaching and coaching duties while the investigation unfolded. 
Baker was not on the agenda to speak Wednesday night. 
"I feel like the board did the right thing," Mays told The Southern after the meeting. She said while this issue might be on its way to being resolved, a larger message was sent by the uproar over Baker's alleged comments.
"This young generation is not standing for this," she said.
PHOTOS: Protesters condemn Marion track coach's racist remarks against Black athlete
Protesters condemn Marion track coach's racist remarks against Black athlete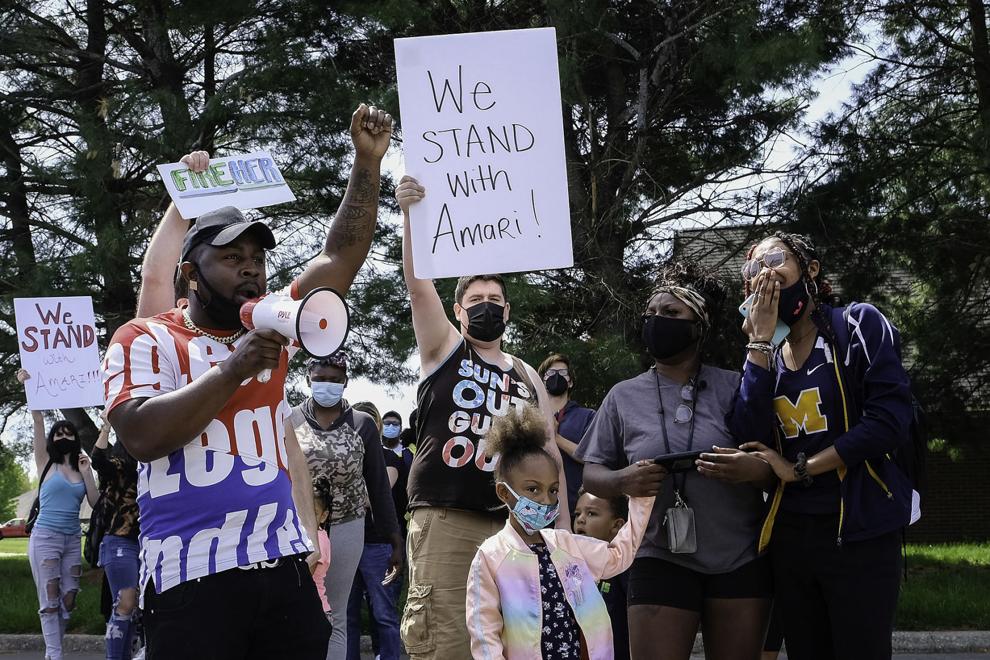 Protesters condemn Marion track coach's racist remarks against Black athlete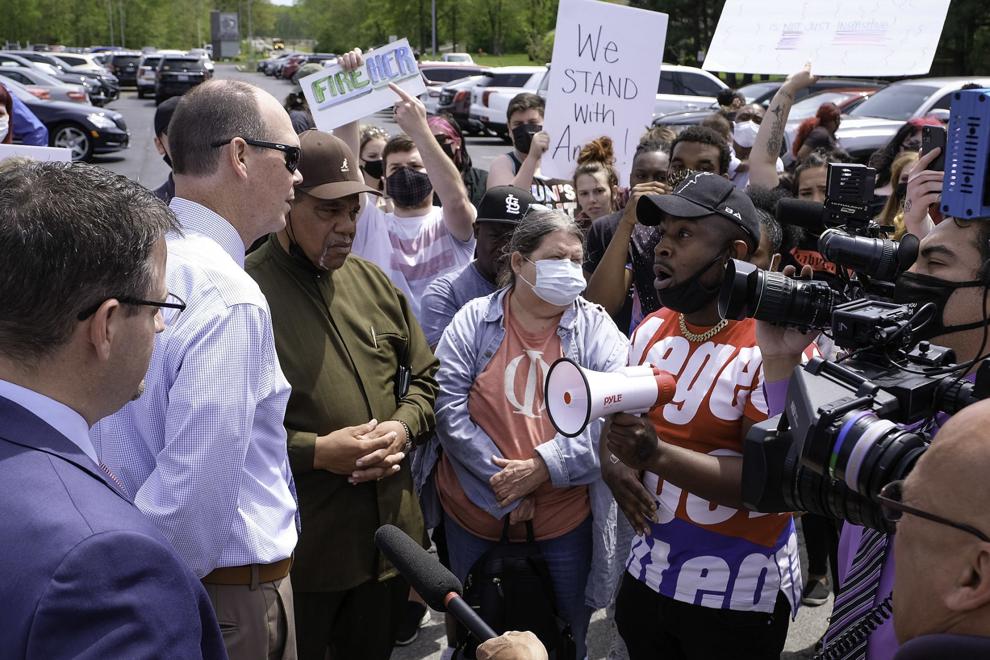 Protesters condemn Marion track coach's racist remarks against Black athlete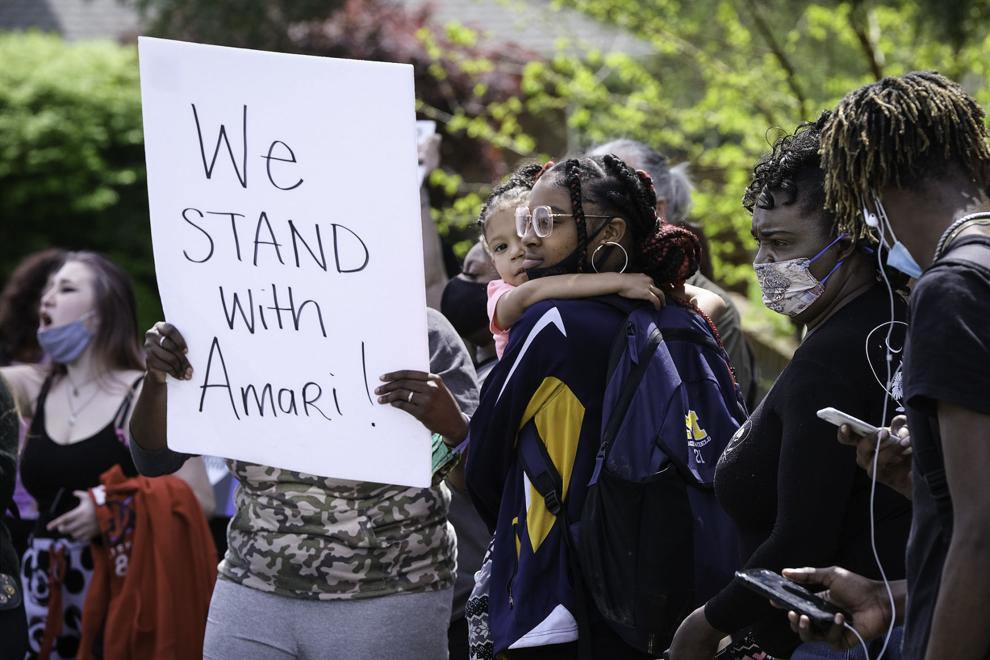 Protesters condemn Marion track coach's racist remarks against Black athlete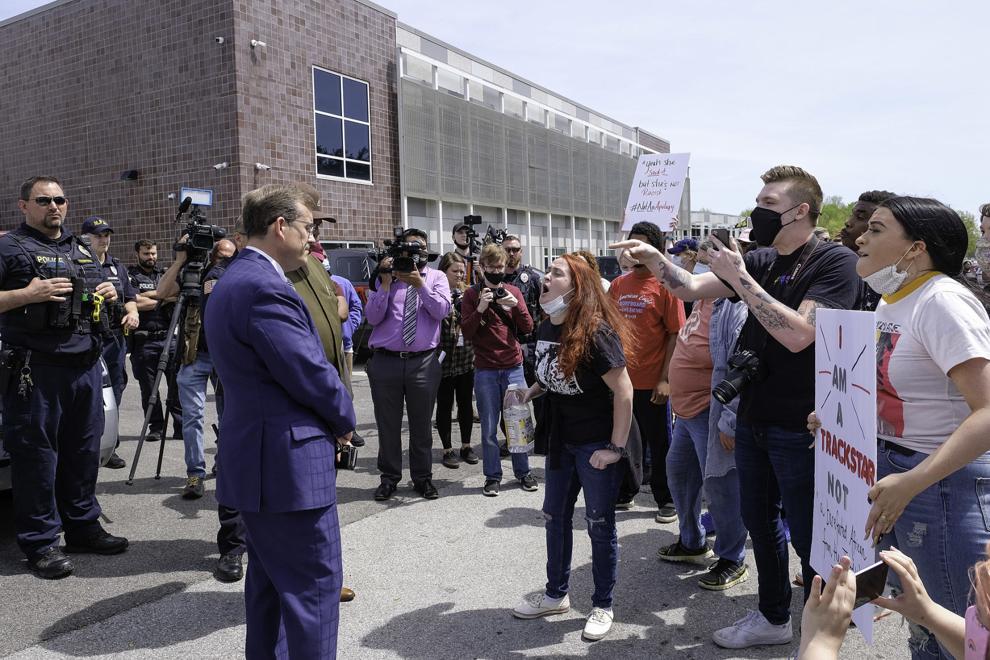 Protesters condemn Marion track coach's racist remarks against Black athlete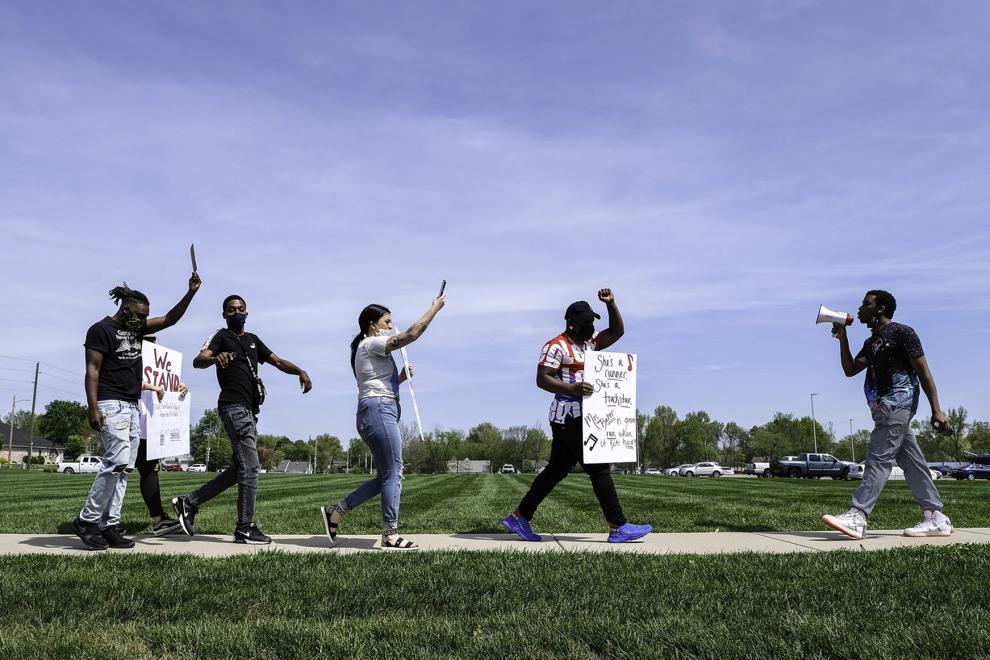 Protesters condemn Marion track coach's racist remarks against Black athlete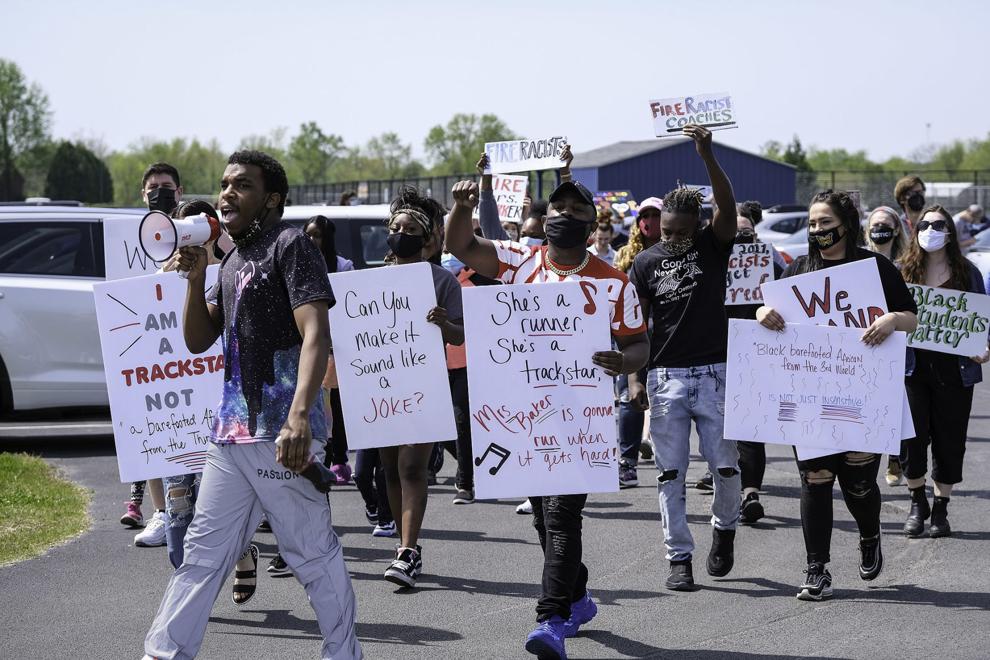 Protesters condemn Marion track coach's racist remarks against Black athlete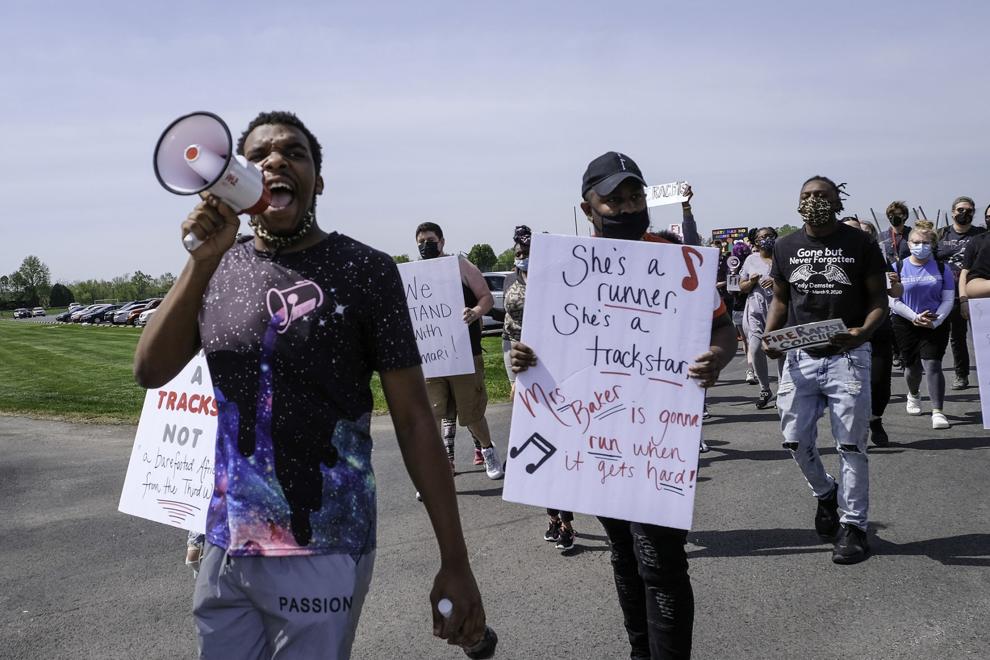 Protesters condemn Marion track coach's racist remarks against Black athlete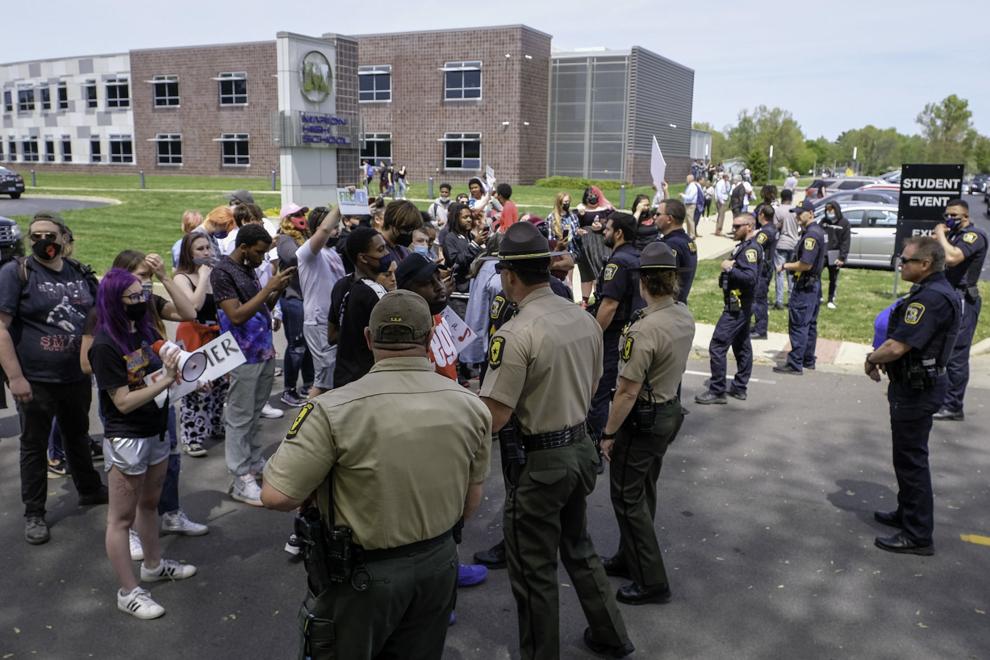 Protesters condemn Marion track coach's racist remarks against Black athlete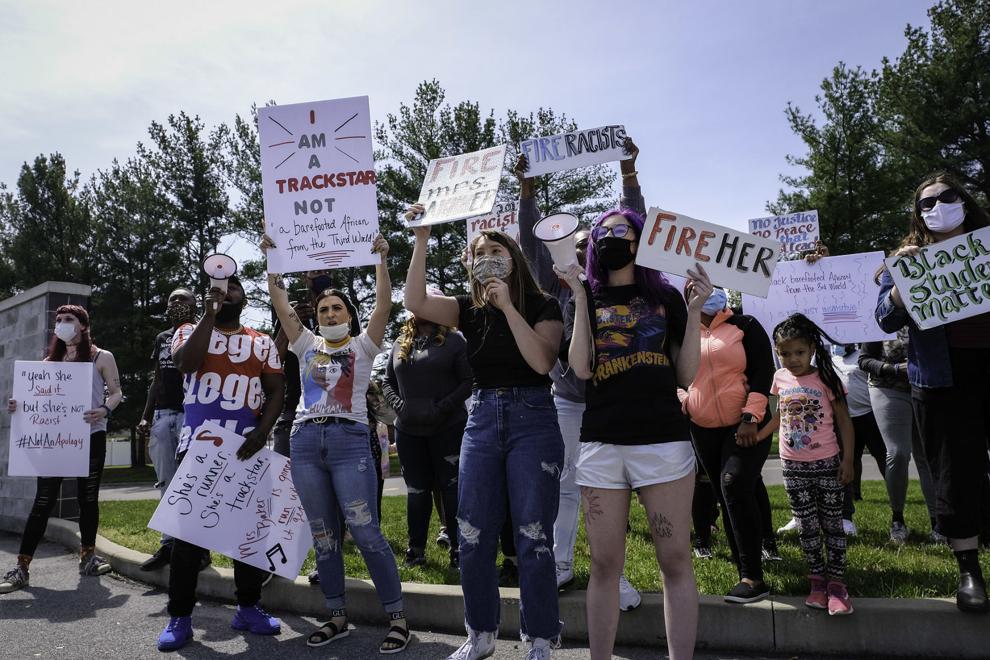 618-351-5823
On Twitter: @ismithreports