CARBONDALE — When Kent Mason was a little boy, he had his hair cut by Charles Arnette, who founded Arnette's Barber Shop the same year Mason was born: 1945.
Now, almost seven decades later, Mason is still going faithfully to the shop at 108 E. Oak St.: His still-full head of hair is now salt-gray, and he is now the owner of the same barbershop, in the same location.
This year, the barbershop and Mason celebrated 70 years, longevity that Mason attributed to the community that he says loved and appreciated him as much as he loves and appreciates it.
"The Northeast side took care of its own, they took care of me, they never left me," Mason said of his customer base.
Mason studied at the National Barbering College in Springfield and returned to this area, taking on a job with Arnette. He worked alongside his mentor, who was a father figure to him, until Arnette died in 1983, he said.
In 1985, he took over the business, buying it from Arnette's widow for $15,000.
"When I bought the shop — I never thought about buying it — I was very happy," he said. "It was scary to buy a business and run a business."
He said he told Arnette that before he passed.
"And he said, 'do what you always do,' and I always treat everybody right," Mason said. That meant, that if the president arrived before you for a haircut, then his hair was cut before yours was, Mason said. But if you arrived before the president, then the president would just have to wait his turn to have his hair cut.
Mason said he decided to keep the original business name, as everybody knew the little shop at the corner of Oak and Washington streets as "Arnette's Barber Shop." He said it was not uncommon for old customers of Arnette's to stop by, looking for the original founder, just to say 'hi' or check in.
One of Mason's friends jokingly referred to him as "the mayor."
Arnette's Barber Shop is part community watering hole, part city hall, part training ground for future barbers.  On any given day, the group gathered there — some for haircuts, some for the conversation and camaraderie — are discussing sports, politics, the news, race relations, watching television.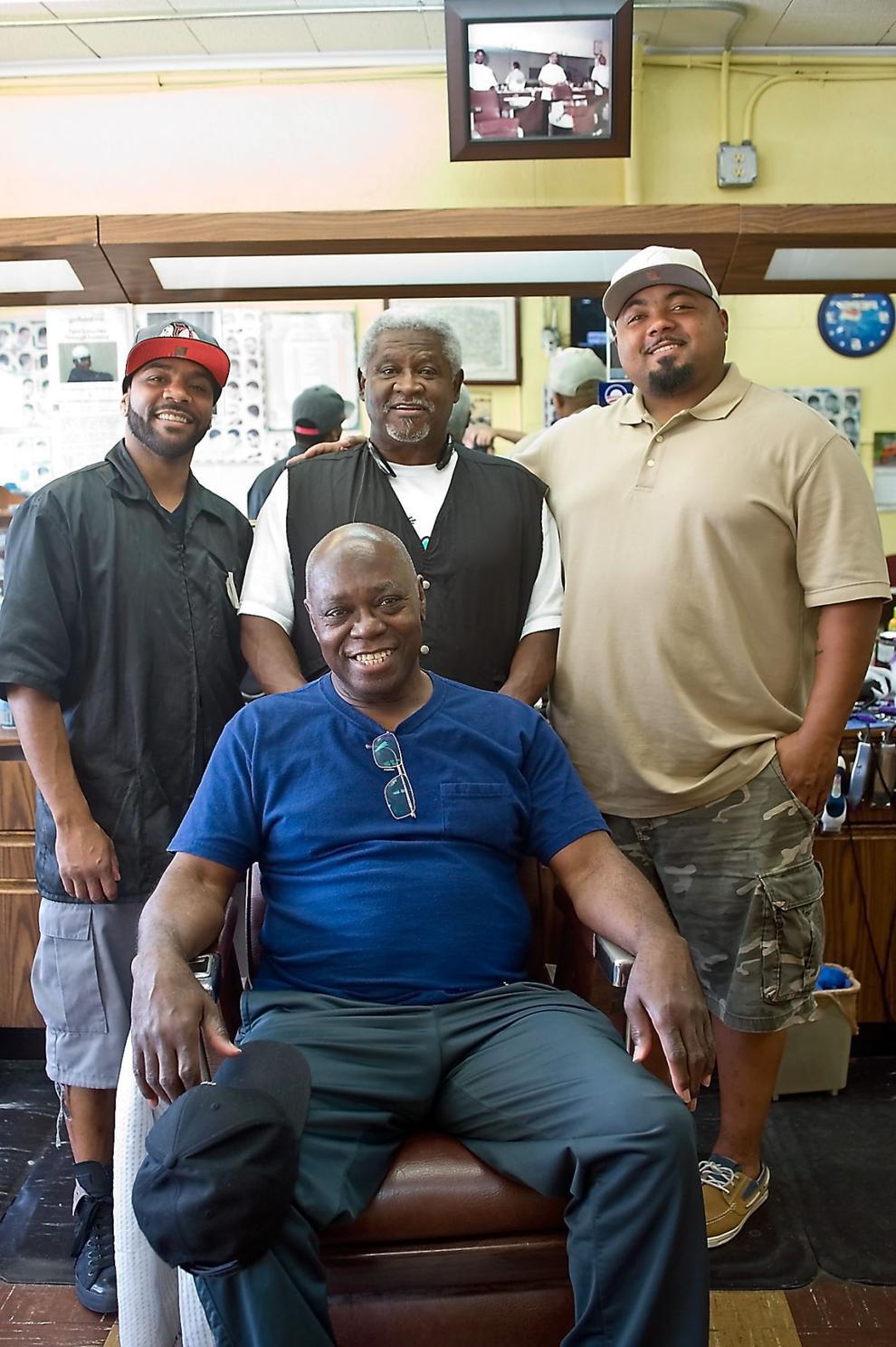 Its clientele included black students from Southern Illinois University, who lived in the neighborhood as they were barred from living in university dorms. He noted that he cut the hair of some students considered Black Panthers, who lived around the corner from the barbershop and whose house was shot up by university, city and state police on Nov. 12, 1970. (The documentary "778 bullets" refers to the incident and references the number of bullets allegedly shot into the house.) The house had so many bullets in it, it literally fell down in a day or two, Mason said.
The only time Arnette's Barber Shop was robbed was a few years ago, around 2005. Though some of his customers urged him to tell them who did it, he said he never let on to whom he suspected.
"I didn't need to say or do anything," he said. "You shouldn't do anything. God fought my battles."
Jermaine Pryor, who rents a chair at the shop, describes Mason as a humble man.
"He has mentored a lot of young men," said Dan Anderson III, a customer and longtime friend.
Anderson and others point out Mason's mentorship of barbers who now lead Kampus Kutz and Upper Cuts Barber Shop in this area and Madison Street Barbershop in the greater Chicago area.
Lee Hughes, an independent contractor at the barbershop, said he and the other barbers hosted a celebration for Mason's 70th birthday and the barbershop 70th year back in March.
"As long as I've been here in town, I never knew a business that lasted this long and not just lasted this long, but provided the same services, in the exact same location and one of the founding fathers is still here," Hughes said.
He noted that Mason often cut hair "pro bono" for folks in the community who might not have the money to pay for the service.
This 'founding father' said he has no plans, soon, to hang up his clippers. He's still enjoying work and his family, his wife, Sandra; mother, Marie Mason, who is 100; four adult children; and seven grandchildren.
"I would like the barbershop to stay a barber shop, but that's not up to me," Mason said. "I don't want to sell it now, because I like coming up here."