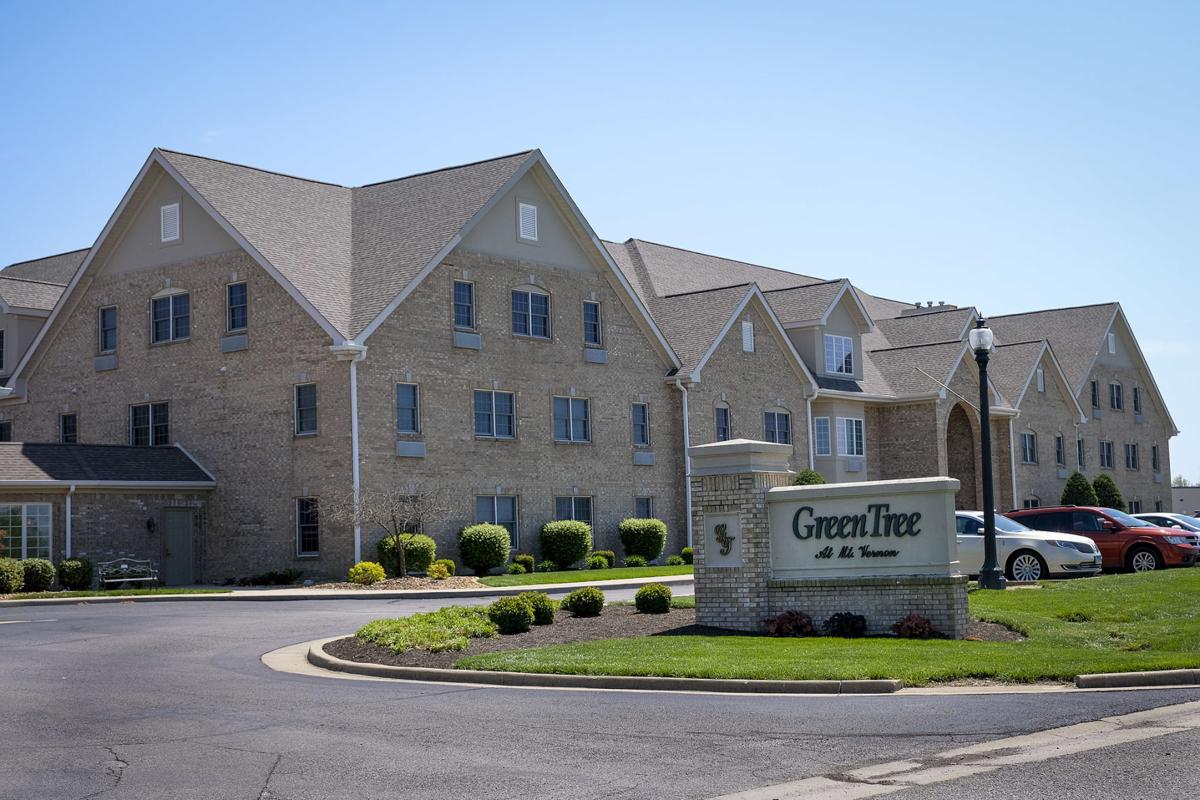 MOUNT VERNON — At GreenTree at Mt. Vernon, an assisted living and memory care facility, 14 residents and nine employees had tested positive for COVID-19 as of Monday morning, a company official said.
"Gratefully, the majority of those confirmed positive are not showing signs or symptoms," Amira Fahoum, education and programs leader with Compass Senior Living, which owns the facility, said in an emailed statement to The Southern. One resident is hospitalized, she said.
Fahoum said the facility is working closely with state and local health authorities, and following appropriate guidance to control the spread of COVID-19. In an initial round of testing, one resident and 11 employees tested negative, she said.
Fahoum said that all other residents of GreenTree were tested on Monday, and results are pending. The Jefferson County Health Department reported Sunday that its staff has been working with the long-term care facility for several days to test residents after one person was hospitalized last week and tested positive for the virus.
Prior to Sunday, the health department had only reported about a dozen cases in Jefferson County. With the positive cases from the long-term care facility combined with two others, the county saw a roughly 145% increase in reported cases in a single day.
Mayor John Lewis said the coronavirus has clearly been spreading throughout the community under the radar, and the spike is indicative only of so many people being tested at once. He said that most people with symptoms, unless they meet certain restrictive criteria, are advised to quarantine at home but forgo testing. That has been due to a limited number of testing kits available to people in the county, he said.
After results from a first round of testing came in over the weekend, Lewis said that city and county emergency management officials coordinated with the state to travel to Springfield on Sunday and bring back more tests.
Lewis said he understands why tests have been targeted to the hardest-hit urban areas, but he said that's likely providing a misleading picture about the spread of the virus in parts of Southern Illinois. He said officials at the city, county and state level are working together to get the situation under control. 
He noted that the state is making rooms available at the Drury Inn for employees of GreenTree.
He said there have been rumors floating around town for several days that the state had contracted with the 180-room hotel in order to place COVID-19 patients there from elsewhere. But Lewis and state officials said that's not the case. The hotel is for use by Southern Illinois residents so that they have a place to stay away from family members who may be at high risk for COVID-19 complications while they report to work at a facility with a known outbreak.
"So the request to activate the Drury Inn is not because we're bringing anybody in from out of the region," he said. "That's been the rumors we've been fighting — they're coming from Chicago or wherever. This was a request to activate the Drury Inn, by our people, in this county, for our people. The GreenTree said it would be nice to have a place for their staff to stay so they are not bringing this home to their families. That's why it was activated."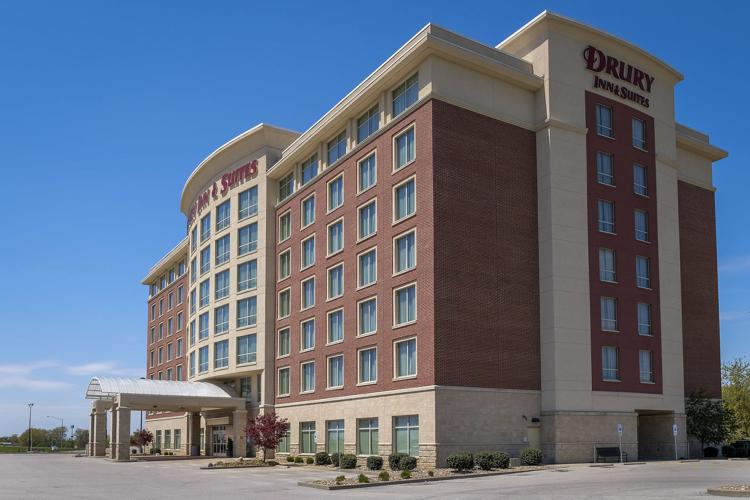 Rebecca Clark, spokeswoman for the Illinois Emergency Management Agency, said her agency has identified thousands of hotel rooms throughout Illinois for this purpose "that could be ready to be activated upon request." The state has signed lease agreements with four facilities, including the one in Mount Vernon. "Other available facilities have been identified and toured to ensure the space will meet our needs; however, leases are not signed until a need arises by the local jurisdiction," she said, in an emailed response.
In a news release, IEMA said it has activated the "pre-staged alternate housing facility to meet the identified needs" of COVID-19 in Jefferson County. The state did not identify the name of the facility, but the mayor confirmed it is the Drury Inn. IEMA said the purpose of the facility is to provide alternative housing for people to safely isolate or quarantine in order to not expose others in their homes. "These facilities will allow individuals to remain close to home, near family and his/her health care provider of record," the release said. Medical care is not provided at the facility.
Jefferson County Health Department Administrator Amy Harrison said the county was grateful to have access to the hotel.
"Occasionally when we, as the county health department, place someone under an isolation or quarantine order, it is difficult for that individual to maintain due to the setup of their home or they may have a family member that is vulnerable due to an underlying health condition," she said in a statement. "This would be a perfect option for either of those situations."
IEMA Director Alicia Tate-Nadeau said other places like this around the state can be activated once communities have exhausted their local options.
"This concept is truly a collaborative effort between state and local governments to ensure we have all the tools and resources necessary to help our residents, and effectively slow the spread of this deadly virus," she said.
The local health department is responsible for referring individuals to an alternate housing facility. The local health department will screen each individual prior to entry to determine health status and eligibility, monitor the individual throughout the stay, and will determine when an individual can safely return home, IEMA said.
The Illinois Department of Public Health has started periodically reporting case numbers at long-term care facilitates by name on its website. Jefferson County's cases do not yet appear because the list is updated weekly.
COVID-19 numbers in Southern Illinois
| County | Total cases | Deaths | Recovered |
| --- | --- | --- | --- |
| Alexander | 109 | 1 | 65 |
| Franklin | 931 | 9 | 502 |
| Gallatin | 120 | 2 | 85 |
| Hamilton | 123 | 2 | 109 |
| Hardin | 51 | 0 | 38 |
| Jackson | 1489 | 26 | 1337 |
| Jefferson | 926 | 41 | 791 |
| Johnson | 357 | 0 | 214 |
| Massac | 144 | 2 | 85 |
| Perry | 416 | 16 | 362 |
| Pope | 34 | 1 | 19 |
| Pulaski | 225 | 1 | 180 |
| Randolph | 1238 | 15 | 1079 |
| Saline | 559 | 9 | 355 |
| Union | 734 | 21 | 481 |
| Williamson | 1830 | 60 | 1136 |
| White | 267 | 5 | 195 |
| | | | |
618-351-5079
On Twitter: @MollyParkerSI ​
Concerned about COVID-19?
Sign up now to get the most recent coronavirus headlines and other important local and national news sent to your email inbox daily.