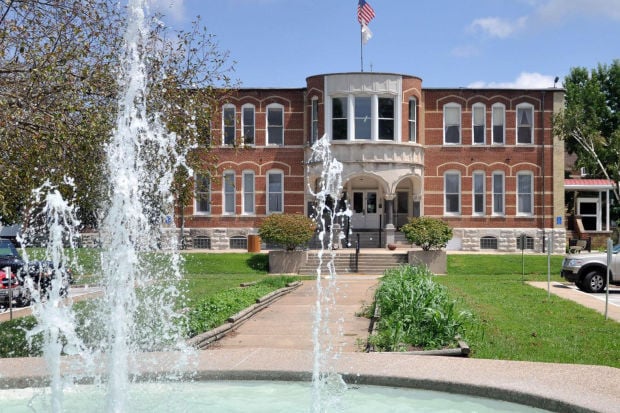 ANNA — In the past 10 days, 82 employees and residents of Choate Developmental Center in Anna have tested positive for COVID-19, officials said Wednesday.
The Illinois Department of Human Services, which runs the facility, state lawmakers and two unions representing Choate employees called the outbreak "deeply concerning" in a joint statement urging residents of the greater Union County area to do their part to slow the spread of the disease.
"We are united in concern for every individual residing or working at the Choate Developmental Center who has tested positive for COVID-19 — for their families and for their fellow residents and colleagues," the joint statement read. "Together, we are urging everyone in Union County to work together in the public interest to limit further spread of COVID-19."
Joining the IDPH in the call to action are state Sen. Dale Fowler, R-Harrisburg, Sen. Paul Schimpf, R-Waterloo, Rep. Terri Bryant, R-Murphysboro, Rep. Patrick Windhorst, R-Metropolis, AFSCME Council 31 and the Illinois Nursing Association.
Of the 82 people who have tested positive as of Wednesday, 45 are residents and 37 are employees, according to the statement.
Region 5 under the state's COVID-19 monitoring plan, which includes Union County, is currently reporting a seven-day rolling average positivity rate of 5.8%. In Union County, the testing positivity rate is 6.2%, significantly higher than the region as a whole and the state, which has a positivity rate of 3.4%. Union County is also reporting 112 new cases per 100,000 people, according to Illinois Department of Public Health data. The county's positivity rate and rate of new cases per 100,000 both exceed state targets for containing the virus.
The joint statement issued Wednesday asked that everyone in the region continue to follow public health guidance "to protect the residents and staff of Choate Developmental Center," their families and the broader community. That includes wearing a face covering in public, frequent hand washing and practicing social distancing measures.
"This is as important in our personal lives as it is in our professional ones. … These small actions can save lives and prevent short- and long-term health problems," the statement continued.
618-351-5079
On Twitter: @MollyParkerSI ​