CARBONDALE — Nobody panic. PK's is up for sale, but it's not what it looks like, bar managers say.
One year after losing its legendary matriarch, Gwen Hunt, PK's announced Monday that it was officially on the market. However, Hunt's granddaughter Casey Twomey, who has been handling the legal end of bar operations for the last year, wanted one thing clear.
"We have no intention on closing," she said. There is no deadline for the sale. She said things will keep on as they have been until a buyer comes forward.
According to a Monday Facebook post on the bar's official page, the show-runners, mostly Hunt's children, are ready to retire from the bar. Also, longtime manager Curtis Conley announced that he would be leaving his post to live overseas.
Conley told The Southern Monday that the sale shouldn't be a shock to anyone — he said a business can't grow without an owner for a year. After Hunt died, PK's was put into a trust, with her family to ensure her legacy stayed intact.
In discussing the sale, Conley was emphatic: PK's would not close.
"There is absolutely no chance they would close it," he said. The business broker handling the sale, Robyn Laur Russell, of Du Quoin, echoed this sentiment.
"Nobody wants to see it sold for a parking lot," she said Monday as she was readying the listing for the business.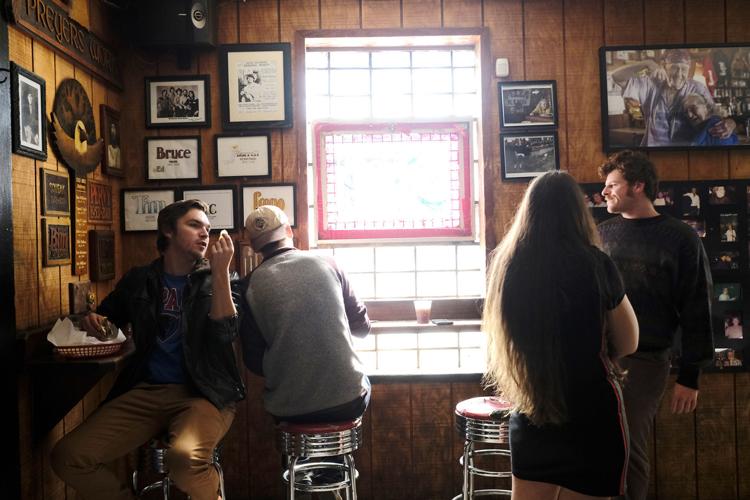 In June of 2018 Gwen Hunt, the trailblazing bar owner who kept the notorious, and now indispensable, watering hole open for more than 60 years, died. Many wondered how the place would carry on without her but, according to a Facebook post on the bar's profile, "her family and the PK's staff have divided up duties to not only to keep PK's alive, but to allow it to continue to thrive."
Russell said although her formal listing was not yet live Monday morning, she had already gotten a call because of the bar's post on social media.
"First thing this morning, I had a call from a group of patrons or customers that want to see it live on … and they are in discussions to see if there's anything they can do to buy it," she said.
Conley said the business is turnkey, and has a stalwart staff that comes with the place. He said the $425,000 asking price is a deal.
"It's kind of a great opportunity," Conley said. This includes the real estate, the business and its brand. However, he cautioned that this is not for a person who plans to be hands-off.
"We grind it out," Conley said. PK's makes money, he said, but not without a lot of effort.
The announcement comes at an interesting time for downtown Carbondale. The city has invested considerable money into giving the downtown Strip a face lift and revitalize the spirit of the city's core. Steve Mitchell, the city's economic development director, said with other legacy businesses like The Hangar 9 and Pagliai's Pizza also being put up for sale, Carbondale is experiencing a moment of transition.
All of those businesses said that it wasn't customer support that was driving the decision to sell, it was age. It's time for new blood, and this is exciting, Mitchell said.
"I think it brings a lot of opportunity for new perspective on downtown," Mitchell said. He said many like to proclaim this as Carbondale's march to the grave, but he just sees it as a natural evolution.
"I've heard it said that everybody likes progress, but nobody likes change," Mitchell said.
He said it's disappointing to see business like Newell House close, but pointed also to the influx of new and expanding businesses. During the last liquor control board meeting, the owners of The Cellar announced plans to expand and open a beer garden. Dan Terry has a big brewery planned behind the old Newell House, and across downtown, Keeper's Quarters and The Underground are thriving.
Mitchell said he looks forward to helping whoever steps up to buy PK's, as well as the other businesses. He noted both Tax Increment Financing as well as Enterprise Zone benefits the city has at its disposal to potentially help anyone interested.
For his part, Conley said with the built-in loyal customer base and the well-seasoned staff, PK's should be attractive to buyers.
"(It's) probably one of the more attractive places to buy in Carbondale," Conley said.
When it comes to prospective future buyers, Twomey said the estate will be handling those decisions, and reserves the right to turn down offers if the spirit of the buyer isn't right.
"It is within our discretion to select an appropriate buyer," Twomey said.
The last year has been hard for Twomey and her family — she thanked the supportive community and staff at PK's for making this easier. Twomey said she has had to come to terms with the fact that PK's likely won't stay in the family. While she knows that's a reality, she said she can still find joy in watching the business from afar.
"I think that what would mean more to me is to see it continue to thrive and to give someone that opportunity to again carry on that legacy," she said.
From the archives: Remembering Gwen Hunt, who ran Carbondale's PK's for more than 60 years
Gwen Hunt tends bar
"I consider it a down-to-earth type place where it doesn't take too long to get to know people."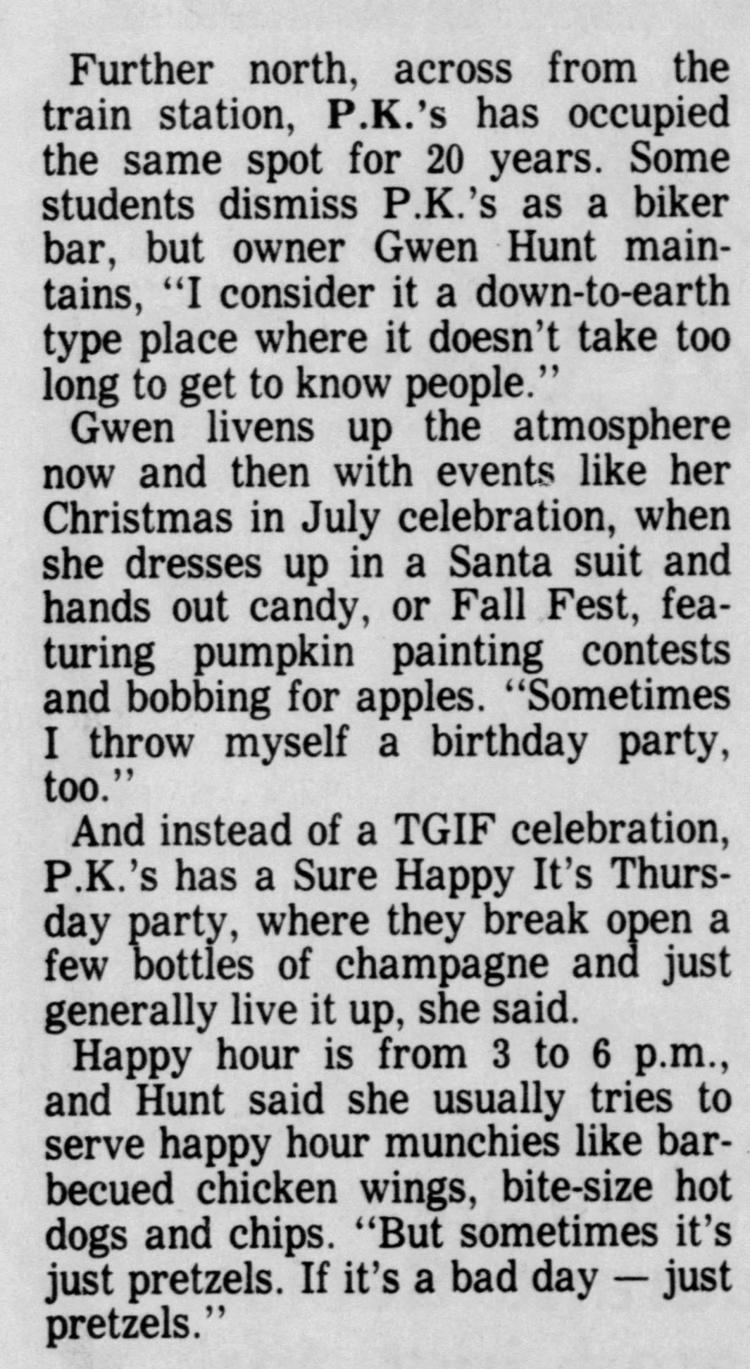 Pinball, pool, music, beer

PKs celebrates 60 years in business in Carbondale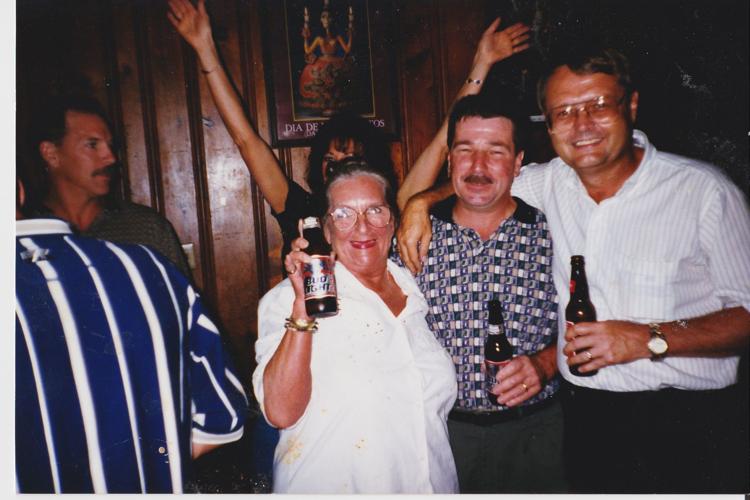 A look back at PK's over the years
Full of heart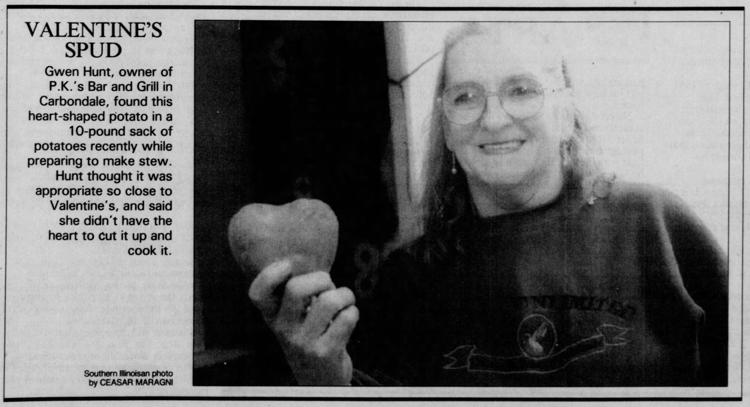 "But no rough stuff"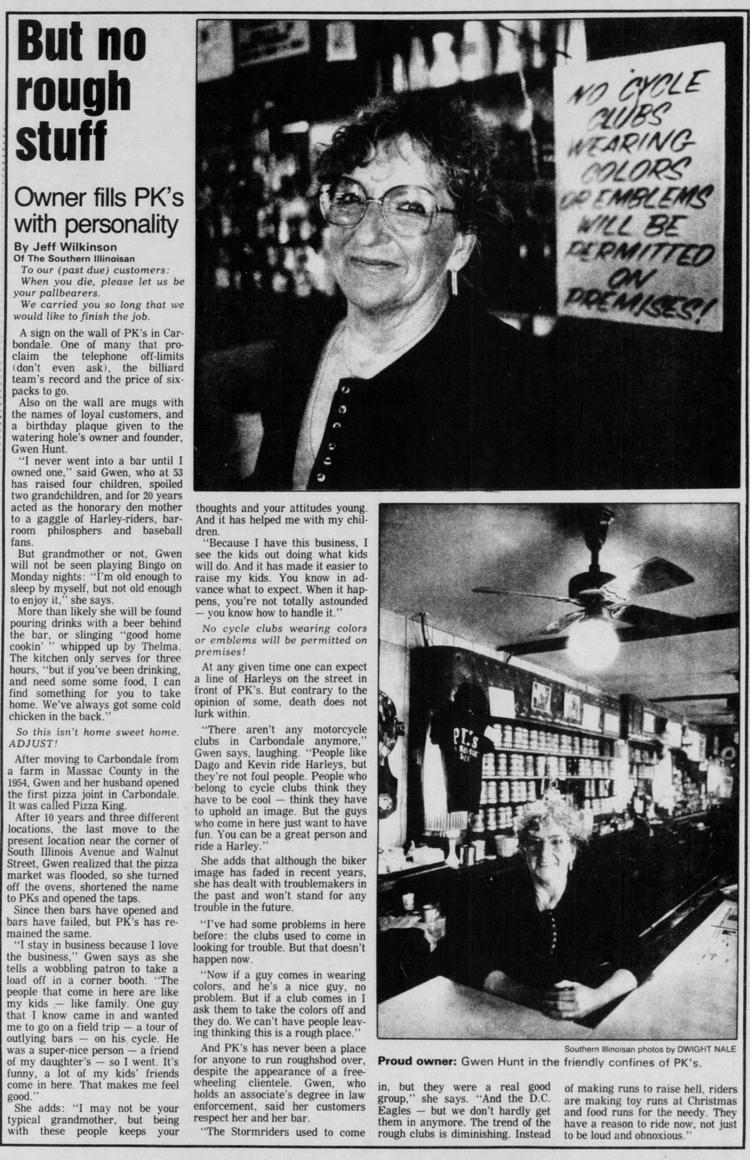 Gwen Hunt donates $900 to flooded Kaskaskia Island church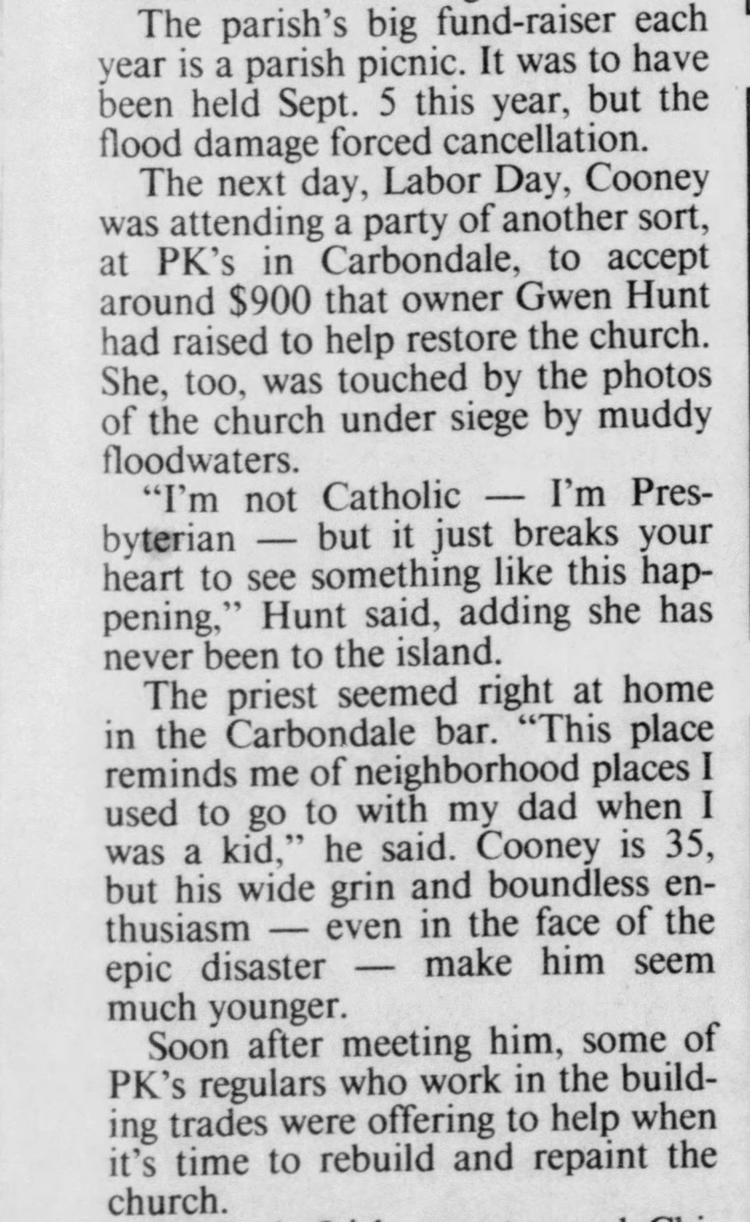 Pizza King prepares to open in February 1955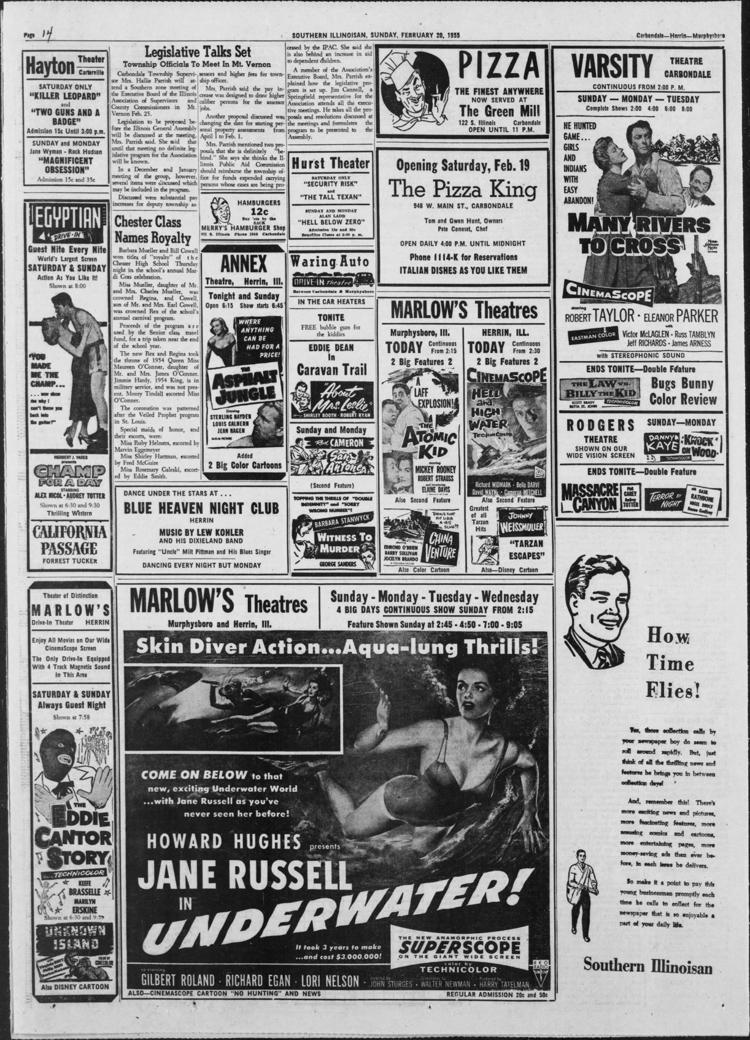 Queen of the kitchen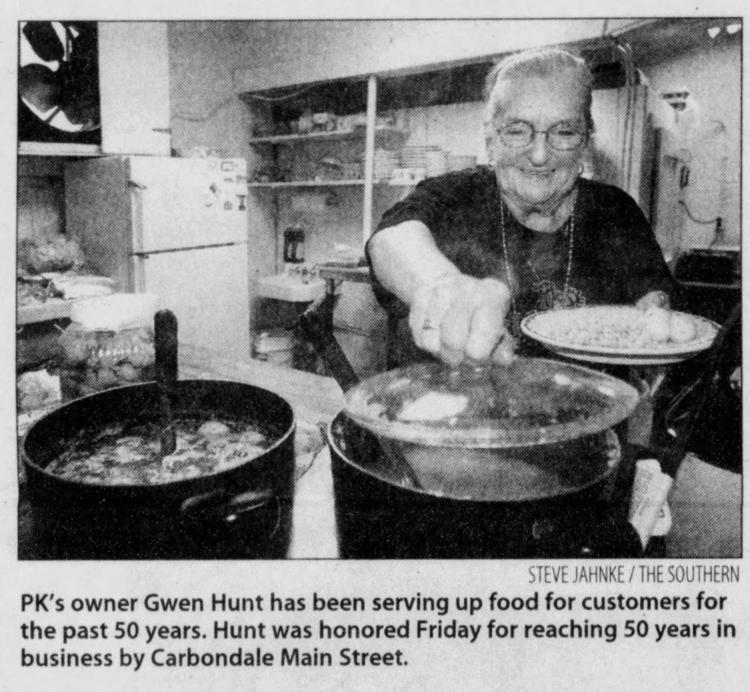 "I believe in anybody," Gwen said in this 1984 feature in The Southern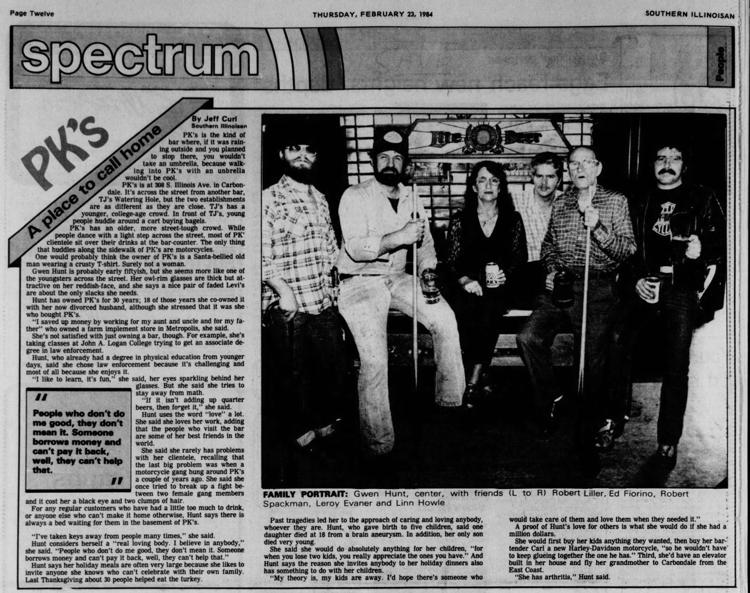 Top draw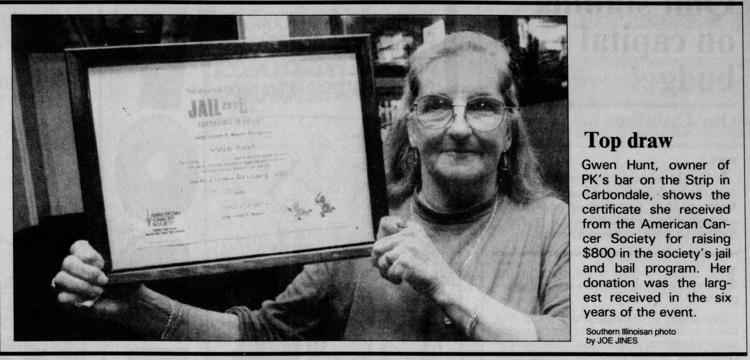 Christmas in July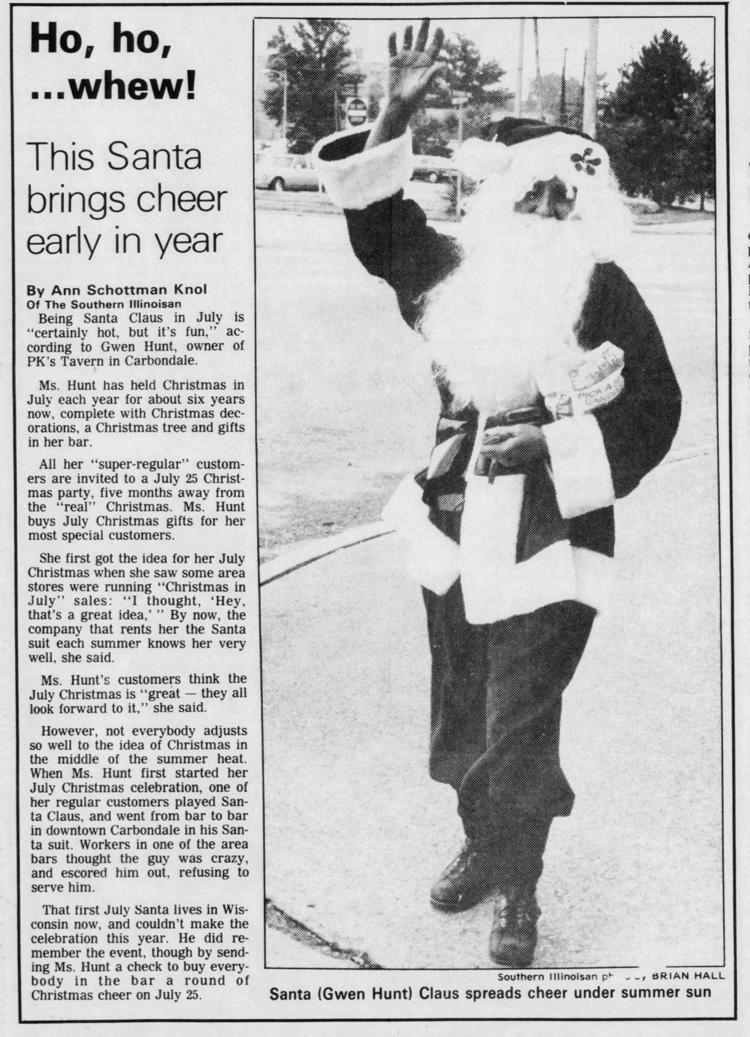 618-351-5823
On Twitter: @ismithreports
Get local news delivered to your inbox!
Subscribe to our Daily Headlines newsletter.