EAST ST. LOUIS — Rineka Simmons is fast. The proof is on the wall.
She proudly displays the more than two dozen track-and-field and cross country medals she earned at East St. Louis High School in her apartment living room. Simmons, who is 20, said her team placed sixth at the prestigious AAU National Track and Field Championships in Detroit the summer before her junior year. She's particularly proud of that.
As a teenager, running was her life. But now, as a single mom of two, she can't outrun the crime and the despair that's taken root at the East St. Louis Housing Authority's Norman E. Owens apartment complex where she lives. "They always shooting," she said, as she picked up her 3-year-old daughter, Da'Riyah, who suddenly became fussy in the way little kids can on a dime.
Her little girl is shy, with a sweet smile. She loves Minnie Mouse. Her mom would love to get Da'Riyah, and her 5-month-old sister, Arrionna, out of here.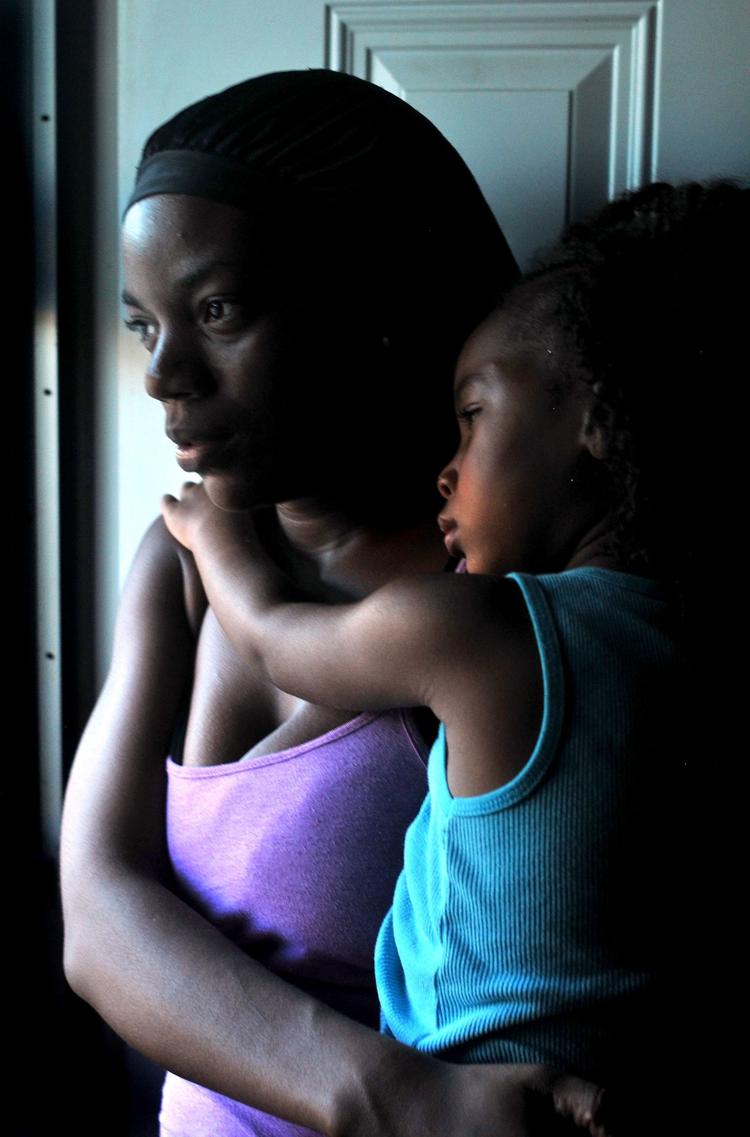 "They forever shooting out here. To be honest, I don't even know what it's about. They just do it to do it. At night. And sometimes in the daytime, too."
Last winter, Simmons said someone broke into her home in the early morning hours, entering through a window, while she and her daughter and little sister were fast asleep. Simmons said when she heard the commotion, she screamed and the intruder ran.
She wasn't so much worried about what he might take in the way of material possessions. Her primary concern was whether he had intentions of physically hurting her — she was pregnant at the time with her second daughter — or her teenage sister, who was asleep in the room across the hall. He fled, but the incident stuck around in her mind.
She doesn't sleep as soundly anymore. "It's kind of hard staying out here, but this is all I can afford right now, so this is where I'm going to be at," she said on Wednesday evening.
HUD Secretary Carson comes to town
The next day, the East St. Louis Municipal Building was decorated with red, white and blue balloons. An American flag banner draped the back of a stage that hosted Housing and Urban Development Secretary Ben Carson, East St. Louis Mayor Emeka Jackson-Hicks, East St. Louis Housing Authority Director Mildred Motley, U.S. Rep. Mike Bost, R-Murphysboro, and others.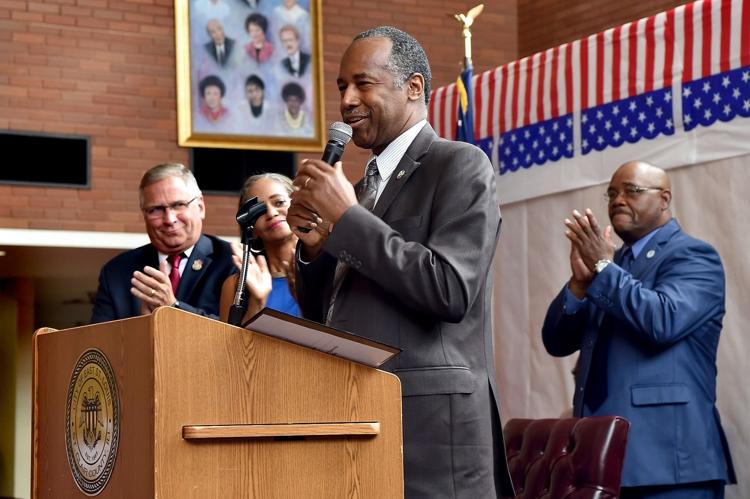 The festive and patriotic décor served as the backdrop for glossing over some painful truths — the good ole fashioned American way — about the nation's failing public housing system, and the myriad challenges facing some of the most disadvantaged residents in one of the most troubled cities in Illinois, and perhaps the country.
In the face of historical governmental failings at all levels, political indifference and a lack of real solutions where they are needed most, the poorest residents of East St. Louis have slid further behind on almost all socioeconomic indicators. That's the ostentatious way academics describe what is known by those living it as the hard life.
The purpose of the occasion was for Carson, on HUD's behalf, to officially transition the city's housing agency to local control after 32 years of federal administrative receivership. With the stroke of his pen, he ended the first and longest federal receivership of a local public housing authority in HUD's history to the sound of applause.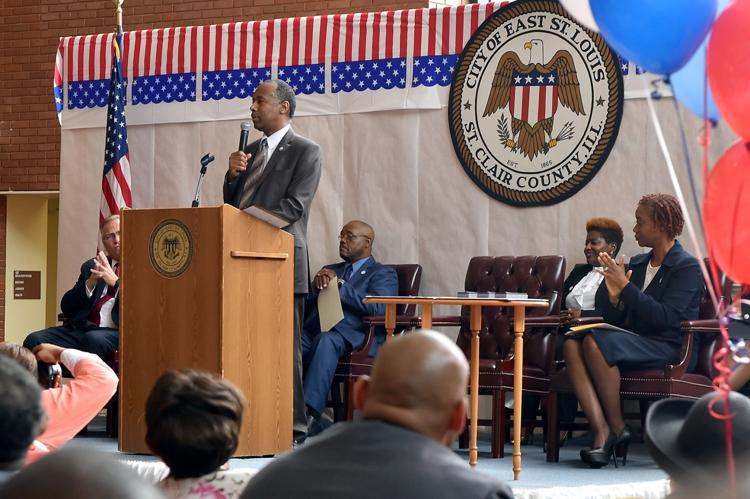 "Administrative receivership" is bureaucratic speak for the action HUD takes when one of the nation's roughly 3,200 local public housing authorities fails significantly in terms of their responsibilities of ethical and effective leadership, financial stewardship of federal taxpayer dollars or to adequately maintain the physical condition of the buildings they manage.
In some cases, such as it was with East St. Louis, where the policy was inaugurated in 1985, and as it also was with the Alexander County Housing Authority, based in Cairo, the most recent place where HUD has exercised this option, there has been failure in all three categories.
Federal housing officials have said the agency loathes assuming operational control of a traditional function of local government. Therefore, despite the many failures across the country where it concerns the management of public housing and voucher programs for people who are poor and often vulnerable, such action is generally only prompted by acute failures and is relatively rare.
It has happened 19 times in the past three decades — meaning HUD has intervened in this way in less than one percent of housing authorities nationwide. With the ending of this status in East St. Louis on Thursday, only three remain active in this category — the Alexander County Housing Authority, the Gary (Indiana) Housing Authority, and the Wellston (Missouri) Housing Authority.
Carson: Transition marks an 'exciting day'
In introducing Carson, Rep. Bost said, "We still have plenty of work to do in Cairo, in the most southern end of the district, but today is about the most important step forward for East St. Louis." Carson called the ending of HUD's intimate management role with the East St. Louis Housing Authority an "exciting day."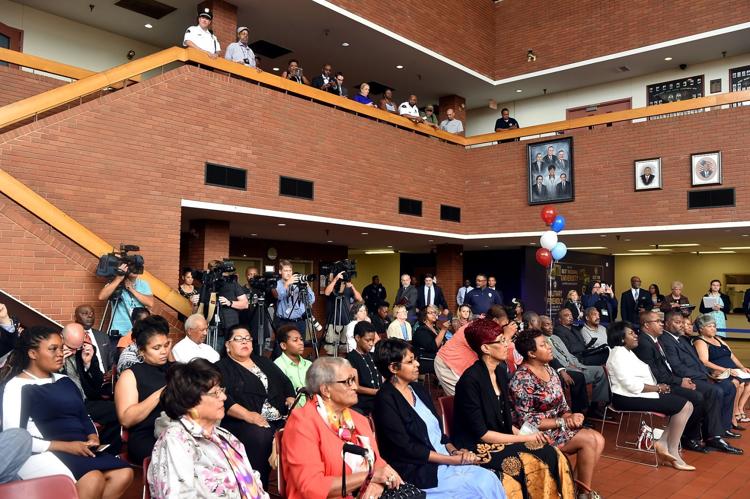 "Public housing should be a valuable and vibrant part of the city," he said. "And today, by returning the public housing authority to local control, we have given the city public housing that has momentum and vitality."
"HUD is not abandoning you, but rather trusting and partnering with you to enhance the quality of life for all of our citizens," he said.
CAIRO — During a visit to Cairo on Tuesday, Housing and Urban Development Secretary Ben Carson said that in his career as a physician, he ofte…
Carson, who said he had been to East St. Louis on numerous occasions prior to assuming his current job, did not tour the public housing complexes on Thursday. And he did not meet with residents of the city's public housing complexes. But that did not stop him from making a seemingly bold assessment about HUD's work here over the past three decades while the housing authority was in administrative receivership.
"Improvements have been substantial. Most deficiencies have been remedied," he said. "The physical facilities have been improved. And some deteriorating high rise towers are going to be demolished …" HUD spokesman Jereon Brown said that Carson received "extensive briefings" on East St. Louis prior to Thursday. While he did not visit with public housing residents, Brown said he spoke with the mayor and director of the housing authority.
On the run
Sometimes, Simmons thinks about running away. She went to Virginia for a track meet one year, and said she dreams of moving her little family to the beach area she visited for a few days as a high school athlete.
But it's not just as easy as lacing up the running shoes and heading out.
Simmons said she works across the state line at the St. Louis City Center Hotel cleaning rooms, making minimum wage. She plans to sign up for classes at Southwest Illinois College in Belleville, with a goal of earning her certified nursing assistance credentials, with hopes of improving her income.
She has plans to move up and out, but these things take time. The road is hard and often unforgiving for people like Simmons, who live in deep poverty, and are trying to move up to the next rung while raising children on their own — it always has been.
The more she earns, the more she has to pay in rent to the housing authority. There's never much left to save. It's the rat race that leaves her little choice but to live in an apartment where her children play on a floor where the rats roam free.
"I love East St. Louis," she said. "But I want what's best for my kids. I want them to have better. … I'm trying to move. I'm trying, for my girls, because this ain't where it's at."
Simmons said that as she sees it, the only way the housing authority can address the growing problems at her complex and some of the other large and aging buildings managed by the local housing authority is to tear them down and start fresh.
Tamara Moran, a mother of six who also lives at the Norman E. Owens apartment complex, agreed that something drastic needs to happen here in the way of renovations and repairs or building anew.
"My main issue is these buildings is infested," Moran said. "The mice run all through your house. Everywhere. You have s--- droppings everywhere, no matter what you do. They eat up your bread and everything." She also has problems in her apartment where her living room ceiling is chipping off onto the floor because of plumbing issues from the second-story bathroom.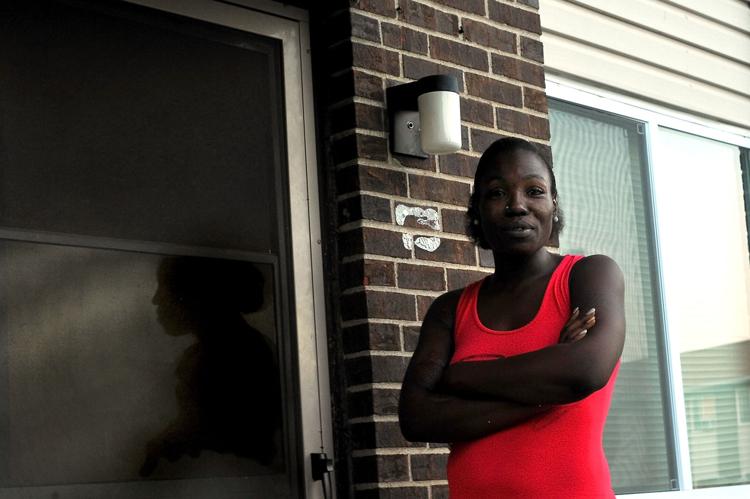 Gun violence is a concern on the minds of many residents. Moran said that roughly a month after she moved in, her mother came to visit her. "Before she even made it to my apartment, and I was walking through the door, my mom almost got shot in the back of the head and the bullet ended up grazing her neck, just because she was driving close up to the steering wheel," she said.
There's been some increased security presence in the past year or so, she said. But like with the infestation problem that is so deeply rooted, so is the criminal activity that congregates around the housing complexes. The housing authority allocates resources to try to address both issues, but those efforts never stretch far enough to make a real dent in either problem, residents say. "They are out in the daytime, but they need to be out in the evening," she said of security personnel and law enforcement.
Carson mentioned a HUD grant worth "millions of dollars" in helping achieve the goal of replacement housing, a statement that raised some eyebrows. "Obviously, it will need to be leveraged with other monies and that is a solution that seems to be working well," Carson said.
Afterward, Motley, the director of the East St. Louis Housing Authority, said Carson may have misspoken a bit as to the nature of the grant. The housing authority expects to receive $1.9 million in what are known as Replacement Housing Factor Fund grants, which are awarded to housing authorities that have removed units from inventory for the purpose of developing new public housing units. The money can be used to leverage other state and federal low-income housing tax credits, and toward private-public partnerships for new developments, she said.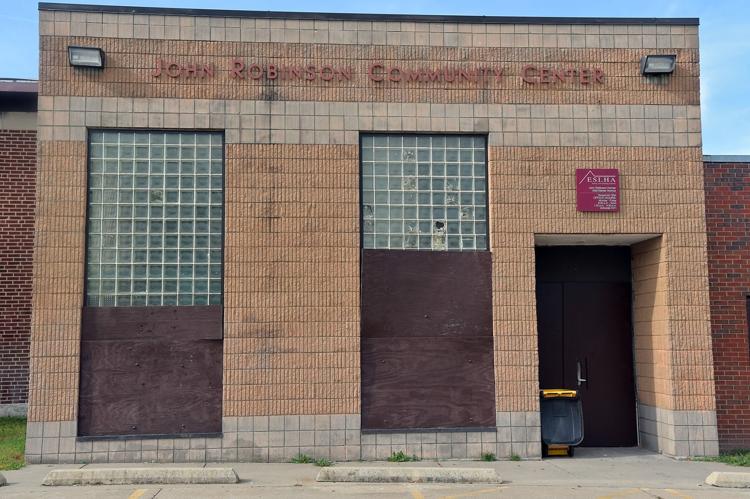 When there are more needs than resources
Motley said those development plans are still in the works, and there are still unknowns.
Motley has been the executive director of the East St. Louis Housing Authority for two years. She comes to the city with more than 30 years of housing experience as a staff attorney, general counsel and executive director. Motley acknowledged after Carson's visit that there is still a tough road ahead for the housing authority and city. But Motley said she's confident it can be done.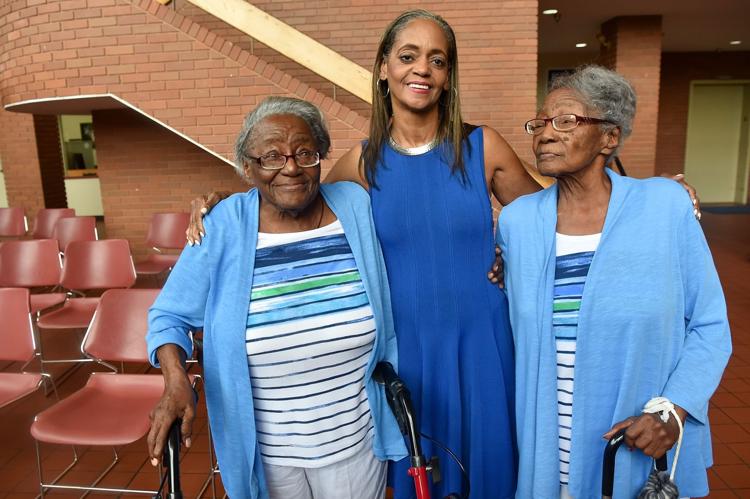 The two high-rises that are scheduled for demolition by the housing authority are part of the Lansdowne Towers development, she said. The complexes slated for demolition already are vacant. The money in the pipeline helps, but Motley said it is not enough to address the massive needs of the housing authority to combat the types of concerns raised by many of the residents — concerns of which Motley said she was well aware.
The newspaper asked HUD's Brown why the federal housing agency did not do more to more comprehensively address issues concerning the aging complexes that are magnets for crime during the 30-plus years the local housing authority was in administrative receivership. He referred the newspaper back to the local city leaders in response to several questions, saying at one point, "Remember, we're no longer in charge of the housing authority."
Bost, when asked about the long-term future of East St. Louis' aging public housing stock, said the advantage that city has over Cairo is that is surrounded by economic growth potential. "…Maybe not in East St. Louis right here, right now, but in other areas they are working to bring new industry in, so that they can work in the private-public partnership while putting the housing units together…which allows a blending," he said. Bost said that "the public-private partnership is the dream of HUD, as it is right now."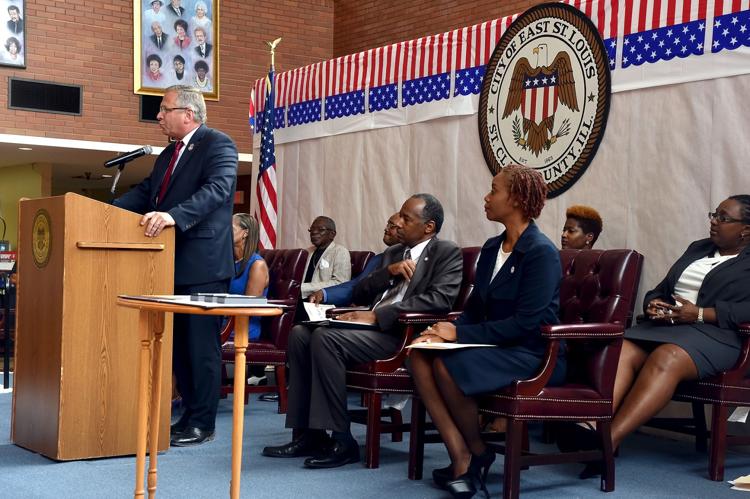 "Like I said, that works very well in East St. Louis," he said. "When they handed it over, HUD still has guidelines and those are moving to shift that way. The meeting with the locals, here, small business groups we've met with, the mayor herself, are wanting to move forward with those types of proposals. … Now, how that works with HUD, I'm working to figure that out."
Motley, when asked the question of why HUD did not do more in the past three decades, said: "I agree with you that probably more could have and should have been done but it wasn't. The needs are significant. 
"So we are dealing with the fact we have an aging housing stock and one thing we're doing is looking at our entire portfolio to determine what is viable, and what is not viable and what is the best way to deal with each development.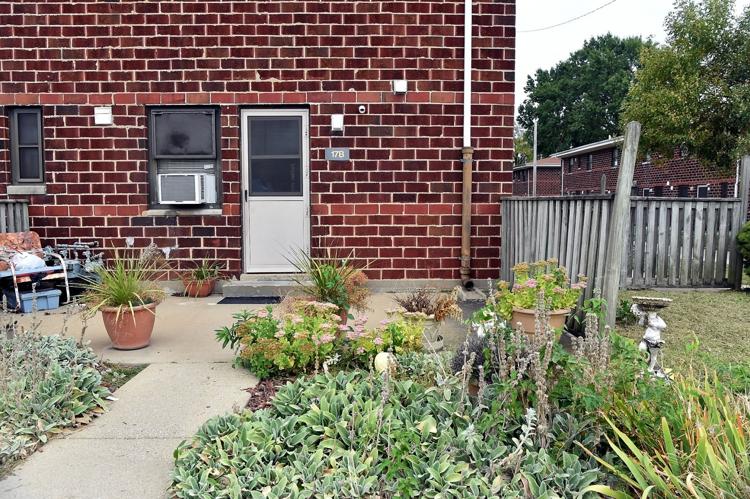 "We know this is something that is going to be a long-term process. It's not going to happen overnight. We know our entire portfolio will not be redeveloped or rehabbed or realigned in five years."
East St. Louis has had some success with public-private partnerships for housing for people with low incomes, but being able to access sufficient capital for the scope of the job at hand "is a concern" moving into the future, she said.
"We have to just deal with what are the resources available, how do we get them and what else do we need to do," she said.
East St. Louis, Cairo no stranger to struggles 
Carson's visit to East St. Louis marked the second trip in two months for the secretary to Illinois' 12th Congressional District, which stretches from just north of East St. Louis, to Alton, down across the Metro East and southwestern Illinois, to Cairo.
He was in Cairo in early August to meet with public housing residents who HUD officials are in the process of relocating from two failing public housing complexes. The Cairo complexes known as Elmwood and McBride are being torn down because of years of apparent neglect by local housing authority managers that apparently went unnoticed by HUD inspectors and administrators for decades.
CAIRO — A gathering of Cairo residents erupted in anger Monday night as federal housing officials informed them that close to 200 families res…
He made this second trip to the Illinois district this past week even as the country deals with the massive destruction and loss of homes caused by multiple hurricanes that have devastated Florida,Texas, Puerto Rico and the U.S. Virgin Islands. By later that evening, Carson was in Texas, assessing the damage there.
During Thursday's Metro East event with Carson, Toni Perrin, a resident of East St. Louis, asked Carson from the audience, "How did Cairo, Illinois, lose their housing?" Carson responded by saying it was a "very long, tortuous, inappropriate management situation" coupled with the industry and business drought the town has suffered.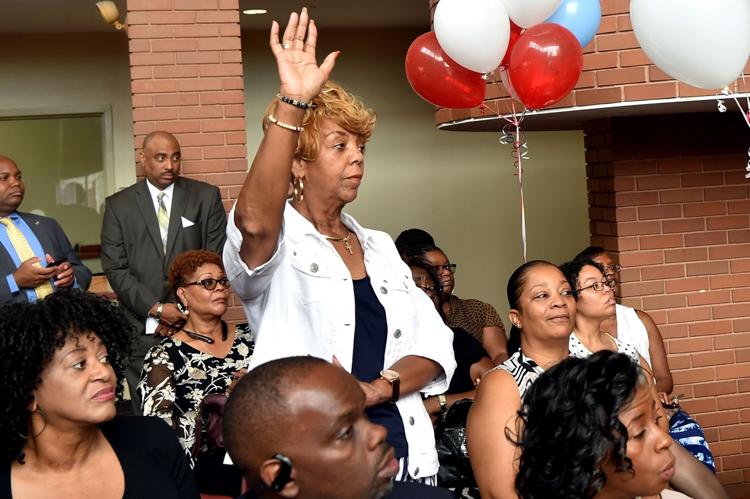 After the event, Perrin told the newspaper she learned of the situation in Cairo during a recent meeting in Mount Vernon of the National Association for the Advancement of Colored People. Perrin said she was concerned that something similar could eventually happen in East St. Louis on a much larger scale. The East St. Louis Housing Authority manages more than 2,000 apartments that collectively are home to close to 6,000 people. Motley said she feels confident that East St. Louis is not headed in the direction of forced relocation.
Still, Cairo should be a cautionary tale for not just East St. Louis, but other communities as well.
And while they are not the same cities — Cairo is much smaller and located in a rural region, while East St. Louis is urban — there are many parallels between these two communities that are only about two and a half hours away.
And those parallels beg so many questions about how these communities ended up in such a state of protracted suffering, despite the efforts of many compassionate people, including city and community leaders, from within, as well as people from outside their borders who also have tried to come to their rescue. It's never been enough.
The troubled legacy of the Land of Lincoln
In many ways, Cairo and East St. Louis tell the story of the troubled legacy of the Land of Lincoln. The state named for "Honest Abe," the 16th president who signed the Emancipation Proclamation almost 155 years ago, has long struggled with racial harmony and government ethics. These failures can be found across the state, and across America, for that matter, but they have manifested themselves starkly in these two cities.
Southern Illinois especially has a complicated past where it concerns race. Cairo was the site of the nation's most northern freedmen's camp — referred to as a "contraband" camp — for former slaves during the Civil War era. And other communities played a role, as well, on the Underground Railroad helping to free black people formerly enslaved in the south. 
But one of those often overlooked facts of Illinois is that it was not always a free state, the story history most often tells.  
Up until 1825, and perhaps for some time after that, the late wealthy regional businessman John Crenshaw is believed to have utilized slave labor in the salt mines he operated in southeastern Illinois under a narrow exemption in state law adopted as part of the 1818 state constitution.
Crenshaw's home — in more recent history it's become known as the "Old Slave House" in Gallatin County, near the town of Equality, about an hour and a half from Cairo — has been identified by the National Parks Service as a historic "station" on the Reverse Underground Railroad. Historians also believe that Crenshaw regularly captured free black people in Illinois and then sold them into slavery in southern states just across the border. 
EQUALITY — John Crenshaw's privy in the 1830s would have been the talk of town. His Hickory Hill estates including a three-story mansion and 1…
The southern region of Illinois is often described as the place where the South meets the rural Midwest, geographically and culturally. The Confederate flag, while not hoisted above government buildings like it was until recently over South Carolina's Capitol, or incorporated into the state flag like it still is in Mississippi, still is regularly seen in this region along rural routes and stamped on the back of pickup truck windows.
Racial discord, and racism, of the past and present, though it manifests itself in different ways, is part of what has left Cairo and East St. Louis struggling more than most.
As Carson visited East St. Louis on Thursday, protests continued just across the Mississippi River in Missouri over the acquittal of a white police officer in the shooting death of a black man who was suspected of drug crimes. Asked by a reporter for this thoughts on the continued strife, Carson said, "We the American people are not perfect. But we are not each other's enemy. And we've got to understand that we are not each other's enemy." 
Both Cairo and East St. Louis are fast depopulating, predominately African-American communities. The unemployment rate is high, double the national rate in both regions, as is the number of people who rely on social welfare. East St. Louis, in 2016, had the second highest unemployment rate in Illinois — one of only two cities to register in the double-digits. Joblessness and food insecurity often go hand-in-hand.
In both cities, people living in poverty talk about an epic struggle just to survive one day to the next. Both cities have been bleeding population and the middle-class for decades, culminating in social crises that leave many with high needs in cities without adequate financial resources to address those concerns. De-industrialization has played a role in both communities in the past. As has the fact, more recently, that an epic political battle in Springfield left the state without a budget for two years, six days, 16 hours and 34 minutes, with the stalemate finally being broken in early July.  
For both cities, it's also been difficult to reverse the reputational damage that years of internal corruption has caused. Cairo and East St. Louis have set the stage for some of the most absurd political theater of modern Illinois history. And that's saying a lot for a state from which four of the last eight governors have gone to prison — Otto Kerner, Dan Walker, George Ryan and Rod Blagojevich.
The city leaders of Cairo and East St. Louis seemingly have to work twice as hard as those of other communities to change their images in order to attract new businesses, private capital and regain a middle class.
Given all of these struggles, Thursday's celebration is palatable viewed through the lens of more recent administrative successes among local leaders in East St. Louis, rather than failures at the federal level to deal with the burgeoning public housing crisis in smaller communities such as East St. Louis, which has a population of about 27,000, and Cairo, home to about 2,400 people — both fractions of their former selves — and others in between. In the 12th Congressional district alone, there are at least a few other communities with public housing crises bubbling just below the surface.
The not-so-subtle message delivered in East St. Louis was the new guard has effectively shed a decades-long reputation tarnished by unbridled corruption — of the high-rolling, toe-curling variety — and could get back to the business of handling its own business. At least where public housing is concerned. The events that brought the federal housing agency to East St. Louis in the first place resulted in a former executive director, A. Wendell Wheadon, being sentenced to a seven-year prison stay for bilking the housing authority out of $1.4 million.
Waiting out an era of corruption 
But the legendary tales are several filing cabinets deep. And U.S. Sen. Dick Durbin, D-Ill., who was born and raised in East St. Louis, said that as he sees it, the era of troubled city leadership only just recently took a bow.
"It was one of the first asks from the new mayor, and let me just say, I have a lot of confidence in Mayor Emeka Jackson-Hicks in terms of her honesty, and in terms of her sincere efforts to help my old hometown," Durbin said, in a phone interview on Wednesday. "And this has been a sticking point as you can tell for a long, long time when the city lost its authority over the housing units.
"And it isn't just a matter of whose name's on the door. I think it's a question of being given the responsibility to manage the lives of many of their own residents and the fact that it was removed from them. The East St. Louis public schools, for example, the budget is subject to state approval — and from the start, they (city leaders) wanted an opportunity to prove they could handle it (the housing authority) professionally. I did not have that confidence in the previous administration — at all.
"And I would have never considered being part of that conversation. But I do have confidence in this new mayor and she has shown me in a lot of ways that she is moving in the right direction."
This assessment that the current mayor is of the highest caliber was echoed on numerous occasions, by several people. But with how far the city has fallen behind, it seems as though community leaders are left to chip away at an iceberg with a toothpick, as the saying goes. Good intentions alone cannot melt the cold, hard facts about the economic challenges facing this city — or Cairo, for that matter.
Carson, asked by a reporter at Thursday's event what advice he would have for the children of East St. Louis, given that he grew up in poverty in Detroit and rose to prominence, said: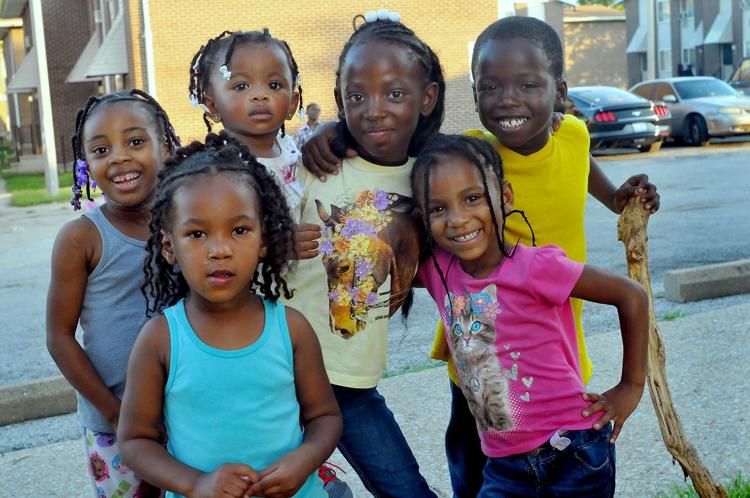 "Well, that's why I wrote the book, 'Gifted Hands,'" Carson said of his autobiography, to some light-hearted laughter. "You know, life is full of choices. And you know, some people may try to get you to believe you don't have choices, and somebody else controls your life. But that's not the way God made us." The audience applauded. Apparently, the pull-yourself-up-from-your-bootstraps mentality of the administration does not just apply to individuals, but entire cities as well.
Asked by the newspaper what is the role of HUD or the federal government in helping communities such as Cairo, Carson said: "In the past, the federal government rides in on a white horse with a bucket of money and says, 'Build this, or do this.' I'm not sure that's the right way to do things." Carson said the role of the federal government is to "facilitate the involvement of the state and local authorities" in providing "pathways that allow people to ascend out of poverty, not keep them in poverty."
Many will tell you there's not much in the way of bootstraps to pull on in East St. Louis and Cairo — and that there's plenty of pitfalls and potholes in the way of those who try.
Not that this can be laid at the feet of Carson. Just since HUD placed the housing authority into administrative control in 1985, there have been six presidents, counting Donald Trump, whose term is not yet a year old. There have been ten HUD secretaries, counting Carson, who was confirmed in March, plus five acting secretaries. There have been six governors, including Bruce Rauner. And that's just recent history. Both communities have been sliding backwards for well in excess of a half century, and nearly a century in the case of Cairo, which hit its population peak of 15,000 in 1920.
In the 1950s, East St. Louis was the fourth largest city in the state, boasting a population of more than 80,000.
Where is Rauner?
Speaking of state government, Rauner has been largely missing in action, specifically where it concerns the housing crisis in Cairo. The newspaper had originally discussed the situation with his former spokeswoman, Catherine Kelly, months ago, but she and other top staff exited the governor's office in July. After that, the newspaper reached out to Laurel Patrick, who replaced Kelly, in August, and exchanged several emails about the situation.
On Aug. 17, Patrick said, "As part of our focus on identifying opportunities to partner with private entities in the area, DCEO (Department of Commerce and Economic Opportunity) staff have worked in conjunction with city of Cairo officials and the regional planning commission to identify and apply for two grants through the Delta Regional Authority.
"The DRA is in the process of reviewing the applications." The newspaper followed up shortly afterward seeking more information on what these grants were concerning, and whether the governor's office had any intention of assisting HUD with identifying funds to redeveloping housing in Cairo or help with the relocation effort.
But it was only a few days after she sent the initial email that Rauner ousted Patrick and others on the media team over a communications gaffe in which he declined to comment on a controversial cartoon that some decried as racist because he is a "white male." Since then, the newspaper's repeated calls to the governor's office have gone unreturned. Speaking to the editorial board in July, the governor largely dismissed the housing crisis in Cairo as a federal problem.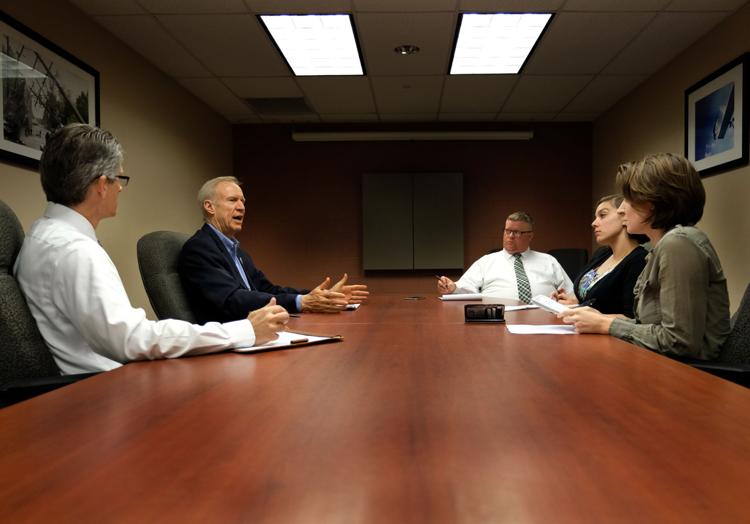 "There's no good solution and it's frustrating," he said. He questioned why Durbin did not do more while Barack Obama was still president, given he is from Illinois, had visited Cairo and was close to Durbin. The governor also touted his mostly stalled, pro-business Turnaround Agenda, as the solution to helping all of Illinois' economy grow.
Meanwhile, most of the Democratic gubernatorial hopefuls facing off in a crowded primary have all made their way to Cairo and East St. Louis to talk about the ills of disinvestment in communities such as these. Chris Kennedy, and his running mate Ra Joy, were the latest to visit Cairo, this Saturday. Kennedy is the son of the late Attorney General and U.S. Sen. Robert F. Kennedy, who was fatally shot while running for president in 1968, and the nephew of President John F. Kennedy, who was killed in 1963. Joy is a community activist from Chicago who lost his son to gun violence. Joy also is a former Saluki defensive back as part of the Southern Illinois University Carbondale's football program in the mid-1990s.
After visiting Cairo, Kennedy recalled his father talking about visiting places along the Mississippi Delta and the Appalachian regions in the 1950s, to see the effects of poverty and racial discrimination. Visiting Cairo and East St. Louis, Kennedy said he assumes the things he saw in these communities in recent months are "as shocking as it was for him," his father, seeing similar struggling parts of the country decades ago. "In many ways, the work of the Civil Rights Movement might look complete, and then you go to Cairo and East St. Louis and realize so little has been accomplished," Kennedy said.
Getting East St. Louis back on its feet
Durbin said he remains hopeful for his hometown "to get back on its feet." But he understands the economic challenges facing East St. Louis, and those facing Cairo. He said that on a trip one time to the city that raised him he asked high school seniors to name the biggest businesses in town. "Well, they couldn't come up with one," he said. "I said, 'Well, it's the riverboat. That's the biggest business in East St. Louis. And that tells the tale. It isn't a plant. It isn't a major employer that you can point to. And that's what they are missing."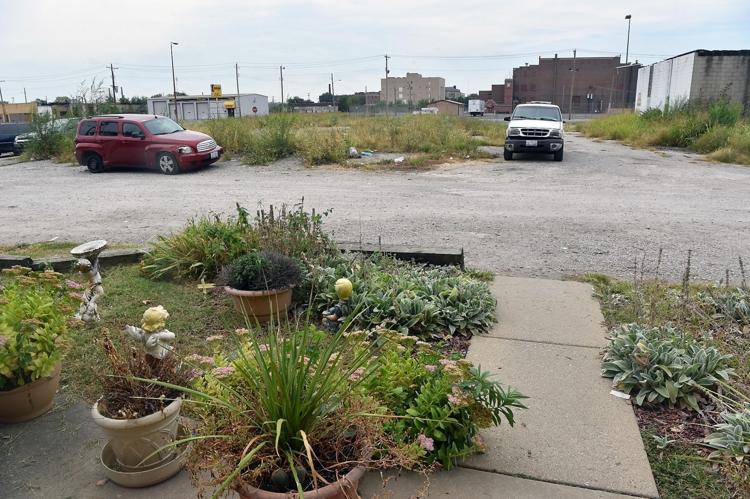 Durbin said he believes that East St. Louis in particular, though, is poised for a comeback as an intermodal center given its access to the river, multiple Class 1 railroads, interstates and major airports. Durbin said he also supports efforts by the leaders of Cairo to build a river terminal there, and though he sees that as a smaller operation, he says both cities can be successful in the future. Along with Sen. Tammy Duckworth, D-Ill., he sent a letter on Friday to President Donald Trump asking him to convene a multi-agency, cabinet-level commission on the housing and economic challenges facing Cairo, specifically citing HUD's alleged culpability in the decline of the family complexes there.
As for the problem of the aging complexes facing East St. Louis, Durbin said he knows that's an issue, too. "Listen, they were struggling when I was a kid. Many of them were," the 72-year-old said. Durbin, who sits on the powerful Senate Appropriations Committee, said he was asked a few years ago to try to address some of the concerns raised by East St. Louis officials over the public housing. "I said, 'I can't rebuild the housing. I wish I could, but I can't. Let me at least say that as landlord, the federal government is going to be focusing on the safety and security of housing,'" Durbin said he responded at the time.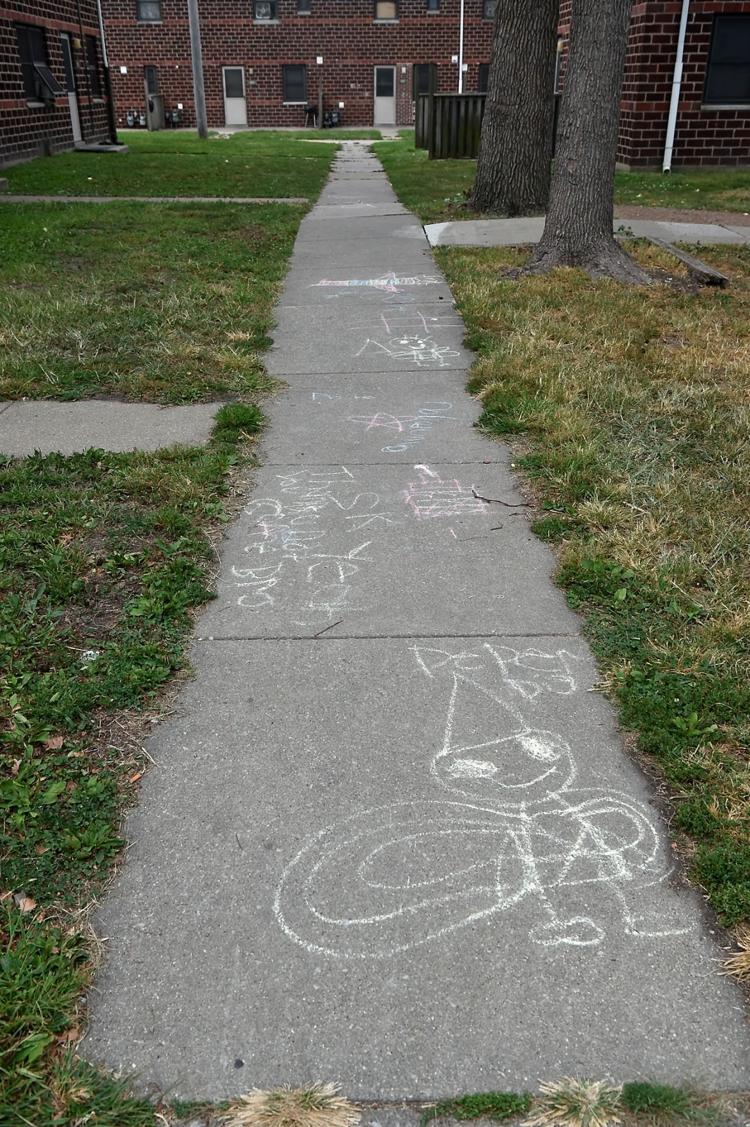 "So we really made massive — I shouldn't say massive — we made substantial investments in security lighting, and ways to make sure it was safe to live in the housing. I met with a lot of residents. Many are elderly at the mercy of the young people who are misbehaving. Others are young mothers, scared to death for their kids because right around the corner from the housing is a liquor store that has a lot of activity going on that is worrisome for any parent."
HUD spokesman Brian Sullivan said that in the 2016 fiscal year, the housing authority received a $250,000 public safety grant for the purpose of installing a camera security system and lighting. Motley, the housing authority director, said the biggest issue is not the people who live in the public housing complexes. "It's others coming into our developments creating a problem for our residents," she said. Community leaders are trying to combat these problems, she said. "Even if we had security grants every year for each development, I don't know that it's enough," she said.
A report commissioned by the U.S. Justice Department, Southern District of Illinois, based in East St. Louis, showed that the rate per 100,000 deaths from gun violence at one complex of the East St. Louis Housing Authority — John DeShields — was 418 between 2006 and 2010, compared to the rate per 100,000 of U.S. deaths in Iraq, at 369, between 2003 and 2009.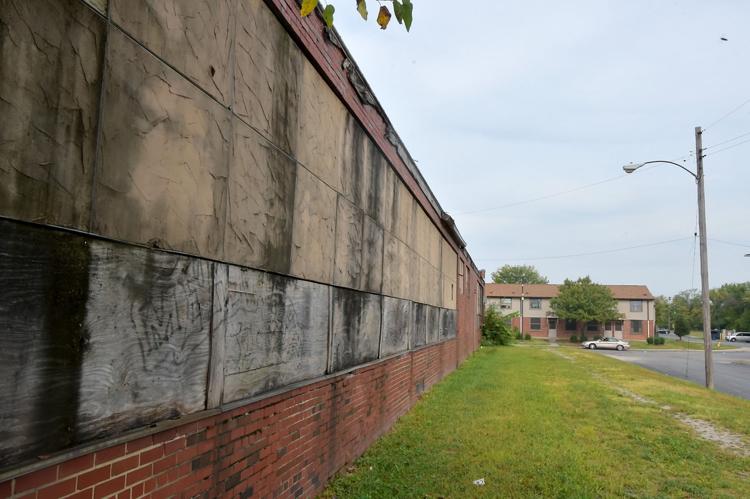 On Thursday morning, Chris Lee sat outside the John Deshields Homes with Kenneth Hayes, Jr. Lee said the addition of security cameras at John DeShields did help some with the nonsense. But both said that what's needed is more jobs in the city, and more activities for young people. "What we really need out here is something for the kids to do," Lee said. He also questioned whether the housing that thousands of children are living in really is safe — even if the officials say it is.
Hayes said people have been talking for years about how East St. Louis is on the verge of a rebound. "I'll believe it when I see it," he said. Hayes said that the way he sees it, the reason for the lack of investment in East St. Louis is in large part a race thing.
St. Clair County State's Attorney Brendan Kelly, who is running for Congress in the 12th Congressional District, said the housing authority director and mayor deserve a lot of credit for "improving their internal control standards and operations" at the housing authority. "But I do not envy the task they have ahead of them," he said. "We continue to prosecute shooting after shooting after shooting, murder after murder. We have kids that feel unsafe walking to school from or through public housing.
"If the future does not include greater resources for public safety and the police department, as well as a serious commitment to redevelopment, then the circumstances for the people who live in public housing will likely not change.
"We cannot give up on the people of East St. Louis. I just hope that HUD hasn't either."
This story has been updated.