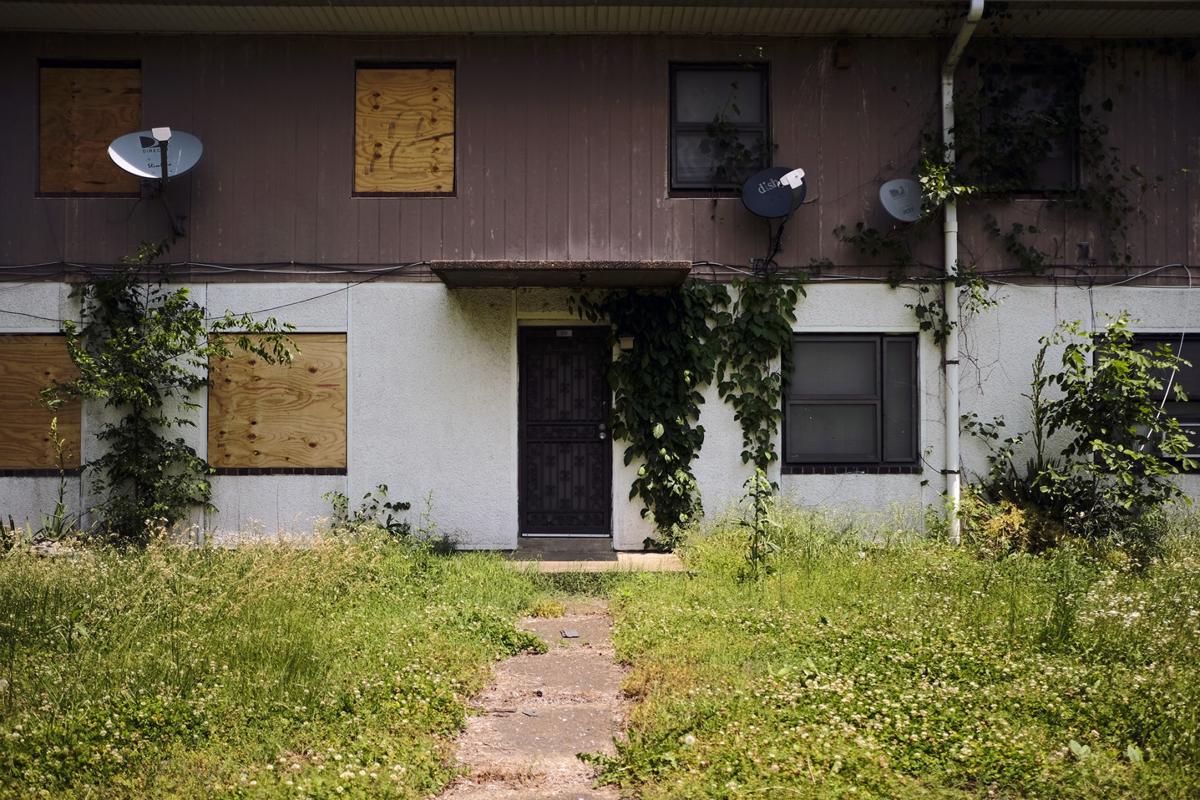 CAIRO — The city of Cairo has issued a warning to Housing and Urban Development officials administering the local housing authority here: Mow the grass or pay up.
"The neighbors are dealing with rats, mice, snakes and other varmints due to the condition of your property," the city clerk wrote in a May 22 letter. "Please get this property mowed and cleaned up within 7 days of the receipt of this letter. You must then keep it mowed."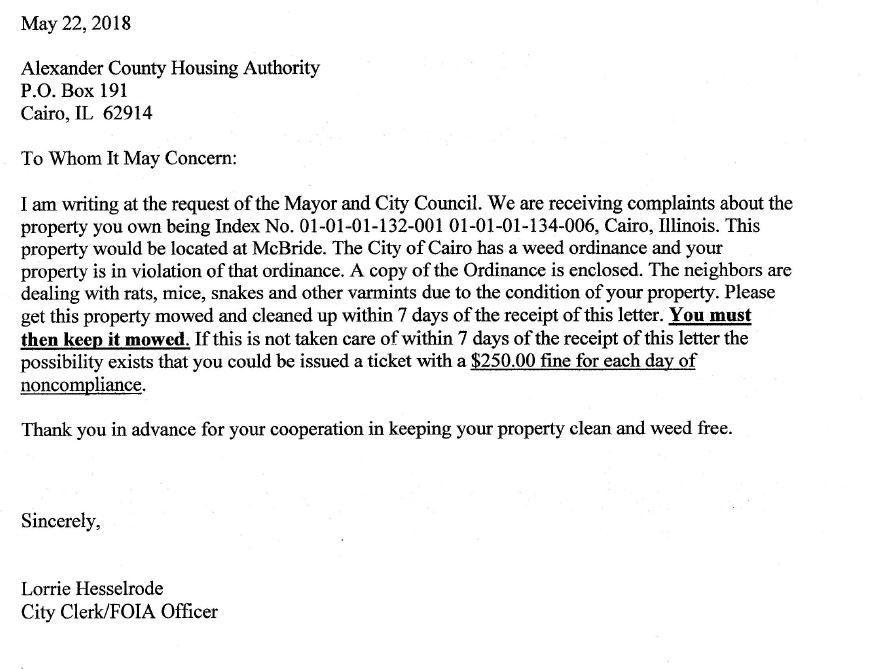 Failure to comply, according to the letter, could result in the city issuing a ticket for violating a city ordinance with a $250 fine for each day of noncompliance.
According to the letter, city clerk Lorrie Hesselrode wrote the warning at the request of the mayor and Cairo City Council. It is addressed to the Alexander County Housing Authority, which HUD took over in early 2016. The ACHA received two letters from the city, one each for the properties known as Elmwood and McBride.
HUD officials are in the process of closing down the complexes, and have set a June 30 deadline for everyone to move out. About 30 families still live in the two complexes combined, as they continue to look for housing or move into their new homes.  
Even after all families have relocated, the housing authority is responsible for maintaining the properties for as long as they own them. City officials have grown increasingly frustrated with HUD's failure to keep the grass mowed at the properties. This also was an issue last year, but the housing authority responded prior to the city taking any action. 
HUD spokesman Jereon Brown, in an emailed response Wednesday to a question about the city's warnings, said that a contractor has been hired to mow the grass, and that mowing would commence "imminently." In a follow up email, Brown said the delay was caused by equipment issues, and that the contractor began mowing on Sunday. 
Cairo Mayor Tyrone Coleman said the city will give HUD officials running the ACHA until early next week to mow the grass, which he said is over 3 feet tall in some places, before issuing fines.
618-351-5079
On Twitter: @MollyParkerSI ​