"Cairo, Illinois: A symbol of racial polarization" is what the U.S. Commission on Civil Rights named its 1972 report identifying recommendations for healing a city besieged by racism and economic stagnation. Unfortunately, sins of the past have left a long legacy of trouble here, and elsewhere.
As we approach the celebration of Martin Luther King Jr.'s birthday, I've been reflecting on the lessons I've learned covering a housing crisis in Cairo for the past two and a half years.
We have become a society that seems to revel in the shaming of others. How great it would be if we could learn to speak or acknowledge the hurt we feel and have caused, and then show the love and understanding, and extend the forgiveness and ability to change, to others that we seek for ourselves. What if we spent less time blaming and more time asking — personally and collectively — how do we atone for our past mistakes? And how do we move forward?
Cairo drives home these lessons. 
I grew up at the edge of the Shawnee National Forest just outside of Simpson, a tiny community about an hour from Cairo. I remember learning about Dr. King and Rosa Parks and Brown v. Board of Education. But I recall learning about the pivotal moments of the Civil Rights Movement in the context of battles fought in the distant Deep South, rather than my own backyard — at least that's how it seemed to me at the time.    
From Cairo, it's a two and a half hour drive to Mississippi, which frankly leaves Southern Illinois in the dust where it concerns recognizing and healing from its sins of the past. A Civil Rights Museum just opened in Jackson, Mississippi, that offers an unflinching look at the deep horror of racism.
Meanwhile, in the Land of Lincoln, it's been 17 years since the state paid $500,000 to purchase the circa 1840 property known regionally as the Crenshaw House or Old Slave House near the Southern Illinois town of Equality. The National Park Service has identified the property as a historic "station" on the Reverse Underground Railroad because historians believe that Crenshaw kidnapped free black people living in Illinois and sold them into slavery in neighboring southern states.
Salt barons like Crenshaw also legally owned slaves up until 1825 under a narrow exemption in the 1818 state constitution. Historians suggest his Gallatin County home should be opened as an interpretive museum to teach about slavery in Illinois, that it did exist. 
The home has been closed to the public since the state bought it. 
While I was attending Southern Illinois University Carbondale in the early 2000s, the late U.S. Sen. Paul Simon, who founded a public policy institute at the university, took his small class of about half black and half white students, of which I was one, to the place that Crenshaw called Hickory Hill. It was a somber day. We were among the last groups to ever walk through the home.
So while I knew a little bit about Southern Illinois' past with slavery and racism, I did not know the extent of it. I did not know that the variety and duration of the hate and oppression that black people faced in Cairo was at least as harsh, and at times more so, than what transpired in many southern cities leading up to, during and after the Civil Rights Movement. Cairo was more than a footnote in the movement. Some people in Southern Illinois know this, but not enough.
What we don't know can hurt us 
I am troubled by how much I did not know. In Southern Illinois, we have a tendency to try to bury our dirty secrets.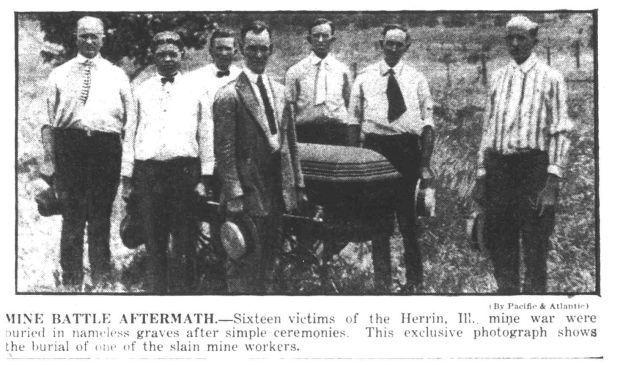 That it took 93 years to memorialize the 17 Herrin massacre victims who died violently during a 1922 mine worker strike — one of the bloodiest labor disputes in American history — and were buried in unmarked graves and forgotten, comes to mind as another quite literal example. But time can only heal wounds when the wound is acknowledged.     
I did not know that the black children in Cairo who tried to integrate a barbecue joint were sprayed with water hoses, or that some of those who tried to integrate a skating rink were violently beaten. I did not know that John Lewis, one of the "Big Six" organizers of the Civil Rights Movement, who is now a U.S. representative from Georgia, spent a summer here in 1962 leading kneel-ins, a hunger strike at the jail and training young activists who would go on to fight a years-long bitter battle for equality in Cairo.
From the archives: Molly Parker spoke with the late U.S. Congressman John Lewis in 2017 about the summer he spent in Cairo, demonstrating to integrate businesses there.
I did not know that the late Thurgood Marshall, who went on to become the first African-American Supreme Court justice, served as special counsel in a case brought against the local school district over unequal pay by the Cairo Negro Teachers Association, its president, Ms. Hattie Kendrick, and other black teachers, in the spring of 1945.
I did not know that the Cairo-based lawyer Marshall worked with on that equal pay case, David Lansden, became the subject of a 1954 Time magazine article nearly a decade later titled, "Dynamite Arrow: Neighbor Points Out Foe of Segregation." The article was published as the Brown v. Board decision was pending before the Supreme Court, which Marshall famously argued, prompting the Supreme Court to declare "separate but equal" schools unconstitutional. School segregation was already illegal in Illinois based on state statute, but several Southern Illinois schools thumbed their noses at the law. In 1948, Marshall, who was then the NAACP's legal director, wrote to the organization's executive director that these schools are a "disgrace to the state and even more so a disgrace to the NAACP," according to Kerry Pimblott's book, "Faith in Black Power: Religion, Race and Resistance in Cairo, Illinois." Cairo was one of the last holdouts, in part because black families feared their children would face extreme violence if they attempted to integrate.
A four-foot 'red arrow of bigotry'  
As Lansden, the only white member of the local NAACP, served as legal counsel in a pending lawsuit against school officials, "garbage was strewn across Lansden's property, his front steps were smeared with oil, and rocks were thrown through his windows," Pimblott's book states. As well, the book notes, Lansden's neighbor, trade union leader Connell Smith, "erected what author Langston Hughes would describe as a four-foot 'red arrow of bigotry' on his garage pointing toward his neighbor's property."
Asked why he erected the large, glowing arrow that pointed at Lansden's home, Smith told Life magazine, "So I can see where the dynamite is going off." 
It is heartbreaking that for all the beautiful people and things in Cairo, the national attention this city gets is almost always because of the cringe-worthy. Such as is the case with the failures of the Alexander County Housing Authority, which is headquartered in a high rise building on the Ohio riverfront named for Smith. With its recent troubles coming to light, forcing 185 families to relocate from two neglected public housing complexes, the ACHA is currently the worst rated public housing authority in America.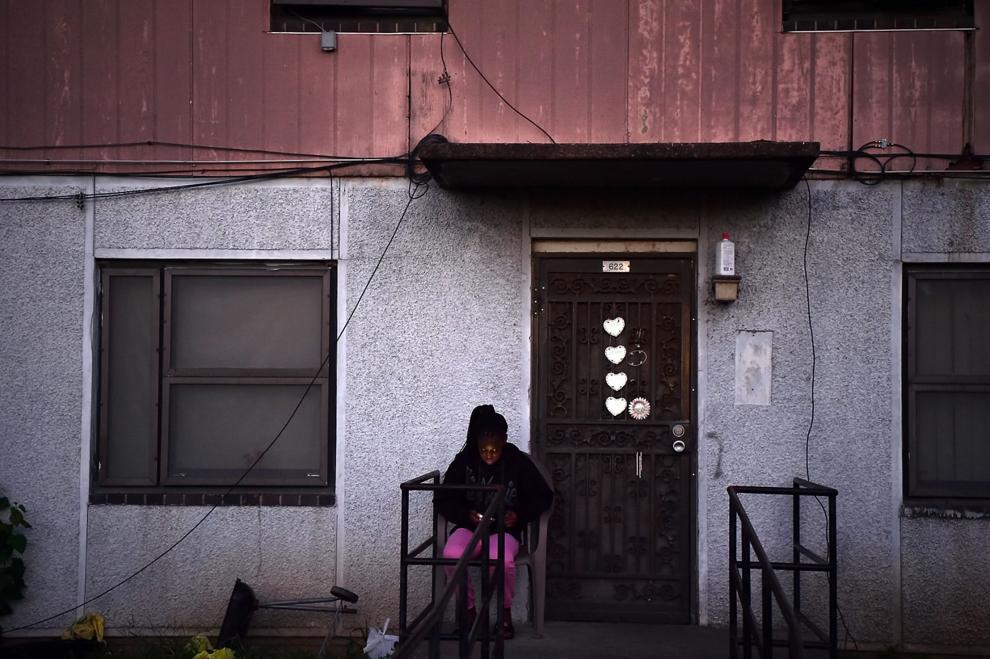 The reasons why are far too steeped in painful history and latter-day indifference to lay exclusively at the feet of a few bad actors. This is a sad story that has been writing itself for decades — not only in Cairo, but across America.  
Looking the other way 
I am sorry that I had reflected little on the legacy of those past sins until just recently. That I had, and still have, the option of deciding whether to think about that past racism, or even current forms of oppression against minorities, is what is meant, in part, by the term white privilege. I recognize that is an explosive phrase in a rural region stricken by deep poverty, where way too many children of all races go to school hungry, too many parents of all races head off to work wondering if it will be their last day on the job, and both often return to woefully inadequate homes.
I don't raise the often-misunderstood concept of white privilege to divide. Rather, I mention it to build on the notion that we have come a long way toward recognizing our shared economic condition. Unfortunately, that recognition comes as the benign neglect that long ago allowed Cairo to fall into decay has significantly progressed toward withering away a much larger region, and way of life.
The state and federal government offer sporadic lip service to the problems facing rural America. But they consistently look the other way as the paint slowly chips from boarded up businesses, weeds grow over the front doors of abandoned homes, and the undercurrent of neglect pulls once-thriving rural river towns deeper into despair. 
The above-mentioned 1972 Civil Rights Commission report quotes Simon, who died 14 years ago this past December, and who was then the lieutenant governor, as saying that Cairo's problems also could be attributed to the fact that the city sits "a long way from the seat of power." That feeling has changed little in 45 years. Many throughout Southern Illinois continue to feel forgotten by the decision-makers, and far removed from Springfield and Washington where the decisions are made, both geographically and philosophically.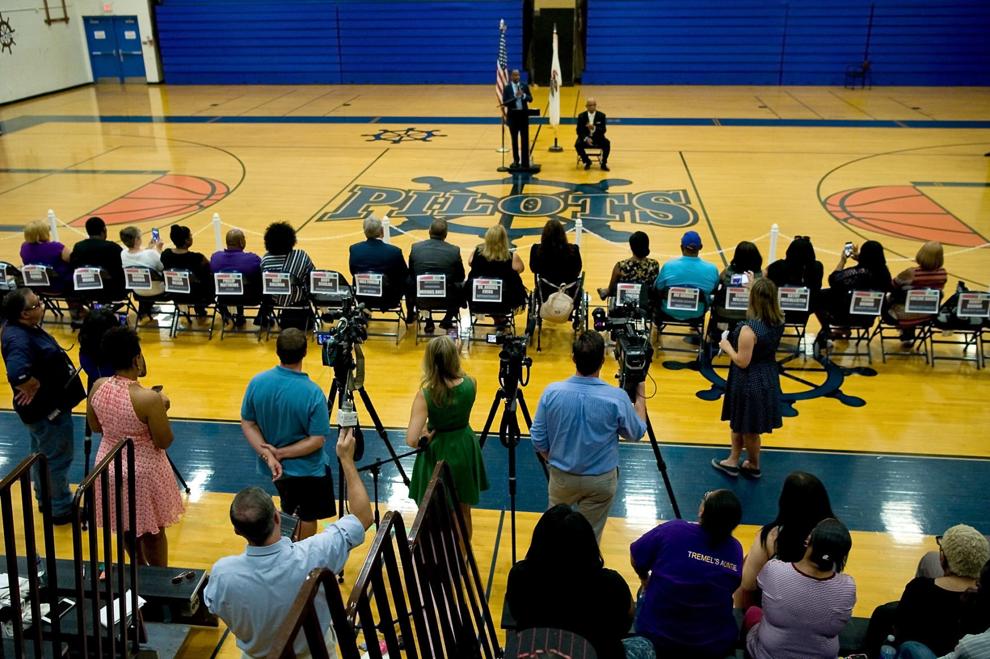 And it's not just the government that tends to turn a blind eye. Over the last three decades, it's as if Southern Illinois has become somewhat of a no-man's-land for the enforcement of civil rights. 
Though there are people committed to the cause locally, the region, it seems, is often an afterthought for the Chicago-based organizations that have the skills and resources to affect change on a broader scale in Illinois, and sits too far north for the organizations known for taking up social justice causes across the Deep South. Also factoring into the equation is that media resources are stretched thin — and the coverage of local government in Cairo and other deep Southern Illinois communities has been inconsistent and thin for a number of years. 
We are all Cairo 
That the people who live in the hard-pressed and far-flung reaches of our state, our country and our world matter, too, is a lesson that we seem to forget over and over again. Cairo should not let us forget again. 
One of the most important lessons I have learned covering this story is that Cairo's history is our history, and that Cairo's problems are our collective problems — not only as a region, but as a country. Which, on the bright side, means the success of Cairo, both the city and those who are from it, whether they chose to continue their lives there or rebuild in other communities, can be our collective success, too.
The little Midwestern city that sits at the confluence of two mighty rivers is a microcosm of America, in division and solidarity. It illustrates how history turns on the countless individual decisions through time that millions of people make to look the other way or to show up; to take the selfish or selfless route; to cling to grudges or to learn to forgive; and to fill the heart with hate or love.
I've forgotten a lot of sermons in my life, and followed the wrong path many times over. But I'll never forget these lessons I learned from Cairo. 
618-351-5079
On Twitter: @MollyParkerSI ​