CAIRO — On a recent afternoon when Kristen Simelton was digging for the remote under the couch cushion, she pulled out a smashed rat instead.
Roaches and rats by the hundreds have taken up residency in units at Elmwood Place and McBride Place apartment complexes within the Alexander County Housing Authority. These unwanted house guests share the food and the furniture with the children and their parents who live here.
With a shy, curly-haired 2-year-old balanced against her hip, Simelton pulled on a dresser drawer in the bedroom where she keeps her grandchildren's clothes. Roaches scattered about like bandits from a crime scene.
Charisse Hardamon and Jacklyn Davis are among the mothers who say that some of their children are allergic to the mold that has taken root in their units in the low-lying city between the Mississippi and Ohio rivers. Hardamon and her four children live at McBride Place; Davis and two of her children live at Elmwood Place.
For people with a sensitivity to it, mold can cause their skin to itch, cause swelling and redness of the eyes and puffiness in the face. Hardamon said that despite best efforts to combat it with Tilex or bleach, the mold, rooted deep below the surface, keeps coming back around like an unwanted weed.
When the temperature drops in the winter, the aging heating systems for the more than 70-year-old complexes are not adequate to keep most units warm, if they are working at all on a given day. Therefore, many residents open the doors to their gas ovens and turn them on high to keep their children from getting too cold. But this practice is a ticking time bomb that could lead to carbon monoxide poisoning, or burn a child that unsuspectingly stumbles upon a hot open oven.
Though McBride and Elmwood are unsafe and unsanitary, people still live here.
It's been just over a year since the U.S. Department of Housing and Urban Development took possession of the Alexander County Housing Authority, citing years of mismanagement and discriminatory practices by local managers HUD was charged with overseeing.
"People look at those of us in public housing like we are a zit on society, basically," said Simelton, who often keeps her grandchildren — ages 6, 3 and 2 — at her apartment while their mother works.
"But, hey, we're people too."
Toilet water, maggots in kitchens
In the two-story Elmwood apartment where Tanisha Johnson lives with her three children — ages 3, 7 and 8 — the toilet in the second-floor bathroom is not securely bolted to the floor. This causes toilet water to leak down into the kitchen where food is prepared. That is among countless allegations of unsafe and unsanitary housing outlined in a civil lawsuit filed on behalf of Johnson and others in federal court.
Leaks originating in the upstairs bathroom down into the kitchen are frequently cited by the 30-plus plaintiffs named in the suit filed in the Southern District of Illinois. The lawsuit against the ACHA, and former directors James Wilson and Martha Franklin, was originally filed in May 2016 and is scheduled to be heard in the summer of 2018 in East St. Louis. In a response to an amended complaint filed in January, the defendants, through their lawyers, deny all allegations and seek dismissal of the suit or seek a jury trial.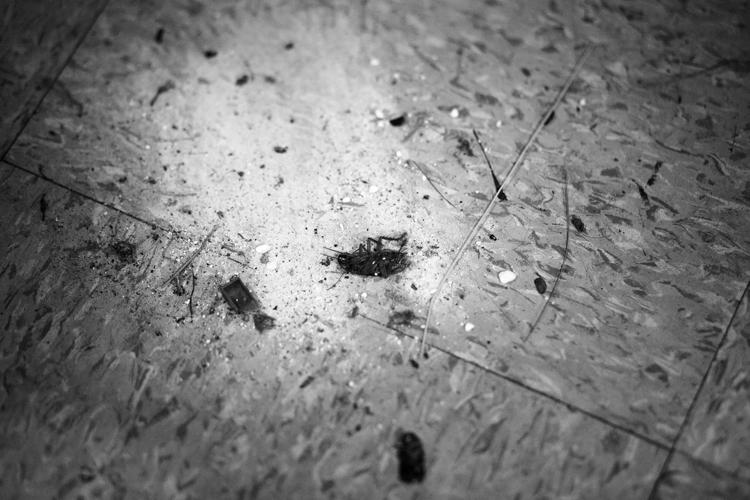 Thus far, the only concrete development in the lawsuit is the dismissal of defendants Tom Upchurch, the director of the Jefferson County Housing Authority and Joann Pink, the director of the Pulaski County Housing Authority, both of whom served as interim directors in Alexander County in addition to their full-time jobs when the housing authority was without permanent management. Upchurch has said that when he began serving there in April 2015, the housing authority was facing such financial difficulty that the power was about to be shut off to the complexes.
That same civil lawsuit alleges Theras Heard, a McBride Place resident since 2013, lives with roaches and bedbugs and, at one point, the fridge issued to him by the housing authority was infested with maggots. Many residents claim that they are regularly shocked when they touch the electrical outlets in their units. The lawsuit additionally alleges that numerous people, because of inadequate heating systems, are using their ovens to stay warm on cold winter days.
Cairo Fire Chief John Meyer said he had not seen or heard reports of housing residents heating their homes with ovens, and said it is concerning to learn they are. He said carbon monoxide poisoning is a real concern.
"Any time you have an open flame like that, especially with an oven if it's open you take a chance on getting high carbon monoxide levels," Meyer said. He said, depending on the oven and conditions in the home, a room could fill with the toxic gas quickly.
Meyer said that also concerning him is the fact that it has been some time since the fire department has had a master key for any of the public housing complexes managed by the ACHA. Since HUD's takeover, the locks have been changed at Elmwood and McBride because of concerns that master keys had fallen into the wrong hands. It is problematic that the fire department is not in possession of new master keys, he said, because it could take someone from housing too long to respond in the case of an emergency caused by fire or carbon monoxide poisoning. Meyer said he has inquired about rectifying this issue, and hopes to have master keys by the end of March.
Other complaints in the civil lawsuit include uncontrollable mold, plumbing problems resulting in unsanitary conditions, numerous health problems caused or aggravated by housing conditions, and units infested with bed bugs, roaches, rats, mice, and in Heard's case, maggots. And these are just the problems inside the units.
On NYE, no ambulance for Elmwood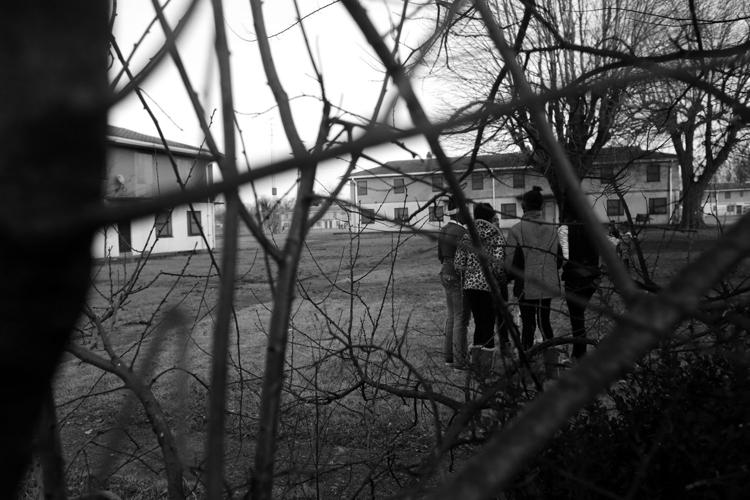 Police Chief Arnold Burris said the security of the McBride and Elmwood complexes has improved during the past year and a half. And Burris said he has a good relationship with the HUD administrators assigned to Alexander County while the housing authority is in receivership.
But Simelton and others say they are still dealing with gun-related problems. It's often just teens at night shooting weapons into the air, she said, but people can and do get hurt.
In the early morning hours just after New Year's Eve, there were so many shots fired into the air that when she called 911 for her pregnant 20-year-old daughter, who was experiencing concerning stomach cramps, the Alexander County Ambulance Service asked if she could get a ride to the Cairo Fire Department, as they were concerned about driving into the Elmwood complex.
The fact that people were being asked that night if they could find transportation out of the housing complex into another part of the city for emergency transport was confirmed by officials in Cairo.
"When there's gunshots, our safety is first. We can't go in and get in crossfire," said Susan Bigham, Alexander County Ambulance Services director. Bigham said she could not speak to any specific cases, but said that night was of a particular concern for first responders.
Still, she said that the ambulance service frequently calls on Elmwood and McBride. "We've been doing this for years and we're not afraid of the projects," she said. Bigham said that if a patient reported being unable to provide transportation, arrangements would have been made for an in-home pickup.
Chief Burris said that guns were fired that night into the air across town, not just in the housing complexes.
It is difficult to control, he added, because of the number of people participating in this illegal tradition of ringing in the new year with a literal bang. But he said it is more dangerous at the housing complexes because of the concentration of people.
Echoing Bigham's comment, Burris said that on that night, like any other, law enforcement would have escorted ambulance service into Elmwood for life and death matters. But dispatch was instructed to triage the seriousness of cases, and ask whether people had the ability to transport themselves a short distance to the fire department.
Simelton said her daughter was able to get a ride from a friend. So these two residents, one of them pregnant, ventured out into a scene that law enforcement and ambulance services had determined was too dangerous for their own. From the fire station, Simelton said her daughter was taken to the emergency room in Carbondale.
Housing negligence 'a form of domestic terrorism'
Wilson, the former longtime director of the ACHA and one-time mayor of Cairo, roles that for a period of time he held simultaneously, has been the focus of the brunt of accusations for the situation the ACHA finds itself in. As well, Franklin, the former longtime financial director who also briefly served as director, has been central to the widespread criticism. Their alleged inappropriate management practices have been documented in numerous official HUD reports and letters to the agency seeking corrective action.
The Southern Illinoisan also has independently investigated and documented, over the course of the past year and a half, highly questionable spending by Wilson, Franklin and past board members. As well, the newspaper documented an inappropriate relationship between the agency and the Laborers' International Union of North America Local 773 that represented employees and some managers, and whose lead negotiator with the ACHA also was a member of the ACHA board of directors. The ACHA's Connell F. Smith high-rise building for seniors on the riverfront is named for the Local 773's founder. His son, Edward Smith, is currently the president-emeritus of the union, and his grandson, Matthew Smith, is the president.
The newspaper has never been successful in reaching Franklin for comment. In addition to her time as finance director, she served briefly as executive director after Wilson's retirement, while he kept ties with the ACHA as a high-paid consultant. Franklin held the top spot at the ACHA despite the fact that in 2006, Franklin and her late husband pleaded guilty to criminal contempt of court for an attempt to commit bankruptcy fraud.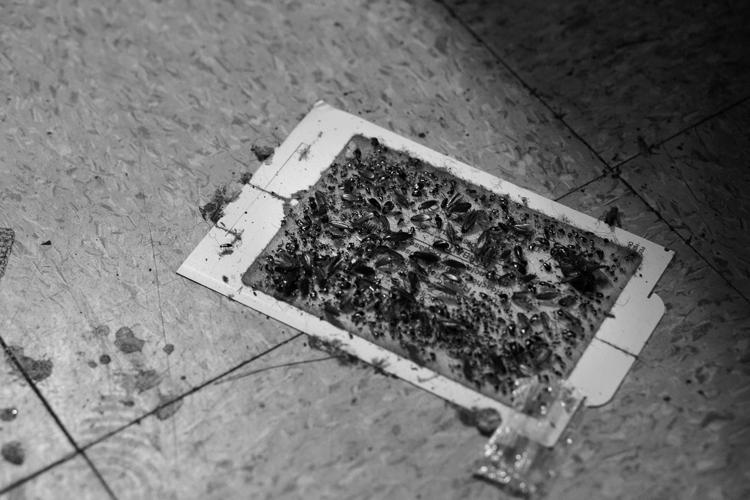 More than a year ago, Wilson, in an interview, denied any wrongdoing and even provided the newspaper with some of the retirement contracts that have been scrutinized as potential violations of regulations and ethics, and perhaps the law. He justified them as attempts to balance the budget. The newspaper obtained other documents through a FOIA request to the ACHA. Those documents and others, as well as computer equipment, were confiscated by Office of Inspector General agents, accompanied by the FBI, in October 2015 as part of a federal investigation that, to date, has not produced any publicly released results.
In other words, no one has yet been held accountable for the suffering of hundreds of Cairo residents and their children.
Cairo Mayor Tyrone Coleman said it is long past due for someone to take responsibility for what has happened here.
"I watched the presidential inauguration and I listened to the oath that was taken and it angered me, that part where it talks about to defend this country against enemies foreign and domestic," Coleman said, in an interview earlier this month. "What happened with housing — that was domestic terrorism in one sense. You impacted a whole segment of the population. You left them to become, possibly, homeless. You impacted their health in a negative way."
Wilson has only ever offered the following statement as to why the housing authority was in financial shambles.
"I tell everybody we're just like the state of Illinois. We lived it up too good. And we didn't see this coming and we thought it would last forever and when the (federal) cuts came, we weren't in a position to handle it," Wilson said in the fall of 2015, in a nearly two hour interview with The Southern Illinoisan at a restaurant in Carbondale.
Wilson did not apologize for the situation in which he left the ACHA, and said he sleeps just fine at night knowing he did the best he could in the position he held for 24 years.
It's cold outside — and inside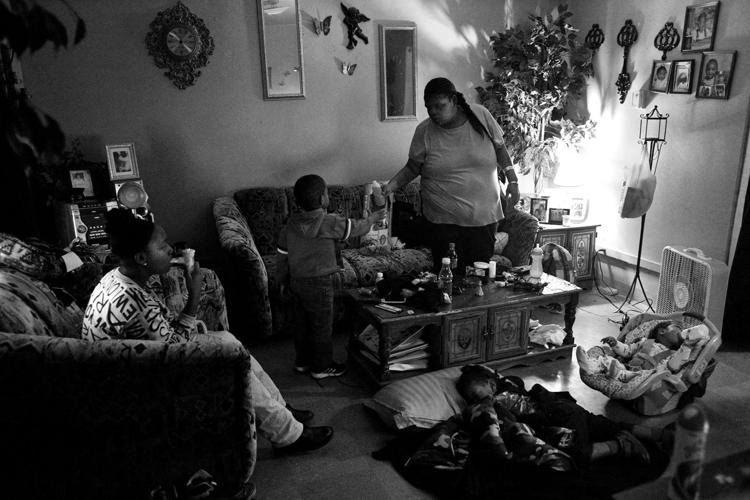 It's a cold, dreary Friday with the low temperature for the day dipping below 20 degrees. The heat isn't working in Jacklyn Davis' Elmwood apartment, so she has her gas oven on and the door open to keep her apartment warm.
Two toddlers that Davis is babysitting are napping on pillows piled on the living room floor. They stir as they hear Jackergha, Davis' 12-year-old daughter, arrive home from school.
Jackergha is anxious to show her mom a gift she received at school — it's a scooter — and tell her about her day. It's mid-December and the children received gifts that day at school in the spirit of the holiday season thanks to a charitable donation from a church.
Davis readies her daughter's breathing machine, a small white box connected with tubes and a mouthpiece that delivers medication to Jackergha. Her youngest child suffers from severe asthma. Davis said her doctor has told her it is worsened by the mold in their home.
The machine hums as Davis and her daughter sit for 15 minutes, in the dim glow of their television. Mold is an issue in Davis' apartment, as is infestation. While the housing authority has contracted for pest extermination, residents say the problem is extensive, and the corrective action taken is not enough to combat it.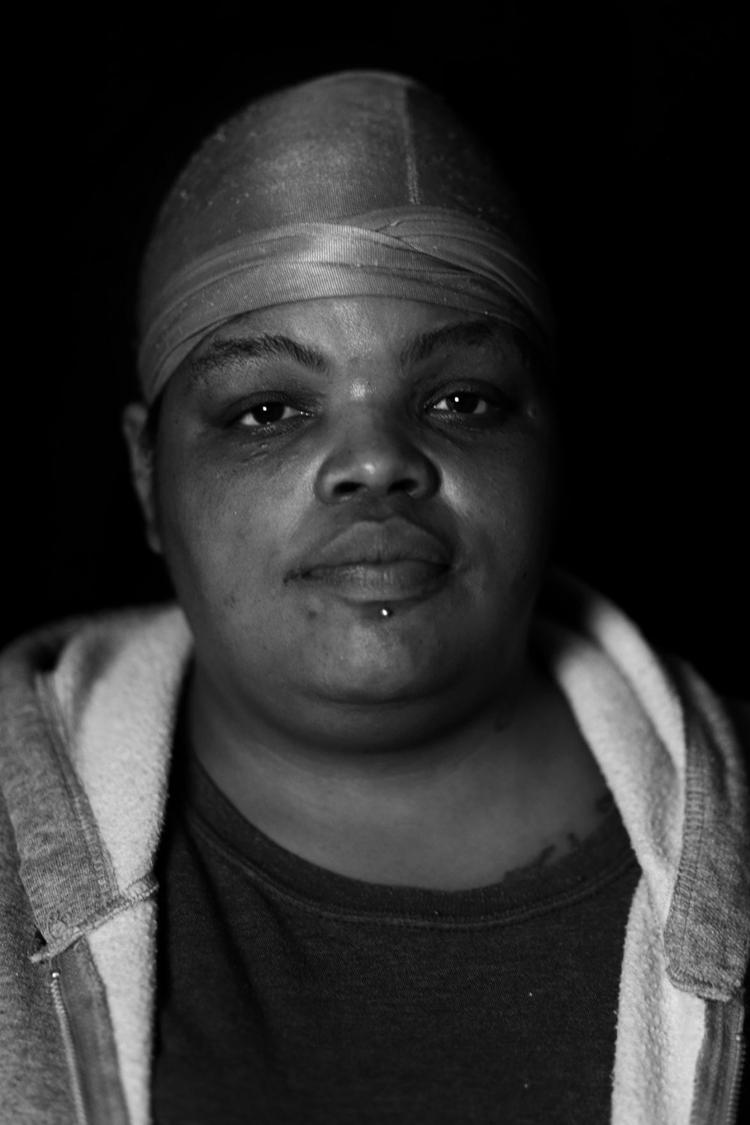 Davis, like many in housing, spends her own money to fix issues that go unanswered from housing managers. She said that when she complains of mold or other issues, a maintenance worker sometimes responds, but they only fix surface-level problems and it's never enough. When she asks for mouse traps, Davis said residents are only given a few at a time, so she spends what little money she has on pest control.
Davis said she keeps the dishes clean and the floor swept, but the mice and roaches are nonstop. It's so bad, she said, that she keeps much of the food she buys monthly for her family at her mom's apartment across town because she has a clean place and a deep freezer.
Even unopened boxed foods can end up infested, she said. "That's just like going to a restaurant and you see some bug on your food, you're not going to eat that," she said. "You want a replacement or you want your money back. But I can't do that because I only get food once a month.
"So they've got to understand where people are coming from."
Asked what HUD has done to improve her living conditions during the past year, Davis summed up her answer in one word: "Nothing."
HUD responds, but just barely
One year after taking possession of the housing authority headquartered in Cairo, HUD — an agency with a $50 billion budget and 8,000 employees, a handful of them now assigned to Alexander County — has yet to provide a path forward for public housing in Alexander County.
HUD officials in Cairo and Chicago, where a regional office is located, declined an interview for this story. They did agree to respond in writing to questions provided by the newspaper. But the agency's answers, provided via return email on Feb. 10, shed very little light on what HUD has done in the past year to remedy the situation. The agency also did not outline a path forward.
"HUD is beginning the process of identifying long-term options for repositioning the housing authority," wrote Jereon M. Brown, HUD's general deputy assistant secretary, Office of Public Affairs. That was in response to a question about why people continue to live in inhumane housing conditions despite the millions of federal dollars allocated to the ACHA in recent years, and when they can expect this to change.
Brown said the planning process will occur in close coordination with residents, including those named to a Resident Advisory Board, and local elected officials.
Cairo Councilwoman and Mayor Pro Tem Connie Williams said that from the outside looking in, it's difficult to tell whether HUD has done much of anything substantive during the past year. The locks were changed, and a new contract was signed for infestation control, though the bugs still come around, most likely because the infestation is beyond controllable at this point.
That's simply not enough, Williams said.
The retired school administrator said she's growing weary of the excuses she's hearing from HUD. The agency employees who have been assigned to Cairo are good people who want to help, but who seem to have been put in an impossible situation, Williams said. While demolition and new construction — as many in Cairo hold out hope for — would take time, Williams said at the least some of the vacant units in Elmwood and McBride should be renovated to immediately improve living conditions for people while that happens.
"That would help instead of, what, here we are almost a year into this thing, and there's no movement other than putting new locks on doors," Williams said. "That's what's frustrating for me as a city council person. There's just no movement at all."
Others have suggested that units could be opened up in other developments managed by the ACHA. HUD has said, and allegations within the lawsuit claim, that the former ACHA managers kept other predominately white developments in adequate condition while the complexes housing almost exclusively black families fell into disrepair. The lawsuit further alleges that the ACHA deemed its riverfront developments as housing for older adults and people with disabilities, but without proper HUD approval to do so.
The time for action is now, Williams said.
"I'm tired of hearing, 'We don't have money' because there's money," she said. "There's money for every other project and every other housing authority. I just think instead of them sitting around with the same ole, same ole there could be movement."
One of the major issues facing Cairo may be that HUD's primary financing method for building new affordable housing is through public-private partnerships, and attracting a private developer would be a challenge in Cairo. High utility costs also are problematic. However, Brown did not provide any insight into what efforts had been made to do so over the past year, or where such efforts may stand if they had.
The newspaper also asked HUD about what agency officials had discovered during their year in Cairo about the ACHA's financial condition. Brown responded that due to an absence of audited financial statements for at least two fiscal years, it is difficult to provide a complete picture of the housing authority's financial condition.
He said that in October 2016, the housing authority contracted with a fee accountant to assume the duties of the financial department. "Since then, HUD determined the current budget was unsustainable and has accelerated efforts to reduce costs," Brown wrote. He provided no further explanation of what that means for the residents who need immediate improvements to their living conditions.
HUD shares in the blame
HUD is not innocent in all of this," Williams added. "HUD does have a lot of responsibility for the way these buildings have gotten."
In a 2010 HUD review, federal officials, in explaining the reason for the review, stated it was to address "improper payments and other high-risk elements." In 2013, the agency review noted "significant misuse of funds" and alleged the ACHA was noncompliant with multiple federal and state housing laws, as well as labor laws.
For years, the record reflects that HUD officials in Chicago, about 370 miles away from Cairo, charged with oversight of Illinois housing authorities, did little more than write strongly worded letters to the ACHA asking that they clean up their act. Those letters apparently were ignored by Wilson and others without any major consequences to them.
Asked why it took so long to do something, the Feb. 10 response from Brown stated, "Placing a housing authority into receivership is HUD's last course of action when all other efforts to bring recovery have been exhausted." In the news release from the agency on the day it officially took over, Feb. 22, 2016, HUD cited a "years-long pattern of financial and operational mismanagement, poor housing conditions and alleged civil rights violations against the households the housing authority was responsible for assisting."
That day, the ACHA became the 19th housing authority to be taken over by the federal government in the past 30 years of the more than 3,000 housing authorities of varying sizes that operate across the United States. It joined four others that were under current control of HUD, in East St. Louis; Lafayette, Louisiana; Wellston, Missouri and Gary, Indiana. Three of these housing authorities — those in East St. Louis, Wellston and Cairo — are within three hours of each other.
The best of times, the worst of times
Poverty is deeply rooted in Cairo and Alexander County. More than 30 percent of Alexander County residents live in poverty, and about 50 percent of children.
At the public school that serves Cairo, 99 percent of students are considered low income, as classified by belonging to families receiving public aid, or children who are living in substitute care or are eligible for free or reduced lunch prices at school.
In Alexander County, roughly a third of children are considered food insecure, meaning they do not have adequate access to food and do not always know from where their next meal is coming.
But in this tale of two cities, the former managers of the ACHA appear to have lived it up on the public dime — on money that was meant to be used for upkeep of public housing and on programs for residents.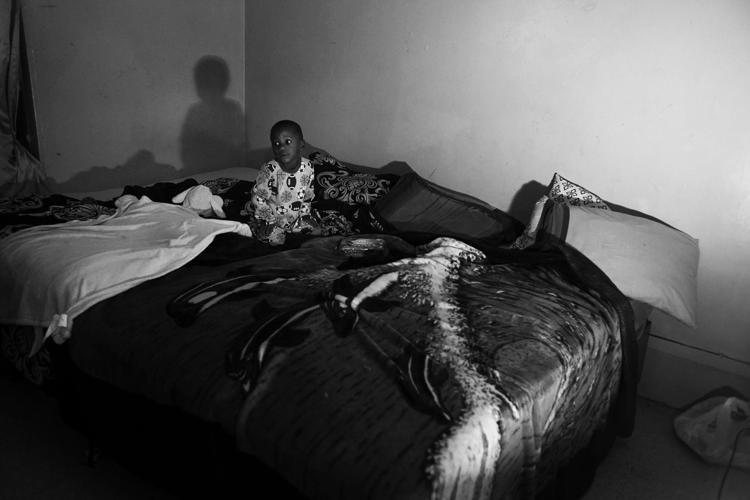 They stayed at nice hotels in destination cities while "roaches are dancing on our head in our sleep," as Simelton put it while describing her nightly ritual of spraying Raid around the bed she shares with her young grandchildren when they spend the night.
Hundreds of thousands of dollars are alleged to have been misspent by Wilson and others on junkets to destination cities in the name of training, on fine dining, Christmas gifts and bonuses and highly questionable contracts and consulting fees and sweetheart retirement deals.
The year before Wilson retired, records indicate he took at least eight trips that were funded with taxpayer dollars. Between Feb. 14, 2012 and March 20, 2013, the month he retired, Wilson, and other employees, traveled to Las Vegas three times and to Seattle, San Francisco, San Diego, the District of Columbia, and Clearwater Beach, Florida. Wilson received "travel vouchers" for just shy of $15,000 for these trips, and other expenses, such as lodging and dining, appear to have been paid for separately on the authority's credit card.
Other regional housing authority directors The Southern spoke with on background indicated they attend one or two trainings a year, and sometimes skip annual trainings and opt for online or teleconference sessions if budgets are tight to keep abreast of program or policy changes.
The training junkets were just the tip of the iceberg as it relates to allegations of misspent federal funds that were intended to be spent on maintenance and upkeep at Elmwood and McBride, and the ACHA's other complexes.
U.S. Rep. Mike Bost, R-Murphysboro, whose 12th Congressional District includes Alexander County, said it his understanding that while HUD is working for solutions for housing in Cairo, investigators are looking into "past issues to figure out what went wrong, and any misdoings that might have occurred, and anything that is pending as far as where they might need to go as far as legal action is concerned."
"It is my understanding that they are continuing that (investigation), or the last word we have is that they are," Bost said.
In response to an inquiry from The Southern Illinoisan, Darrly Madden, the spokesman for HUD's Office of Inspector General, the agency's investigatory arm, said on Friday, "It is the policy of this office not to confirm or deny the existence of any investigation actions."
U.S. Sen. Dick Durbin, D-Illinois, said that he's been informed that some improvements have been made to the properties in Cairo under the direction of HUD. Durbin said that while some issues are taking much longer than expected to address, reports made to him suggest HUD is "moving in the right direction."
As for the potential for new housing in Cairo, Durbin was not optimistic. He said he intends to fight for just that, but he also does not want to provide false hope, which could be more harmful in the end. "I'm a realist and I know in a matter of days we will face a federal budget. If it is generous to federal housing, it will be a shock. I expect just the opposite.
"We're going to continue to press for that goal, for new and safe housing for the people who live there, quality housing for those who are living there. What I'm trying to do is put it in the perspective of a new president, a new budget and a fierce battle over limited funding."
"There's nothing I've heard in Washington from this administration to suggest that this will be a priority. I hope I'm wrong."
Though, much of the mismanagement at the ACHA, and lack of substantive oversight by HUD, occurred under the administration of former President Barack Obama. The Illinois Democrat made a campaign stop in Cairo while running for the U.S. Senate in 2004. Asked why more wasn't done while Obama remained in office, Durbin said, "First, we faced … awful mismanagement and maybe even worse. That had to be removed before we could start turning the corner. That's when HUD stepped in and brought in outside management. … It was a terrible state of affairs for the people who were living there and some of the management practices were indefensible."
Durbin said it is too soon to throw in the towel on hopes for new housing in Cairo, and suggested the best course of action would be to wait for the confirmation of a new HUD secretary and a federal budget. But he cautioned, "I want to be realistic."
"Elections make a difference and the election of Donald Trump, the appointment of his new Office of Management and Budget (director), tells me that I would be foolish to create an unrealistic scenario."
As for Bost, he said that regardless of whether anyone is ever ultimately charged with a crime, the past managers, in his view, engaged in highly unethical and woefully neglectful stewardship of the public housing they were entrusted to oversee.
"These were (alleged) crimes not only committed against the taxpayers, but they are crimes that were committed against these people who needed those services provided, and instead they were being abused," Bost said. "So yes, I hope they would pursue legal action and bring everyone to justice who was involved."
State Rep. Dale Fowler, R-Harrisburg, whose district includes Alexander County, said that upon his election this past November, he has made helping Cairo grow economic opportunities one of the top priorities for his first term. The newspaper reached out to Fowler's office for an interview on this story, and the freshman senator asked for an opportunity to tour the complexes first. Fowler said he wanted to see the problem up close, and on a recent Monday afternoon, was welcomed into several homes to look around and talk with residents about the problems they are experiencing.
Walking away, Fowler said it is what he expected from having followed the newspaper's coverage of the situation. But he said seeing it up close also gave him a new perspective for the immediate need for corrective action.
"A trip like this validates the concerns we have," Fowler said. "This is not to be tolerated."
Gov. Bruce Rauner's office also weighed in.
"What's happened in the public housing development in Alexander County is horrific and why people can lose trust in government," Catherine Kelly, the governor's spokeswoman, said in a statement. "While this is now a federal issue, the Illinois Housing Development Authority continues to stay in touch with the federal government to offer what assistance we can."
Residents complain of health problems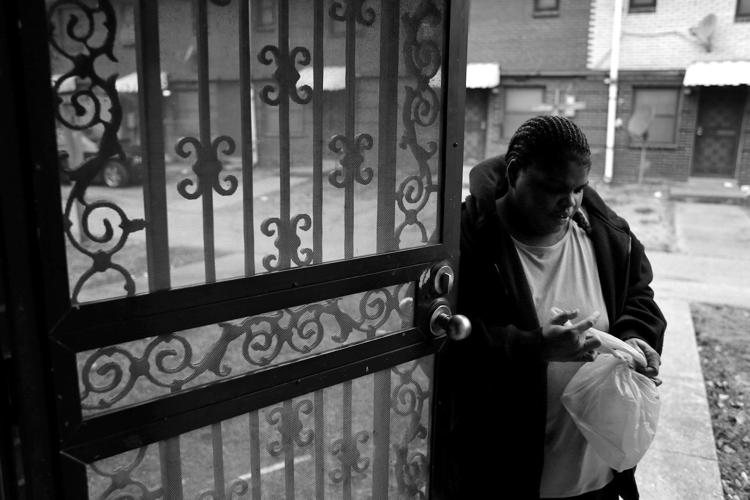 Jackyln Davis recalled a few years ago taking her daughter, Jackergha, to Community Health and Emergency Services Inc., commonly called CHESI, in Cairo after her daughter experienced an extreme allergic reaction to something in her home. The young girl had a rash and her face was swollen when Davis took her to see Dr. Kirk Wong.
Davis remembered being asked what her living conditions were like and she said there was mold all over her bathroom and no matter what she did she couldn't get rid of it. Davis said when she was asked where she lived, she said public housing in Cairo — then it all made sense to the doctors.
She was told her daughter wasn't the first public housing resident they had seen with the same symptoms.
In an interview with The Southern, Wong said that while he could not speak about any particular clients, he could confirm that his office has had patients who live in Elmwood and McBride complain of breathing problems. He stopped short of drawing a direct correlation to mold in public housing units and any specific health complaints from patients, saying that would take extensive testing to confirm conclusively.
But Wong said mold can cause serious health problems.
While most experience mild symptoms such as sneezing, coughing and watery eyes, some people can experience more serious reactions, particularly for people who already have underlying breathing problems.
"Mold is going to worsen any kind of asthma conditions causing more serious lung problems," he said.
In the lawsuit, seven of the plaintiffs allege that their housing conditions caused their children to develop asthma and/or have exacerbated their existing asthma conditions. Those who say their children suffer breathing problems because of the ACHA and HUD's neglect are Kimberly McAllister, Deniesha Childress, LaTonya Lee, Beverly Davis, Shenunith Ellis, Jacqueline Vaughn and Shawyna Williams.
Some have left; many hang on
In an area often referred to as Egypt, or Little Egypt, people seek freedom from the chains of poverty, historical racism, government corruption, unfair portrayals and negative attitudes regarding their community from within and out.
But they do not want to let go of Cairo.
People still live here. And they want to live here.
They have a message for the leadership of the state and country: We could use a little help down here in Cairo.
The mismanagement of former ACHA directors, and the dereliction of its oversight duties for years by HUD officials, also has left Cairo — one of the poorest cities in America — further devastated as it struggles for a revival in an area that holds a great deal of promise — if only it could catch a break.
Yes, the infrastructure in Cairo is crumbling and abandoned buildings line the thoroughfare into town, leaving passersby with a somber impression. And it's true that the economic and social challenges facing the town are steep.
But this is not a ghost town. A closer look also reveals pockets of prosperity and an abundance of spirit and determination among the many people who have dedicated their lives to seeing Cairo rise up once again.
Coleman said that safe public housing is vital to the future of the town. He has plans for Cairo, but he needs a breakthrough on the economic front to begin turning things around.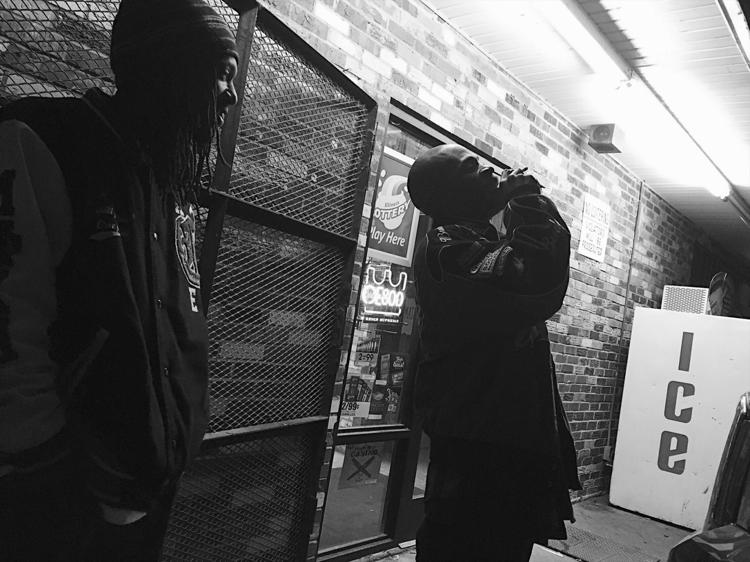 The town's grocery store, The Wonder Market, closed at the end of 2015. Limited groceries are available at two Dollar General stores, and there is a Stop & Shop grocery store about 10 minutes away in Mounds, with fresh meats, fruits and vegetables. But some residents say the food is priced higher there than at a larger discount grocery store such as Aldi's, or even Walmart or Kroger. Coleman has made attempts to secure a new grocery store. He's also engaging in discussions with other business and political leaders about potential new development on the riverfront. But thus far, those plans have not materialized.
For the town to survive, Cairo also needs people and a vibrant public school district. Much of the town's population lives in public housing. About half of the students enrolled at Cairo Unit School District 1 live in the Elmwood and McBride complexes, according to Superintendent Andrea Evers.
Therefore, Cairo needs new public housing to survive in any meaningful way, Coleman said.
Coleman said that in January, he spoke with the then-Midwest regional administrator for HUD, Antonio Riley. He said Riley assured him that HUD would not move forward with demolition plans for Elmwood and McBride without a workable solution for the future of public housing in Cairo. Riley, who served under the Obama administration, transitioned out of that position at the swearing in of Trump. 
A Senate panel has advanced Trump's nominee for HUD secretary, retired neurosurgeon Ben Carson, who ran in the Republican presidential primary, for a full Senate confirmation vote, but that has not taken place yet. Durbin said he expects that vote to come up in the next few weeks. Durbin said he has concerns about Carson's ability to run a multibillion-dollar agency.
Already, people in Cairo are getting priority placement on waiting lists for public housing or vouchers managed by other housing authorities. HUD's Brown said the agency understands that some have taken advantage of that option, though it does not track how many. But Evers has seen the effects of it in her school district. "It's definitely had an impact, a significant impact" on enrollment, she said of the housing situation.
The school's enrollment has dropped about 20 percent since 2014, by more than 100 students. Some of that is attributable to housing residents more recently taking advantage of opportunities to move, and some of it to the general decline of job opportunities in the area, Evers said. The school's count this year has dropped off by about 40 students compared to last year, she said. There are now about 430 students enrolled in the K-12 unit district.
Evers said she is really appreciative of the families living in public housing who have decided to wait for HUD to make good on its commitment to improve housing conditions, and who are dedicated to the future of the city. For some, moving may have been a good option, she said. But for many people, Cairo offers a support system that outsiders may not understand.
"We define family by love or blood, or both," she said. "The support system that you'll find in our community is I think really, really special. So individuals have stayed because they have neighbors who will help in the childcare of their children while they work in Cape Girardeau or Sikeston. That's really, really powerful that neighbors do take care of neighbors."
Evers said that if HUD were to close housing prior to the construction and occupancy of the new housing, and those residents had to move, it could result in the loss of another 200 students or so.
"When we talk about the school district being the hub and the heart of the community, when you lose potentially close to half of the students, if housing does not choose to respond in a timely manner, then how do you keep a workforce, how do you keep teachers and teaching aides, and schools open if you lose half your student body?" she asked.
She said inadequate housing does affect student learning and attendance. The chronic truancy rate — defined as students who miss 5 percent of school days without a valid excuse — is 60 percent in the Cairo district, compared to the 10 percent statewide rate. Evers said there is a correlation between unstable housing and issues that families living in poverty are forced to deal with, though she said those issues are not exclusive to children living in Elmwood and McBride. And they also are not an excuse that school administrators or teachers lean on, she said.
Though she said she knows people are anxious for change, Evers said she does think that conditions have improved with HUD taking possession of the ACHA.
Looking for the light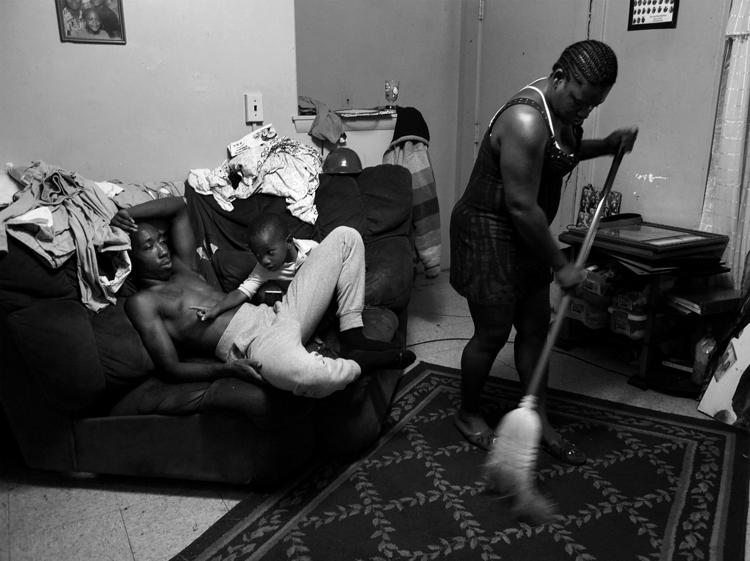 Myra Rayford sweeps out the living room of her McBride apartment as her fiance, Al Swift, plays with their son, Thailan, on the couch.
She always keeps her house clean.
Rayford goes throughout the room, moving furniture to get to those hard-to-reach places. As she slides a love seat from the wall she checks a small, white piece of sticky paper on the floor — a roach trap covered, edge-to-edge, with dead insects. And it is less than one week old.
After cleaning up, she then begins to make dinner — fried fish, and lots of it. Strung like prayer flags across her kitchen is the family's drying laundry. On the dining room table sits a bottle of roach spray.
Rayford works the fryer on her counter as her family starts to mill about. As she makes plates to serve the family of four, Thailan is slow to come get his dinner. His sister reminds him to get to his food before the bugs do.
After dinner and a bath, Rayford gets her children ready for bed. Potentially a time for chaos in any family, bedtime in housing presents its own set of struggles.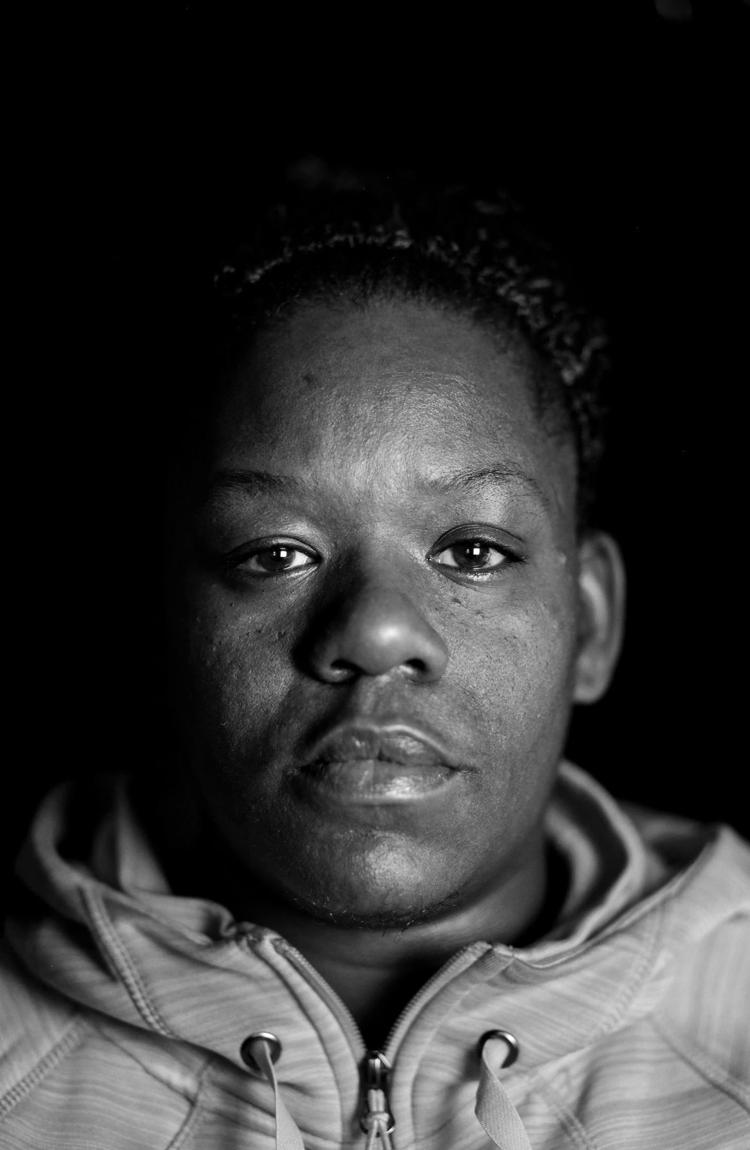 Rayford said she was often fearful of bugs biting or crawling on her children as they slept, and that mice crawling in their rooms have scared them. This is why she built an extra-large bed in her and Swift's bedroom. Made of two big beds pushed together, Myra said this makes enough room if any of her children are too scared to sleep in their own.
This was the scene in Myra's home more than a year ago, around the time The Southern published the first in its "Chaos in Cairo" investigative series about housing. With this article and documentary video, The Southern opens another chapter with its series "People still live here," which will continue into the months ahead, until HUD takes action to provide adequate housing for the people of Cairo who rely on it.
In the year since HUD took over, Rayford and her family have since moved from an apartment on the southern end of McBride to the northern side. A lot has changed for her during the past year, but much has stayed the same. She and Swift both work but still can't find a way to leave public housing.
Violence still runs amok outside, while the mice do the same on the inside.
She struggles to hang on to hope, but it gets harder every day.
"The violence, the unfit living conditions, the black mold, the roaches, the coldness," she says. "It's hard to see a light at the end of the tunnel."