What would help Southern Illinois' lower seven counties? We are seeking your feedback.
The Southern seeks reader feedback on economic conditions in deep Southern Illinois
CAIRO — The housing crisis in Cairo has generated a lot of discussion about what happened to Illinois' southernmost city. But the regional economic crisis the housing situation has thrust into the limelight — again — is not unique to Cairo, or Alexander County.
Over the next few weeks, photographer Richard Sitler and I will be traveling the lower seven counties of Illinois to explore the economic situation plaguing much of southernmost Southern Illinois. It's a timely conversation as we approach the one-year anniversary of President Donald Trump's swearing-in.
The president's campaign promises to help rural America helped catapult him to the White House. Though Illinois is a blue state, he was overwhelmingly supported over Hillary Clinton outside of Cook County. In Southern Illinois, many voters expressed that their enthusiastic support was in large part over hopes for an economic revival for rural areas and small towns.
Interestingly, one of the first major decisions of his administration affecting rural America was Housing and Urban Development's decision to relocate several hundred people from Cairo rather than build new housing in the economically destitute city. This issue brought HUD Secretary Carson to town in August. 
During an interview with the newspaper, he committed to speaking with the president and other members of the Agriculture and Rural Prosperity Task Force about the economic potential he saw in the region. Carson is among members of the task force created by executive order of the president in April; it is chaired by Agriculture Secretary Sonny Perdue. U.S. Sens. Tammy Duckworth and Dick Durbin also wrote a letter to the president, asking that he convene a federal task force on Cairo given HUD's culpability in the city's housing crisis. No word yet on whether any of those things have happened, or are going to happen.
As anyone who has lived in or passed through this region, known as southernmost Southern Illinois, understands, it is a place of great natural and architectural beauty starkly juxtaposed by extreme poverty. We hope this Tour de Seven — to borrow a phrase from the Southern Seven Health Department's annual 5K — is both enlightening and helpful, for explaining the predicaments facing many rural Illinois people living in or near the Ohio and Mississippi river valleys, and in identifying forward-looking solutions.
I also encourage readers to reach out to me with suggestions for places we should visit, or things we should know. My email is molly.parker@thesouthern.com and my phone number is 618-351-5079.
The story will focus on the counties of Alexander, Pulaski, Hardin, Pope, Johnson, Union and Massac. In the meantime, I thought I'd kick off this series, and this conversation, with some notable quotes about Cairo and Alexander County.
***
– Then-Cairo Mayor Judson Childs, as quoted in a Los Angeles Times article published on Jan. 8, 2009, titled "Road to the inauguration: For this town, it's been all upstream."
***
***
– HUD Secretary Carson, Aug. 8, 2017, speaking about Cairo's economy to public housing residents at the Cairo/Junior Senior High School gymnasium. Carson was explaining how, as a pediatric neurosurgeon, he often took on challenging cases and helped turn around children's lives when others thought there was little hope. He had been criticized previously for calling Cairo a "dying community" during a Senate hearing in Washington.
***
– Evan Webb and the Rural Route Ramblers, from the song "Dry up or Drown, from the 2016 country album by the same name.
***
– Former Gov. Jim Edgar, as quoted in The Southern Illinoisan, as he announced in the mid-1990s that Alexander County was chosen as the site for the state's first super maximum security prison, intended to reduce staff assaults. The prison later came under fire from prisoner rights' groups for its harsh conditions and was closed less than 15 years after it opened.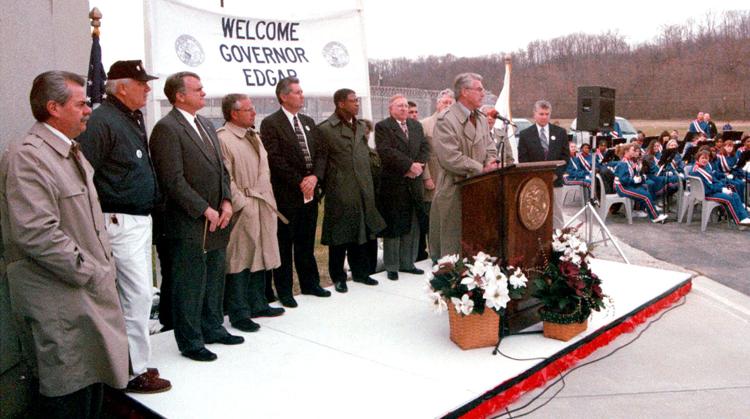 ***
– Former state Sen. Gary Forby, speaking in Tamms after Quinn proposed shutting down the "supermax" in 2012, via Illinois Statehouse News video and Capitol Fax.
***
– Evan Webb and the Rural Route Ramblers, "Dry up or Drown"
***
– Then-mayor-elect and Alexander County Housing Authority director James Wilson, as quoted in a May 1991 issue of The (Bloomington) Pantagraph. The story was titled "Cairo's optimism hits rough water" and was about the city's attempts to secure a riverboat casino license from the state, which it never did.
The story continues, "Even that, however, wouldn't solve all of Cairo's problems," including a "most immediate" problem that involved an investigation by the State Board of Elections and FBI of the election that had just named Wilson mayor, prompted by citizen complaints alleging fraudulent registrations and improprieties involving absentee ballots. That investigation did not lead to charges.
***
– Wilson, as quoted in that same article, responding to the investigation.
***
– Stace England's song "Buy My Votes" from the 2005 rock album, "Greetings from Cairo."
***
– Stace England, also from "Buy My Vote."
***
– Bill Clinton, August 1996 at a Cairo campaign rally, as quoted in The Southern Illinoisan.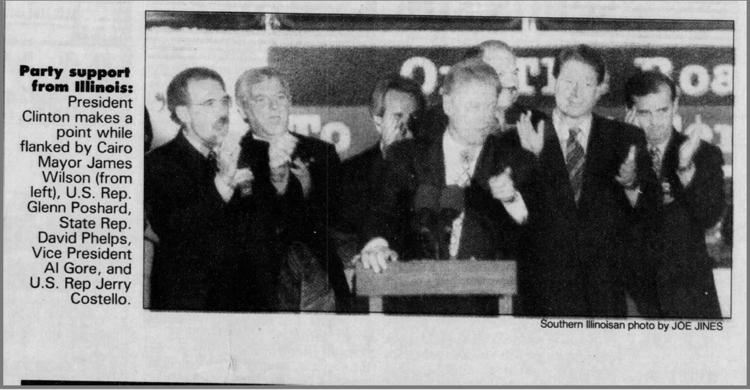 ***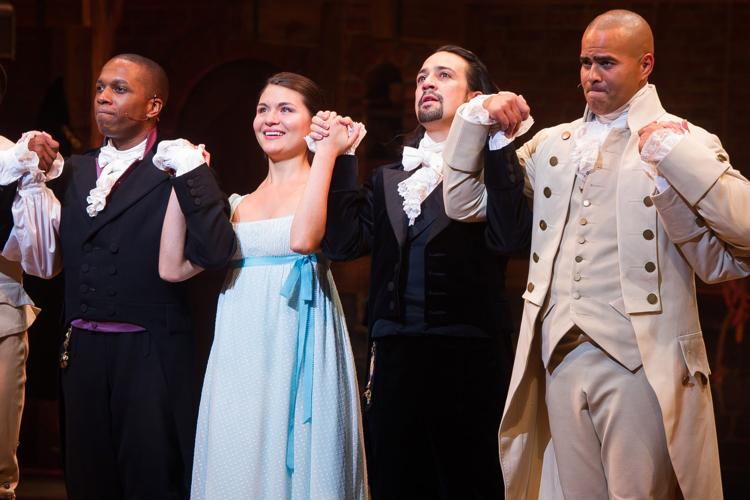 ***
***
***
– Barack Obama, during "A Conversation with Senator Barack Obama and Aspen Institute President Walter Isaacson," Saturday July 2, 2005; transcript courtesy of walkinginplace.org.
618-351-5079
On Twitter: @MollyParkerSI ​