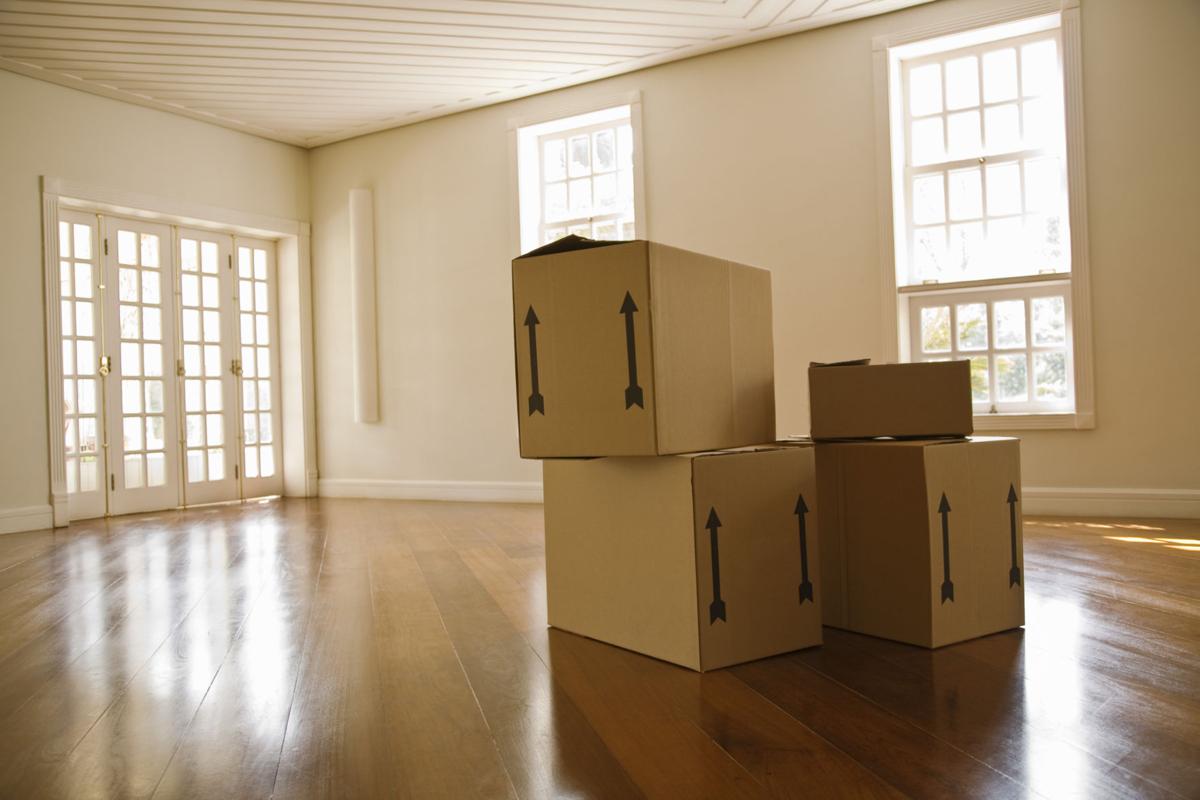 STEELEVILLE — The effects of federal and state home rehabilitation programs go well beyond immediate results. These programs promote community beautification and can put recipients on the path to financial stability affordable housing, advocates say.
Work has begun for many communities in distributing Single Family Rehabilitation funds from the Illinois Housing Development Authority. For Western Egyptian Economic Opportunity Council, the application window just closed for low-income families to apply for funding to make quality of life repairs to their home. Such repairs include work done to a home's roof, electrical systems, plumbing, siding, flooring and foundation.
Rob Schroeder, housing director for Western Egyptian, said the SFR program he helps administer can have a strong impact not just on individual families, but also on the community.
"It does bring up the quality of the homes in the community," he said.
Schroeder said these programs also can have a long-lasting impact on the homeowners financially. While it can be a financial burden to pay for necessary upgrades or repairs, he said it's worse is if homeowners find themselves unable to afford them and leave the home altogether.
"You let that roof go bad and that water gets in the house and starts affecting the walls, the flooring, the wiring and the ceiling and pretty soon that house that was worth quite a bit of money for a low-income person now isn't worth very much at all," Schroeder said. He said this equity can be incredibly important to a person's financial stability later in life.
James Wanstreet, area director of U.S. Department of Agriculture Rural Development, said his office also has a focus on community value as well as quality of life. While different than the IDHA grants, Wanstreet said the low-interest loans given by USDA also make pathways for low-income families to purchase homes or make much-needed repairs to homes they already own.
The need for these types of grants, specifically the federally-issued Community Development Block Grant, which are lump sums given to states to administer, have outgrown financial means. Schroeder said Western Egyptian, which serves Jackson, Perry, Randolph and Monroe counties, will be able to serve approximately seven households this grant cycle, with priority being given to the elderly and disabled. He said there are roughly 100 people on the waiting list. In fact, he said the application window, which closed May 26, was simply to have a name be put on this waiting list.
There is an upshot, though, to this year's funding cycle, Schroeder said.
"Funding has gratefully increased just recently," he said. However this was followed by a quick downside, he said. He said overall funding is down "considerably," in the last five years. He said it could be as much as 50 percent.
David Young, director of training and technical assistance for Housing Action Illinois, doesn't doubt this estimate one bit. He said, like many things in the state, the budget impasse has taken its toll on these types of support programs. He cited a particular example from early on in the budget fight. He said in late 2015 and early 2016, because of the budget problems in Springfield, the IDHA did not have the authority to move forward with some funding programs.
"So that really impacted the work that organizations do especially in central and Southern Illinois where often times it is IDHA, USDA and other federal programs that are really the only resources that are available to meet the need," Young said. Beyond the ongoing budget woes at the state level, Young said there is a new threat to these programs.
The proposed budget coming from the White House for fiscal year 2018 would eliminate entitlement funding for programs including the CDBG as well as the Low Income Energy Assistance Program, which helps low-income families afford their utility bills. Young said there have been cuts to these programs in the past, but to cut all funding is unprecedented. While Congress would still need to pass the budget into law, the tone set in the proposal is grave.
"To have it completely eliminated would be a real tragedy," he said.
The potential elimination of these funds goes beyond even single-family homes, Young said, as the funds cut in the potential FY18 budget could also affect state programs that assist landlords in developing low-income rental properties, which has particular bearing on the housing crisis in Cairo, where The Department of Housing and Urban Development recently announced nearly 200 families would need to move from their housing developments because of substandard living conditions.
"If you have all of those folks that leave your community, how do you make that up and how do you then provide services for those that are still in that community," Young said.
The cuts at the federal level come from the mindset of states doing more for themselves, an idea President Donald Trump espoused many times on the campaign trail and since his inauguration. However, this would work better in states that have full budgets in place. Young said this is beyond the point, though.
"It's important to emphasize that we need not only a solution at the state level but also at the federal level," he said, explaining that funding streams from both work hand in hand.
"Neither the state or the federal government can relinquish its duties in its contract with its citizens," he said.
618-351-5823
On Twitter: @ismithreports