OLMSTED — It's been a long time coming, but it looks like the Olmsted Locks and Dam will finally be getting its ribbon cutting — an event 30 years in the making.
After resetting expectations for the project, Army Corps of Engineers officials said Wednesday that a ribbon-cutting ceremony for the navigation system on the Ohio River was scheduled for sometime in August while the project is actually slated to be partially operational in October.
The project began in 1988, when it was decided that the aging locks and dam system was in dire need of updating — the facility was built in 1929. The project was authorized by Congress with a price tag of $775 million and a completion date of 2013. However, as years wore on and the project became more complicated, this ballooned to a projected cost of more than $3 billion and a projected completion date of between 2022 and 2026.
OLMSTED – When it comes to the near 30-year history of the Olmsted Locks and Dam project, frustration has been met with pride, growing costs c…
In a previous report by the Southern Illinoisan in 2016, Congressman John Shimkus, R-Collinsville, described the project as a "money pit."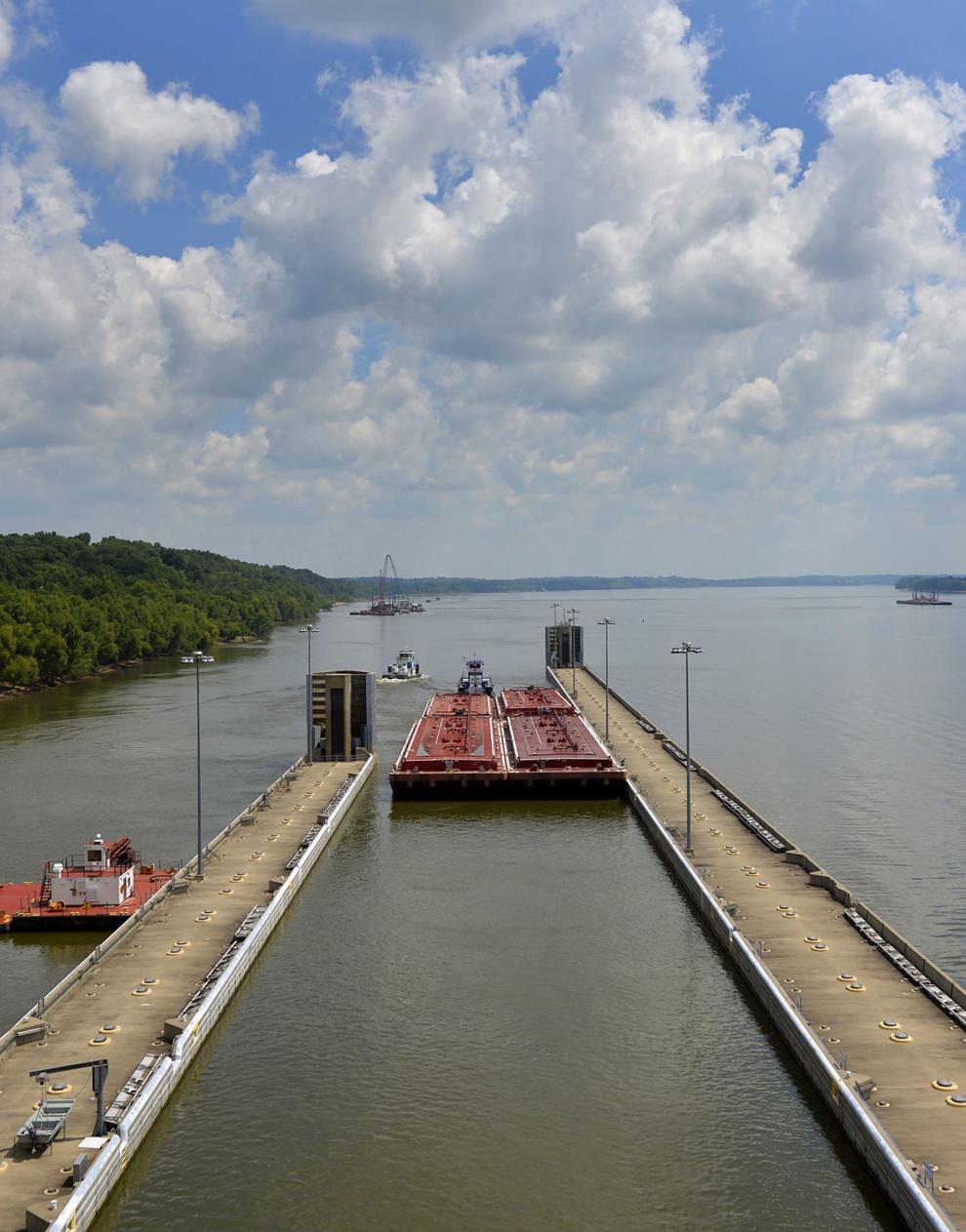 Mick Awbrey, the Army Corps deputy chief for the Olmsted Division, said the decision was made in the late 1990s to use an innovative method of constructing the dam. They decided to build "in-the-wet," a process that involved constructing massive concrete building components and lowering them into place in the Ohio River. This was done as opposed to the traditional cofferdam method that created a dry space in the river in which to build.
Waylon Humphrey, deputy chief of operations with the Corps' Louisville District, said the cofferdam system would have created dangerous water levels for barge traffic along the busy waterway, so the in-the-wet method was preferred.
This innovative method is part of what boosted the price. Awbrey said during a news conference Wednesday that as the dam contract was awarded earlier in the last decade, it was realized that the funding stream "wasn't appropriate." He said Congress had approved a 50-50 split for the private-public partnership. However, they eventually settled on a larger federal contribution.
During a media tour, Army Col. Antoinette Gant announced that the project was "under budget and ahead of schedule."
It was later clarified that this was according to the reassessed plan that put the project at total completion in 2026 and at a total cost of $3.1 billion. Awbrey explained that the project will go online in October of this year and will be completely operational by 2022, and coming in under budget by $325 million.
Politics and funding aside, Corps reps said the development of the Olmsted project, while at a time filled with headaches and stumbling blocks, has been filled with innovation and is itself a wonder of modern construction. According to Kevin McLaughlin, a senior project director for Olmsted contractor AECOM, at its peak, the project employed about 675 local, union craftsman.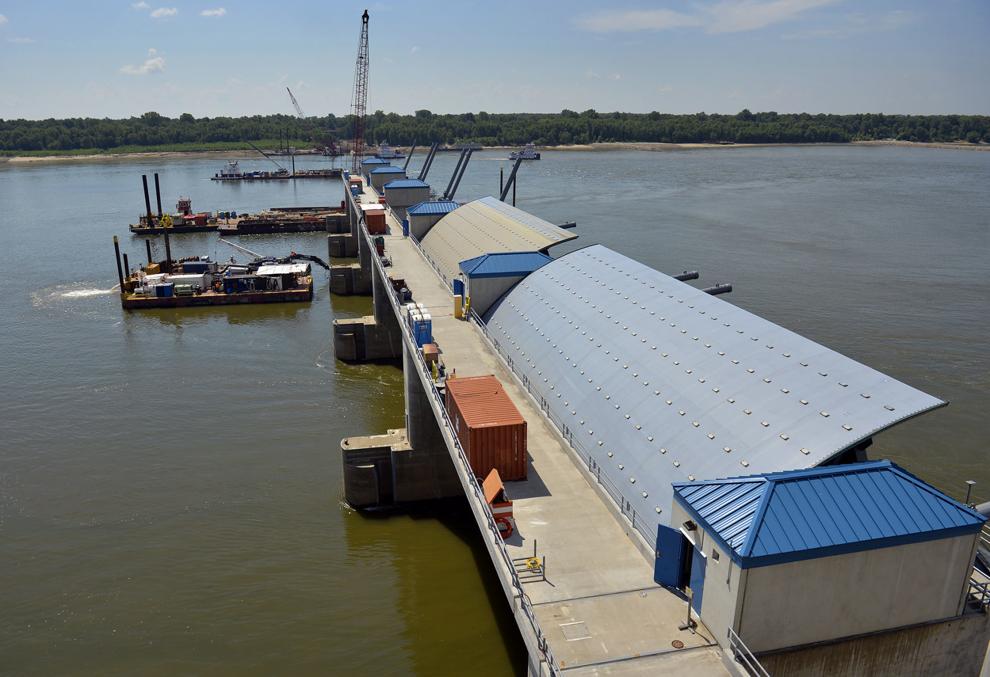 "This is everything and more that we could hope for," said John Kelly, a representative for the Olmsted Project Public Affairs.
Awbrey pointed to the in-the-wet construction process. The building shells had to be placed within a quarter of an inch of their target 30 feet under the murky Ohio River — no small feat when the pieces each weigh between 400 and 500 tons. He said on top of this, they cost $7 million, and each one took six to eight months to build. One crack, and they had to start over.
This never happened, Awbrey said.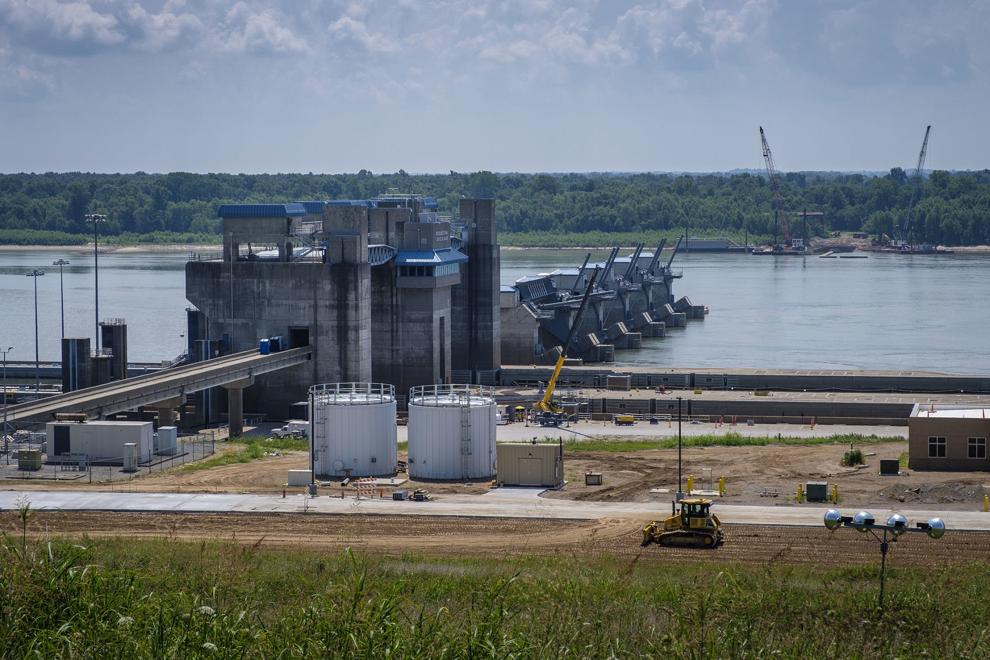 "Everything was an unknown," Awbrey said. To place these shells they had to invent a combination GPS and sonar system that told crane operators where to set the pieces down.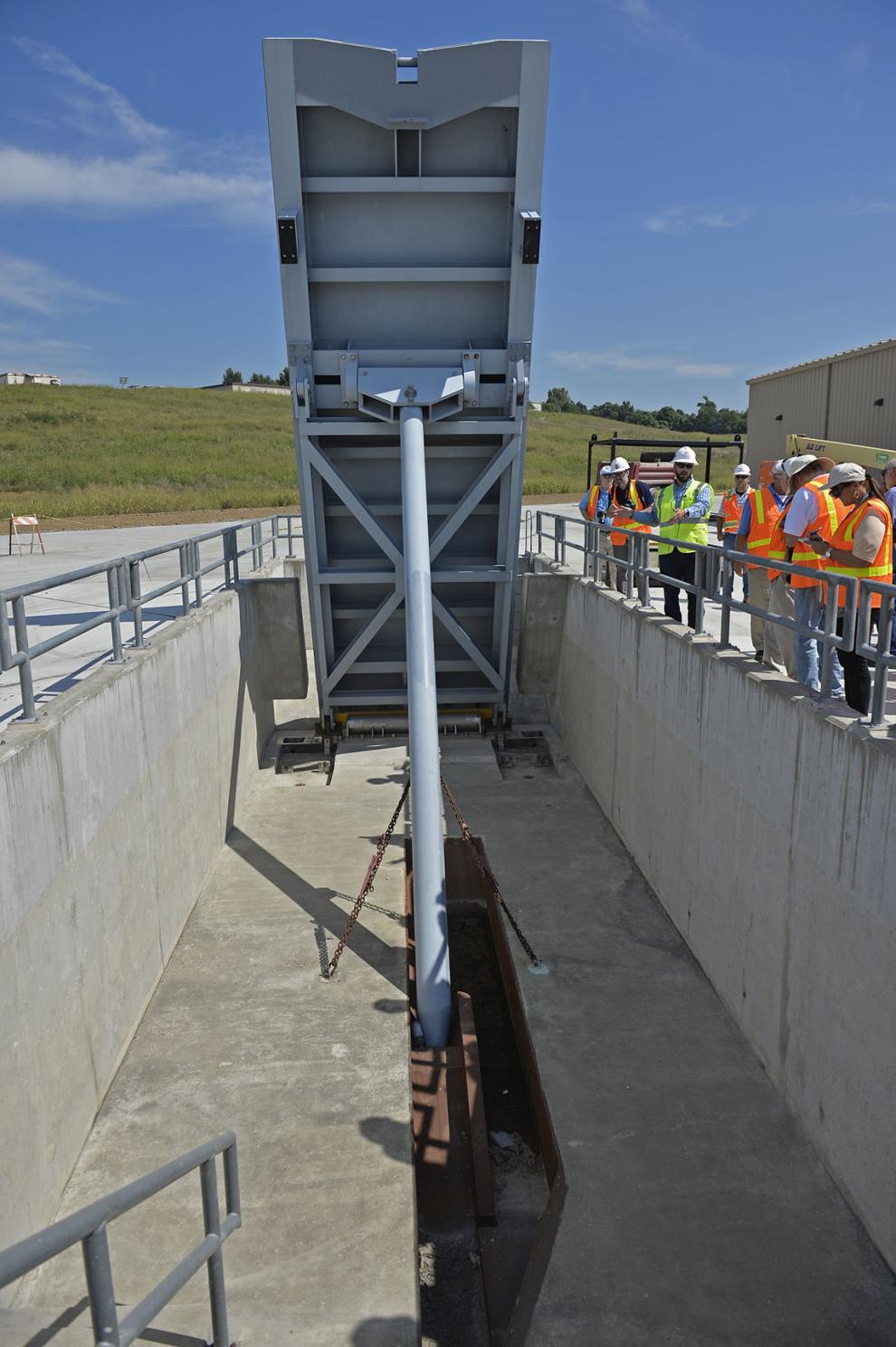 On the technical side, the locks and dam consist of a network of channels for barge traffic to move through, dependent on river levels. The dam is built from 140 wickets, or movable pieces of steel that can be raised and lowered to dam up the river or release water.
Humphrey, pointing to a wicket test station, said in perfect conditions it would take 10 minutes to raise one wicket and about 24 hours to complete the dam. During the media tour of the facility, Humphrey said they were conducting a 25 percent test of the wickets, raising 35 of them over about five days.
Also scheduled for this year is demo nearby lock and dam 53 later this year.
618-351-5823
On Twitter: @ismithreports