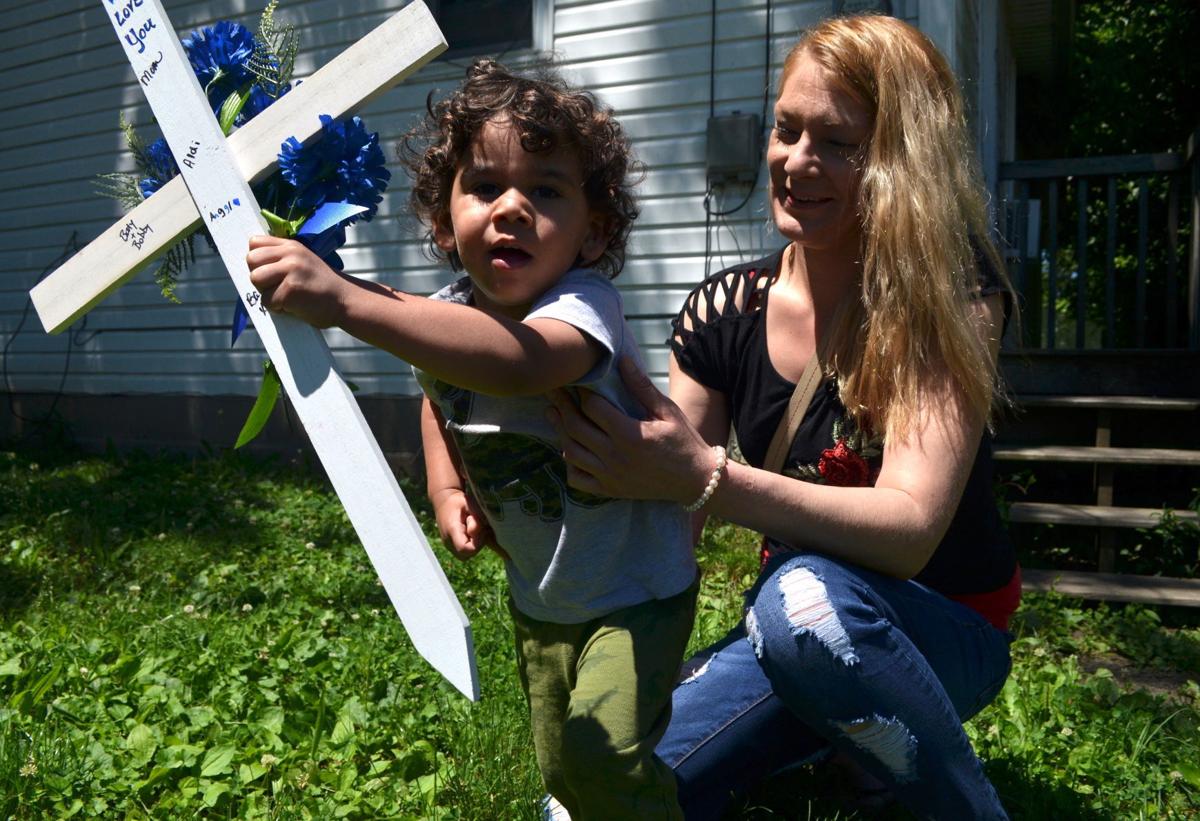 CARBONDALE — For Apryl Philippe, grief is like an ocean.
"It's these long, huge waves," she said. "You could be in the best mood and then one memory can throw you completely over, and you're just trying to fight to survive it."
It has been 10 months since her 5-year-old son, Amar, was struck by a car and killed as he crossed Wall Street in Carbondale near Attucks Park.
The boy was in the care of his father, Theo Gilmore, who picked him up the day before and was due to drop him off that evening, Aug. 13.
Philippe saw police lights on Wall Street as she drove to her home on Carbondale's northeast side that night, but thought nothing of it.
"Amar is gone," his father said.
"What do you mean he's gone?"
She rushed to the scene, but his body was already gone.
Then, she heard the story. Amar was being supervised by his father's girlfriend and her mother. They were on the other side of the street and motioned for him to cross. Gary Starks' car came out of nowhere.
He was traveling about 60 mph in a 30 mph posted zone, according to Jackson County State's Attorney Mike Carr, whose office prosecuted Starks for reckless homicide.
He was sentenced on Friday to 30 months in the Illinois Department of Corrections.
Philippe wishes it were longer. But she forgives Starks, who has approached the father of her youngest son, Xaiden, to apologize for the accident.
"He's not the only one who was responsible," she said. She questions the people who were watching Amar, the boy's father, and herself, as well.
Still, Philippe said, Starks' sentencing is one of several recent bits of closure.
Last week, her son's headstone was installed at Oakdale Cemetery, and she visited the grave site for the first time since his burial.
"I've been kind of waiting on it," she said. "After the funeral, I just couldn't go to an empty spot. I couldn't see just ground."
You have free articles remaining.
Now, she goes almost every day, when she gets off her overnight job in a group home, caring for adults with mental disabilities.
She has also found peace and comfort in Amar's legacy, which continues to grow.
It was delivered to the Carbondale City Council about two weeks later, bearing about 200 signatures.
"I was very thankful and happy that people in the community took this on their own and saw it for the bigger picture," Philippe said. "Not only was Gary speeding, but my son was crossing a road with no real crosswalk or lights."
On Tuesday, the Carbondale City Council is expected to approve $42,331.08 in safety upgrades for the street, in the corridor where children are often present, between Attucks Park and Thomas School.
The city will narrow the street's lanes, add bike lanes on each side, and add pedestrian-triggered light-up signage to five crosswalks in the area. The council will also consider installing a stop sign and reducing the posted speed limit to 25 mph in the area.
To Philippe, the changes are proof that her son was here for a purpose.
"As a mother I'm always going to ask God why, and I may never understand my son's purpose. But I always felt like he was here to save souls," she said. "This incident and the end of his life — that created a change in this community that could save other kids."
That doesn't take away the grief.
The blunt, fateful phone call still replays in her mind uncontrollably, as does a memory of grabbing Amar's hand tightly while an SUV passed them in a parking lot.
Her 2-year-old son, Xaiden, still struggles to sleep in the room he once shared with his brother "Mar."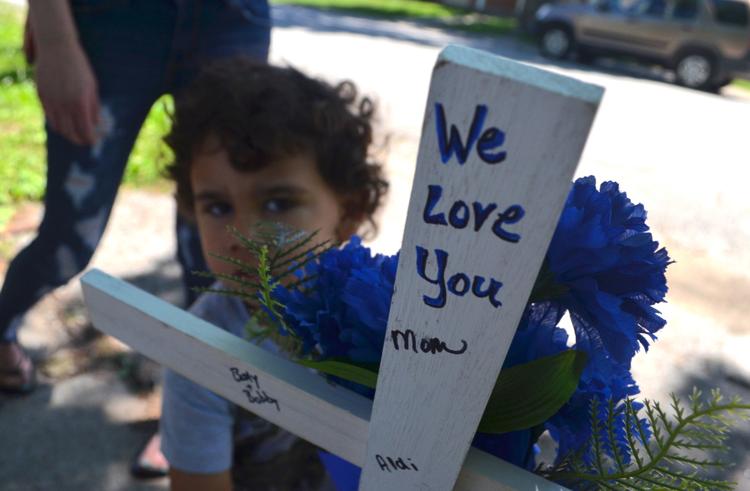 "I had to completely rearrange his room and move him, for him to sleep," Philippe said. " He still has days he'll take all of Amar's pictures out and mess with all his stuff. I would have never ever imagined a 2-year-old could grieve like that."
For support, she leans on her mother and a new friend, Jennifer Bryant, who lost her daughter Americus in a traffic crash in Ava in 2017.
"She's going on three years in this," Philippe said. "She was the first person who told me honestly that it would never go away."
Since her son's death, Philippe has thought frequently about life after death
"I've studied so many religions on this journey and I kept getting the same answer every time: Our soul lives on," she said. "I try to tell myself to be glad that I was given those five years with him, and what he's shown me, because he was one of the most loving souls that I have met in my life."
In December, Philippe finished her associate degree at John A. Logan College. She had planned to transfer to Southern Illinois University Carbondale to get a degree in social work that would open up promotion opportunities at her job.
She still wants to do social work, but now she hopes to specialize in grief counseling for other bereaved parents, she said.
"When I go to a counselor they'll show sympathy, but if they didn't lose a child then they will never understand all the grief that I go through," she said. "But when you meet other mothers you almost instantly bond with them. It's a bond of unbearable pain."