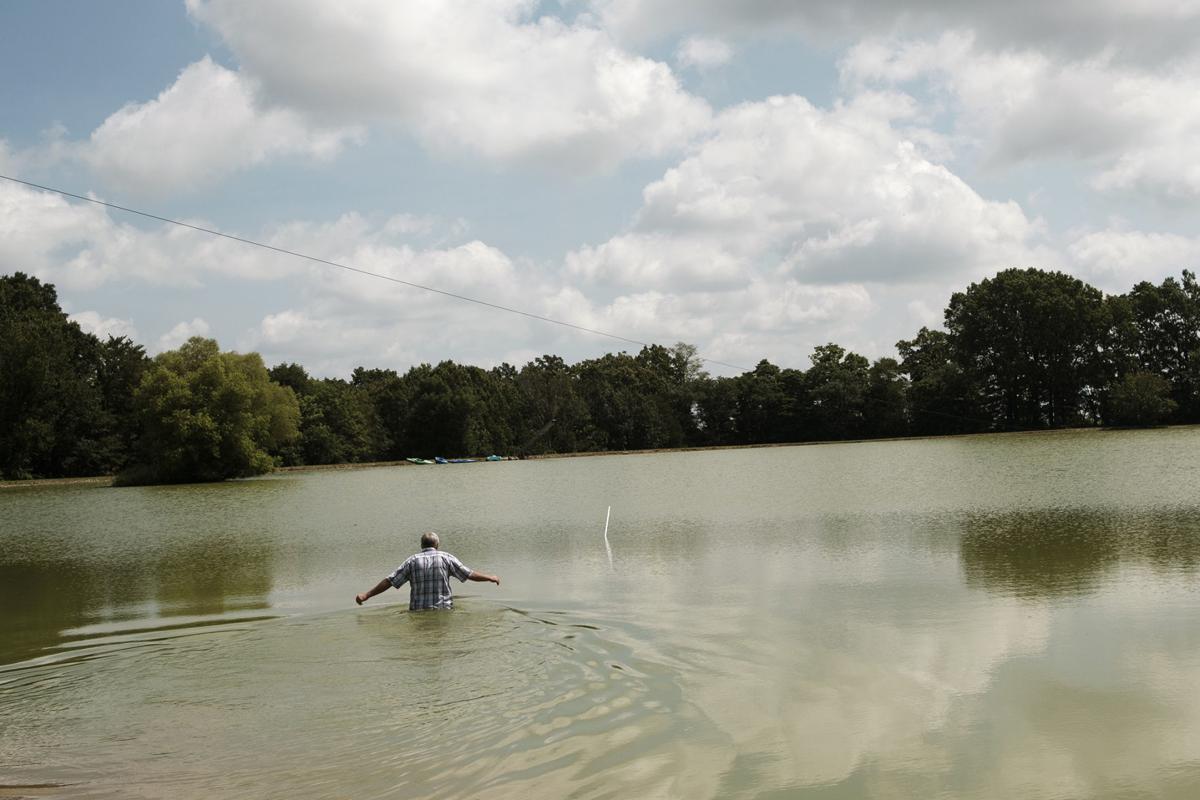 AVA — Pastor Don Caraway went in first.
The pond water was warm and inviting as Caraway waded in up to his belly. He called over 16-year-old AJay Harvey, who walked in wearing the clothes he came in.
On the bank were about 50 congregants watching. Their prayerful words "who shall wear the starry crown" echoed over the water as they sang. Caraway asked Harvey if he was ready for his new life.
The water crashed and churned as Harvey went down and came back up, shaking the wet off him as Caraway announced his first step on a new path.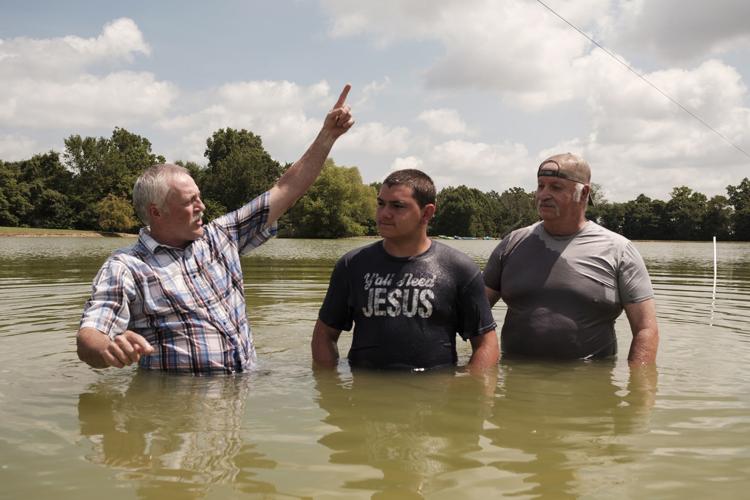 Harvey's T-shirt, reading "Ya'll need Jesus," clung to him as he hugged family and friends.
Baptism is mandated in the Bible for those joining the Christian faith. Matthew 28:19-20 is where Jesus gives his instructions to his disciples.
"Go therefore and make disciples of all the nations, baptizing them in the name of the Father and of the Son and of the Holy Spirit," the book says.
The tradition of immersion has its roots in the early days of the church. Jesus is baptized this way by John the Baptist early in the Gospels, but these types of public proclamations of faith also resonate as something distinctly American, with outdoor baptisms popping up in U.S. folklore.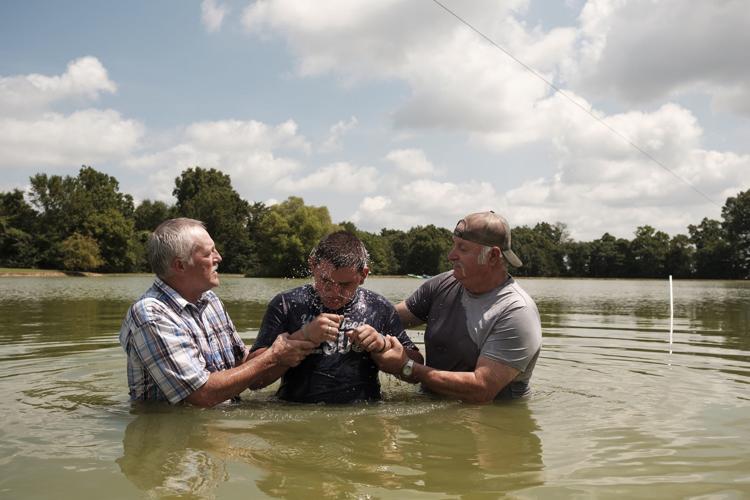 You have free articles remaining.
Caraway preaches at Camp Creek Baptist Church in Murphysboro. He said there is no baptismal in the centuries-old church, so when the need arises for a baptism, he has had to improvise. Sometimes this means going to other churches. Other times it's going out in public, much like his religious forefathers. Baptisms have brought him and his congregation out to the Lake Kinkaid Spillway more than once.
He said he was concerned that the crowd at the lake might cause problems. But instead of being rowdy and playing loud music, people were respectful and watched, he said.
That was meaningful for him.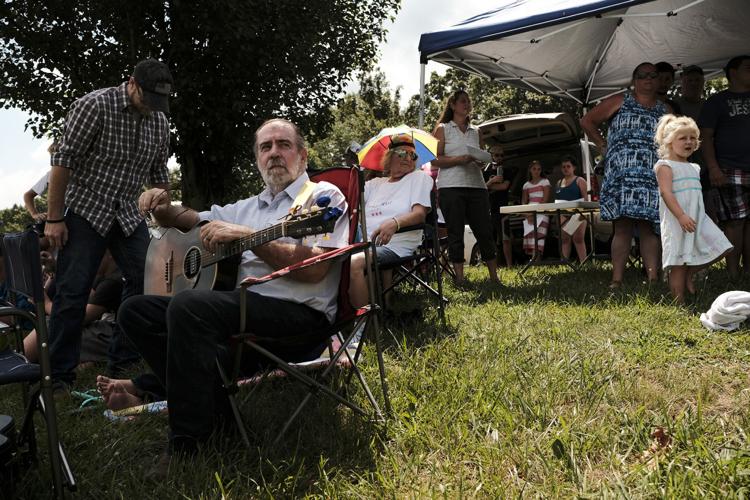 "It's like giving witness to the world," he said of performing baptisms in public.
This past Sunday, Caraway brought his church to the banks of a private pond for the ceremony and a church picnic.
Harvey, who lives in Cutler, said Camp Creek was the first church he had ever gone to, but because of family problems he had not been for nearly five years. He was able to return about a year ago, and got to hear Caraway preach.
"That's when I felt God reaching me through him," Harvey said.
In the Baptist tradition, congregants wait to be baptized until they are old enough to decide to participate on their own. Christians believe baptism is a sacrament that brings the spirit of God into their bodies.
After initiating Harvey, Caraway said the act of baptizing someone is wonderful, but it's not as moving as someone telling him they are ready for the rite.
In Caraway's mind, that is the moment of transformation. The act is important, but is more symbolic.
"This is more of a show of what has already happened," he said.
618-351-5823
On Twitter: @ismithreports