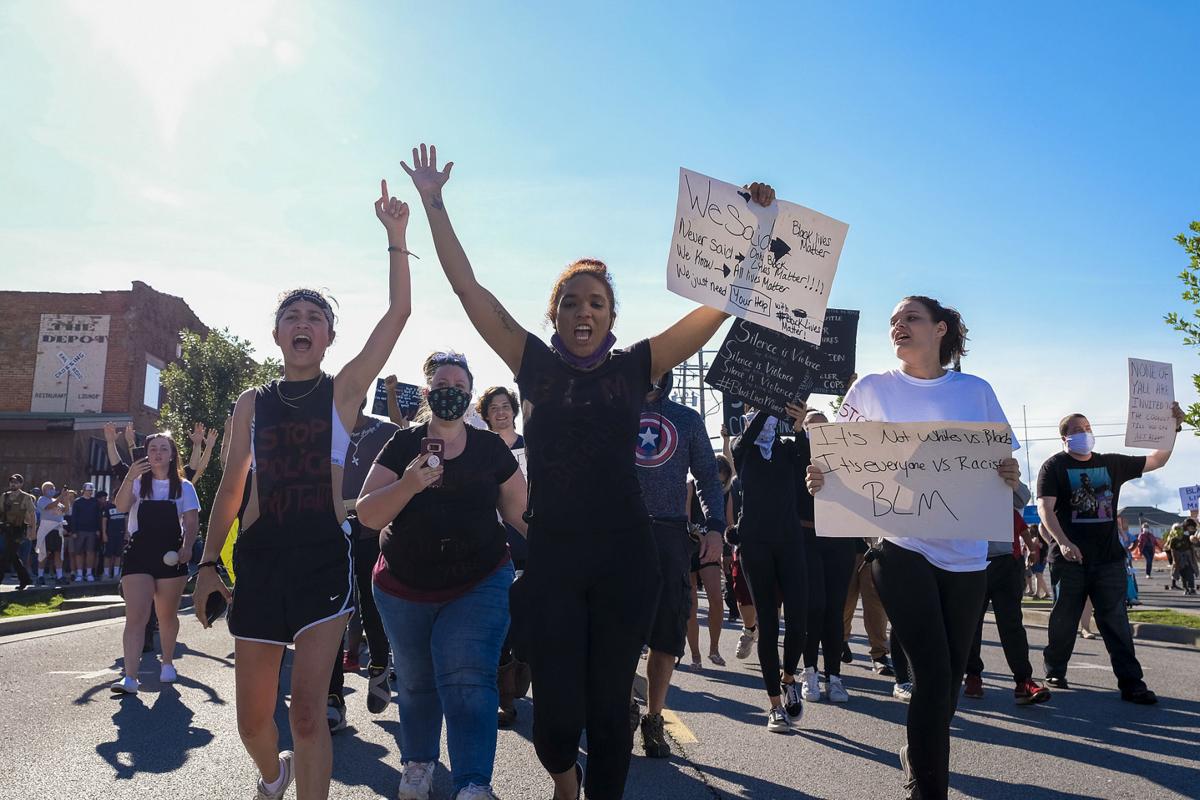 The author of a well-known book exposing sundown towns — where Black people were not welcome after dark — said these communities need to take three steps: acknowledge their racist past, apologize for it and take concrete steps to change.
"First," James W. Loewen said, "they need to admit it: Yes, we did this."
Loewen, a sociologist and the author of "Sundown Towns: A Hidden Dimension of American Racism" was speaking Tuesday at a virtual forum hosted by ProPublica Illinois exploring the history and current state of sundown towns, many of which have recently hosted Black Lives Matter protests and marches for the first time in their histories.
Loewen said that sundown towns, many of which continue to have nearly all-White populations, can enter the recovery phase after acknowledging and apologizing for their racist pasts. But only by taking "actual steps" to change, such as by making a concerted effort to hire Black teachers, police officers and other municipal employees and to diversify the town's population. 
"Once you've taken those three steps, then you are no longer a sundown town — then you've made some real progress," Loewen said.
Loewen said this work is the job of every sundown town in America "not just the flamboyant ones like Anna, but also the elegant suburbs like Kenilworth, Illinois, which is a beautiful suburb of Chicago — but just as much a sundown town as Anna ever was."
In addition to his book, Loewen also continues to chronicle confirmed and suspected sundown towns on a website. There are dozens of them in Illinois, including in this region: Vienna, Benton, Steeleville, Ava, McLeansboro, Carterville, Herrin, Equality, Golconda, Cave-In-Rock, Goreville and others. Some sundown towns passed ordinances outlawing Black people after dark, or posted signs at their entrance that read, "Black people (or N-word), don't let the sun go down on you in (insert town name)." In others, White townspeople organized on their own to send messages to Black people that they weren't welcome by burning crosses in their yards, setting fires to homes or by mob violence.
Jaffe's article explored Anna's reputation as a sundown town, and residents' relationship to what the town — named for its founder's wife, Anna — was reputed to stand for: Ain't No N------ Allowed. "Nearly everyone I met knew what Anna stands for — whether they heard it first as a 'joke' at school or from their grandparents or just from living here long enough," Jaffe wrote in the article. "Most people said they wished the A-N-N-A reputation would just go away and were quick to say Anna wasn't 'like that' anymore.
"Like what? I'd ask. If Anna has changed, how?"
After her article was published by ProPublica and The Atlantic magazine, Jaffe said she heard from people across the country about their experiences with sundown towns.
When Moore, Coleman and other young people from Anna and surrounding towns organized a Black Lives Matter protest in Anna in early June, they didn't know what to expect. Some 200 people showed up to march alongside them. Coleman said it was great to see such a large, supportive crowd. Most of the individuals who joined the protest were White people. Several said they wanted to do their part to improve Anna and change its culture and reputation into a place that is welcoming rather than exclusive — and acknowledged there was still work to do.
In an acknowledgement of Anna's reputation, the protesters reclaimed Anna's unofficial acronym, chanting instead, "Ain't No Negativity Allowed." 
But Coleman and Moore noted that they have also faced backlash from some in the community for organizing the event. Facebook, in particular, has provided a forum for a barrage of negativity against them. Both young women said they are not letting it discourage them and plan to continue to push for a more inclusive society.
"It's not just sundown towns or little towns around here," Moore said. "It needs to be everywhere. ... Everybody needs to be aware of what is going on in their hometowns, in their cities — wherever. They need to know that racism still exists and that we can get along. We can become friends. Let's change the world. Let's make big things come from it."
---
Southern Illinoisans hold demonstrations in response to George Floyd's death
'Sharing the love': Demonstrators in Marion march for equality, peace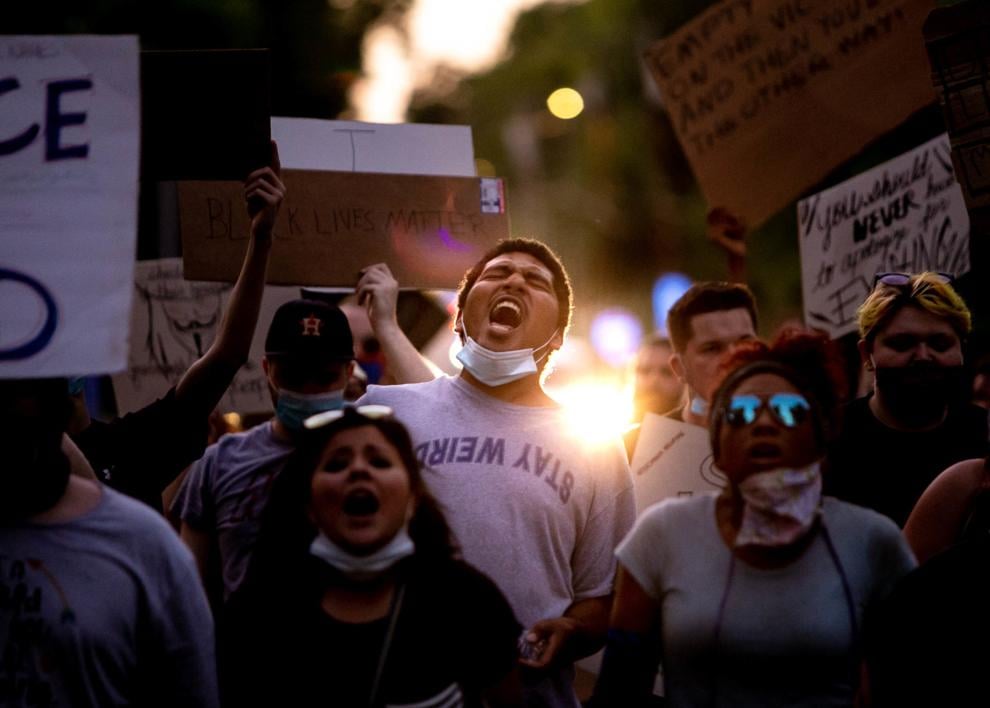 'Sharing the love': Demonstrators in Marion march for equality, peace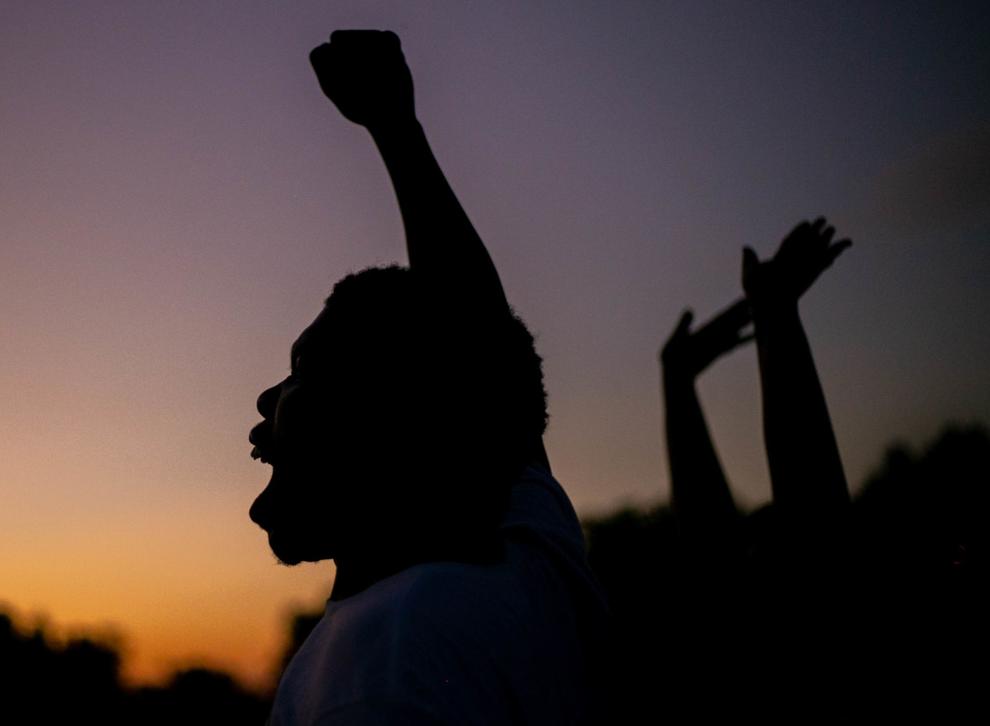 'Sharing the love': Demonstrators in Marion march for equality, peace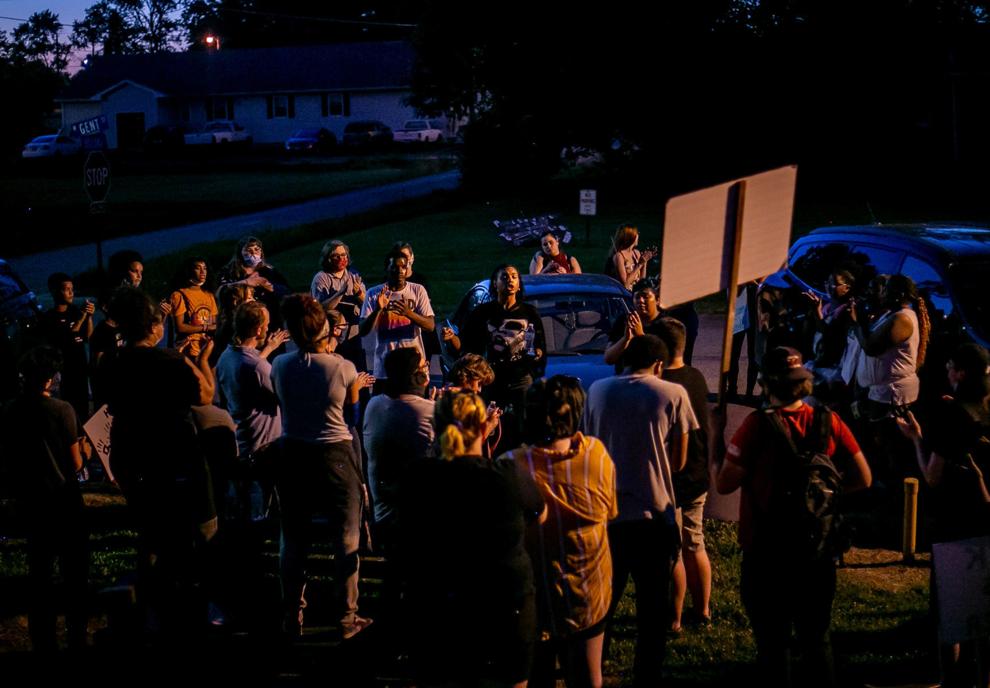 'Sharing the love': Demonstrators in Marion march for equality, peace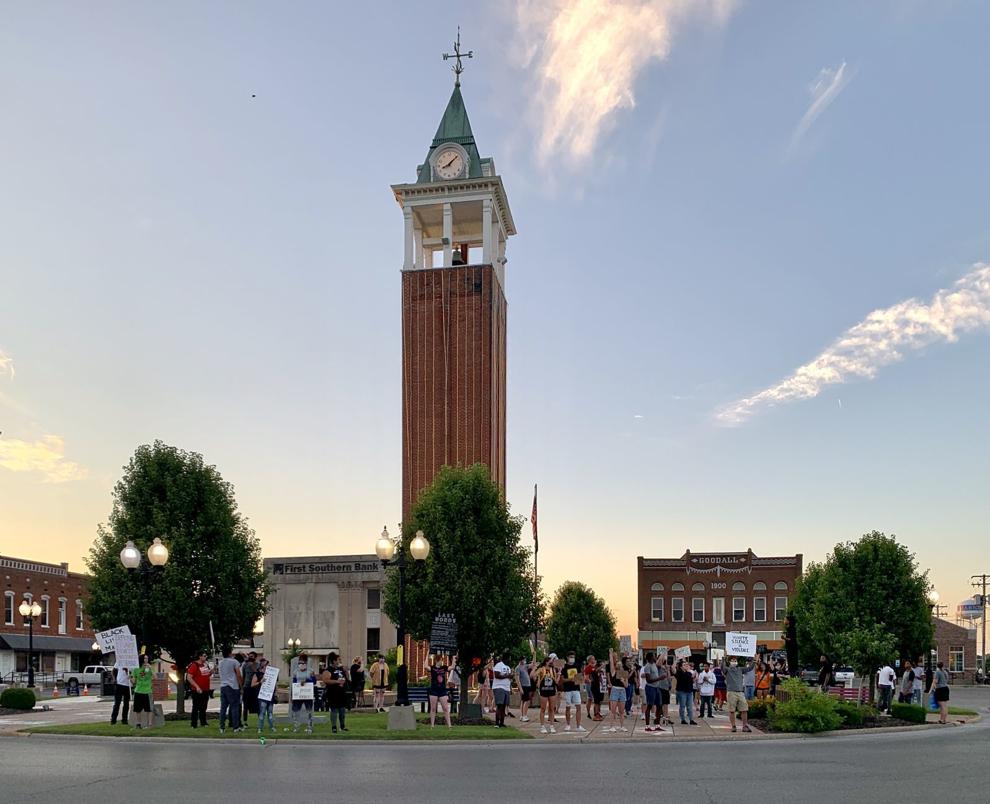 'Sharing the love': Demonstrators in Marion march for equality, peace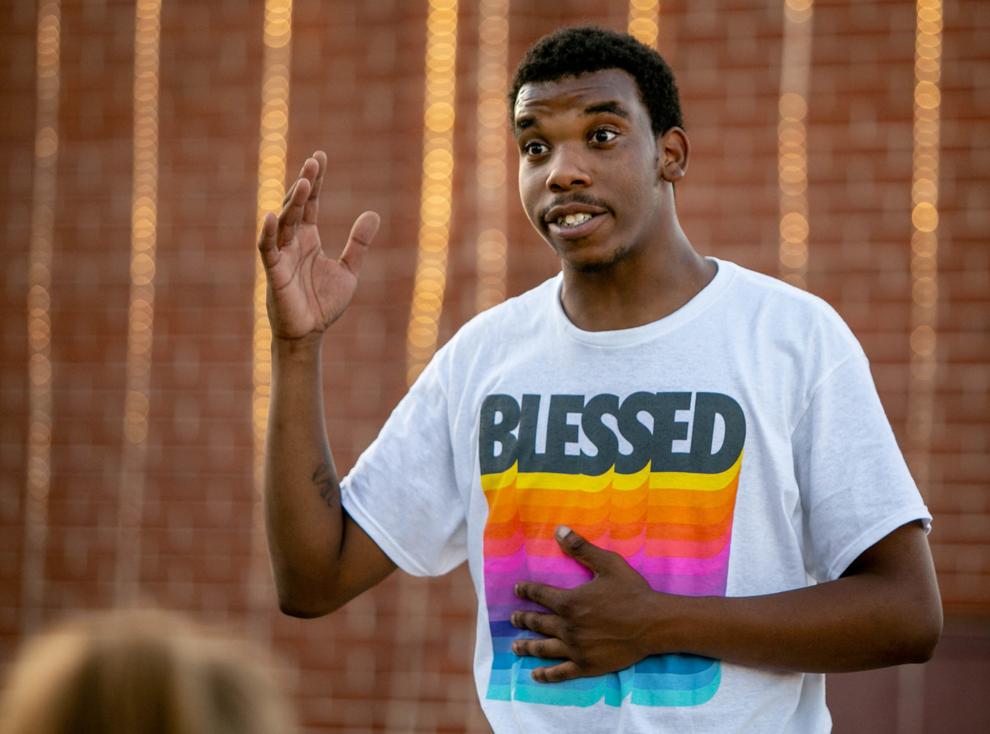 'Sharing the love': Demonstrators in Marion march for equality, peace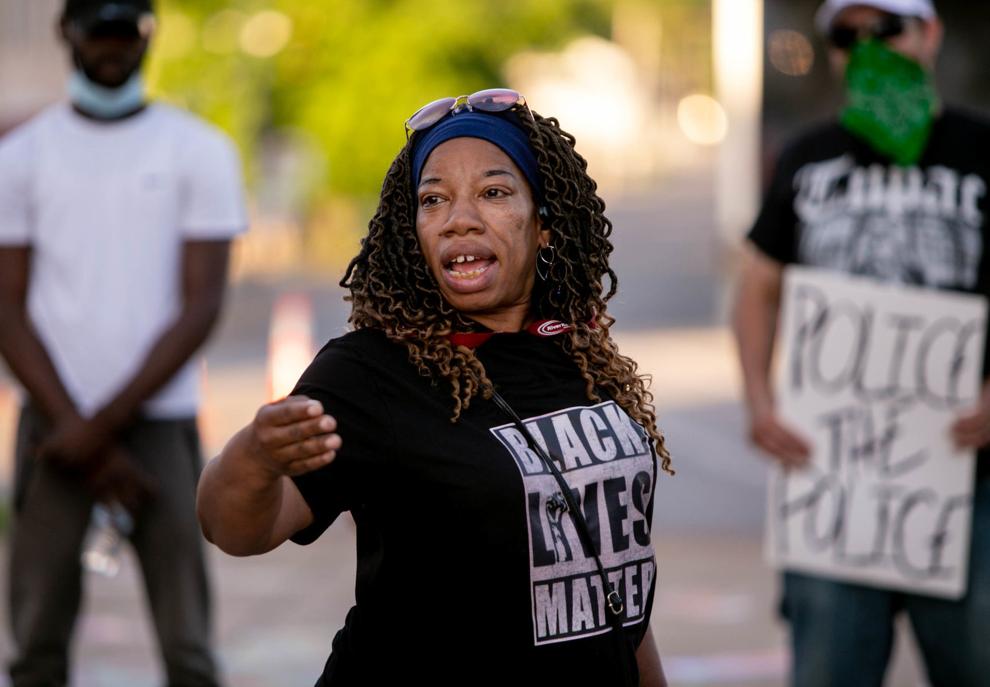 'Sharing the love': Demonstrators in Marion march for equality, peace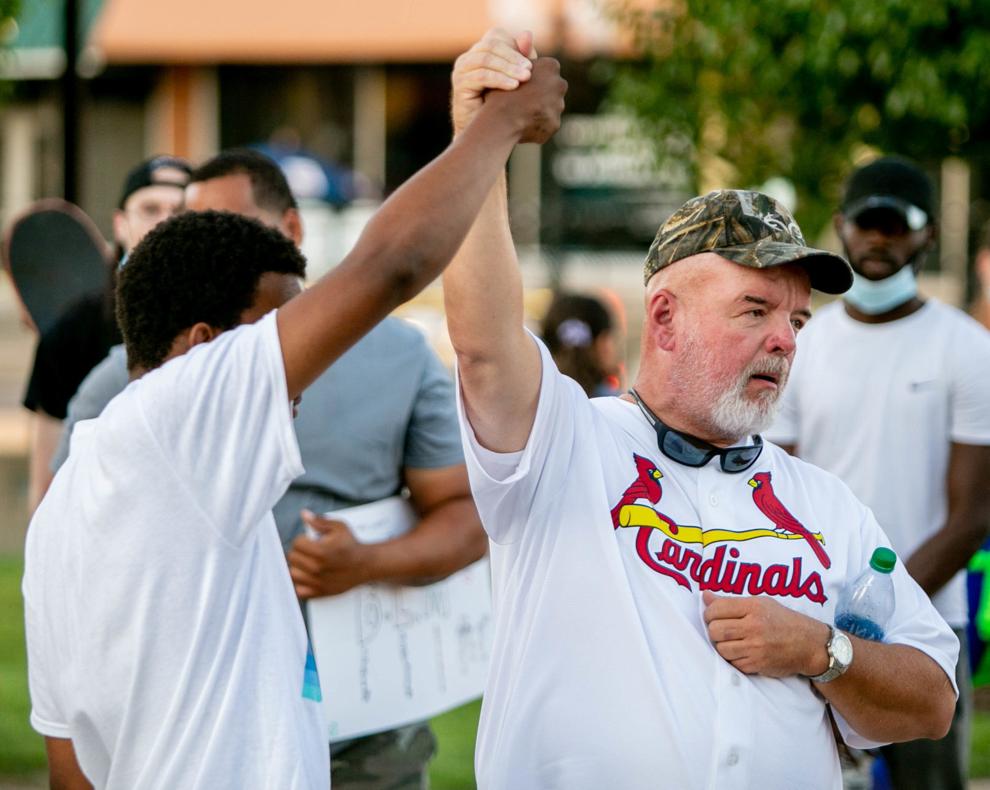 'Sharing the love': Demonstrators in Marion march for equality, peace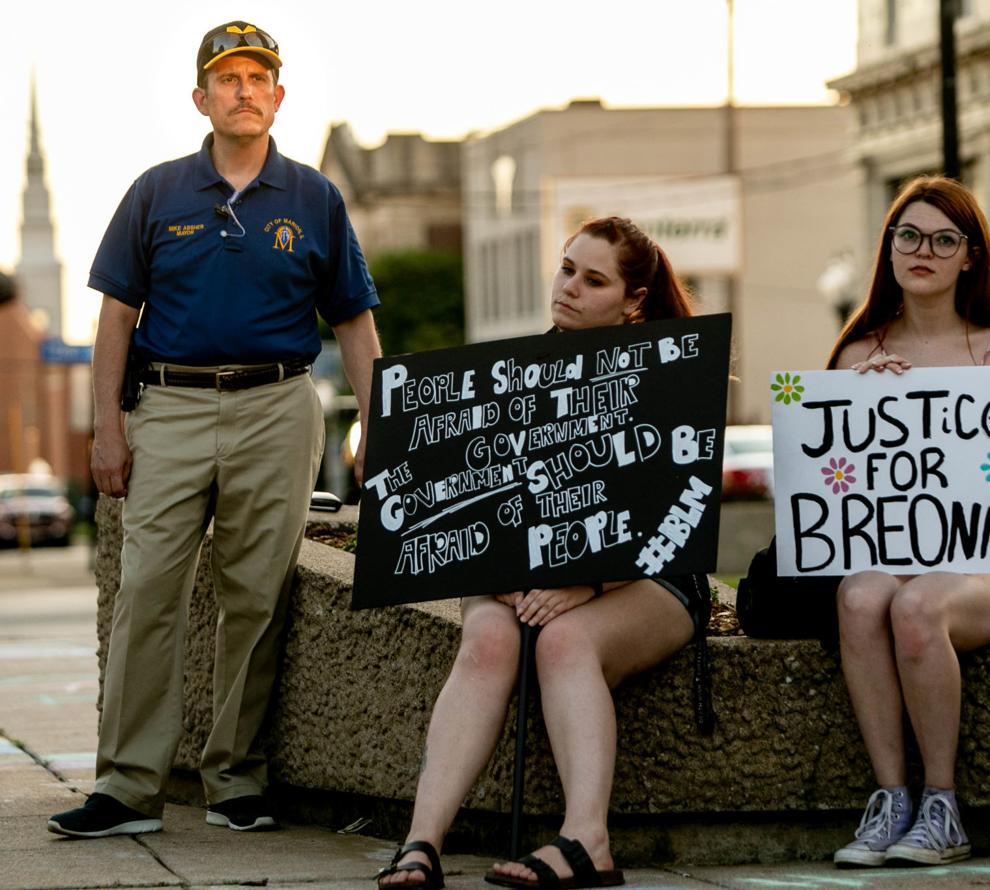 'Sharing the love': Demonstrators in Marion march for equality, peace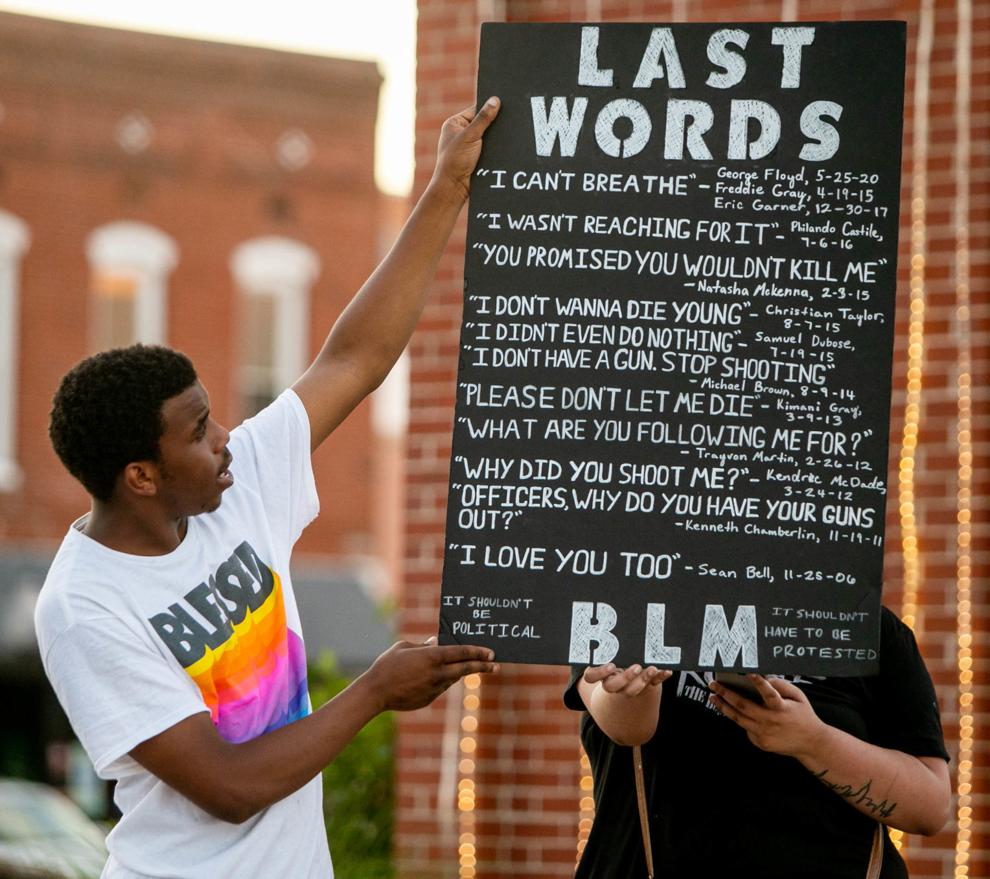 'Sharing the love': Demonstrators in Marion march for equality, peace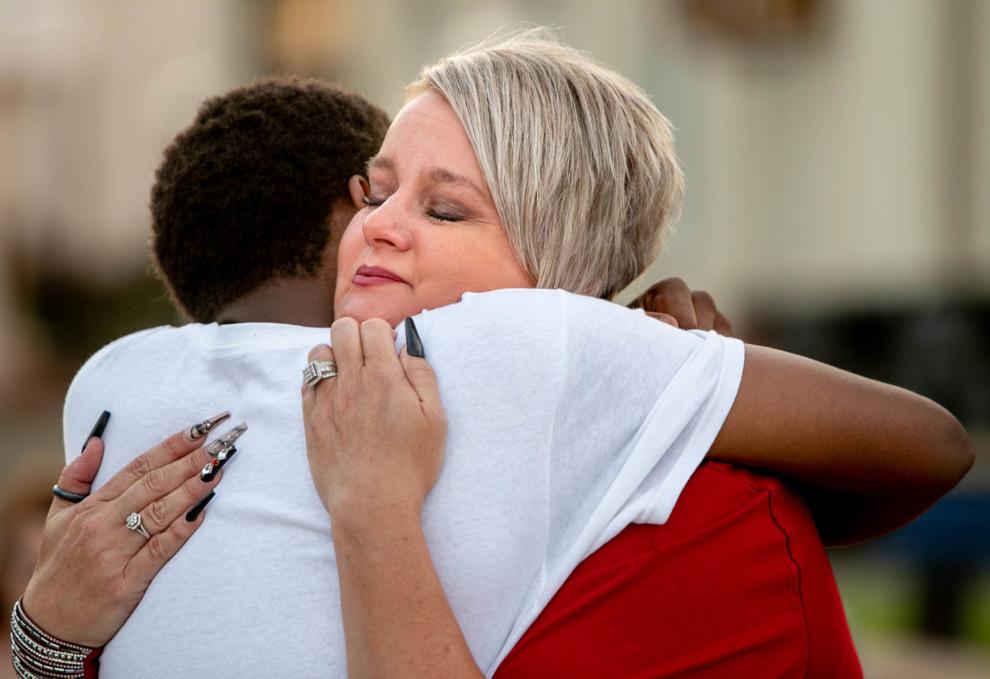 'Sharing the love': Demonstrators in Marion march for equality, peace
'Sharing the love': Demonstrators in Marion march for equality, peace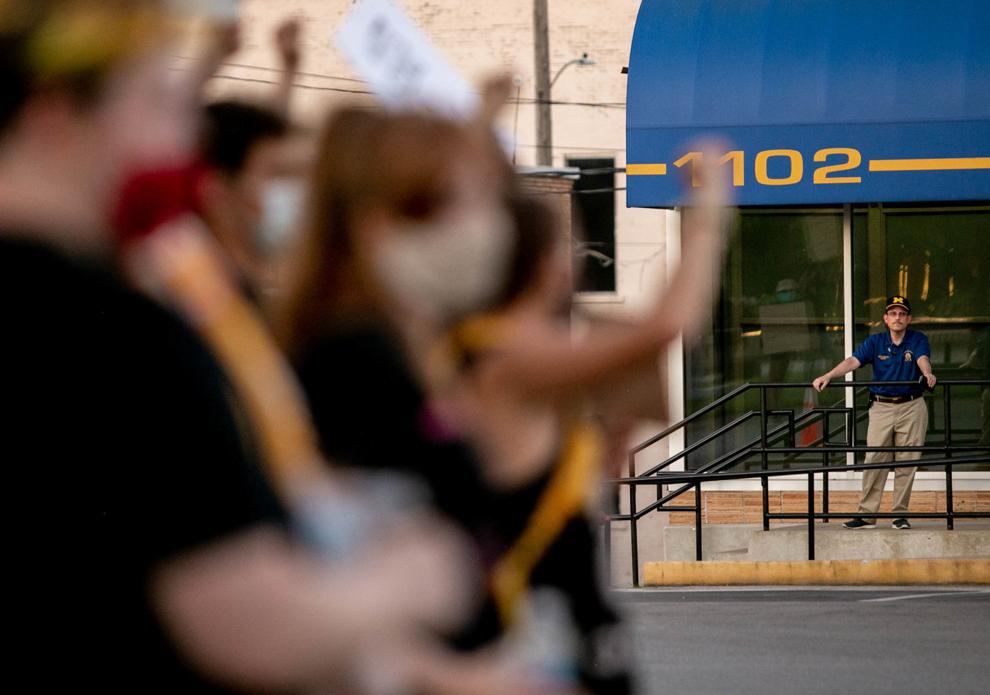 'Sharing the love': Demonstrators in Marion march for equality, peace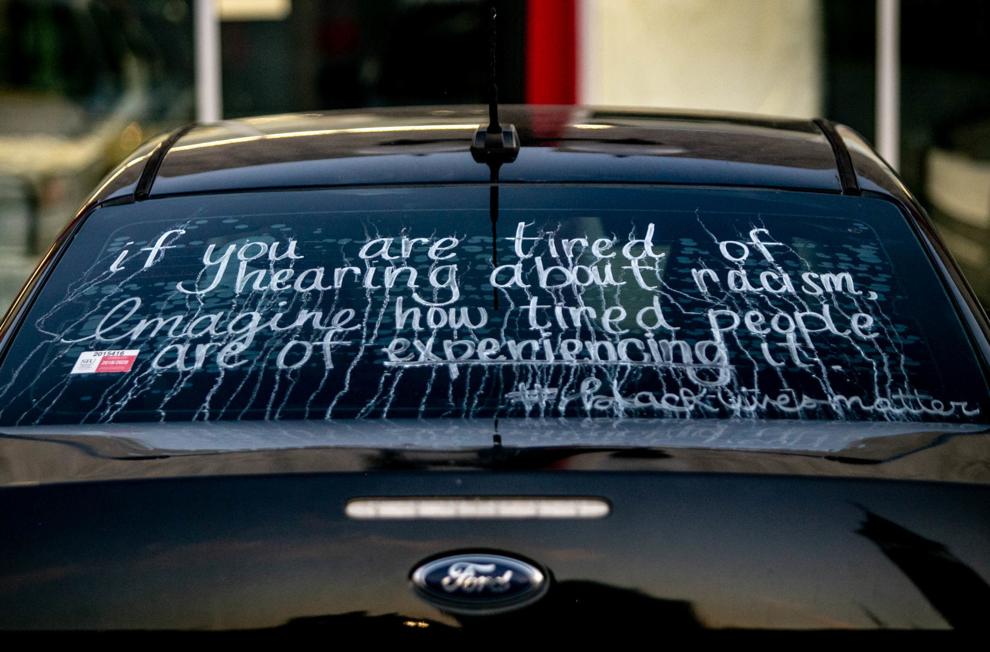 'Sharing the love': Demonstrators in Marion march for equality, peace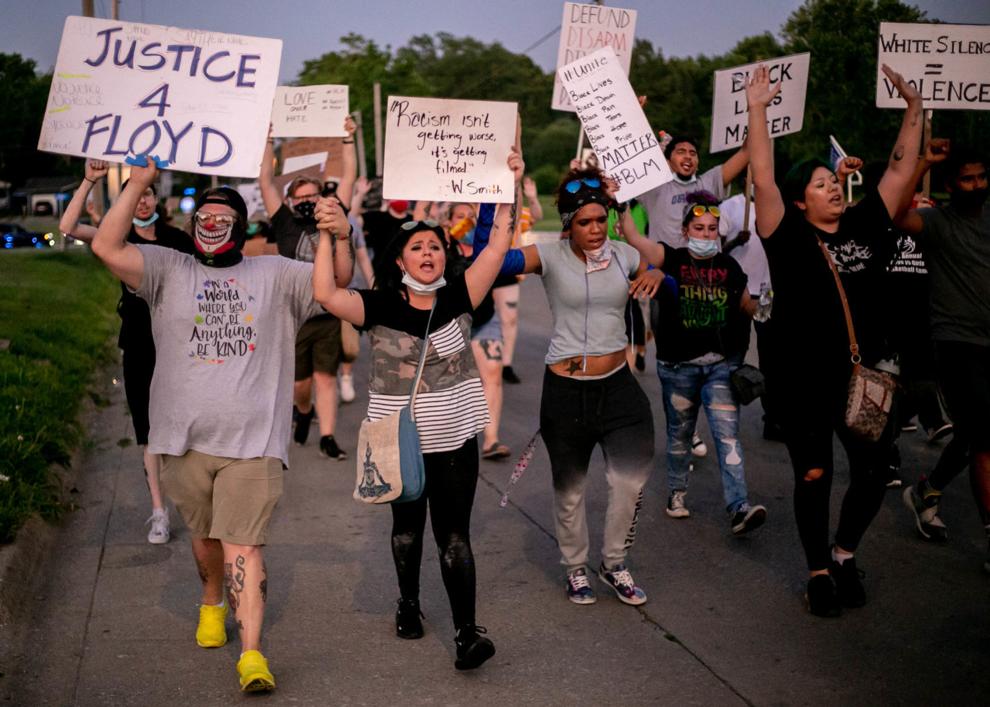 'Sharing the love': Demonstrators in Marion march for equality, peace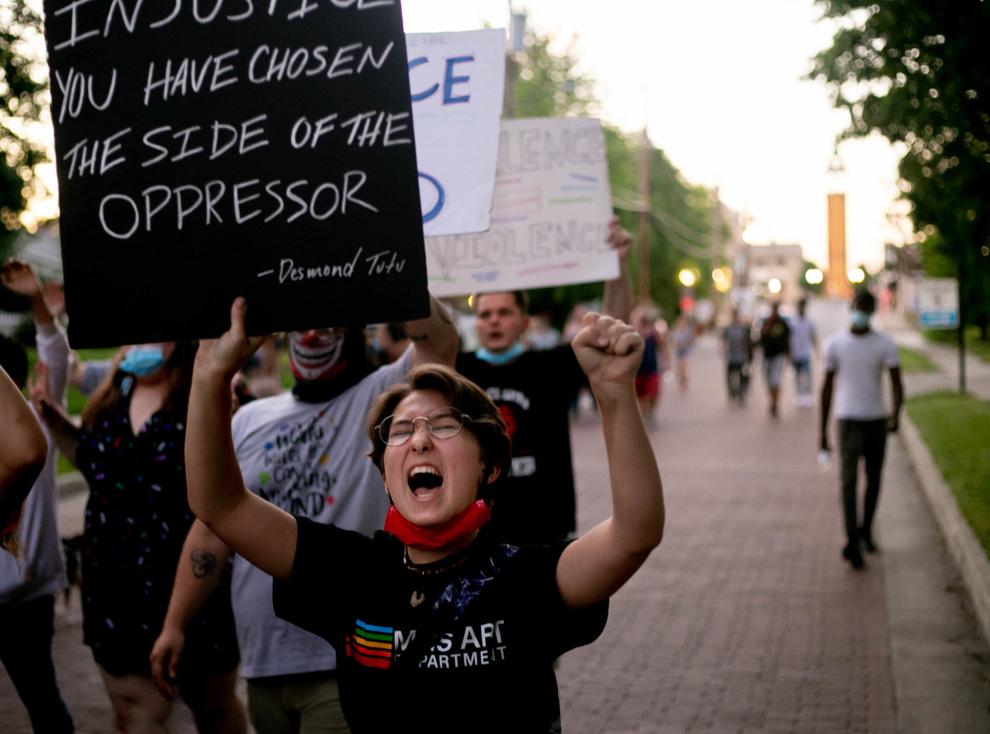 'Sharing the love': Demonstrators in Marion march for equality, peace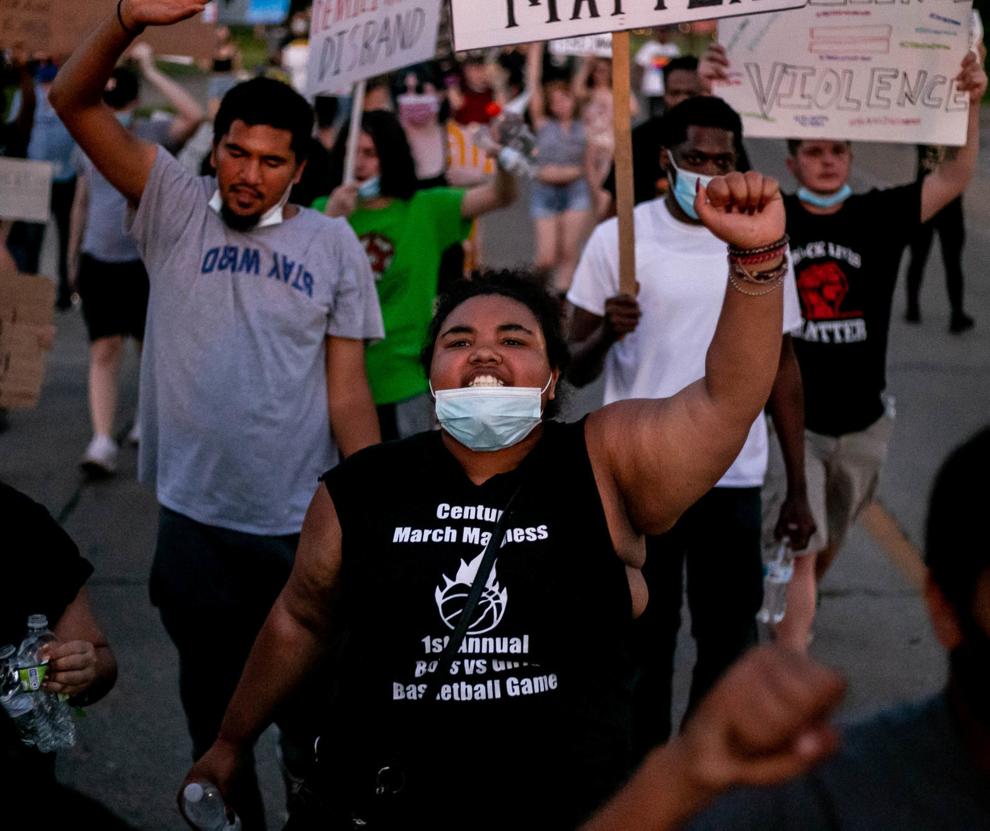 'Sharing the love': Demonstrators in Marion march for equality, peace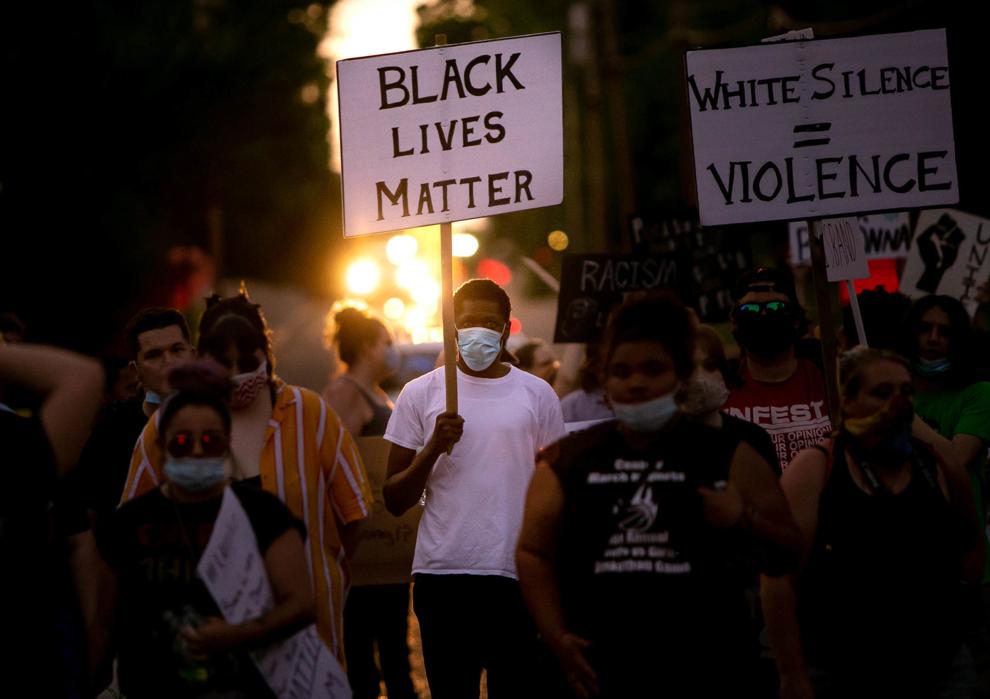 'Sharing the love': Demonstrators in Marion march for equality, peace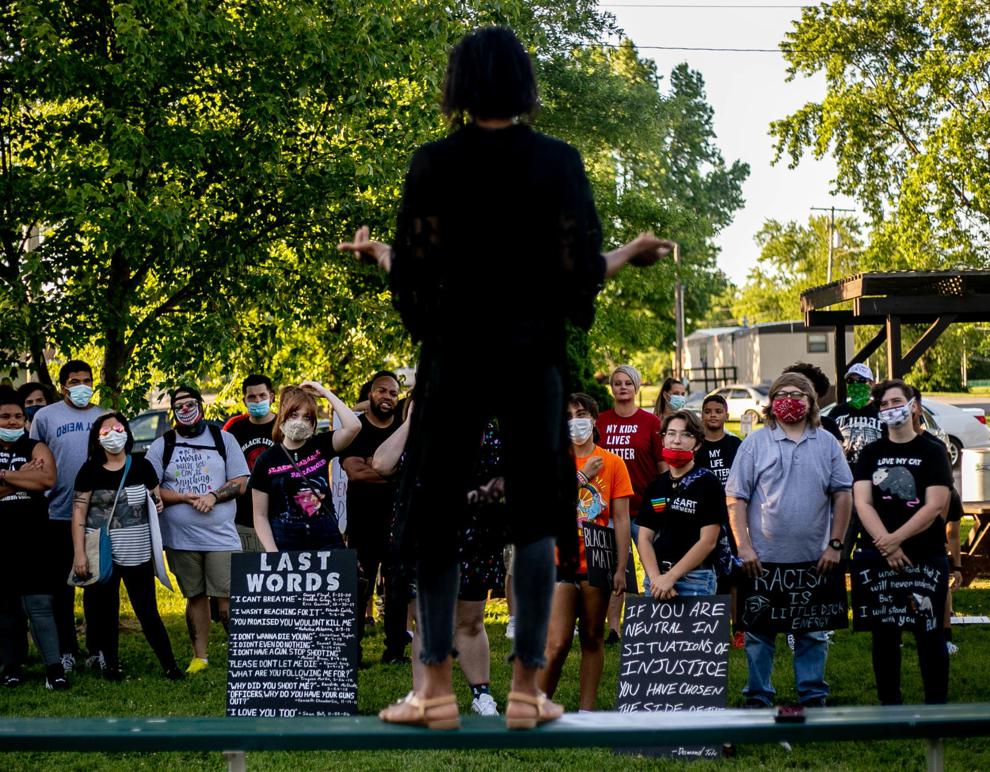 'Sharing the love': Demonstrators in Marion march for equality, peace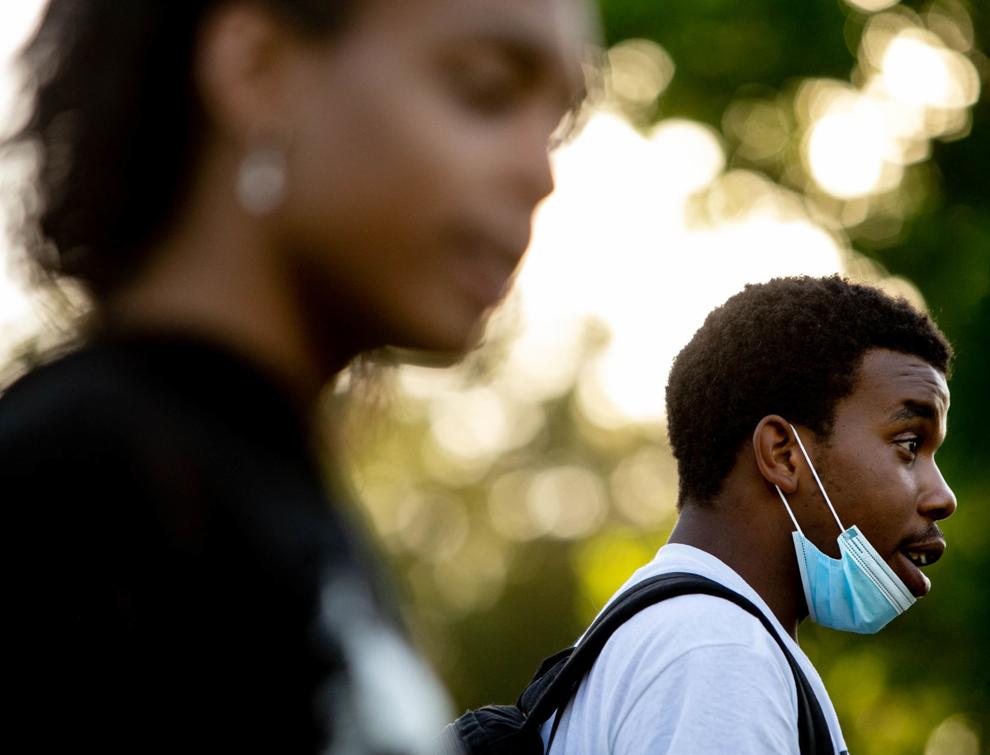 'Sharing the love': Demonstrators in Marion march for equality, peace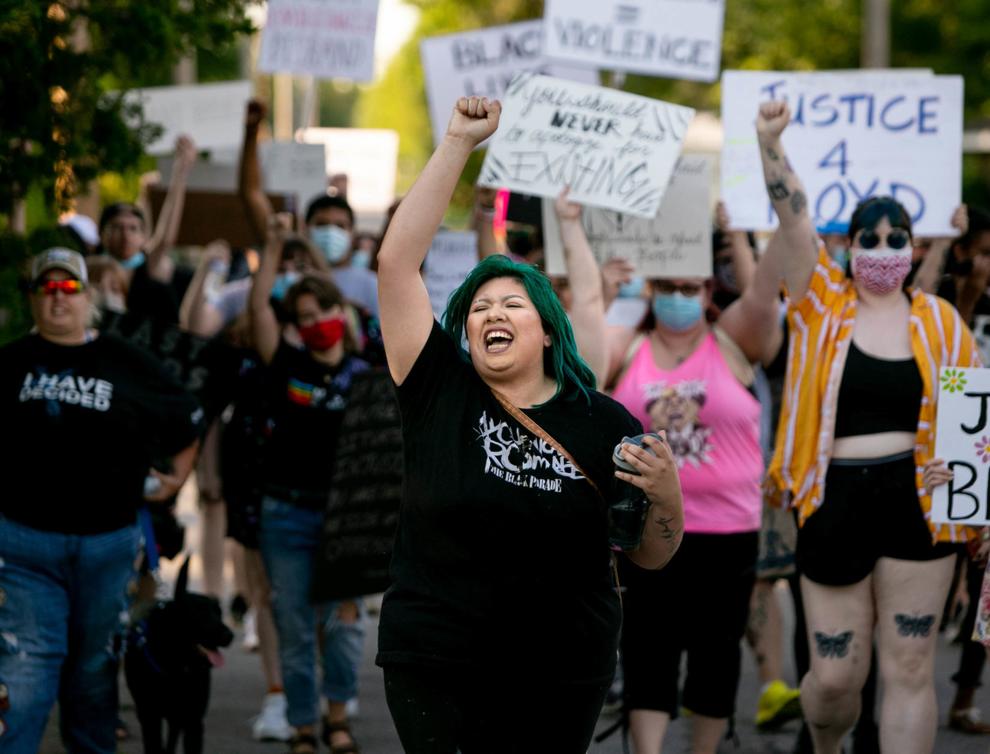 'Sharing the love': Demonstrators in Marion march for equality, peace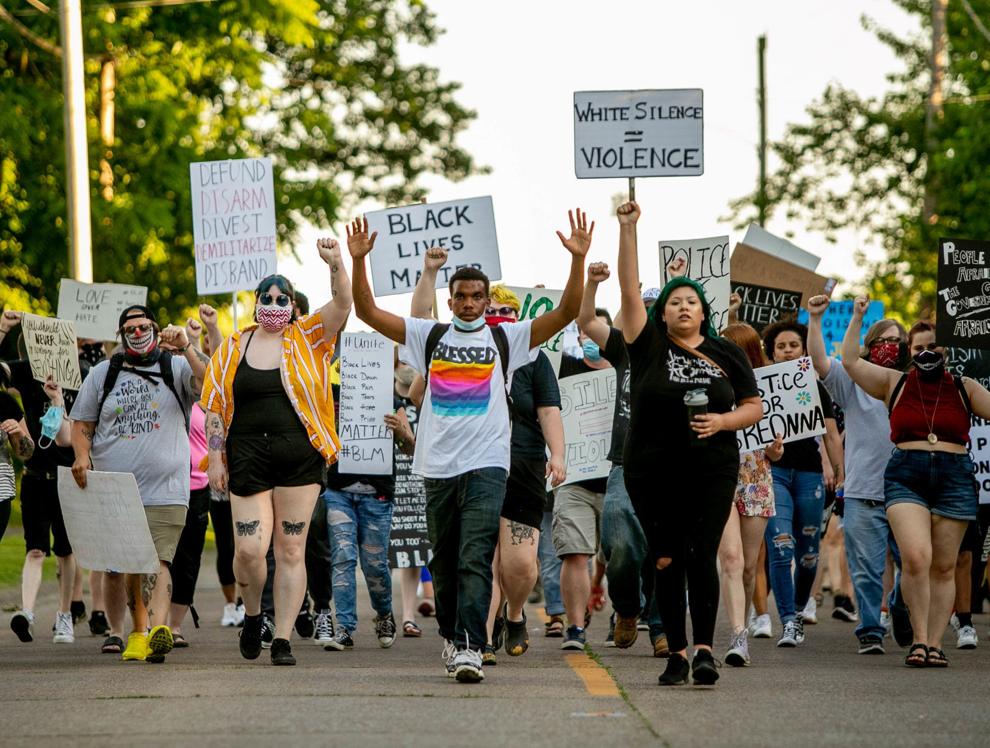 'Sharing the love': Demonstrators in Marion march for equality, peace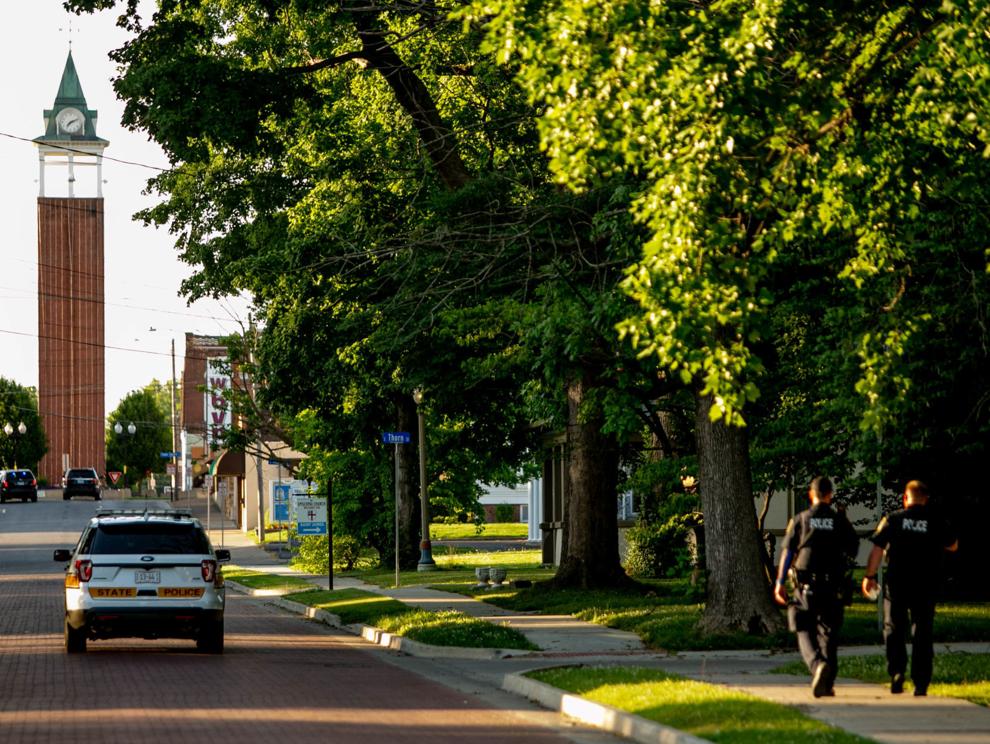 'Sharing the love': Demonstrators in Marion march for equality, peace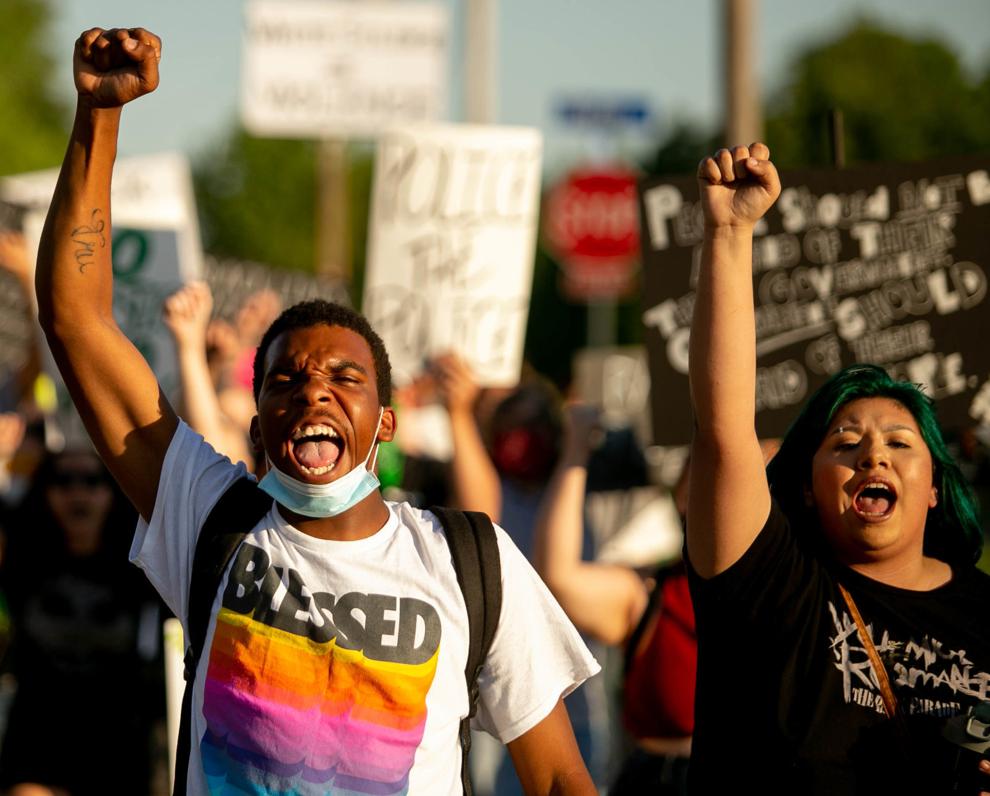 'Sharing the love': Demonstrators in Marion march for equality, peace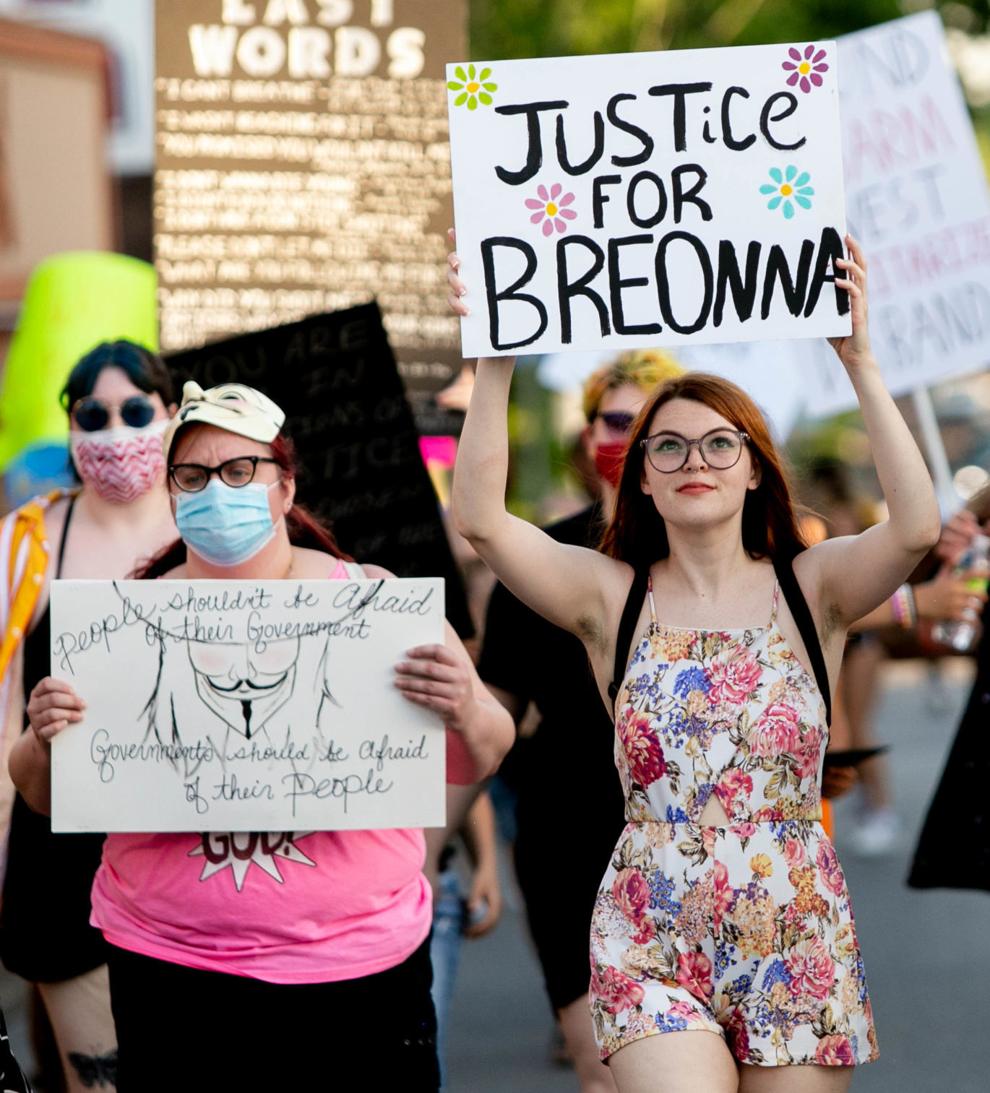 'Sharing the love': Demonstrators in Marion march for equality, peace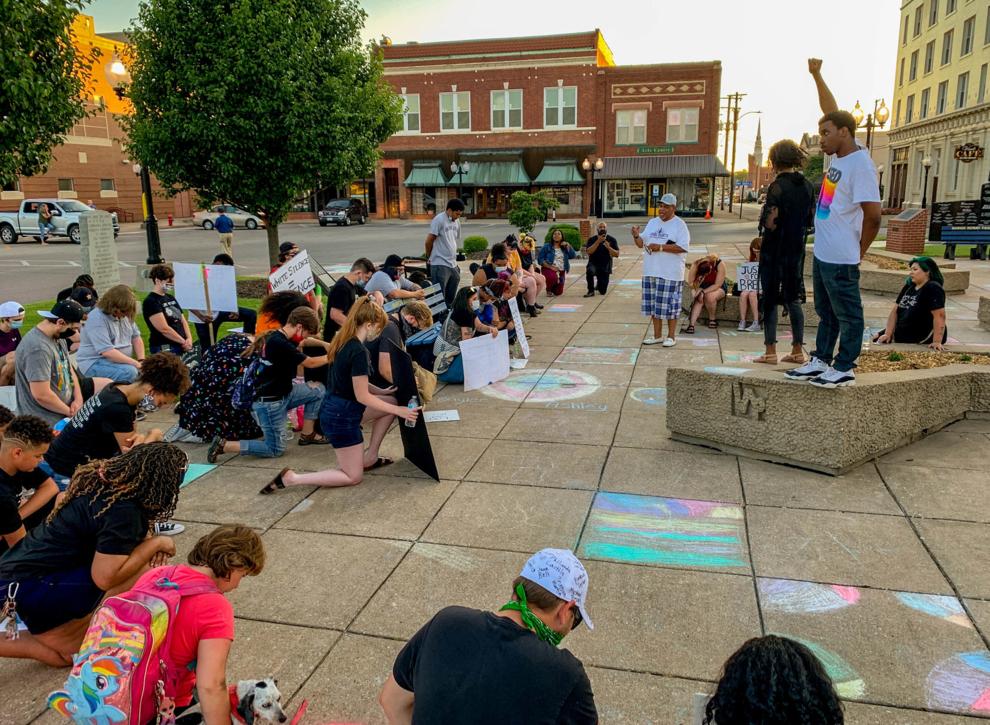 'Sharing the love': Demonstrators in Marion march for equality, peace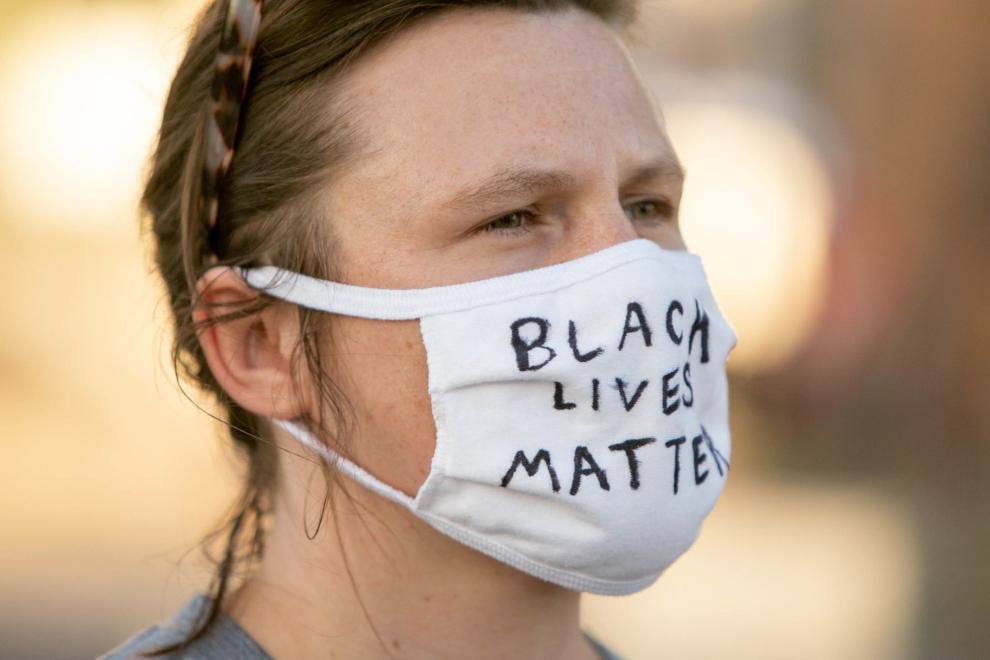 'Sharing the love': Demonstrators in Marion march for equality, peace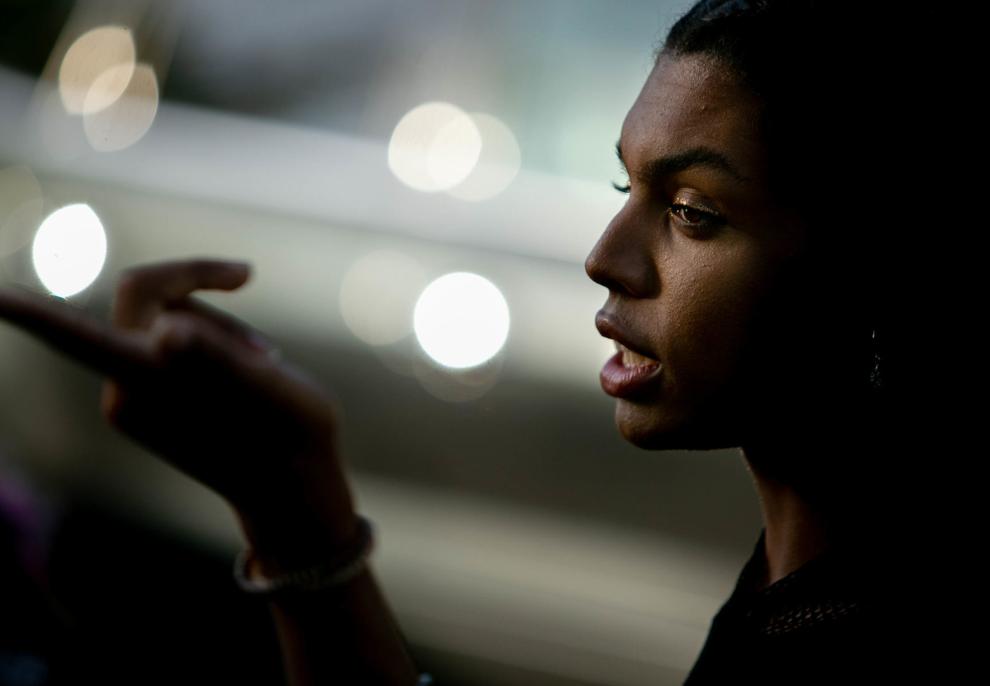 Carbondale educators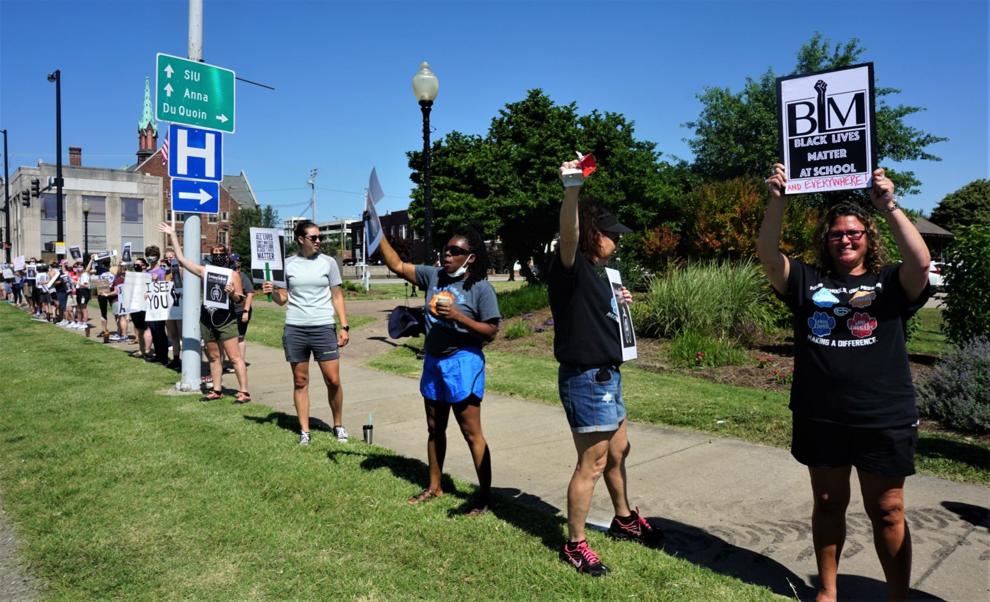 Drive-thru protest in Carbondale for George Floyd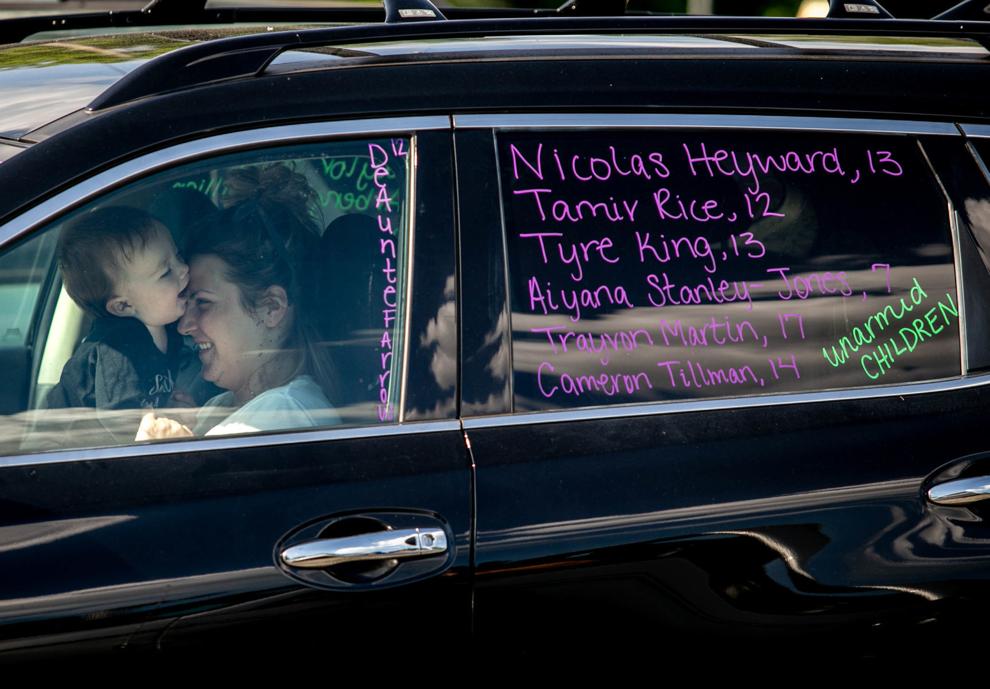 Drive-thru protest in Carbondale for George Floyd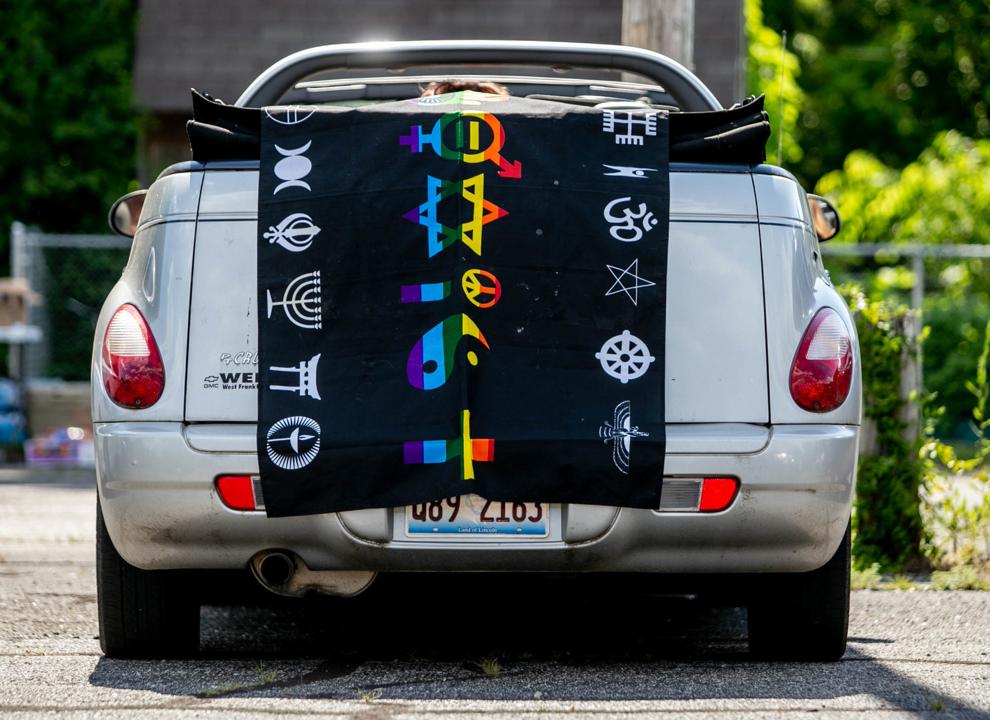 Drive-thru protest in Carbondale for George Floyd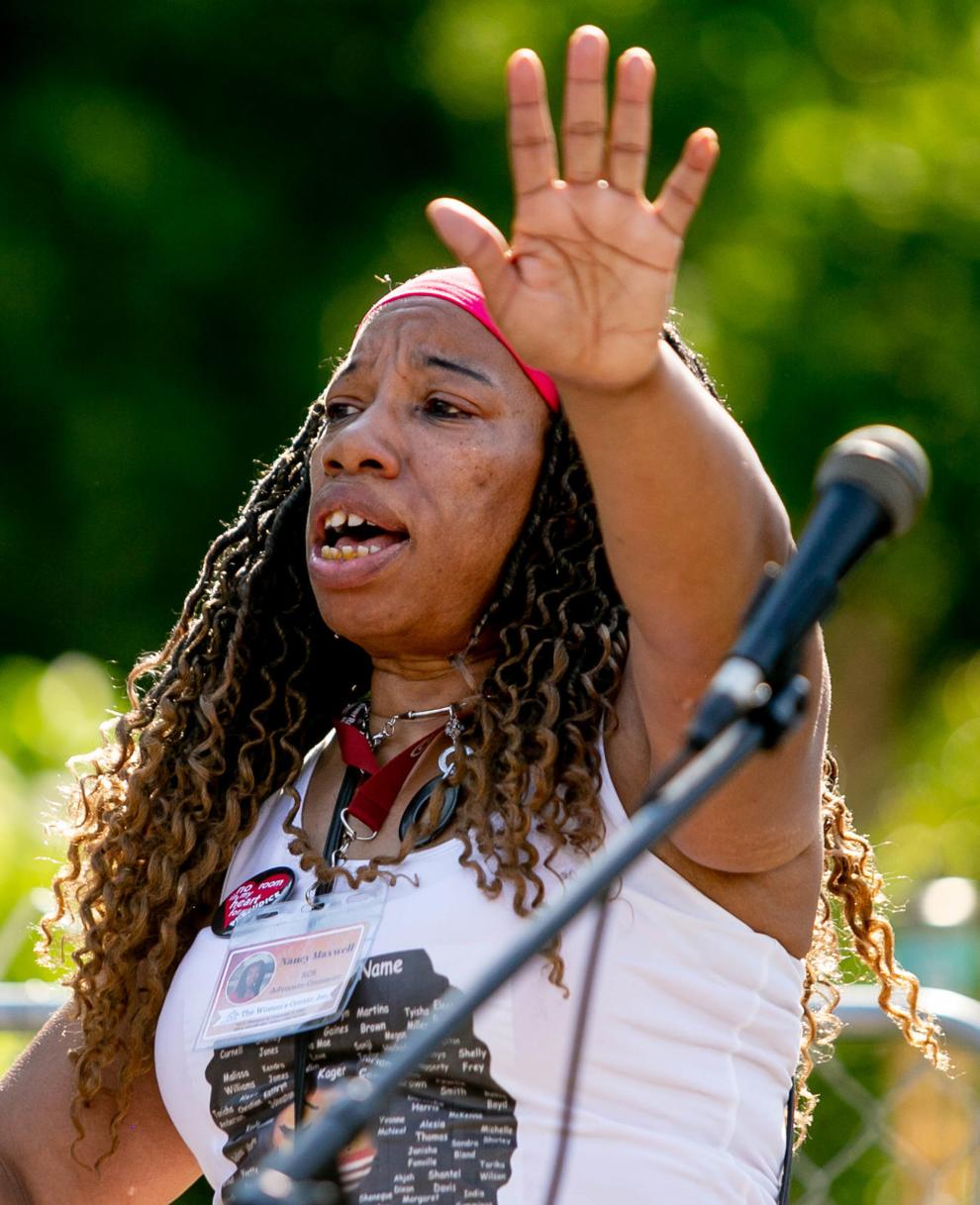 Drive-thru protest in Carbondale for George Floyd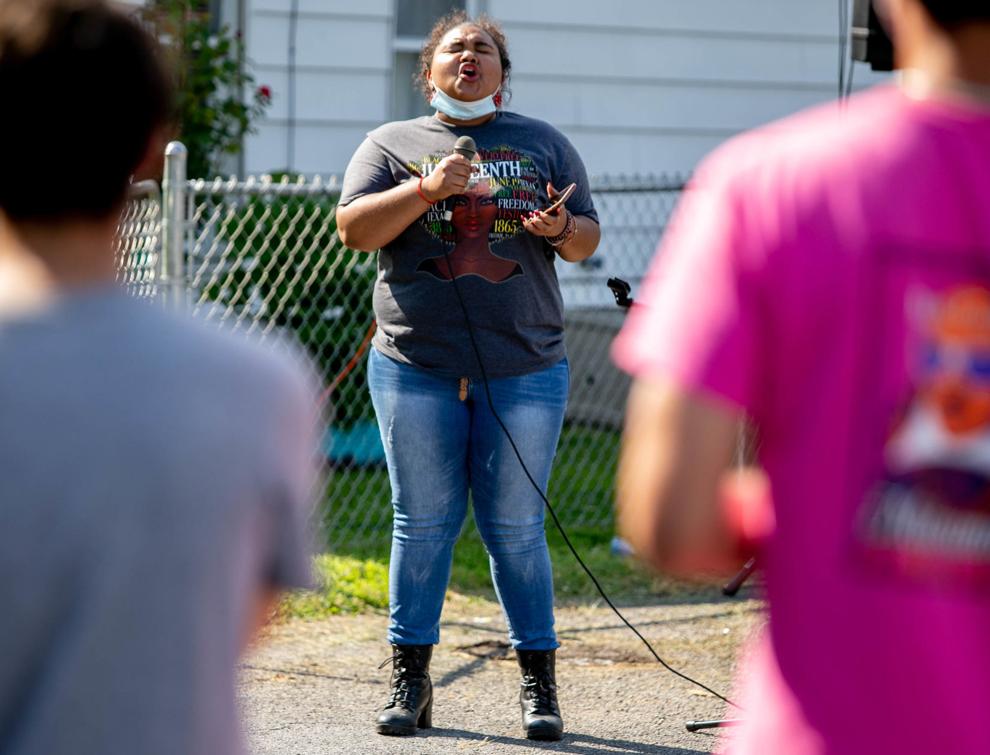 Drive-thru protest in Carbondale for George Floyd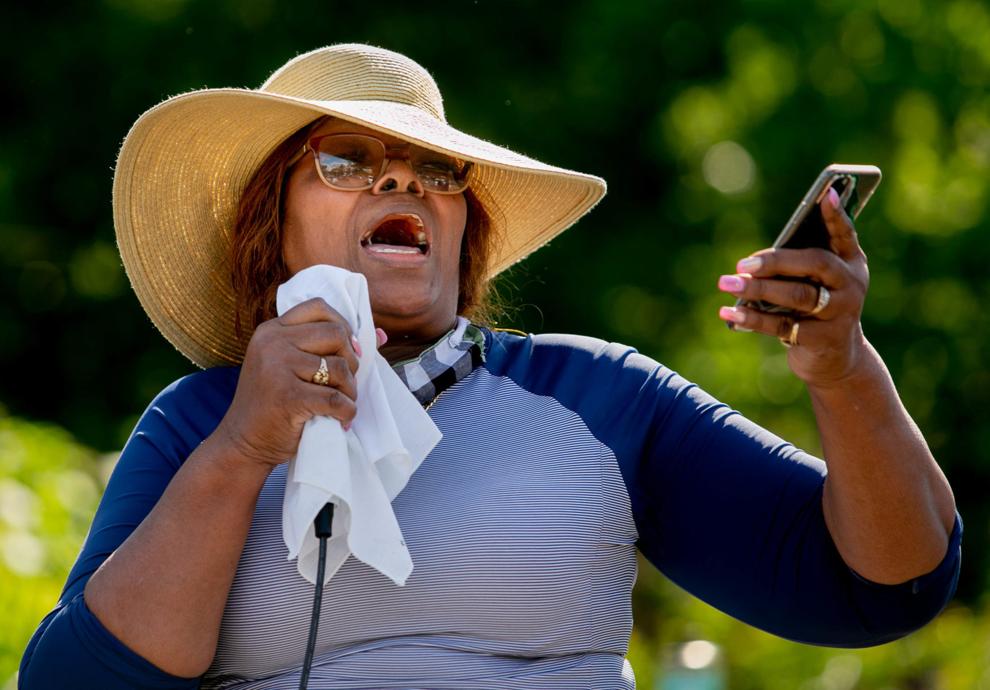 Drive-thru protest in Carbondale for George Floyd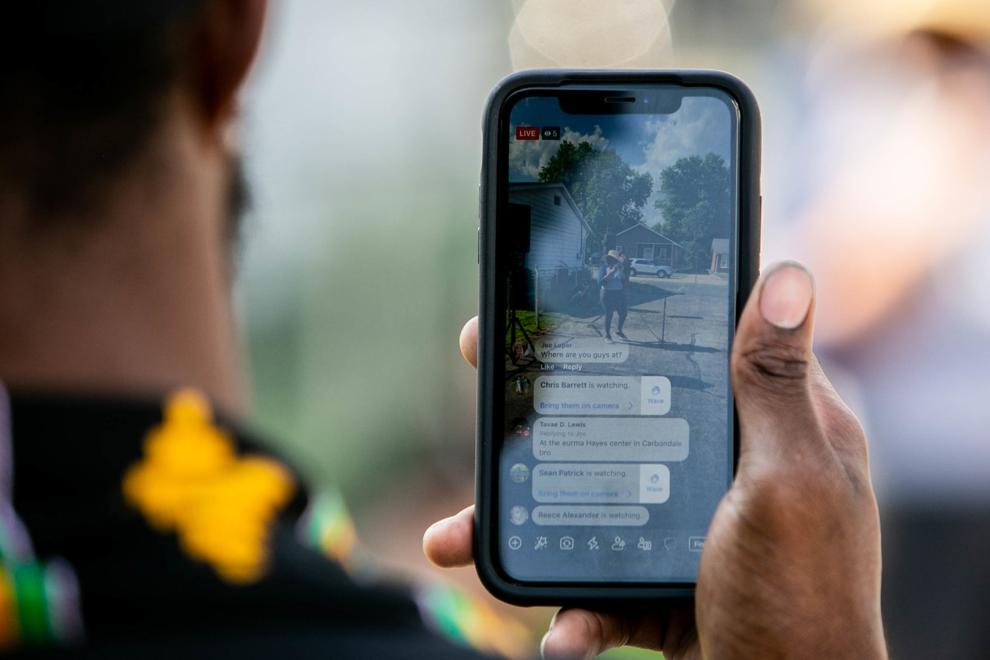 Drive-thru protest in Carbondale for George Floyd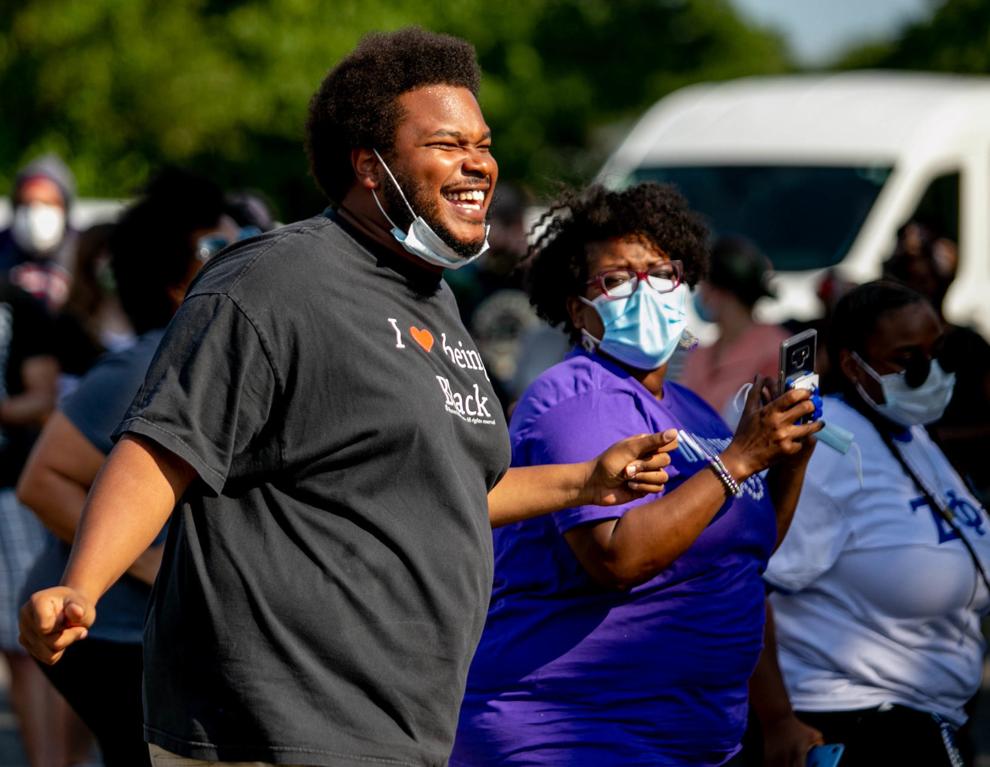 Drive-thru protest in Carbondale for George Floyd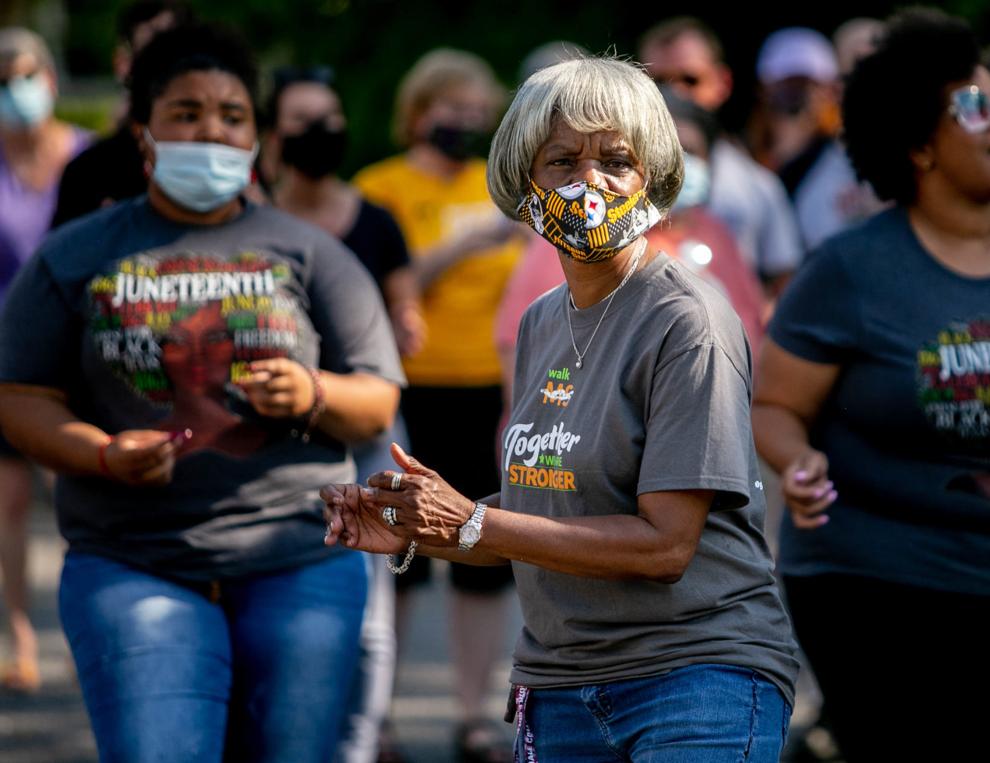 Drive-thru protest in Carbondale for George Floyd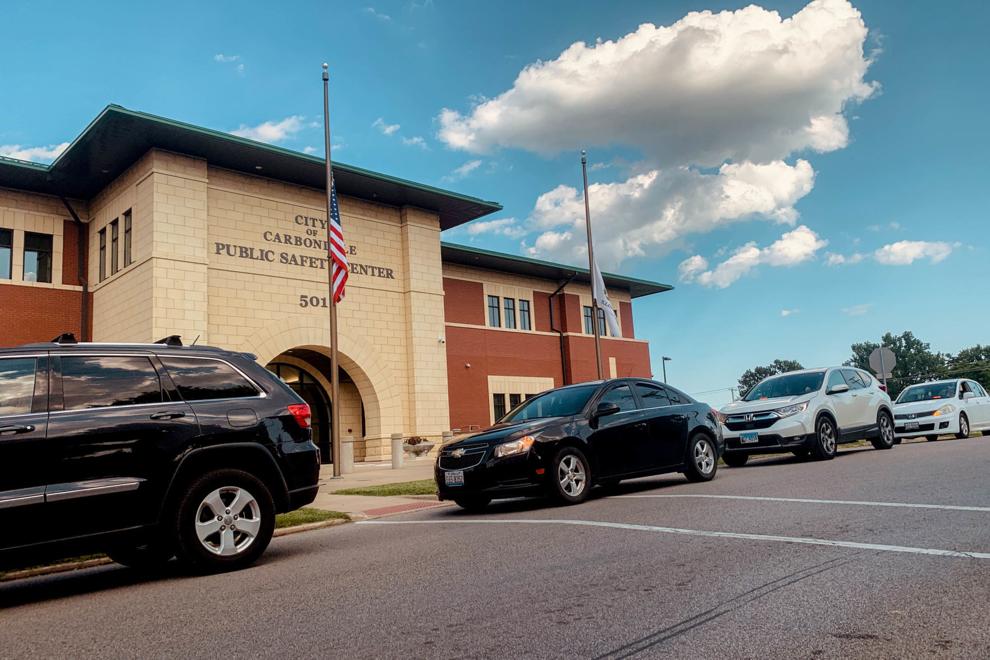 Drive-thru protest in Carbondale for George Floyd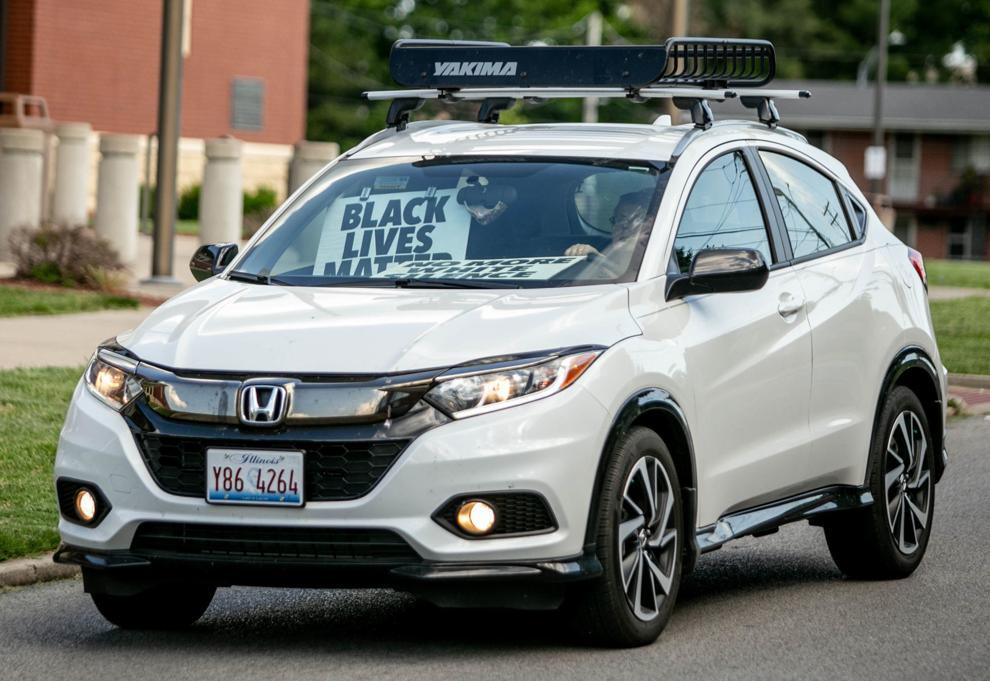 Drive-thru protest in Carbondale for George Floyd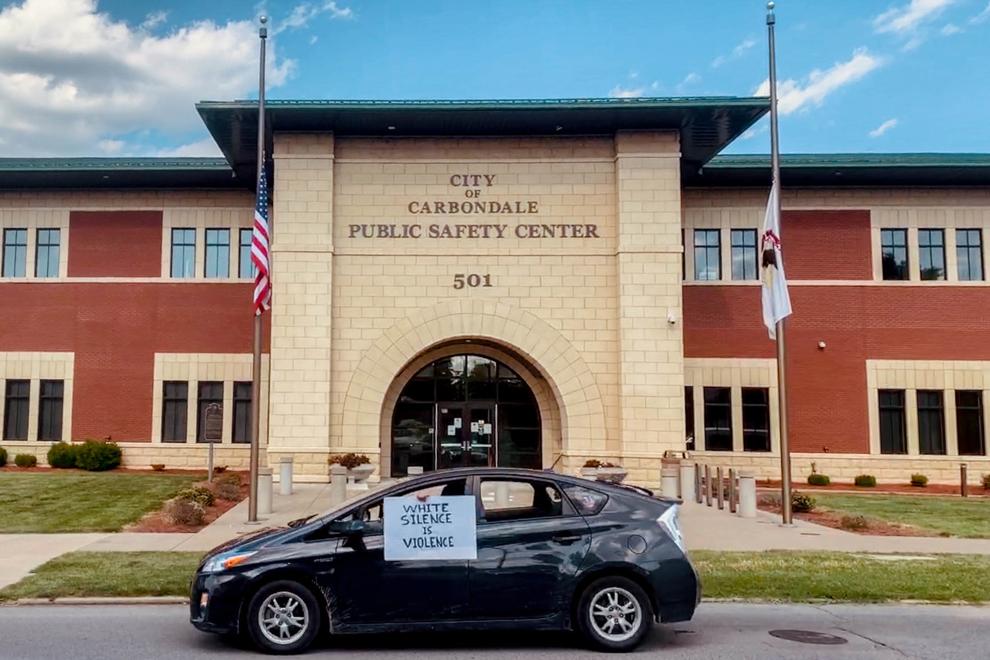 Drive-thru protest in Carbondale for George Floyd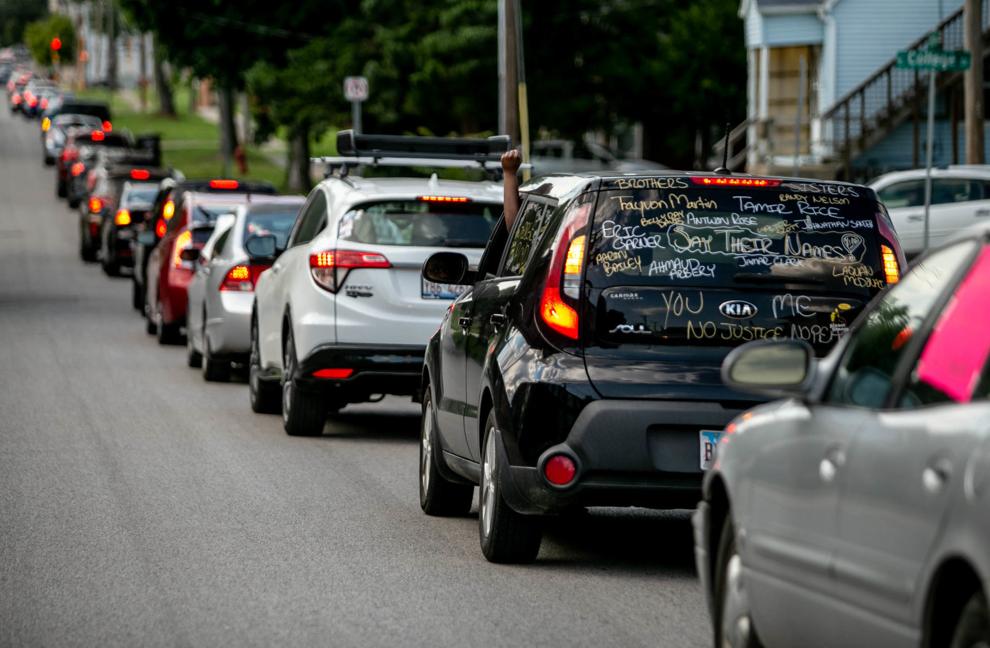 Carbondale educators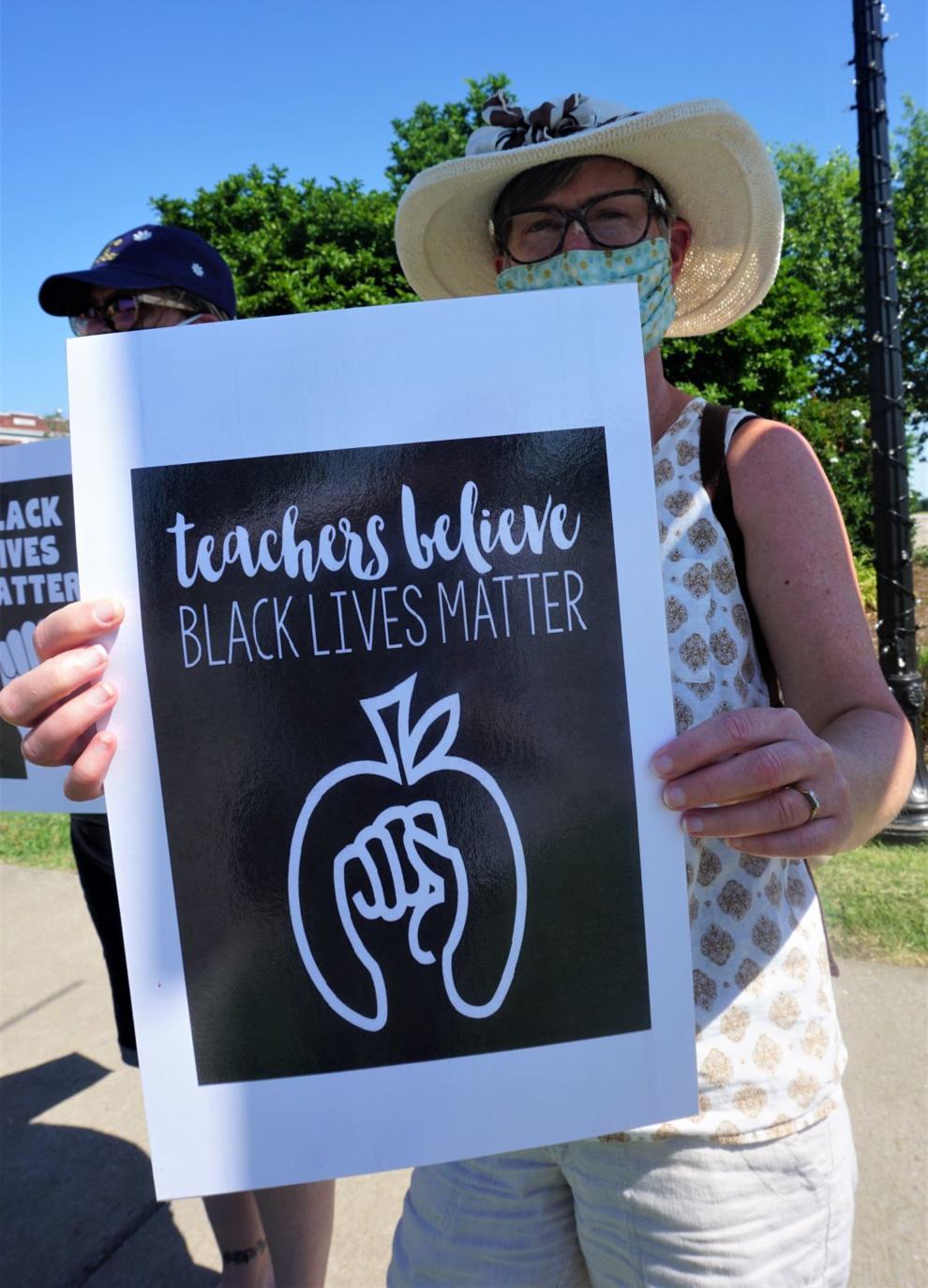 Carbondale educators
Justice for Black Lives rally in Sparta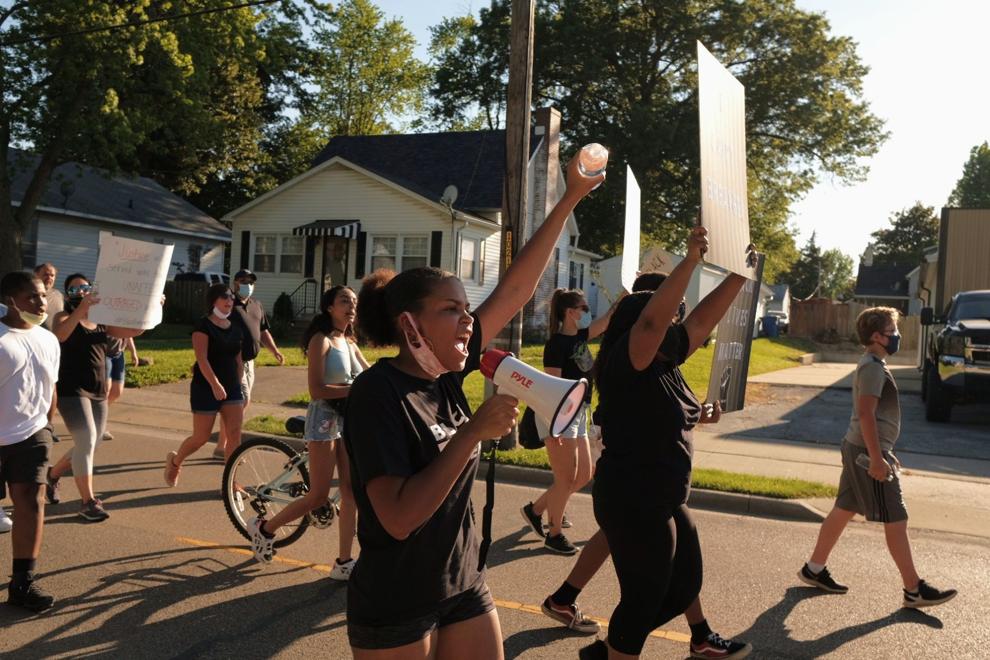 Justice for Black Lives rally in Sparta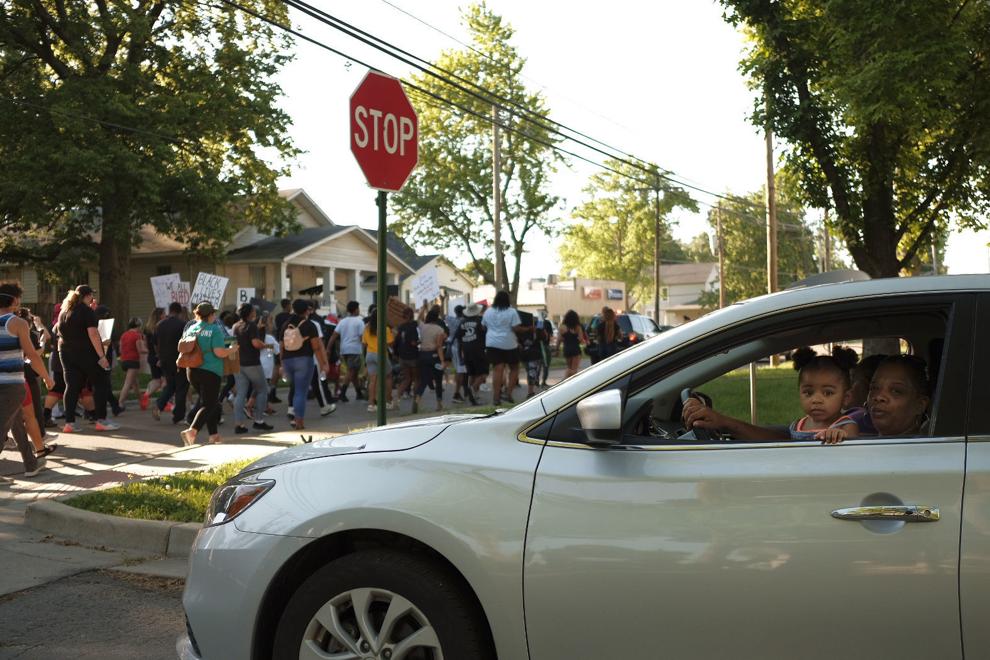 Justice for Black Lives rally in Sparta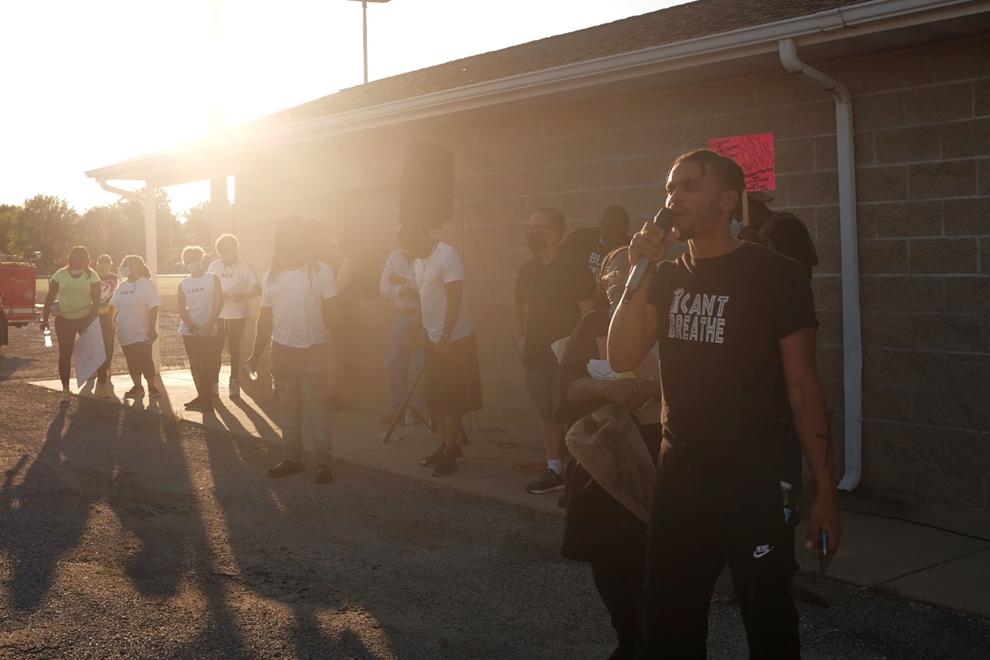 Black Lives Matter demonstration in Benton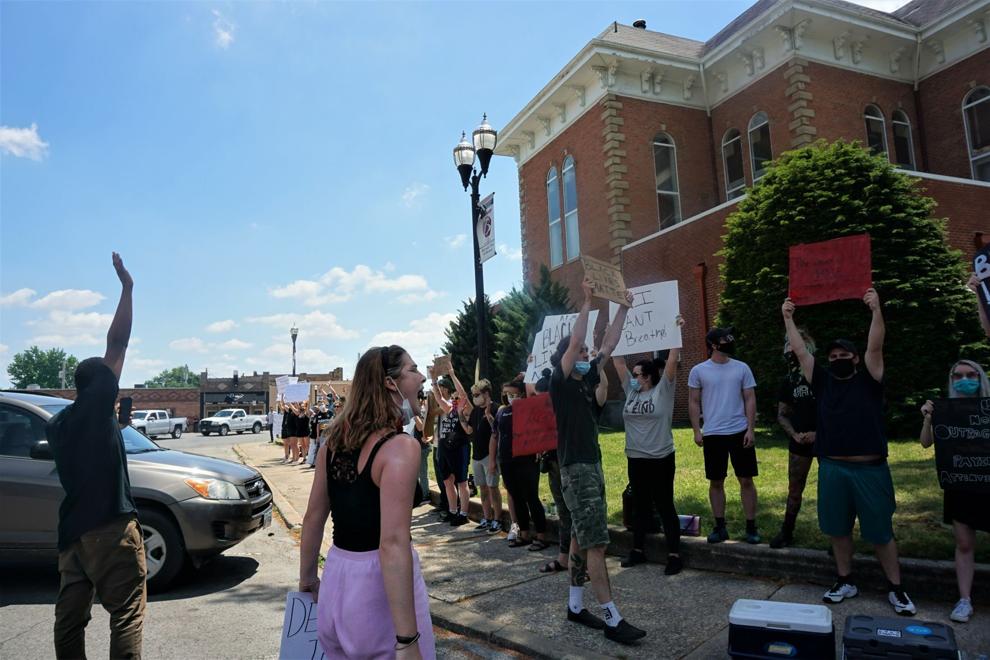 Black Lives Matter demonstration in Benton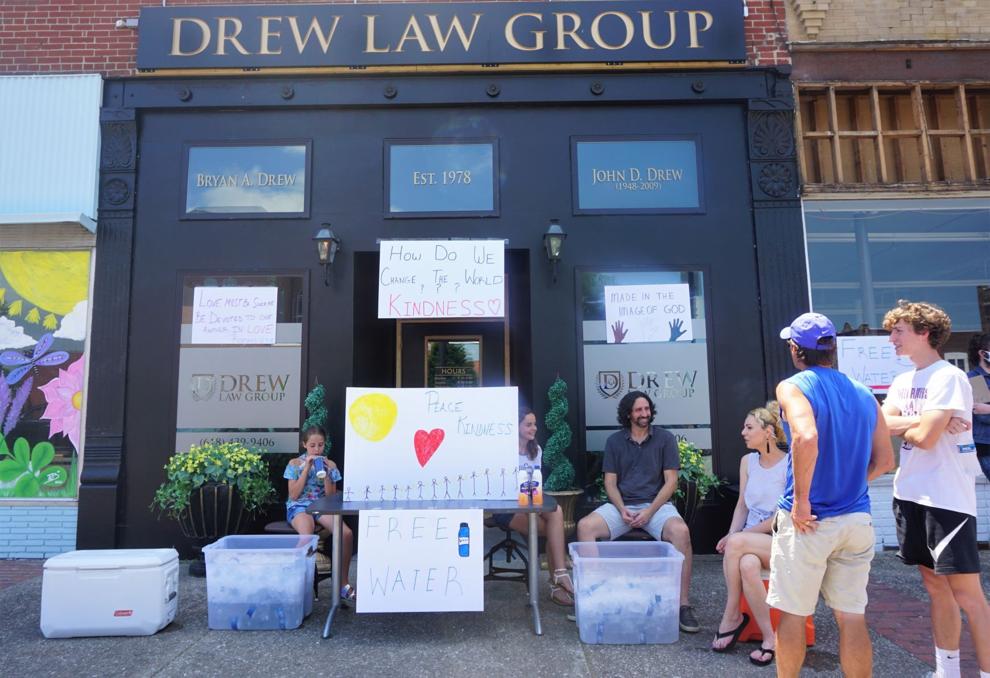 Black Lives Matter demonstration in Benton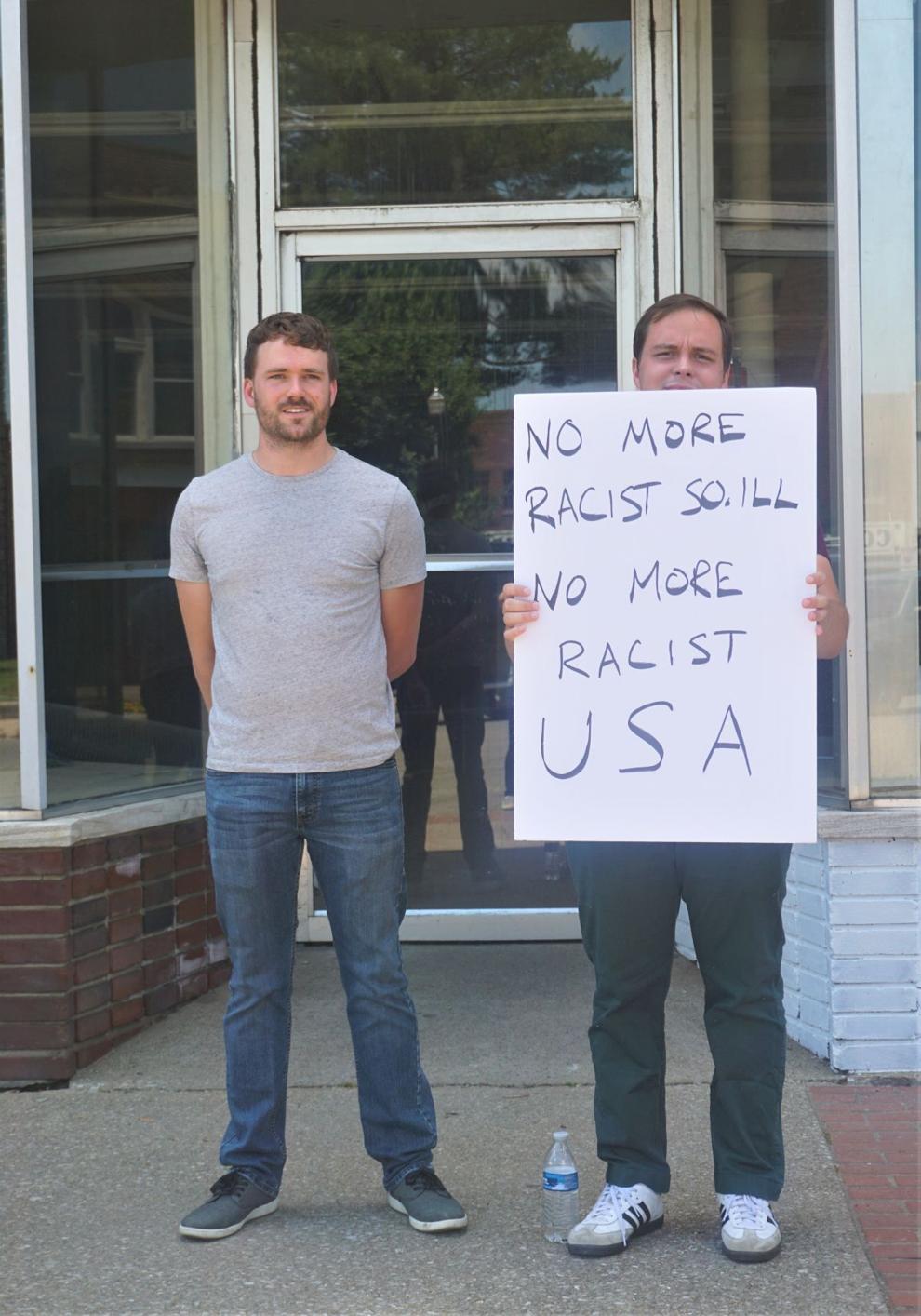 Black Lives Matter demonstration in Benton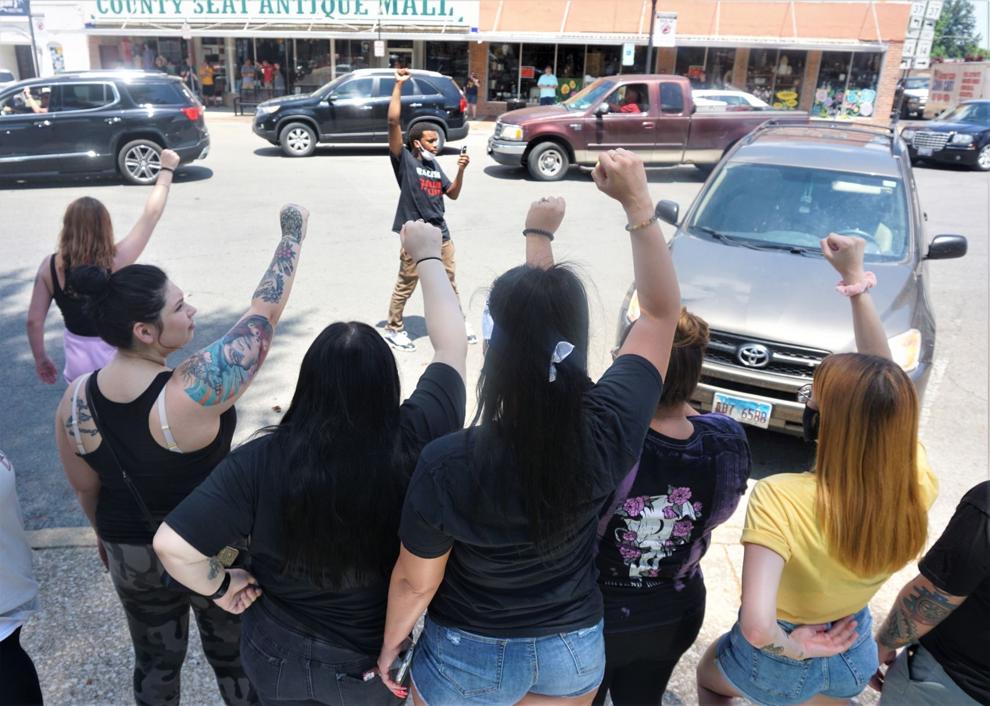 Black Lives Matter demonstration in Benton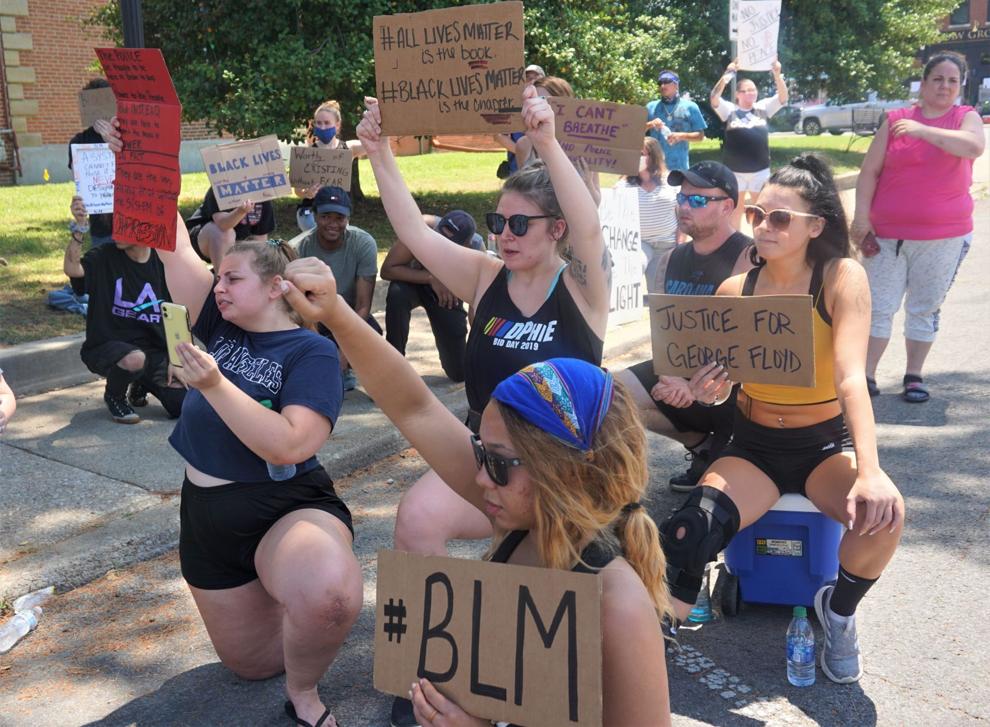 Black Lives Matter demonstration in Benton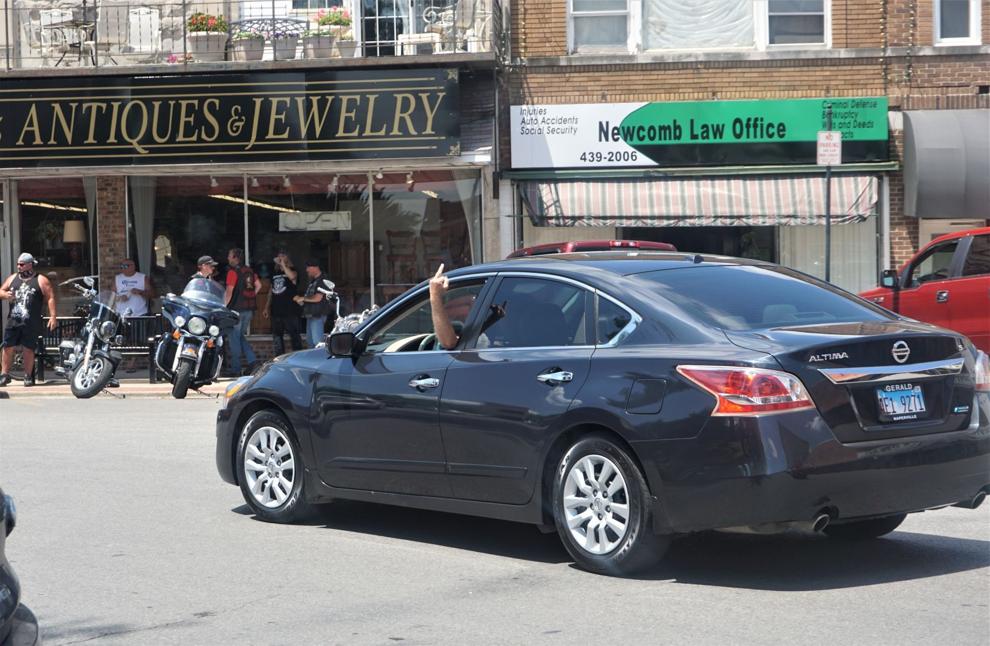 Black Lives Matter demonstration in Benton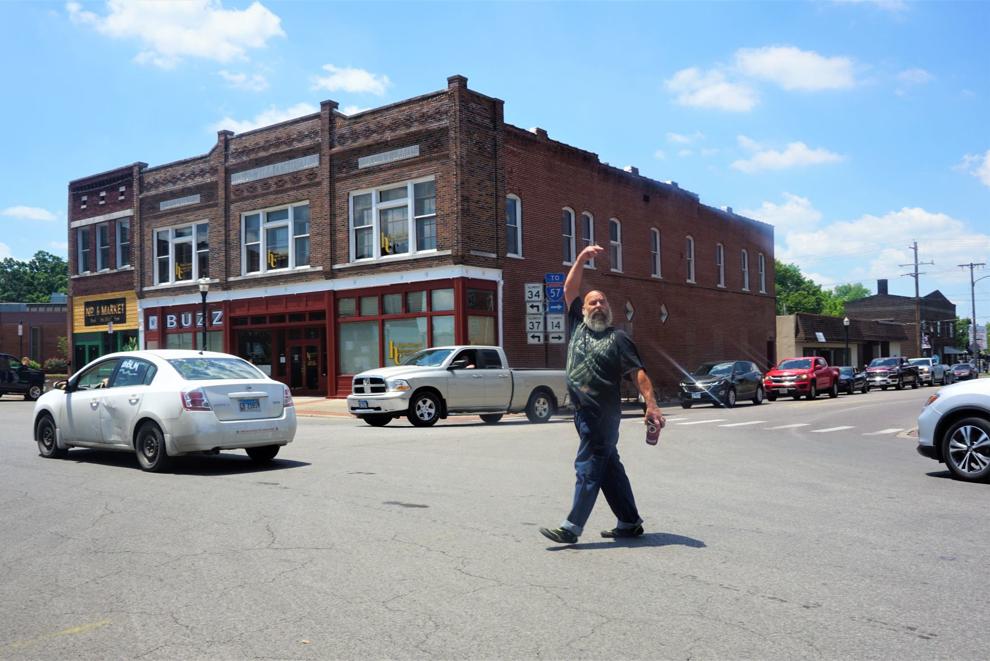 Black Lives Matter demonstration in Benton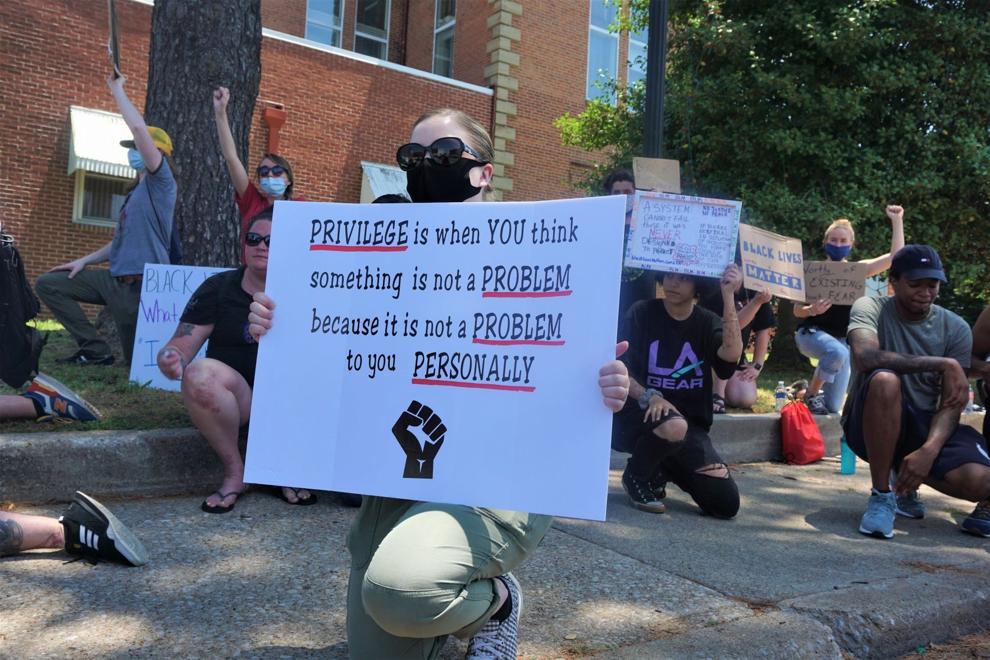 Black Lives Matter demonstration in Benton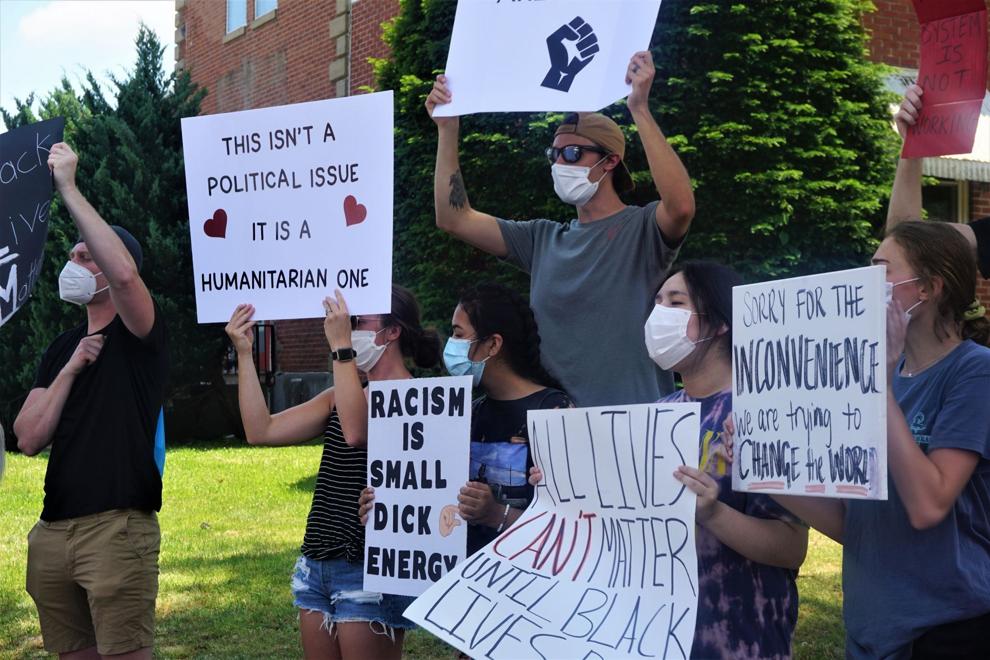 Black Lives Matter demonstration in Benton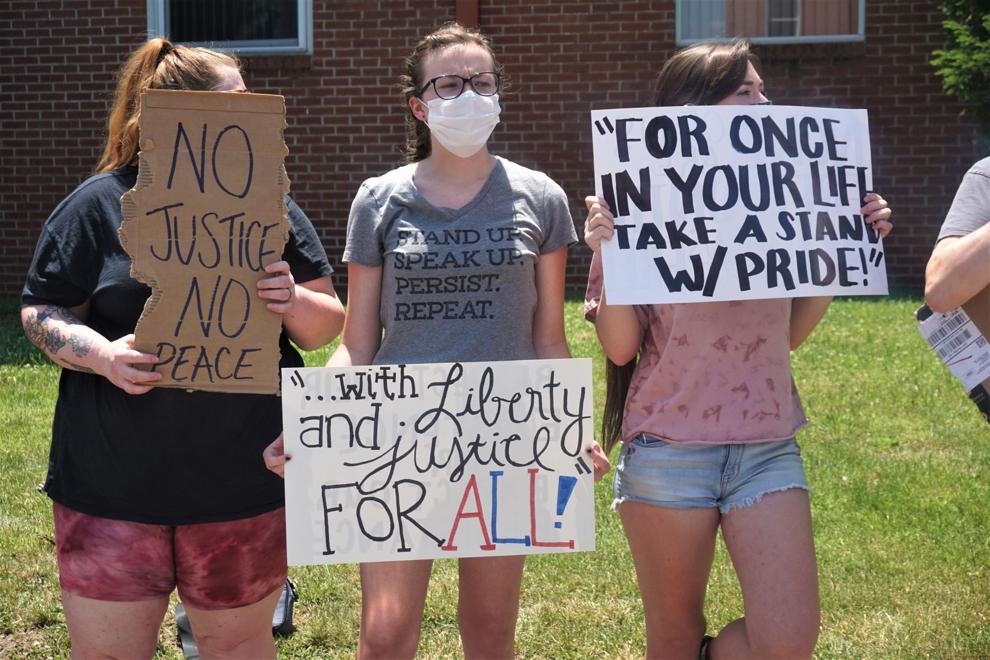 Black Lives Matter demonstration in Benton
More than 200 attend Black Lives Matter rally in Du Quoin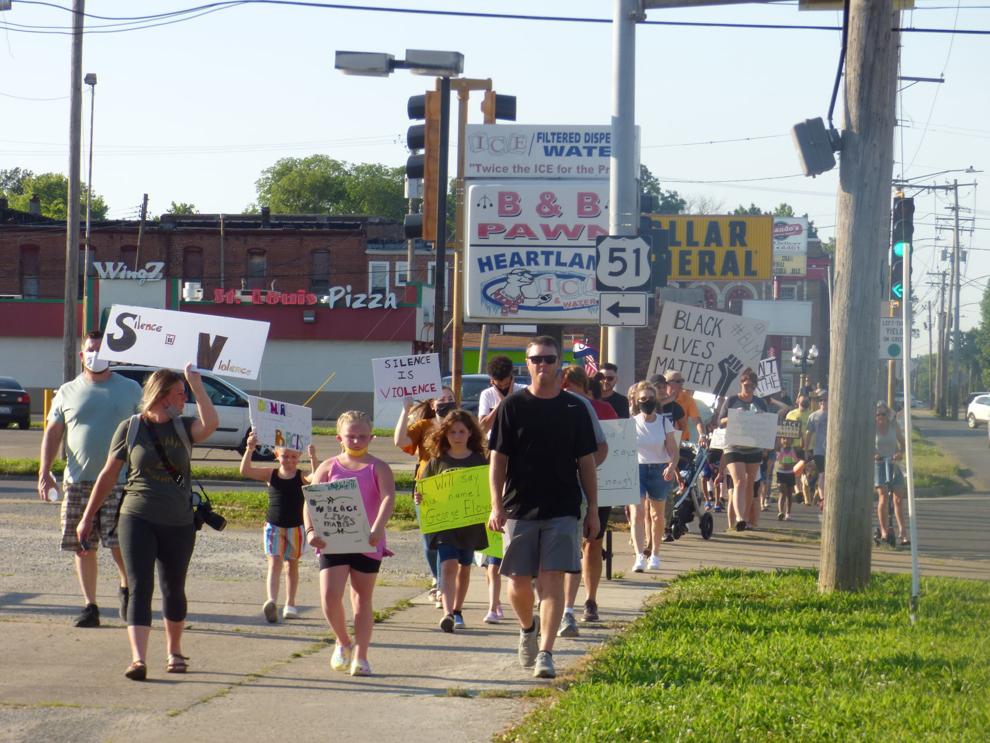 More than 200 attend Black Lives Matter rally in Du Quoin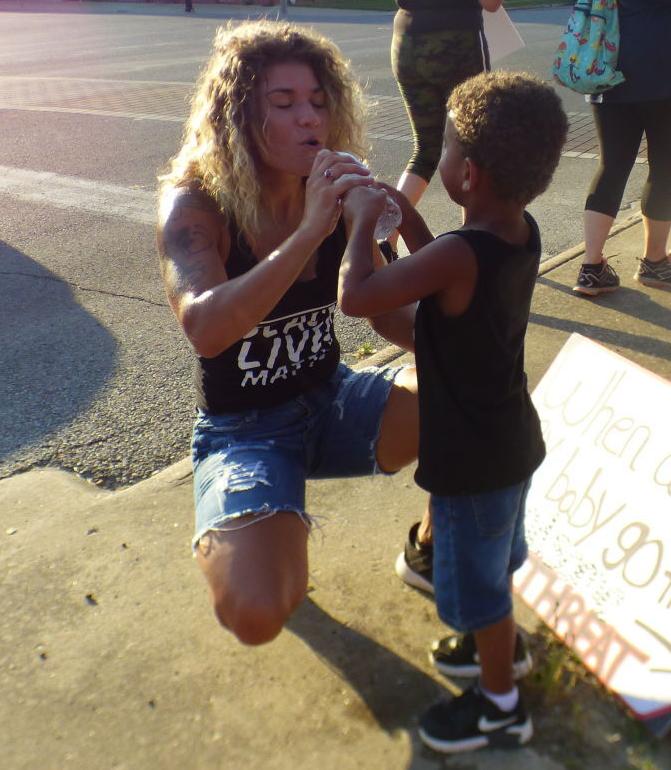 More than 200 attend Black Lives Matter rally in Du Quoin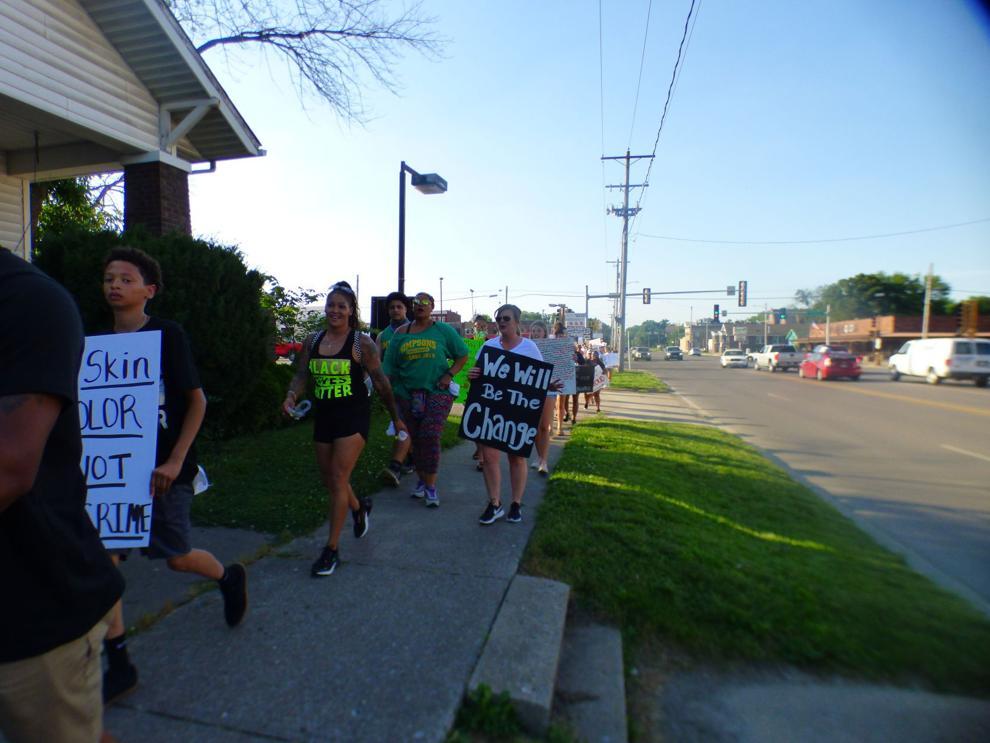 Justice for George Floyd Protest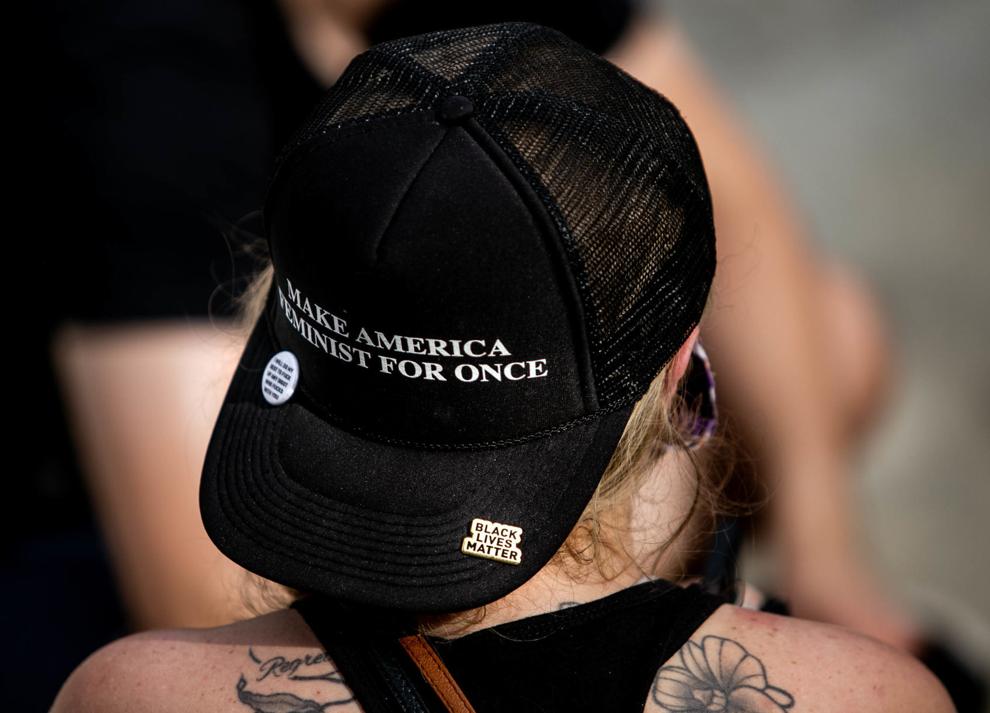 Justice for George Floyd Protest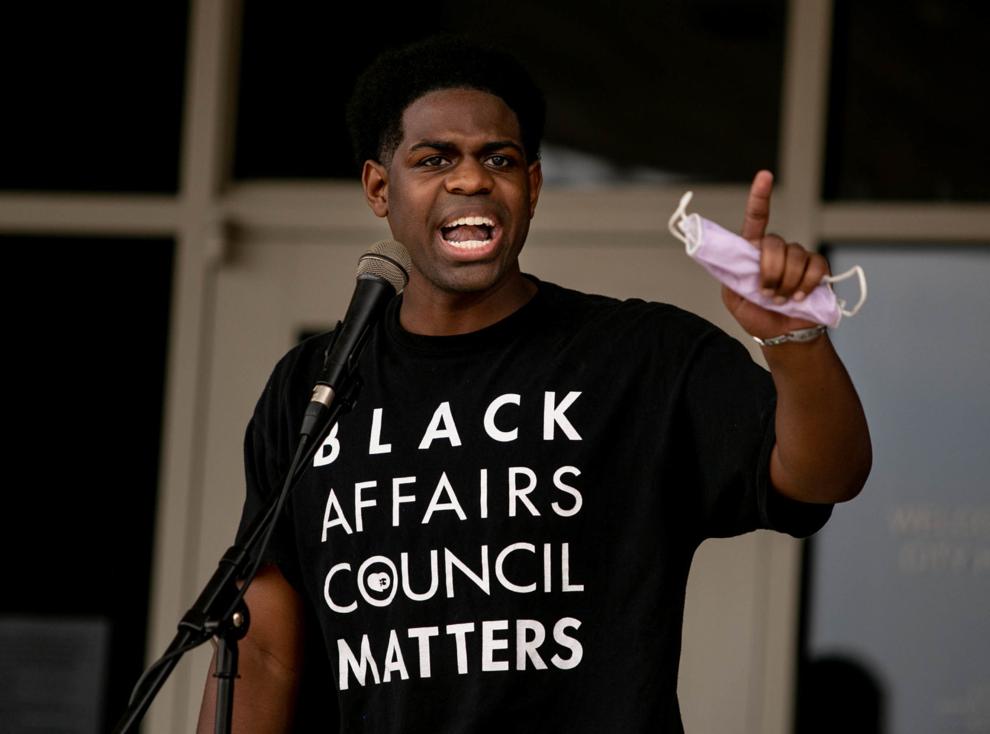 Justice for George Floyd Protest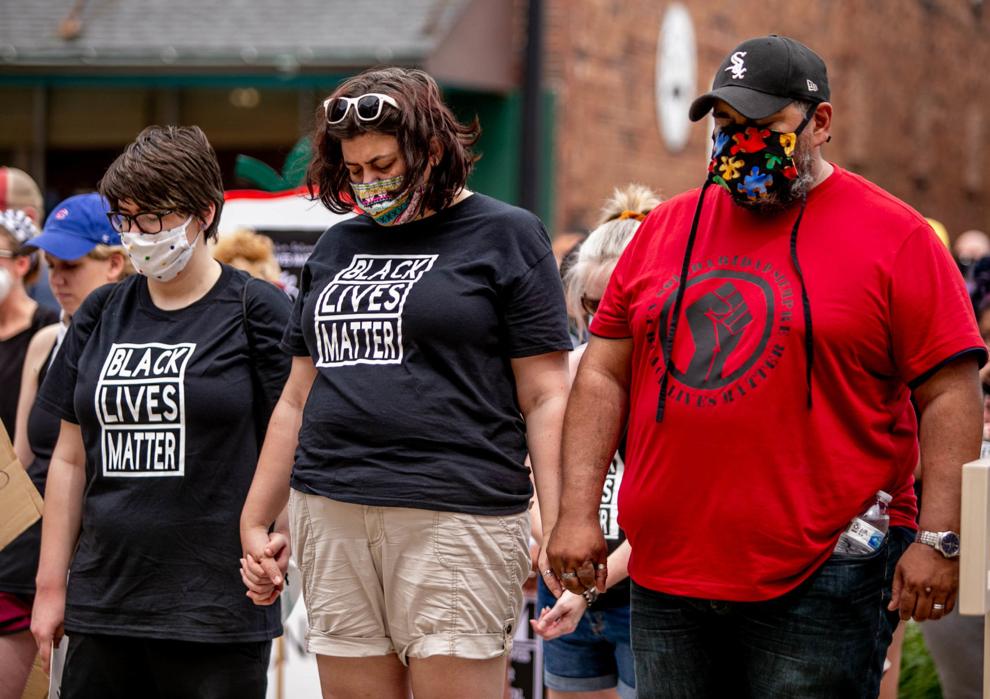 Protesters march in Herrin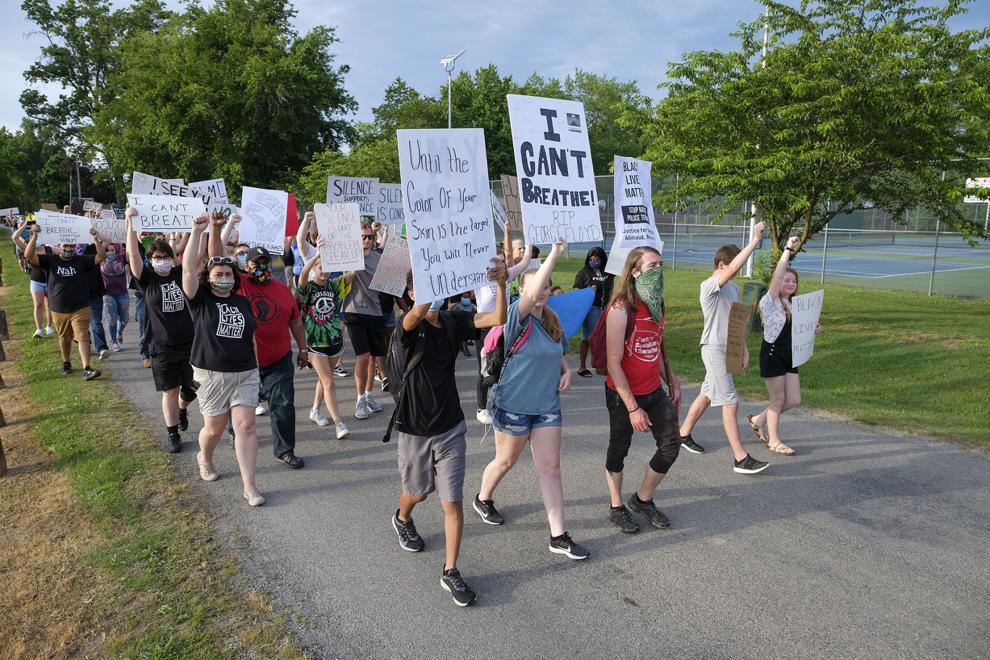 Watch Now: Protesters march in Herrin
Protesters march in Herrin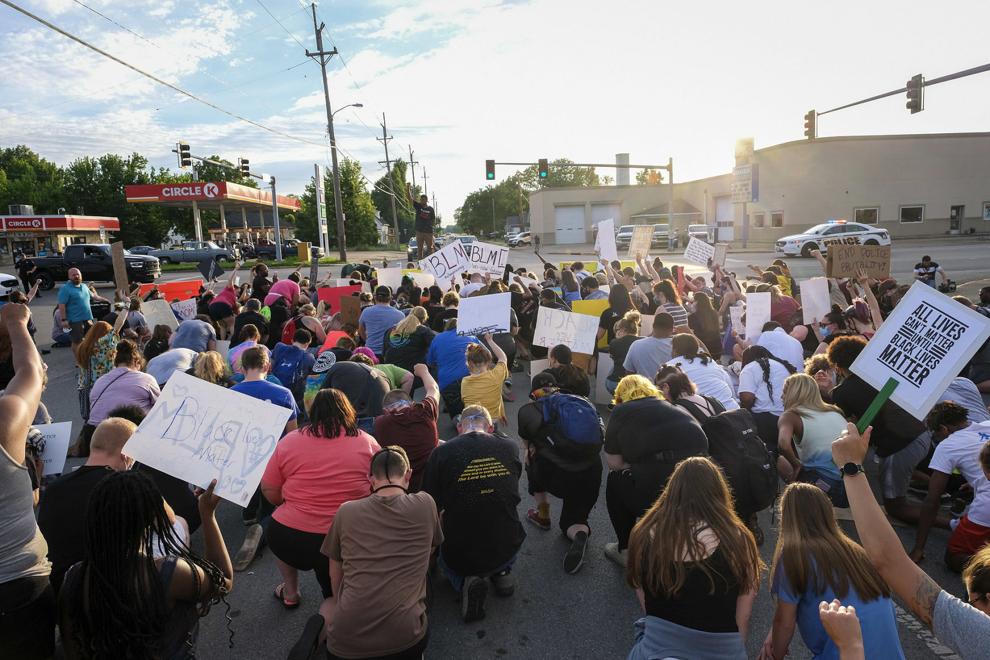 Protesters march in Herrin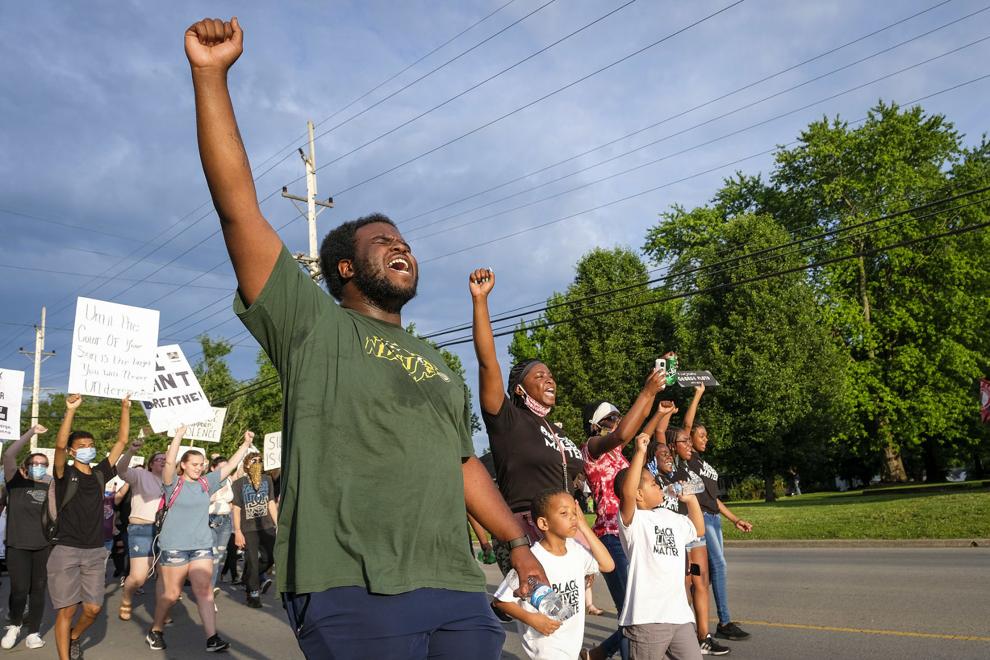 Justice for George Floyd Protest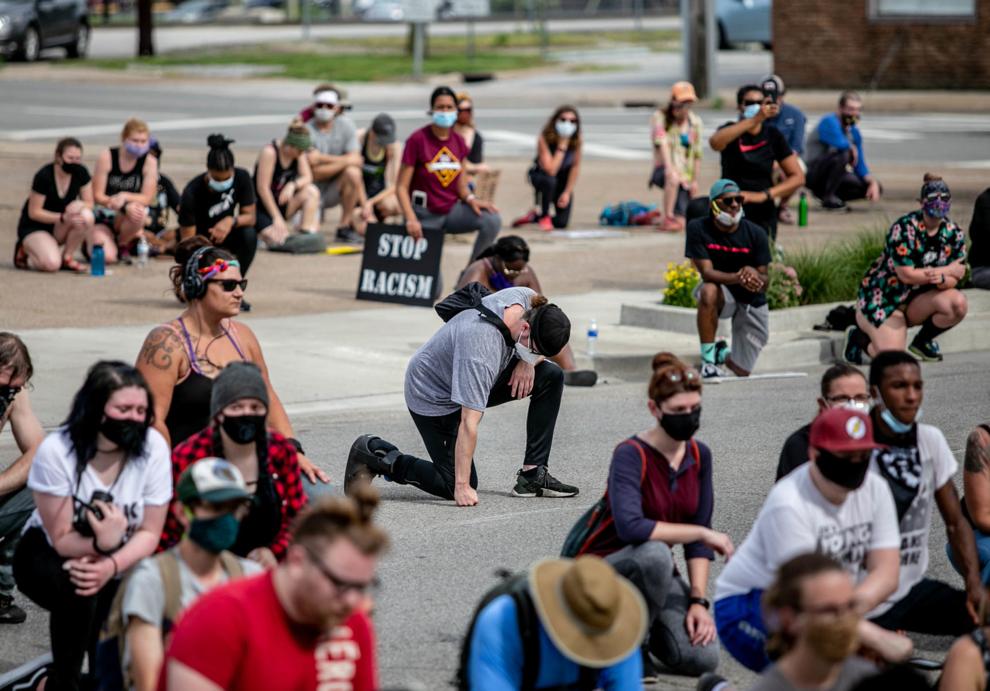 Justice for George Floyd Protest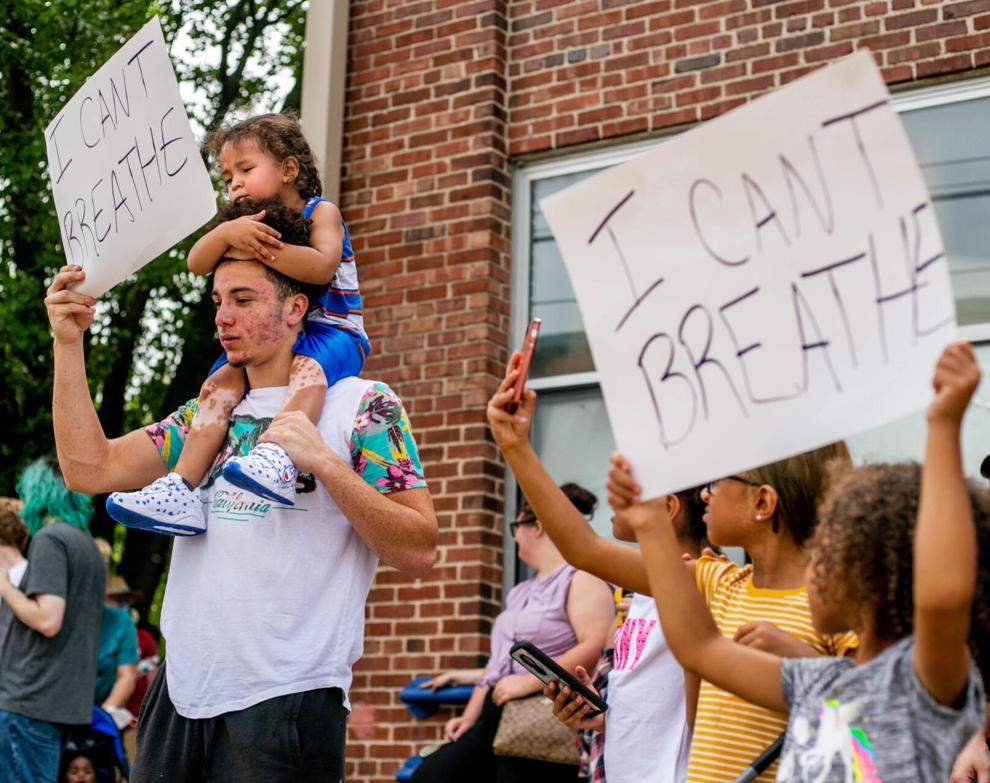 Justice for George Floyd Protest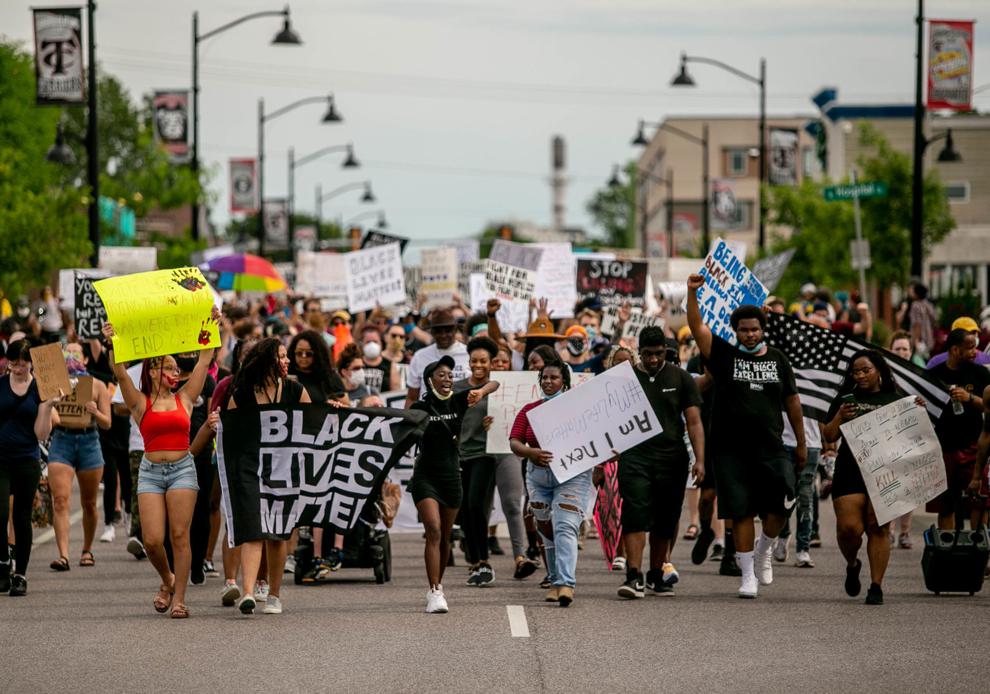 Justice for George Floyd Protest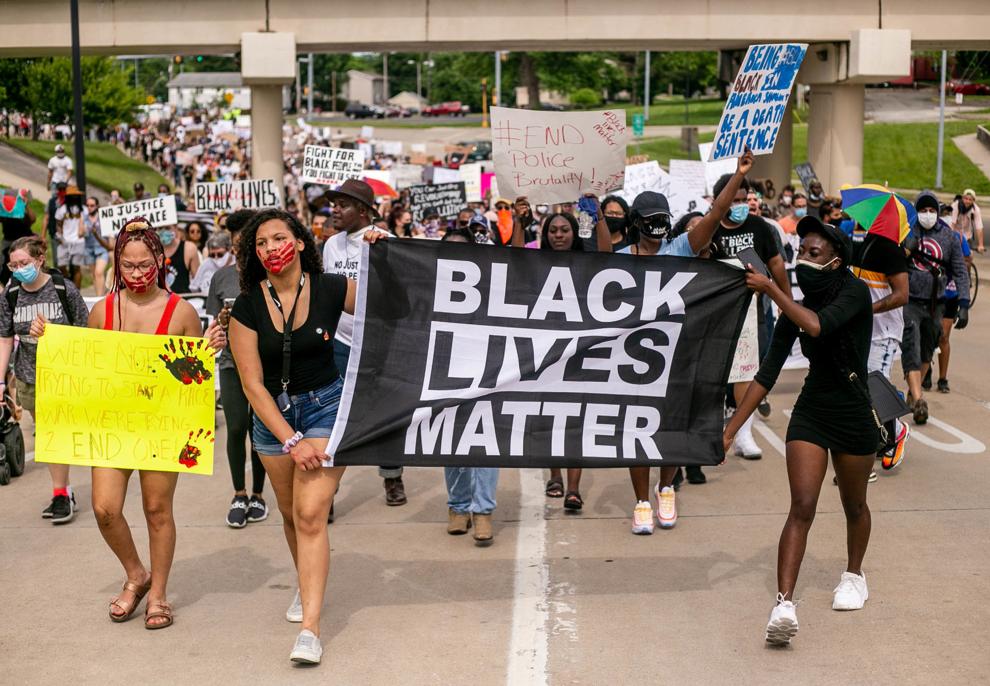 Justice for George Floyd Protest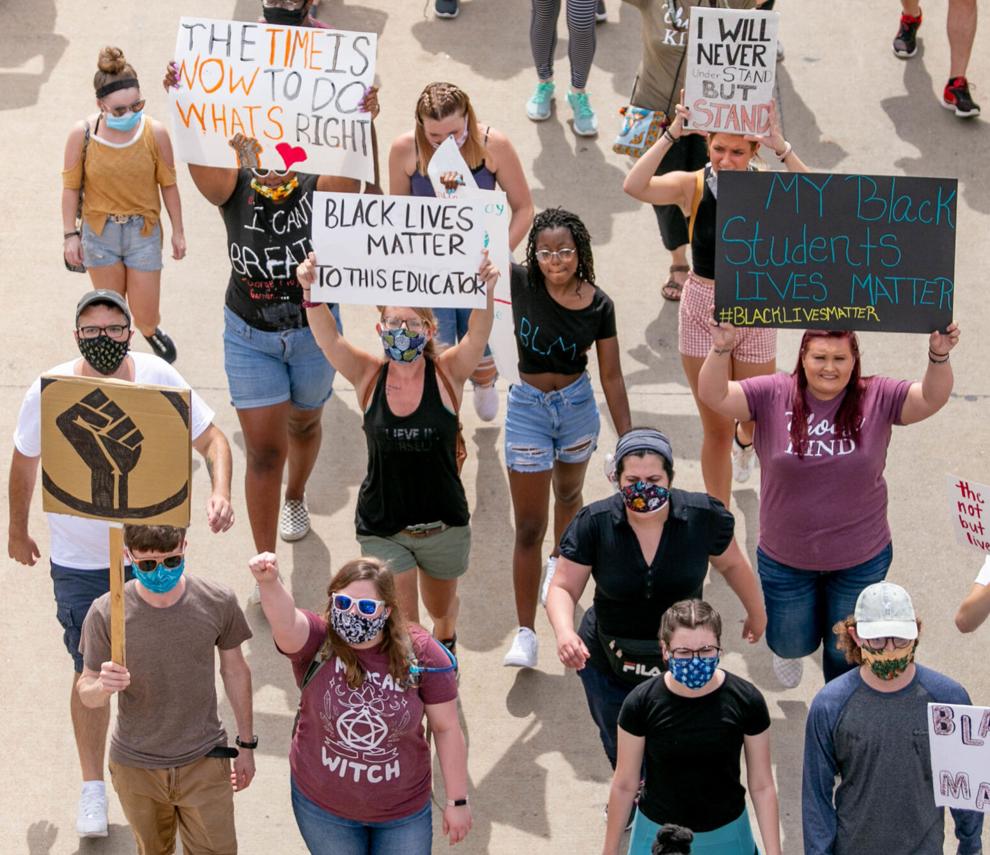 Justice for George Floyd Protest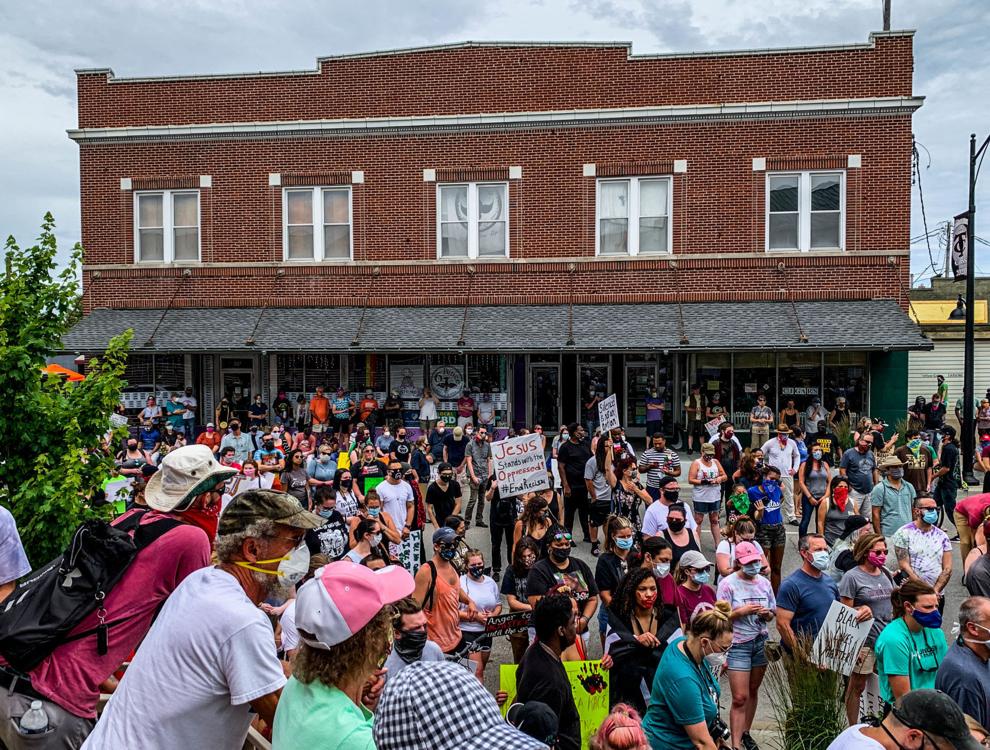 Justice for George Floyd Protest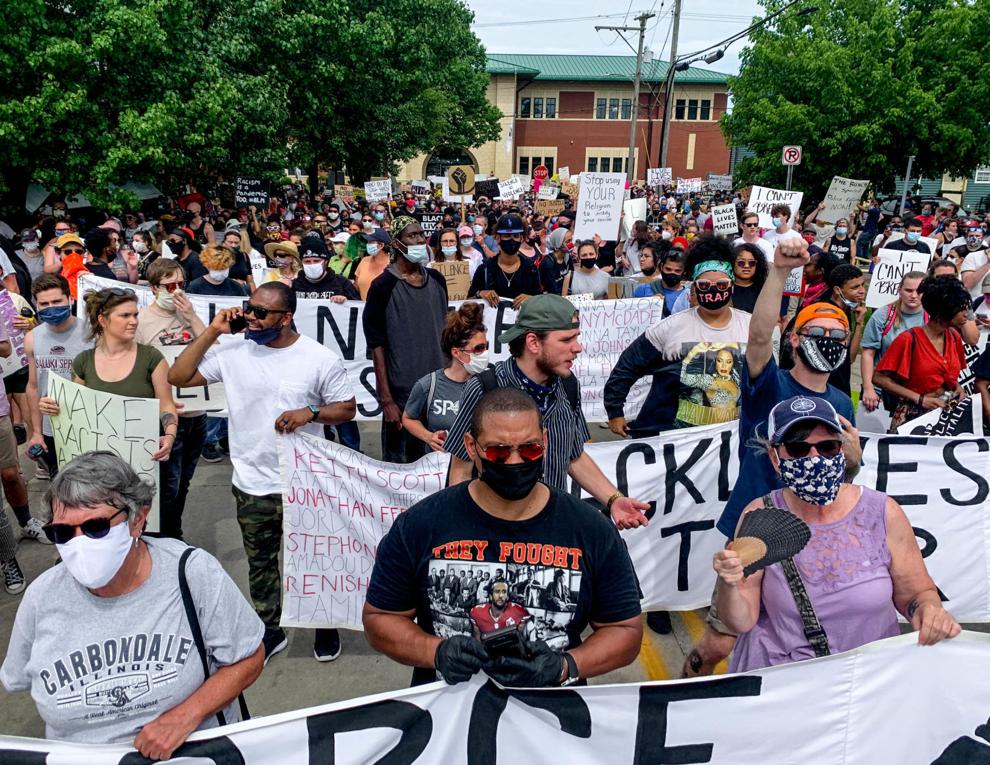 Justice for George Floyd Protest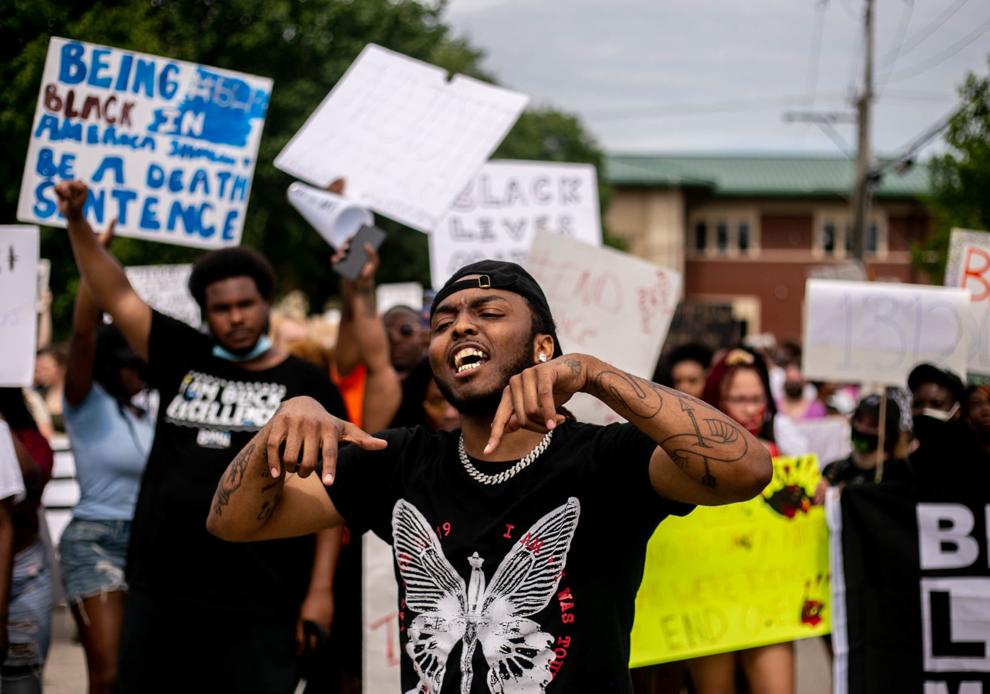 Justice for George Floyd Protest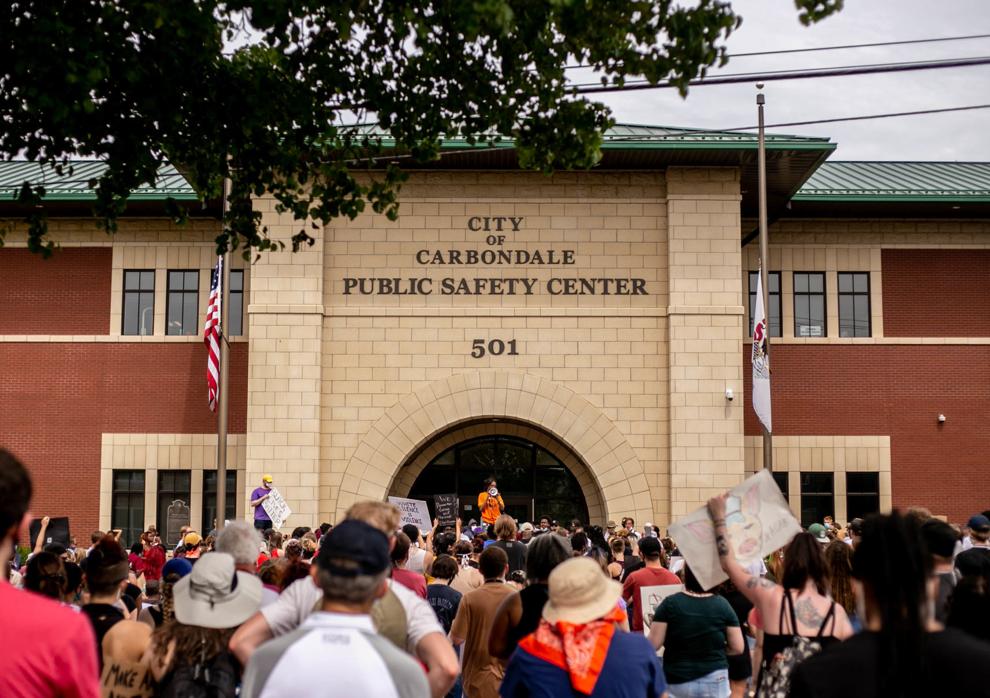 Justice for George Floyd Protest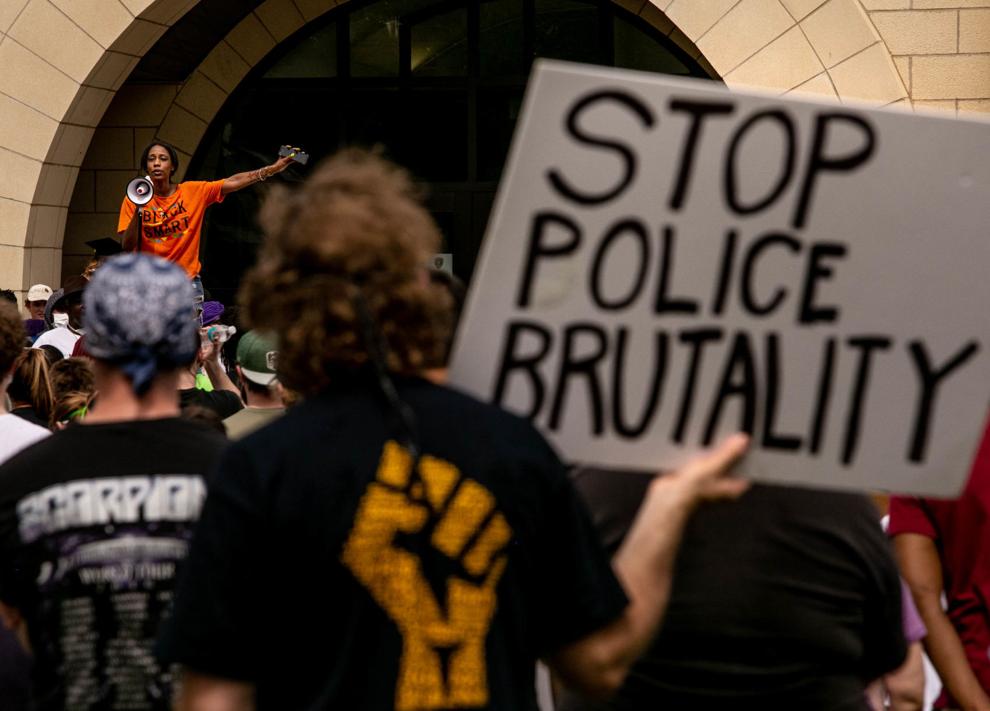 Justice for George Floyd Protest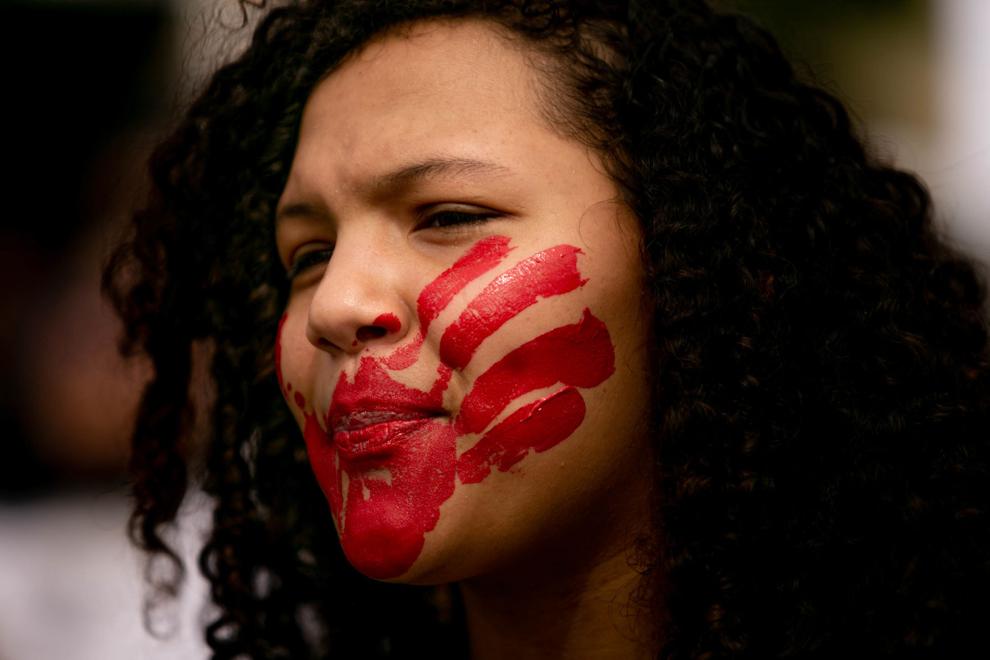 Justice for George Floyd Protest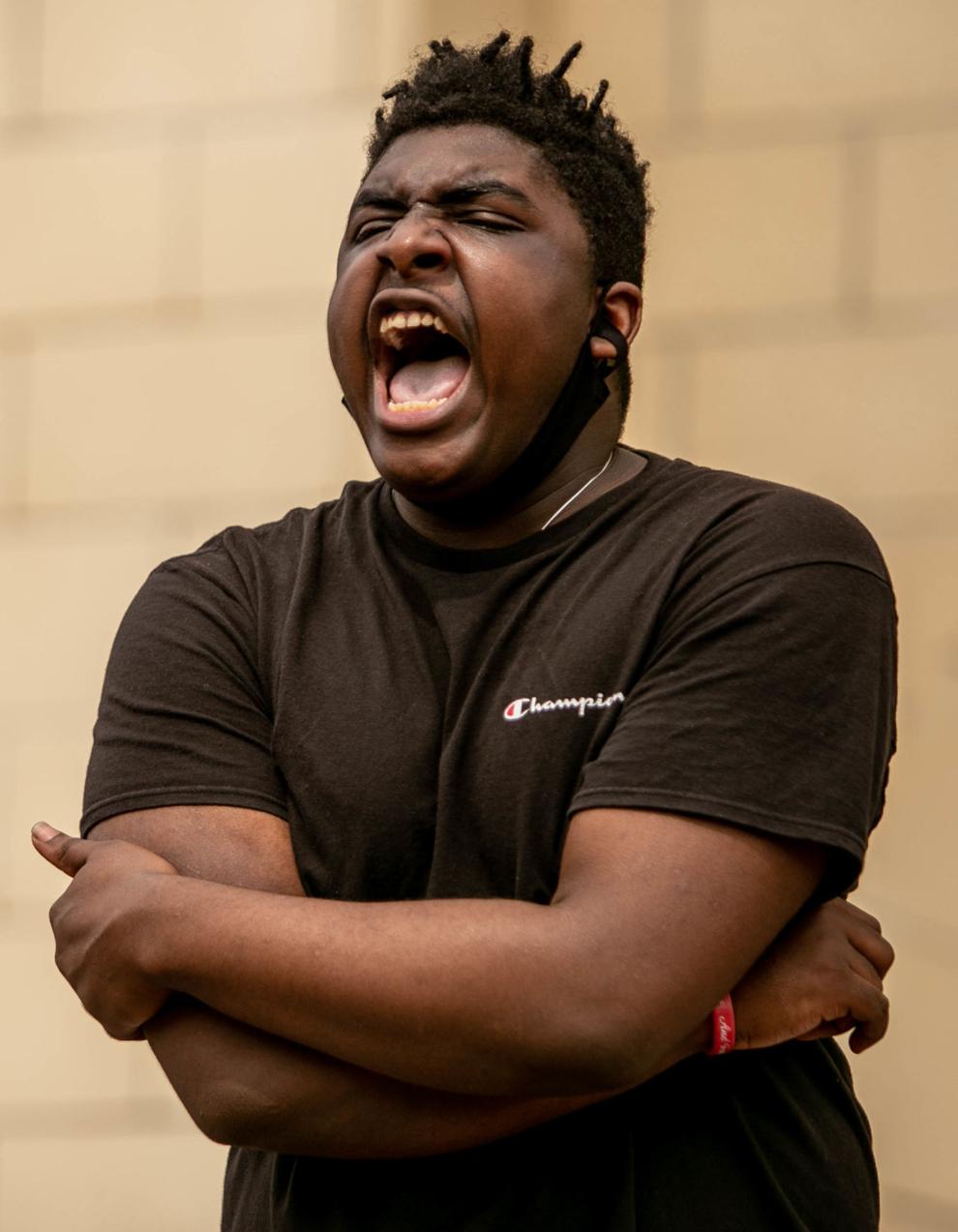 Justice for George Floyd Protest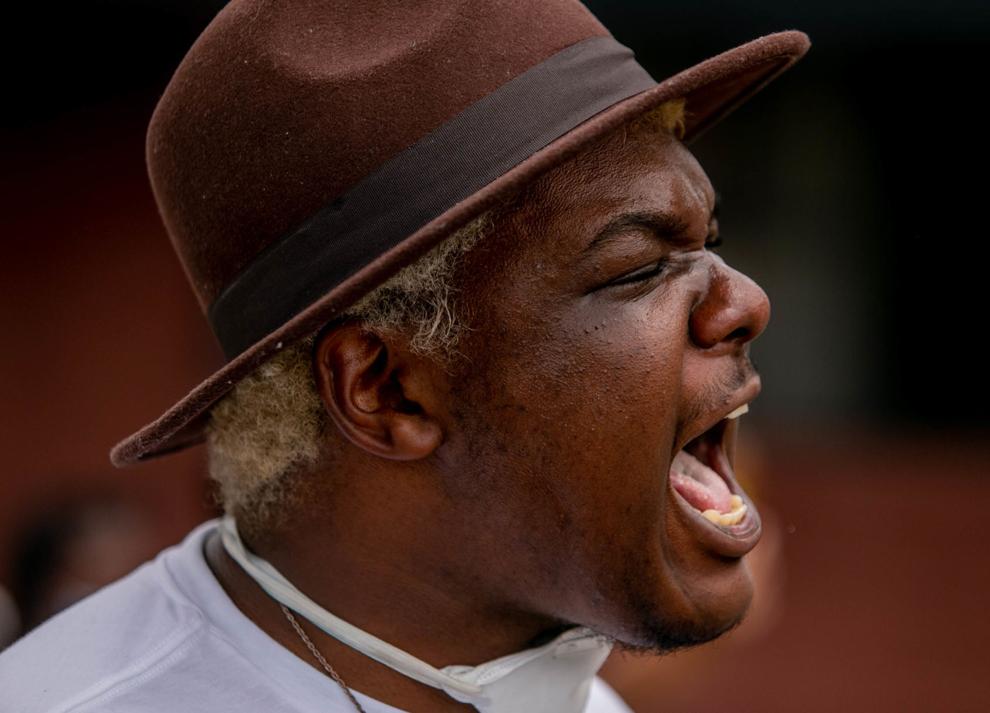 Justice for George Floyd Protest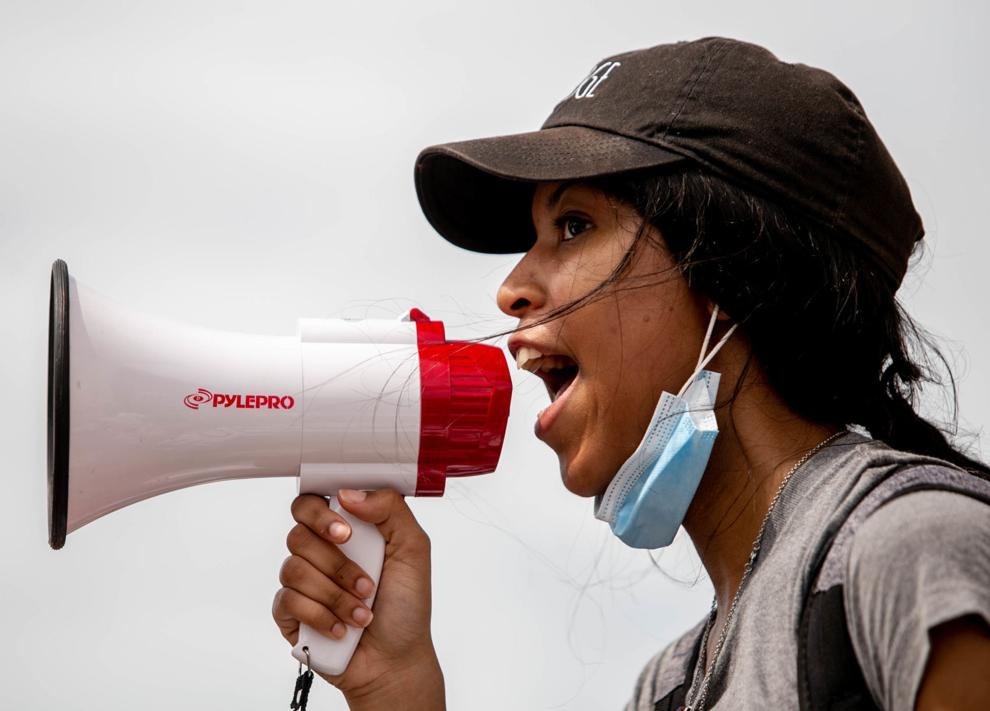 Justice for George Floyd Protest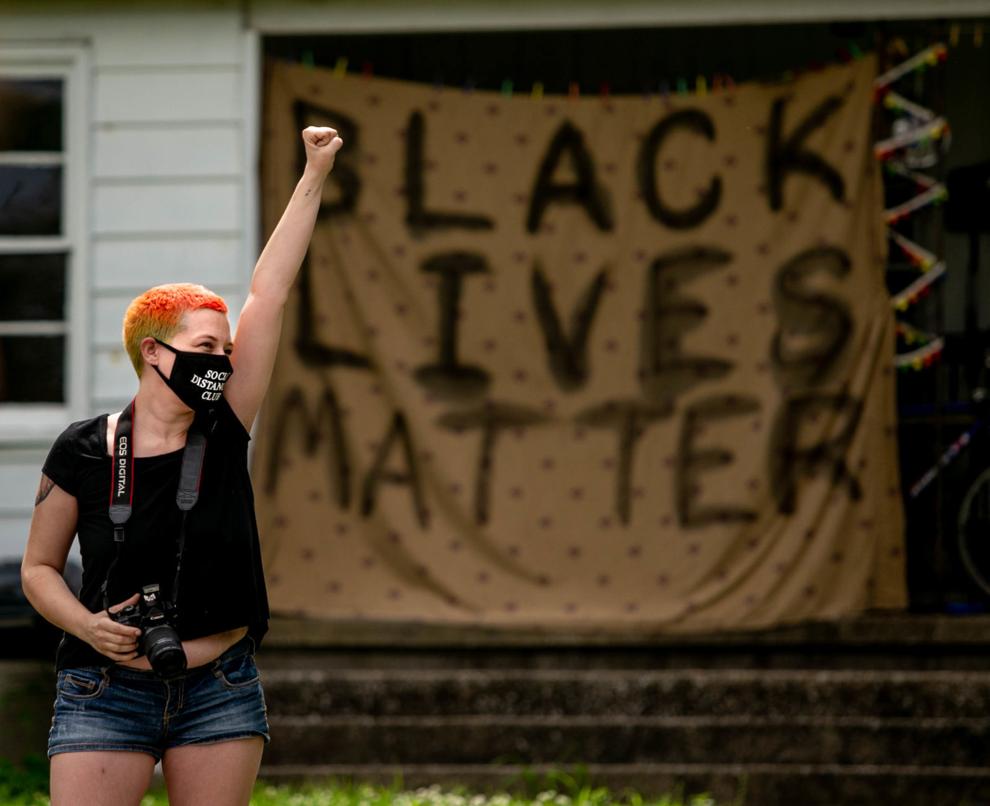 Justice for George Floyd Protest
Justice for George Floyd Protest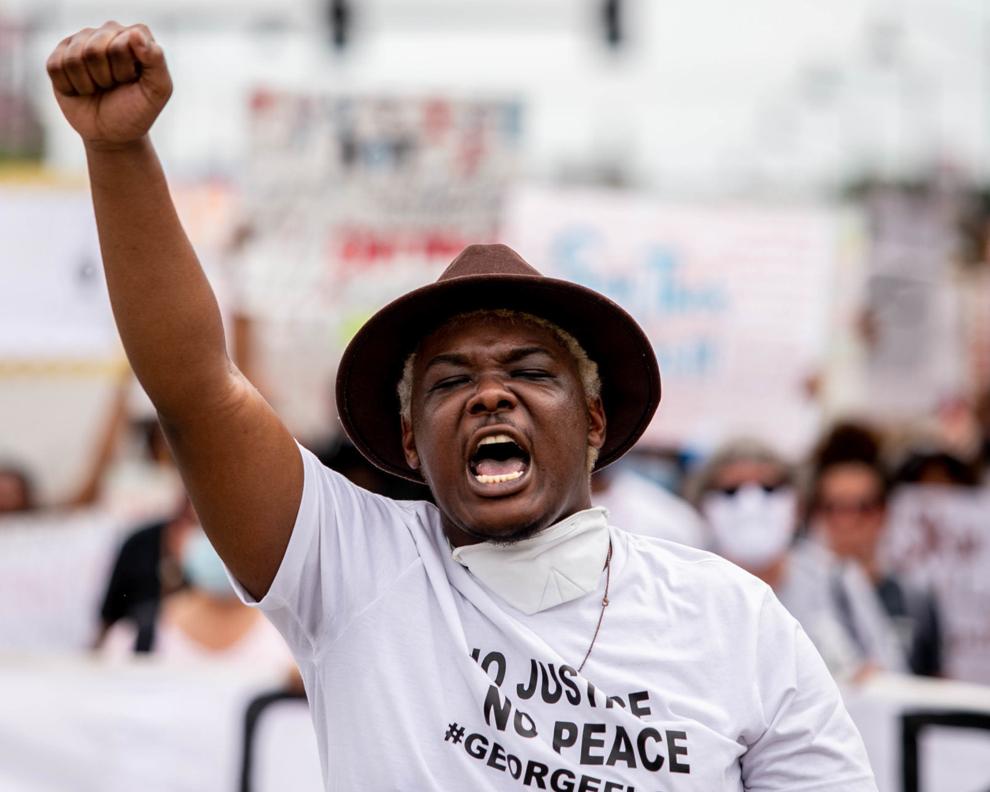 Justice for George Floyd Protest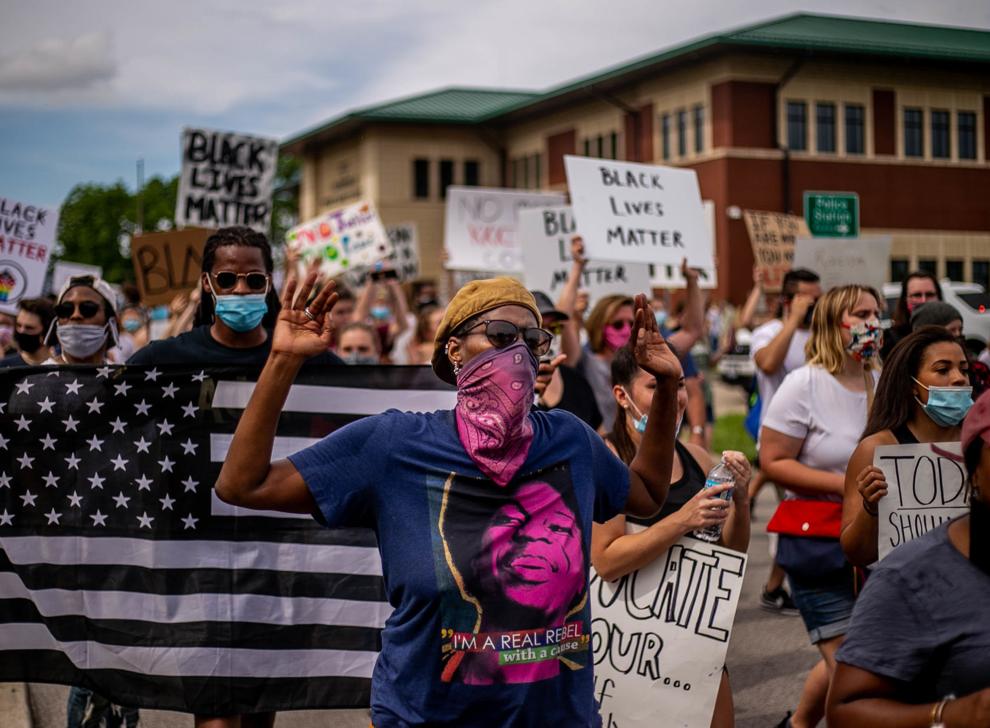 Carbondale march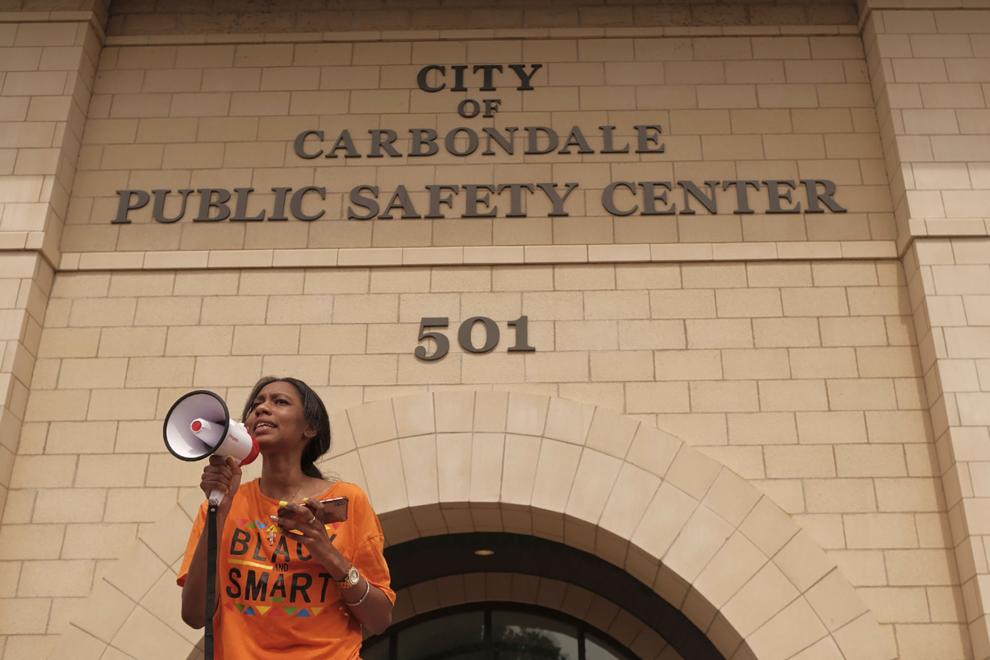 Carbondale march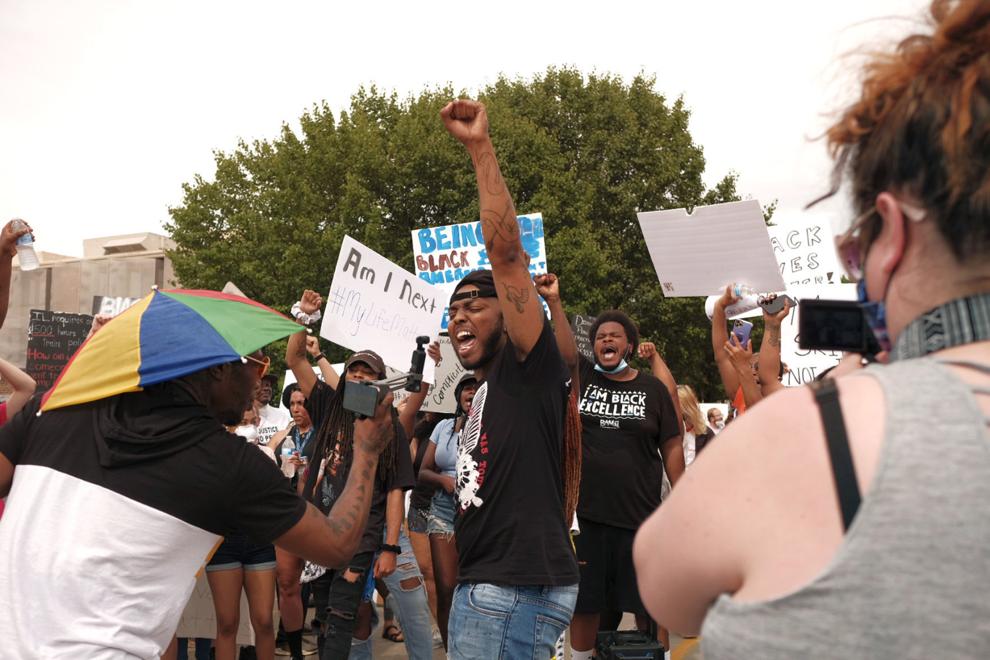 Carbondale march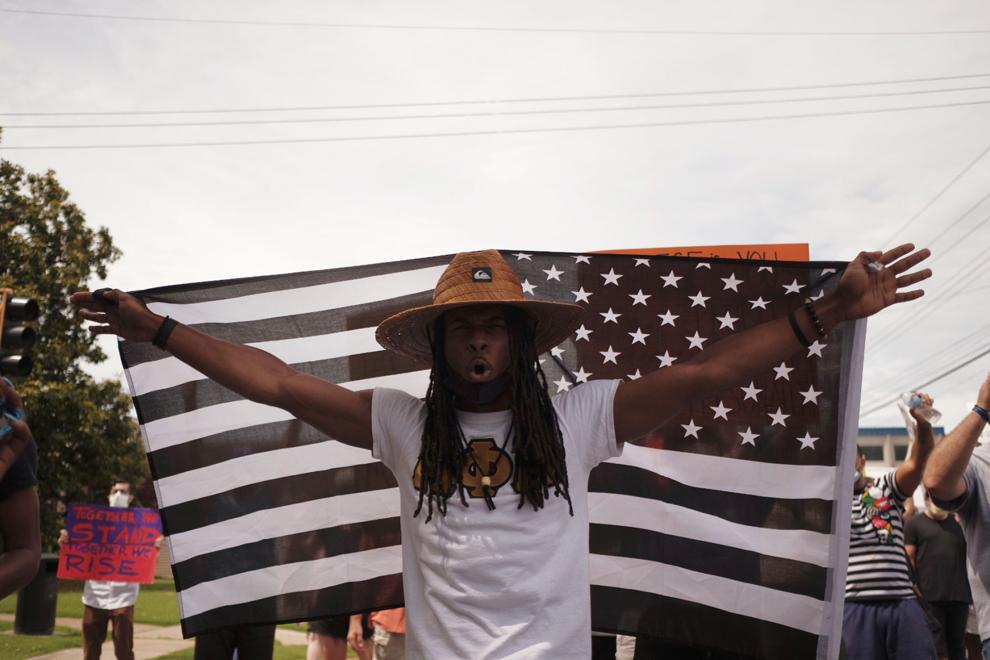 Carbondale march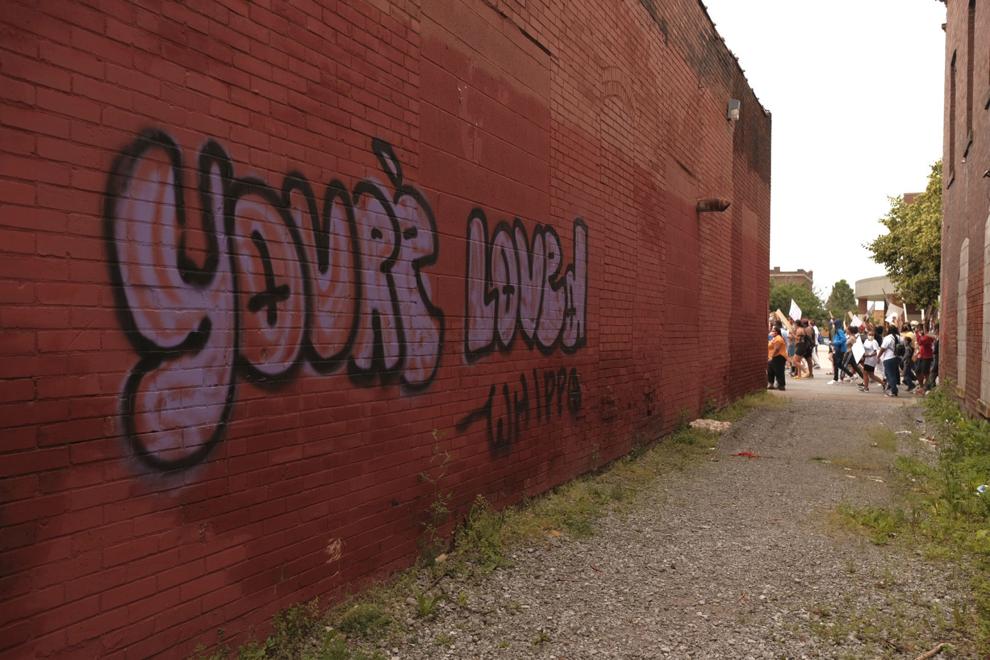 In Anna, nearly 200 demonstrate against police brutality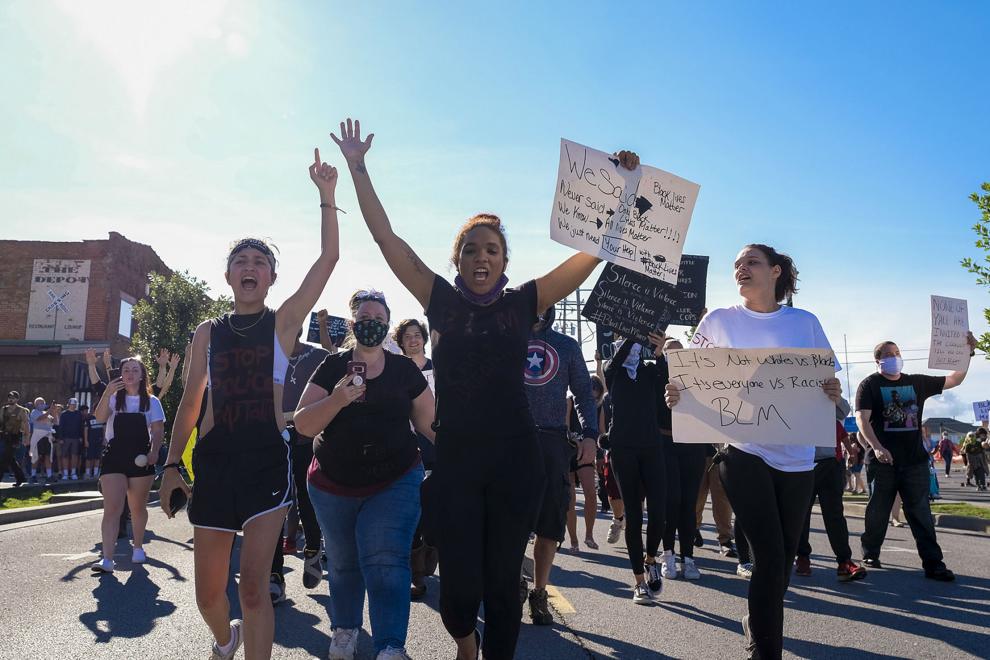 In Anna, nearly 200 demonstrate against police brutality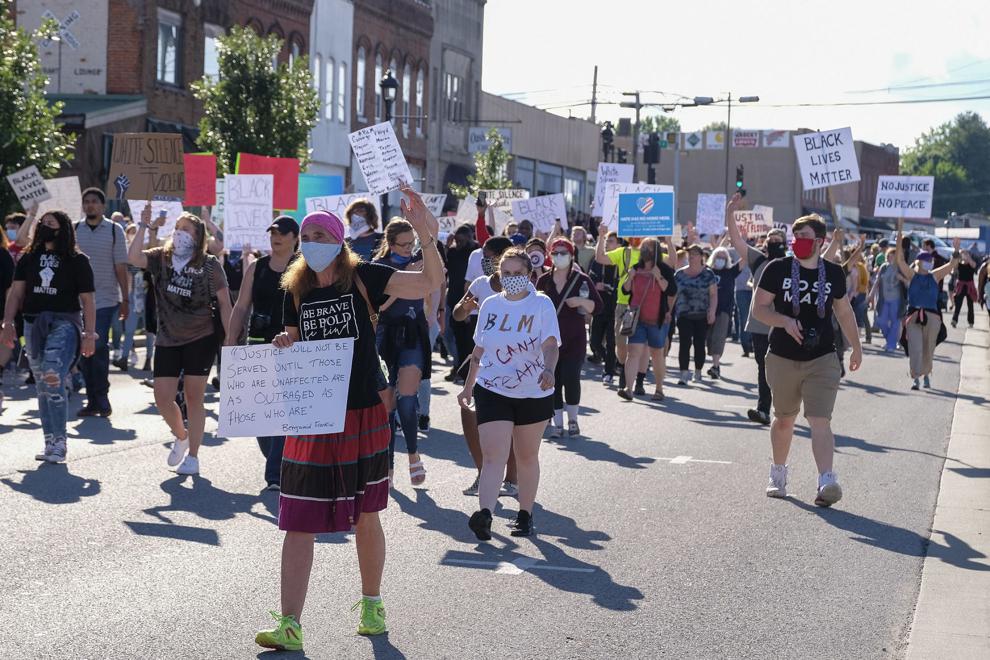 In Anna, nearly 200 demonstrate against police brutality
In Anna, nearly 200 demonstrate against police brutality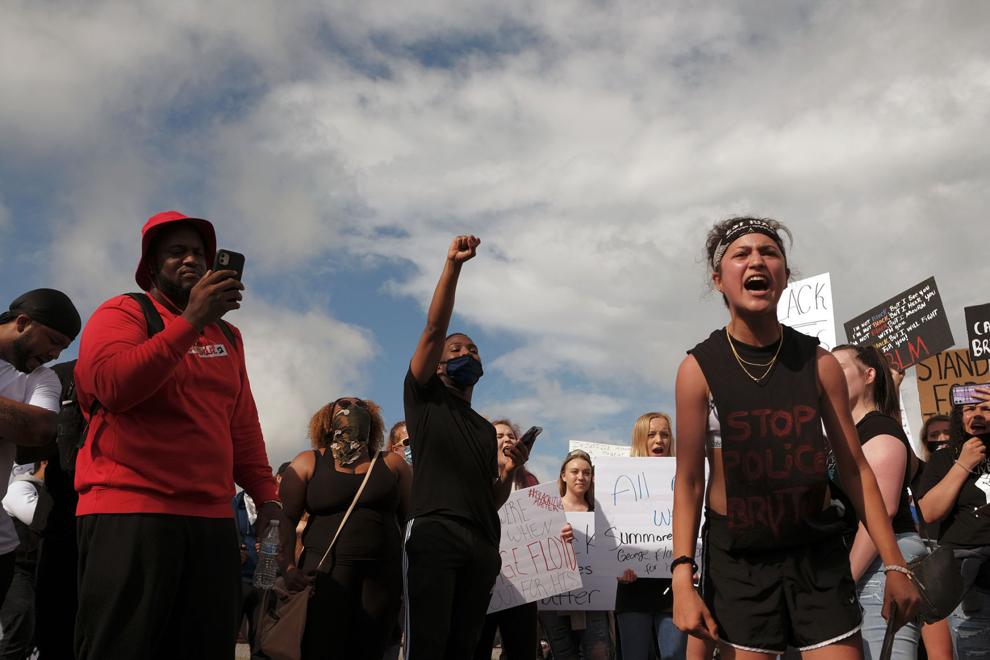 Anna protest: 'I'm not black but I mourn with you.'
In Anna, nearly 200 demonstrate against police brutality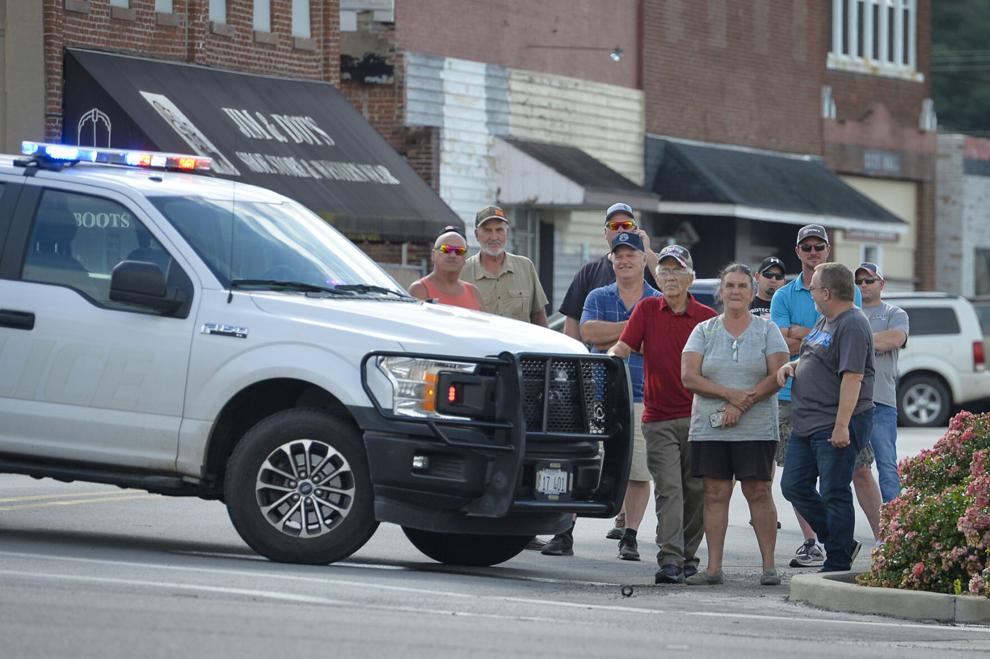 In Anna, nearly 200 demonstrate against police brutality
In Anna, nearly 200 demonstrate against police brutality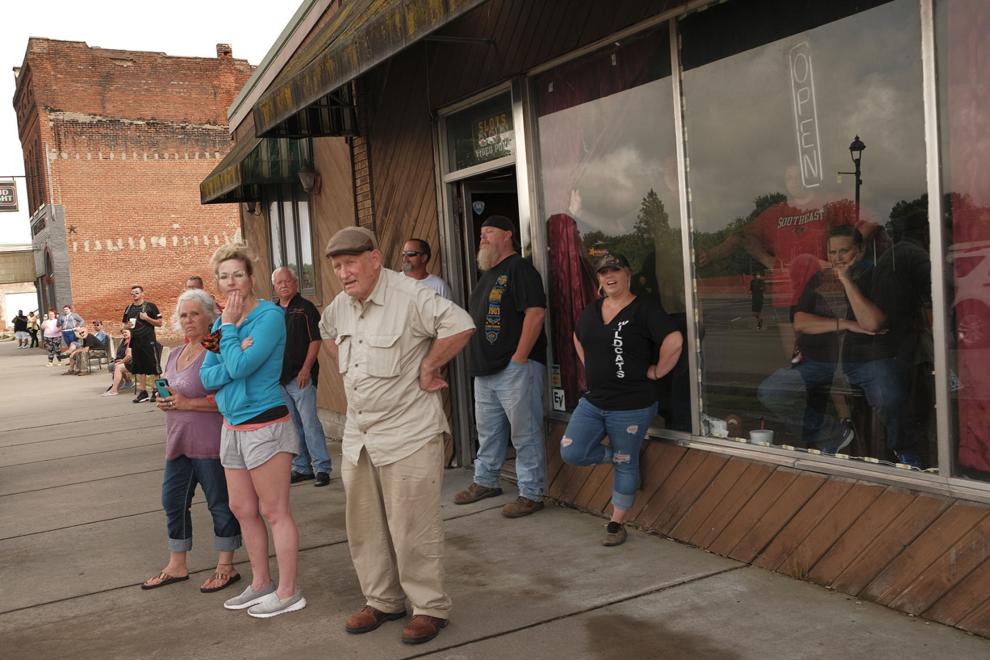 In Anna, nearly 200 demonstrate against police brutality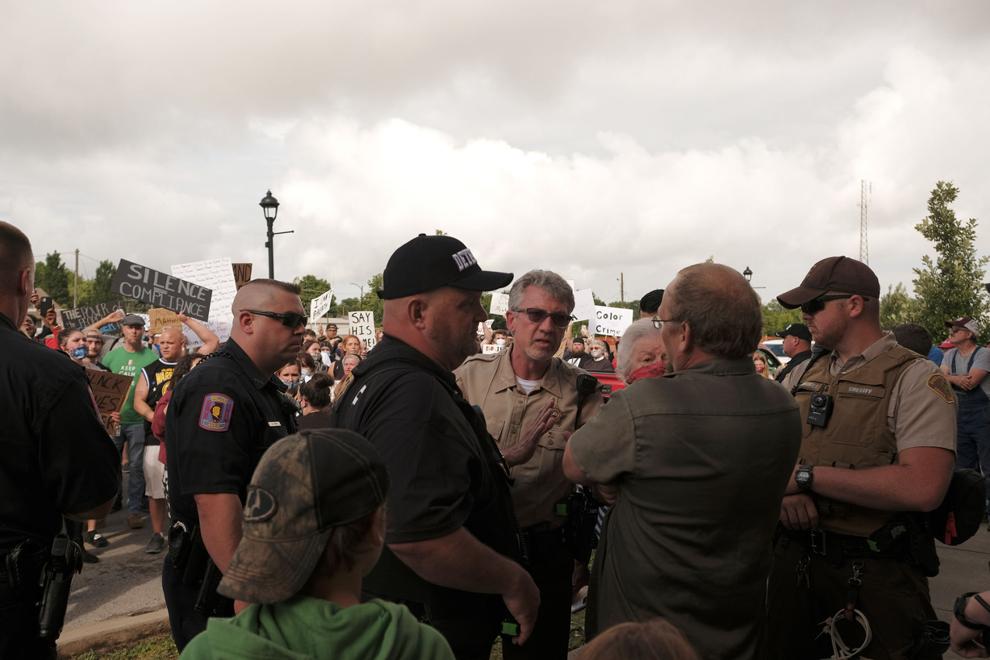 Nearly 200 protest in Anna
In Anna, nearly 200 demonstrate against police brutality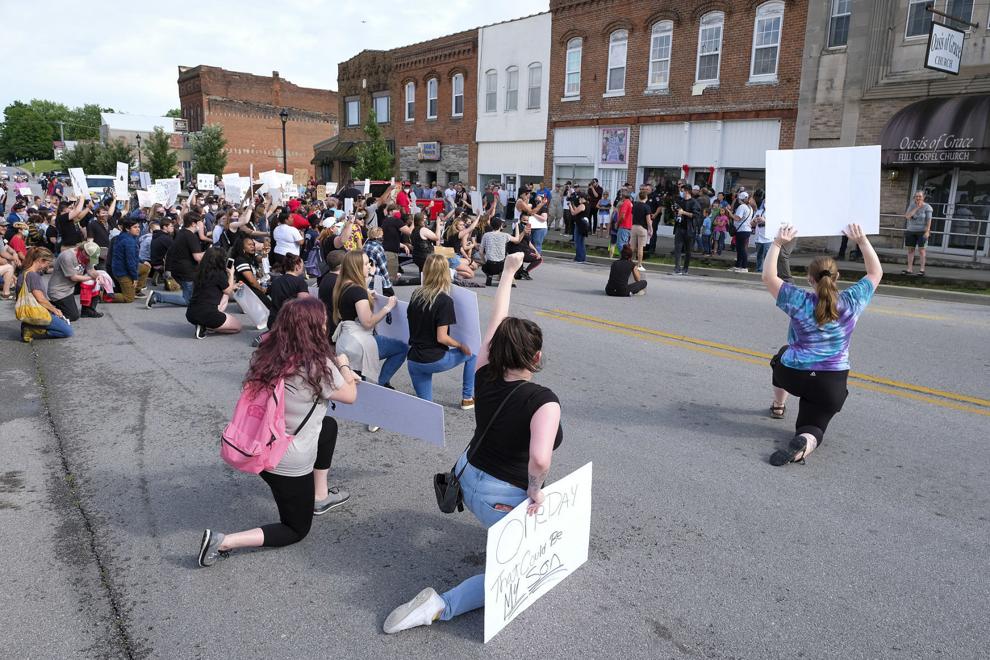 Carterville march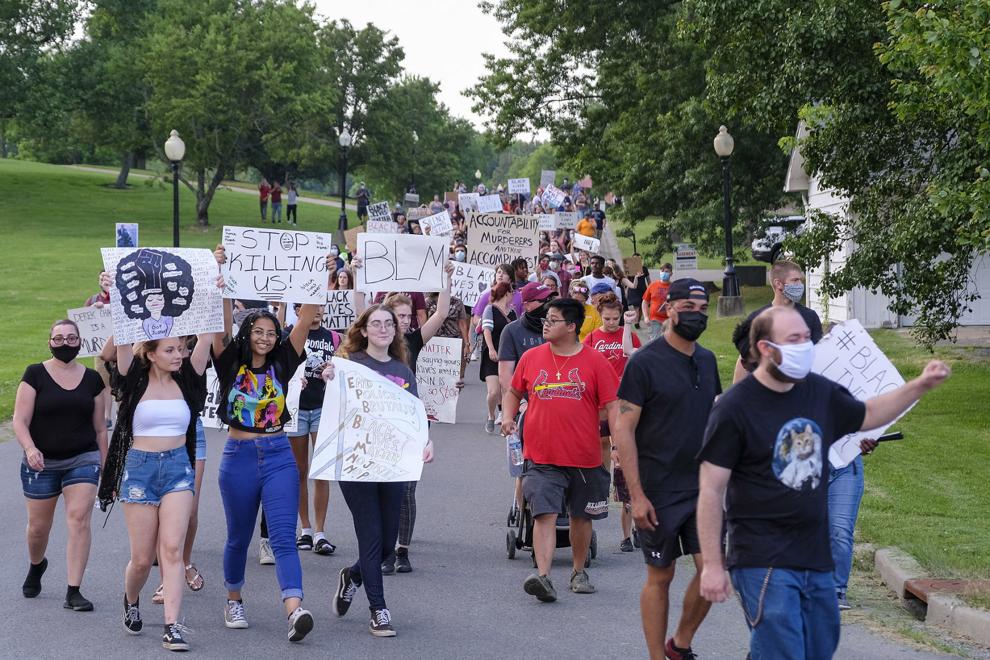 Carterville march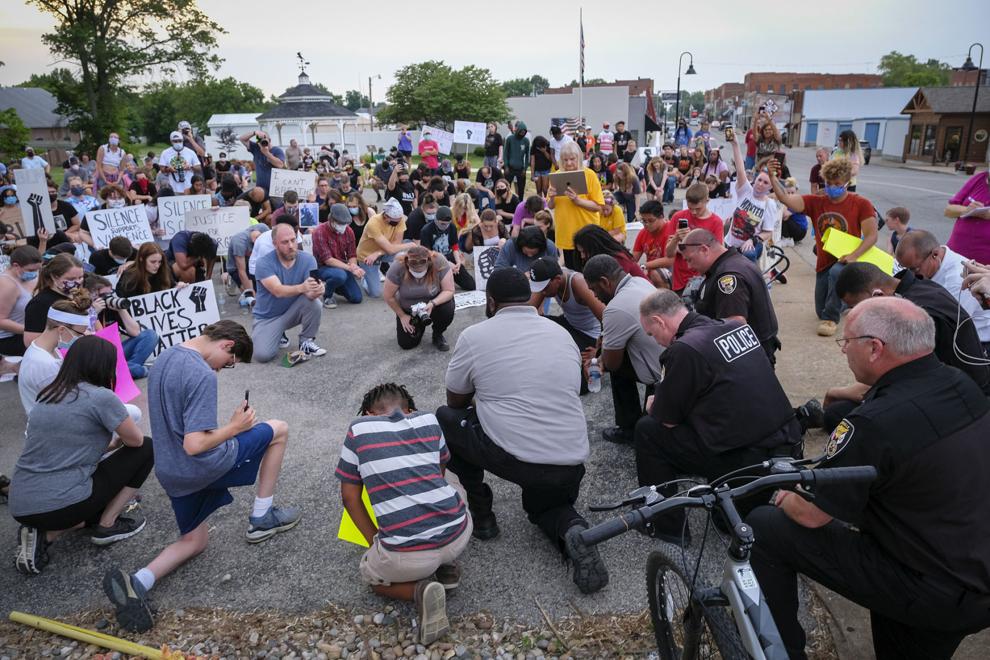 Carterville march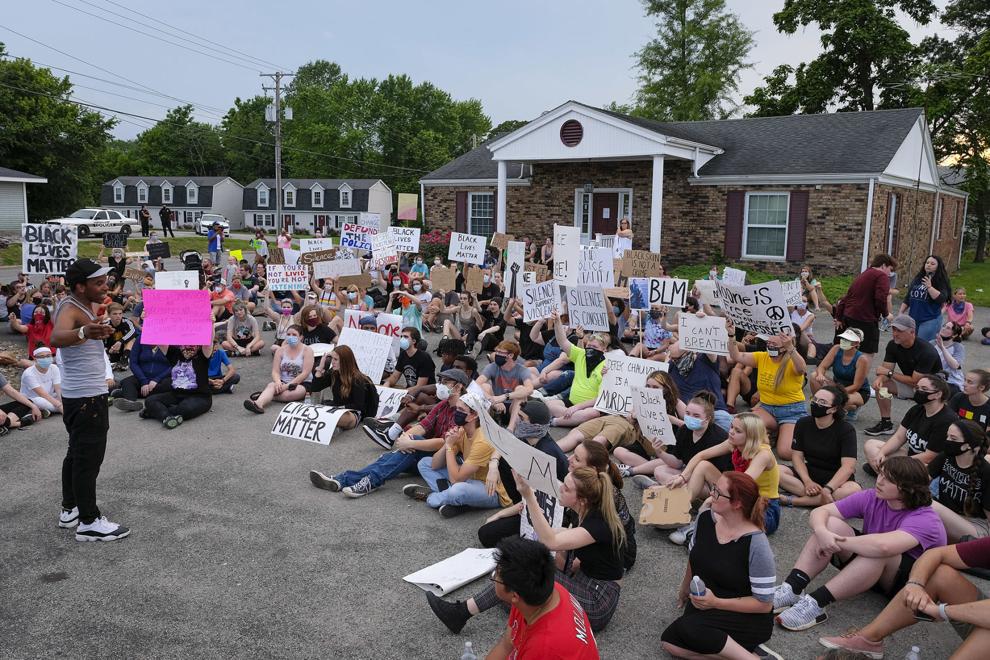 Watch now: Protesters march in Carterville
Black Lives Matter Peaceful Protest in Carbondale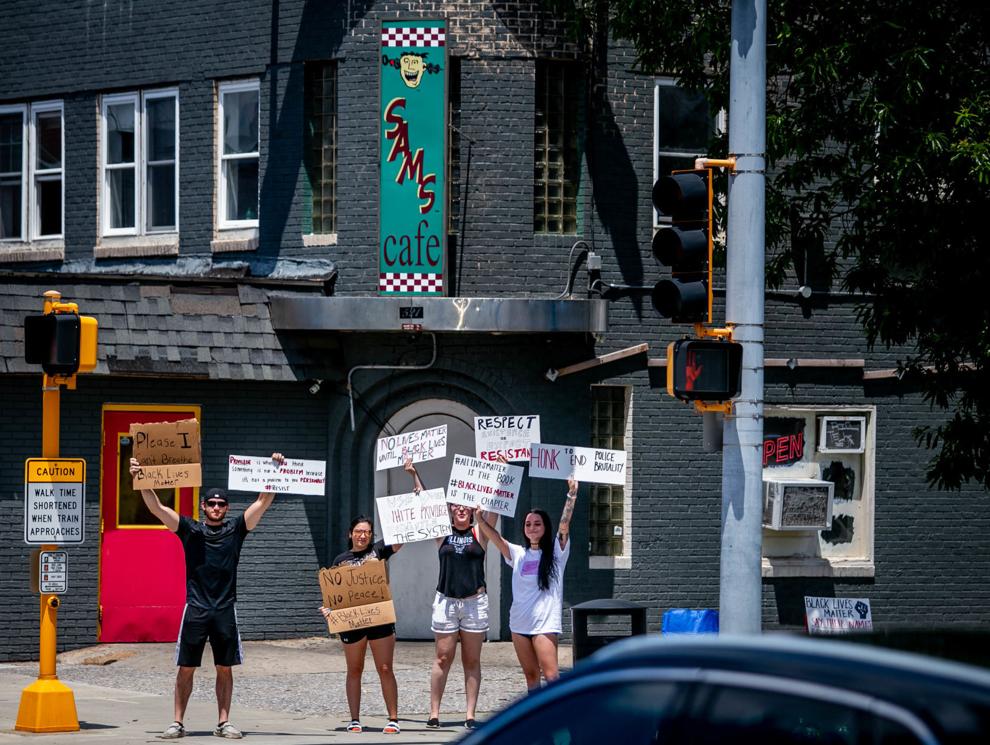 Black Lives Matter Peaceful Protest in Carbondale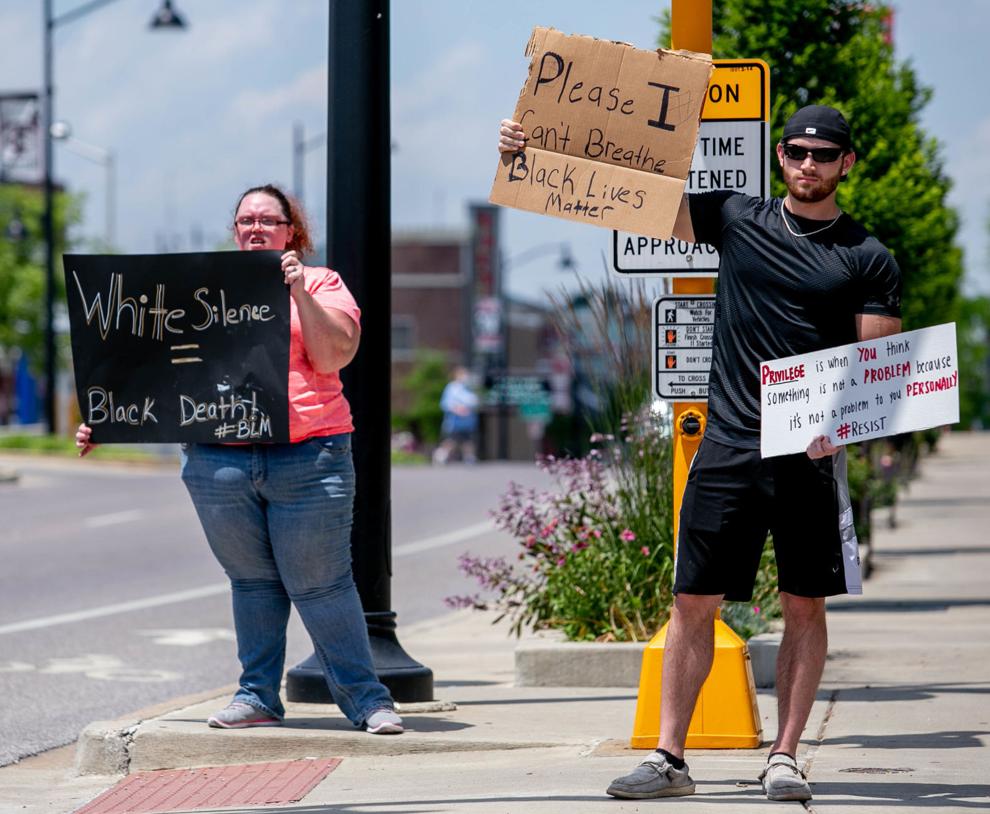 Black Lives Matter Peaceful Protest in Carbondale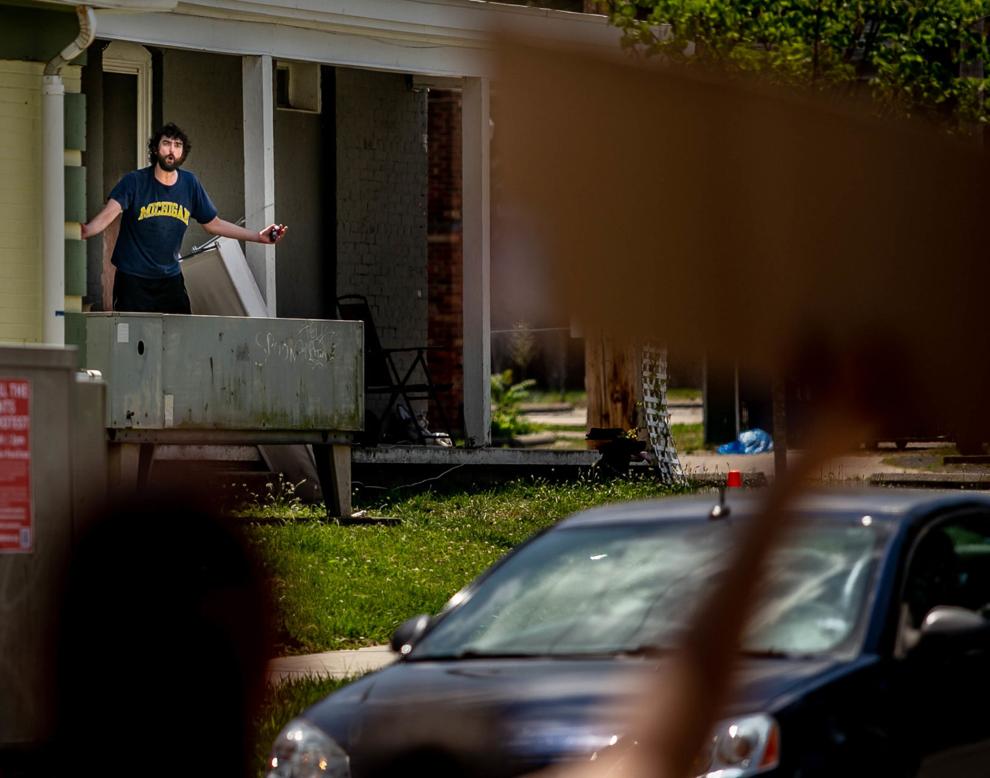 Black Lives Matter Peaceful Protest in Carbondale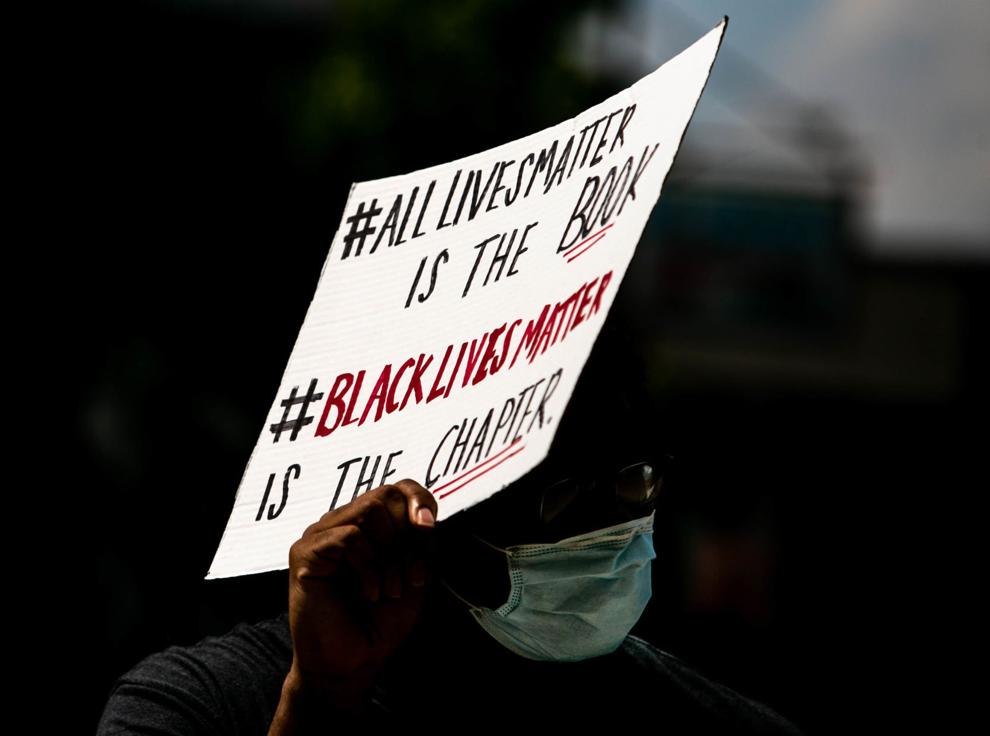 Black Lives Matter Peaceful Protest in Carbondale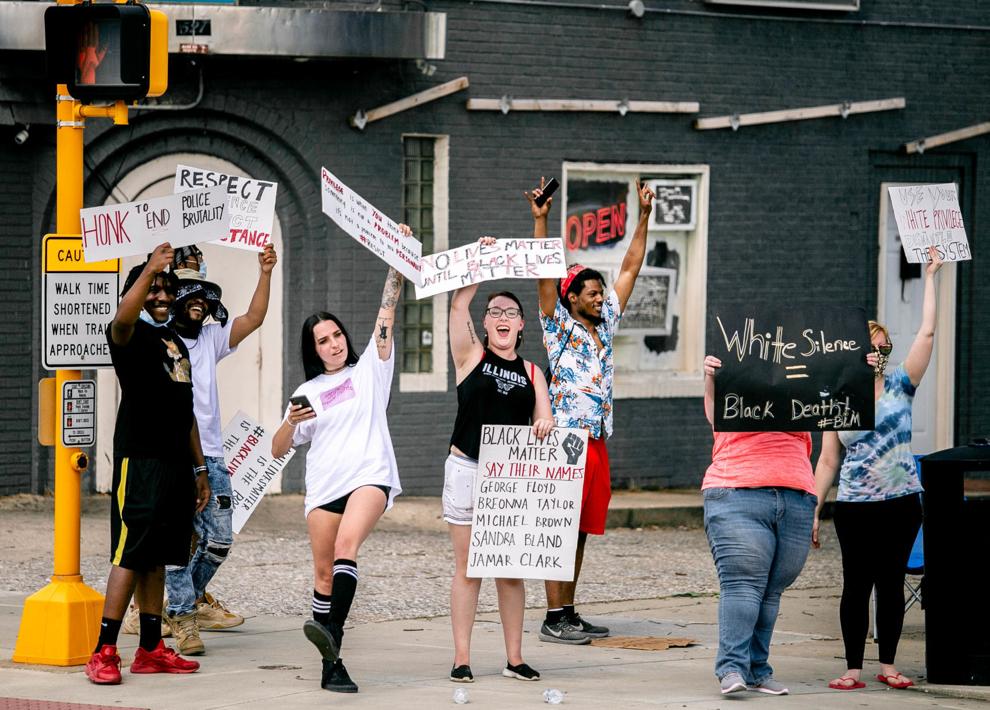 Daily protest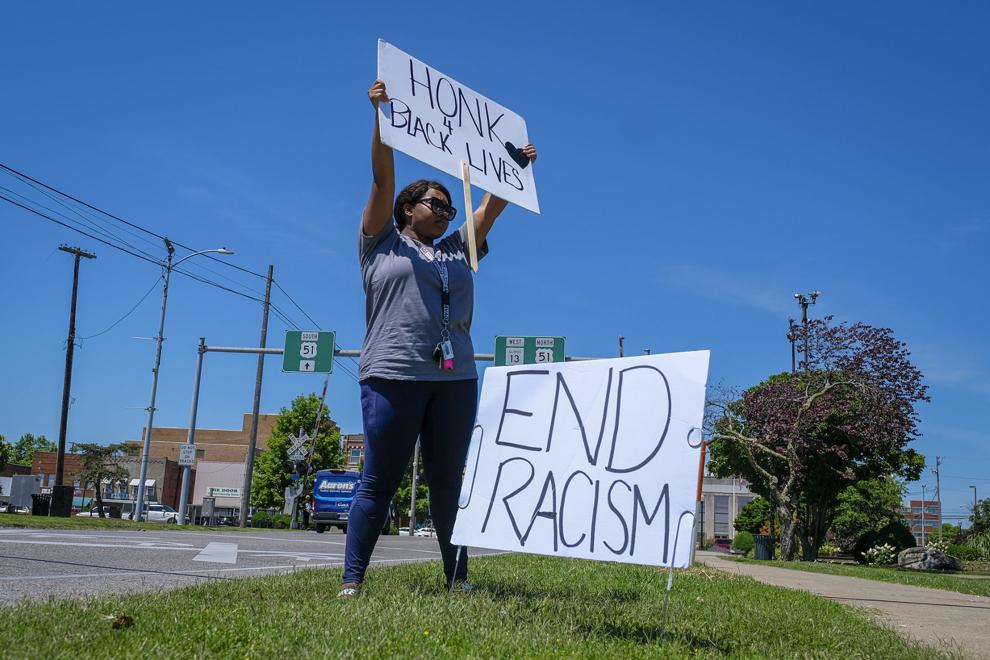 Demonstration in Marion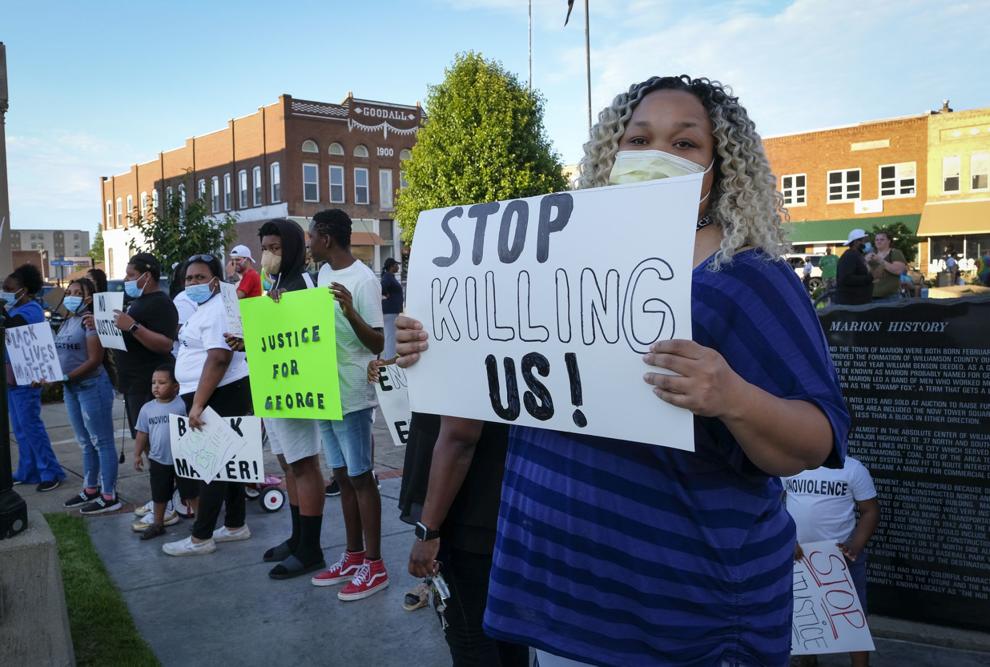 Demonstration in Marion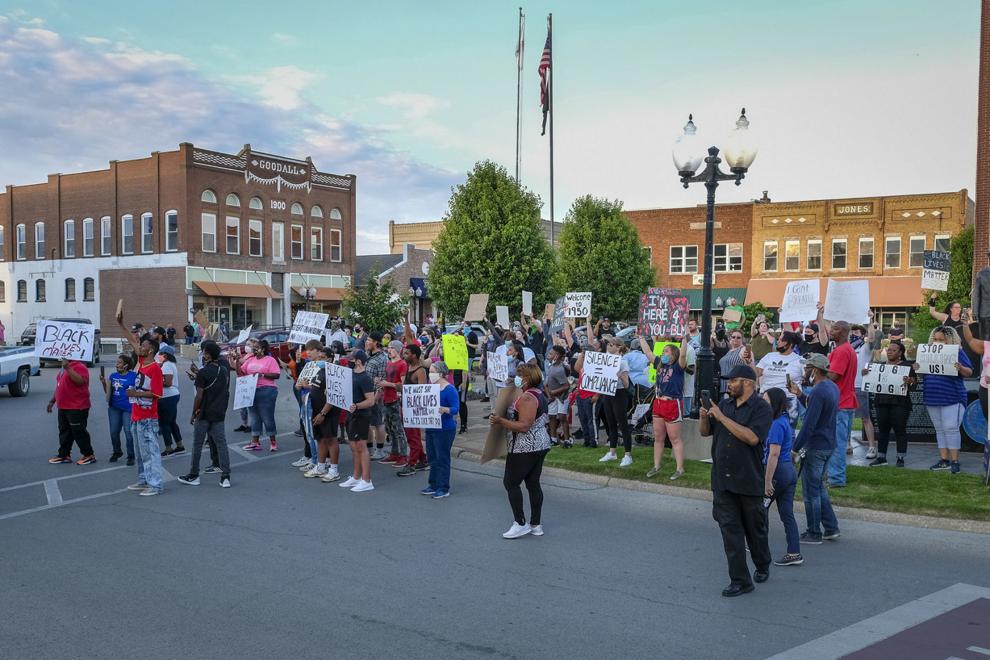 Demonstration in Marion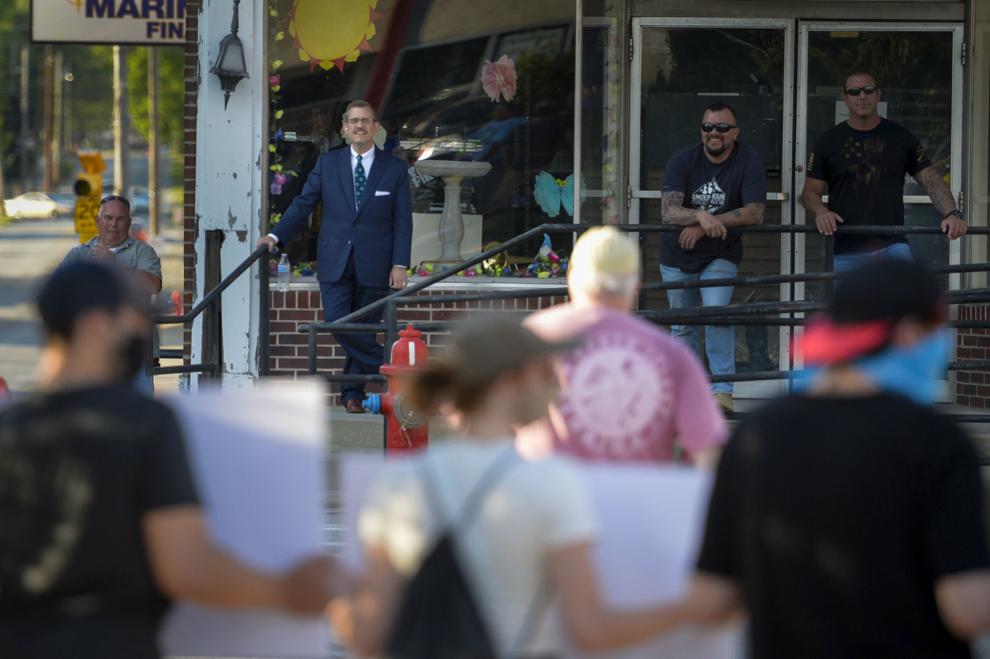 Vigil in Carbondale mourns George Floyd's death, demonstrators call for change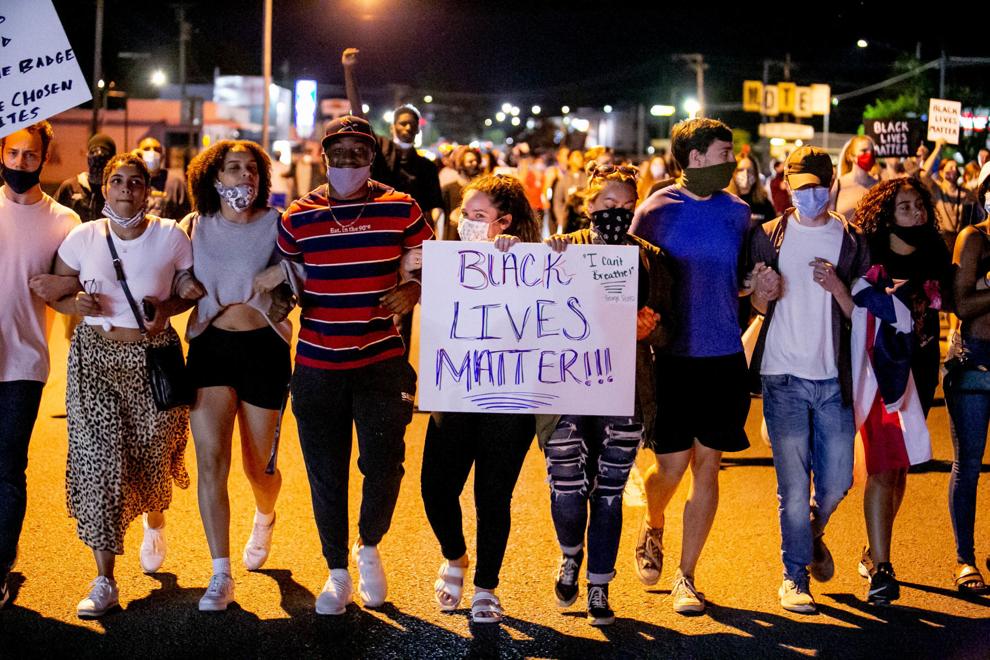 Vigil in Carbondale mourns George Floyd's death, demonstrators call for change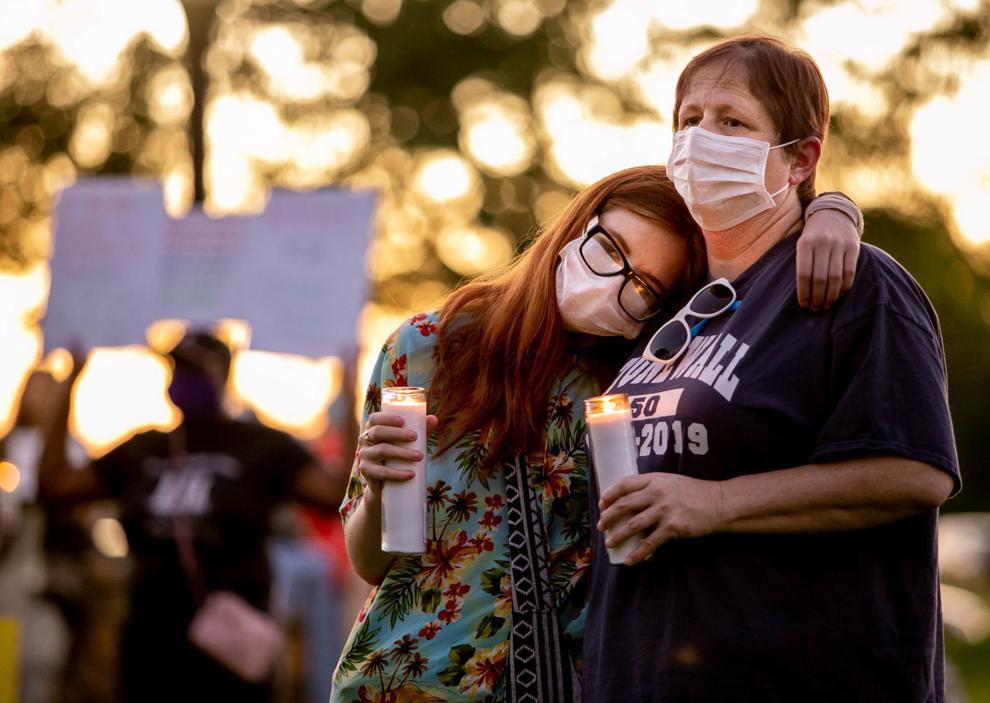 Vigil in Carbondale mourns George Floyd's death, demonstrators call for change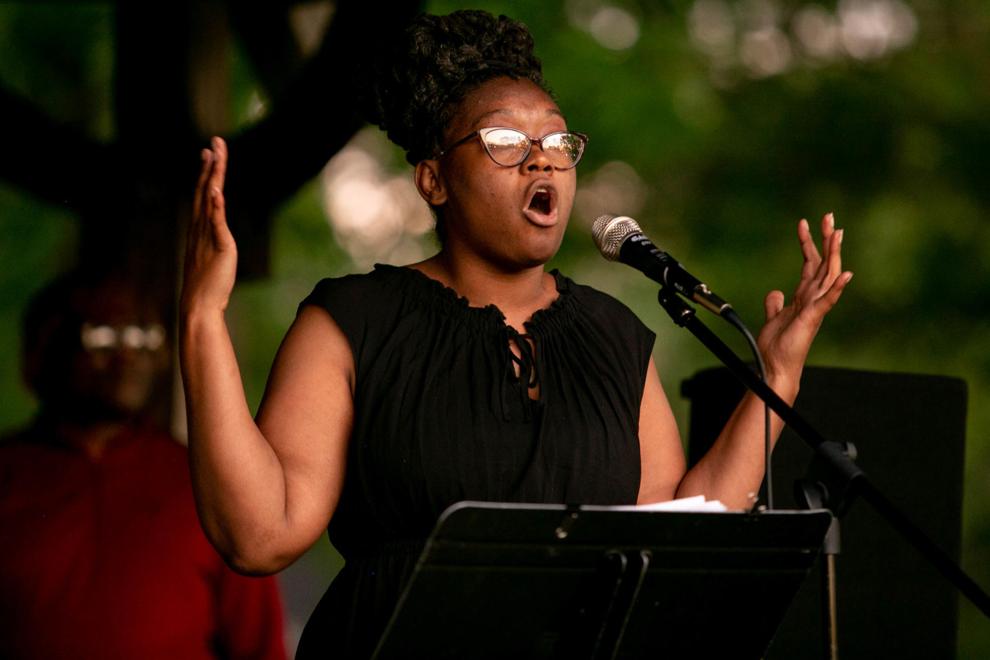 Watch Now: Demonstrators in Carbondale mourn George Floyd's death; hold vigil, march
Vigil in Carbondale mourns George Floyd's death, demonstrators call for change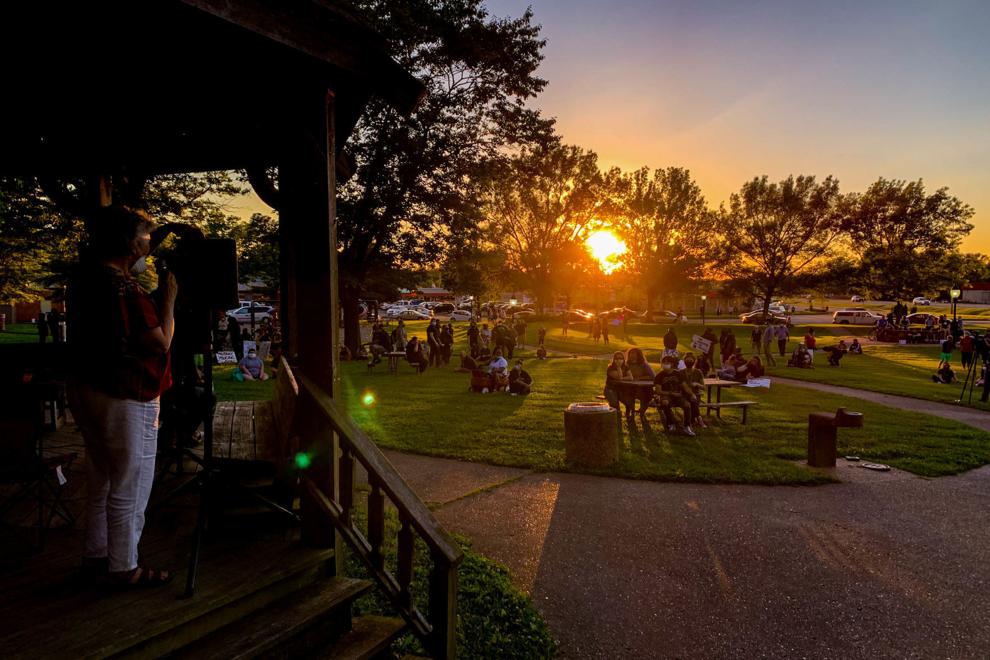 Vigil in Carbondale mourns George Floyd's death, demonstrators call for change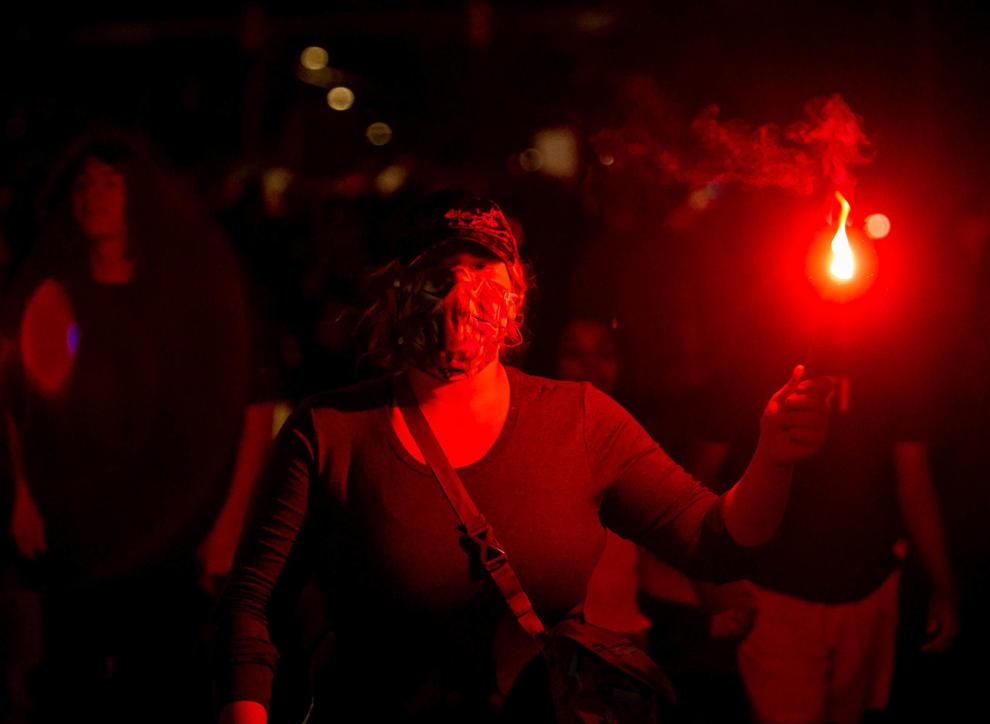 Vigil in Carbondale mourns George Floyd's death, demonstrators call for change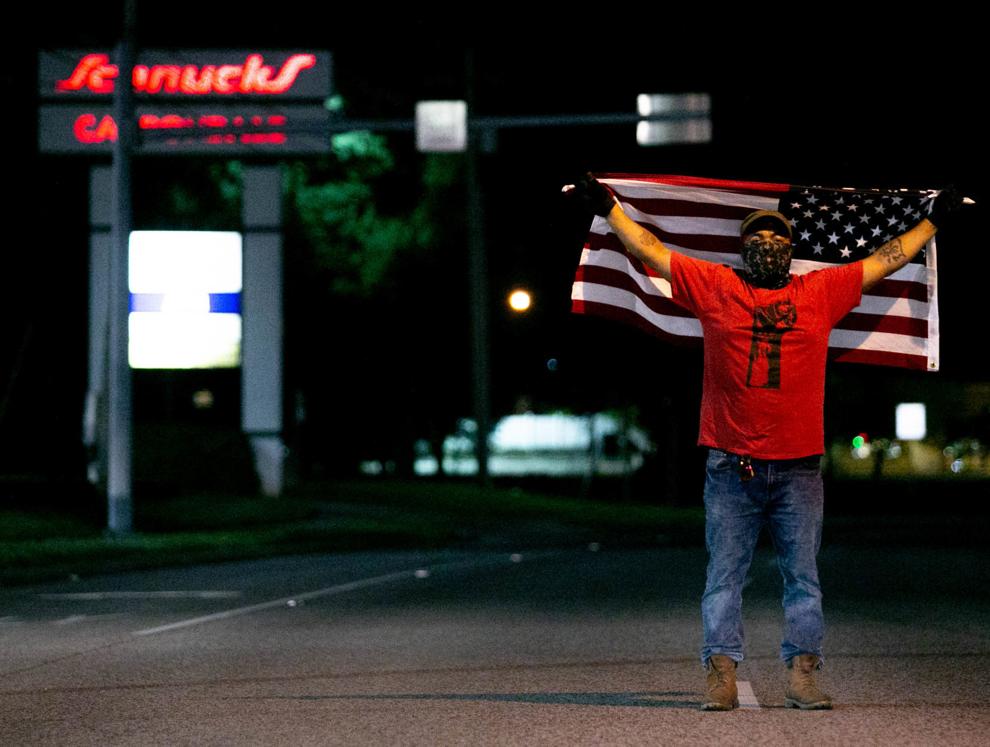 Vigil in Carbondale mourns George Floyd's death, demonstrators call for change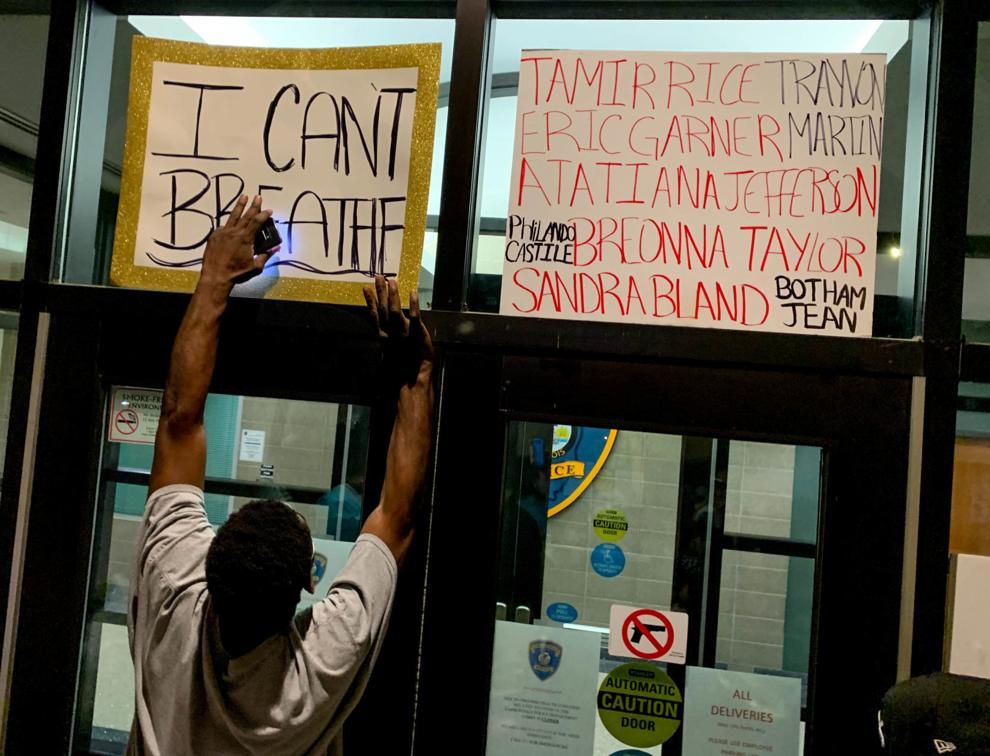 Vigil in Carbondale mourns George Floyd's death, demonstrators call for change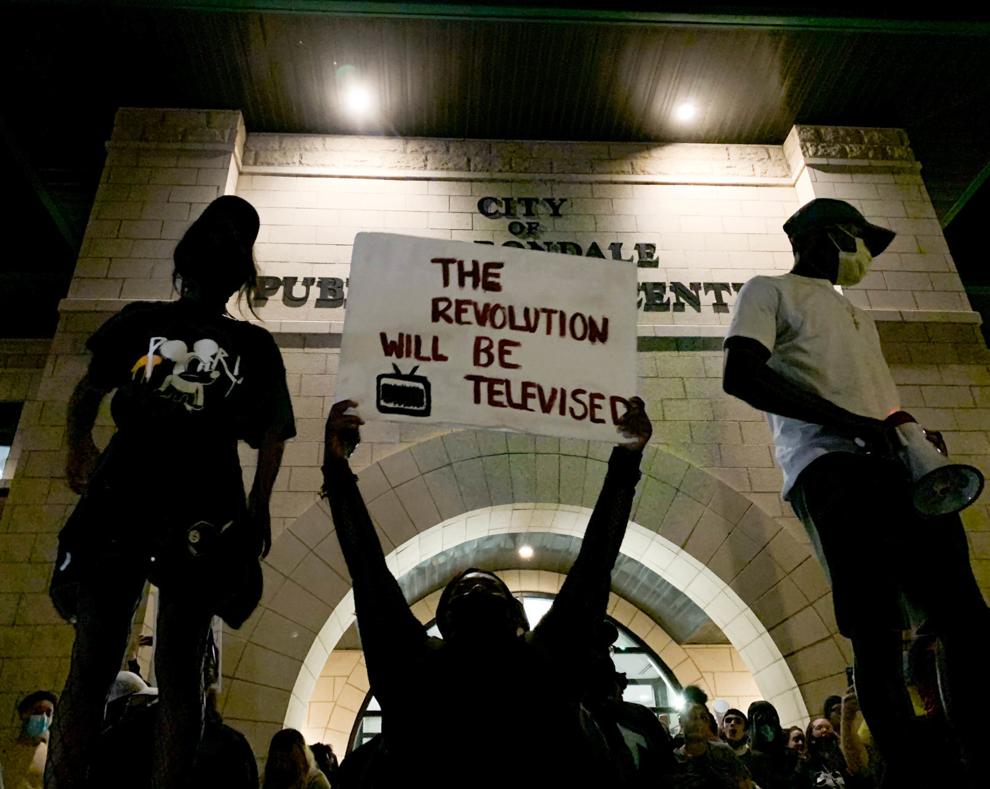 Watch Now: Demonstrators in Carbondale mourn George Floyd's death; hold vigil, march
Vigil in Carbondale mourns George Floyd's death, demonstrators call for change
Vigil in Carbondale mourns George Floyd's death, demonstrators call for change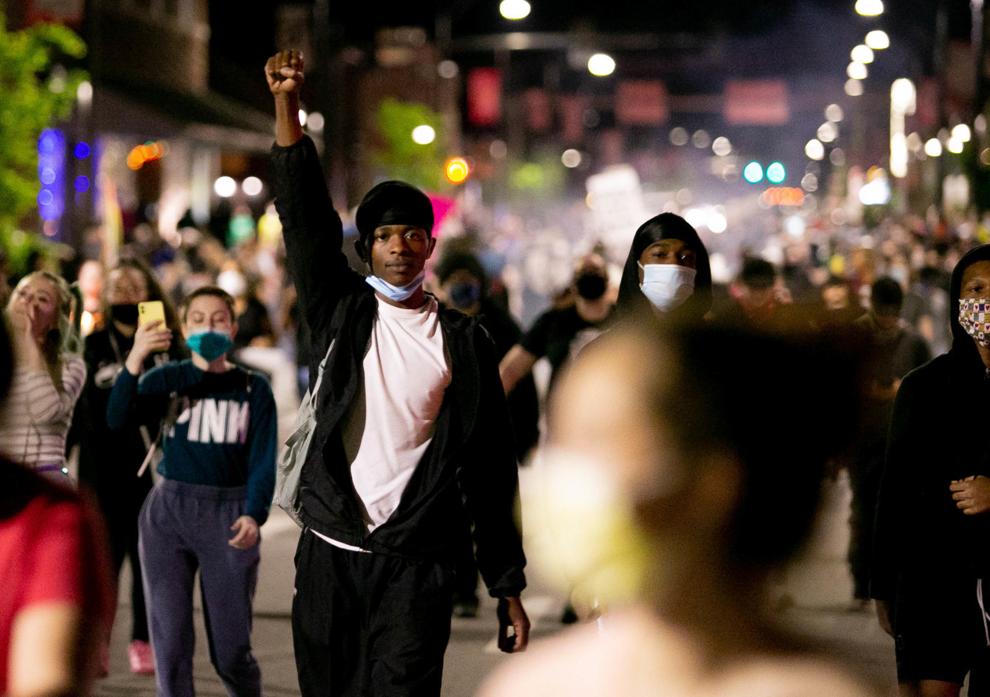 Vigil in Carbondale mourns George Floyd's death, demonstrators call for change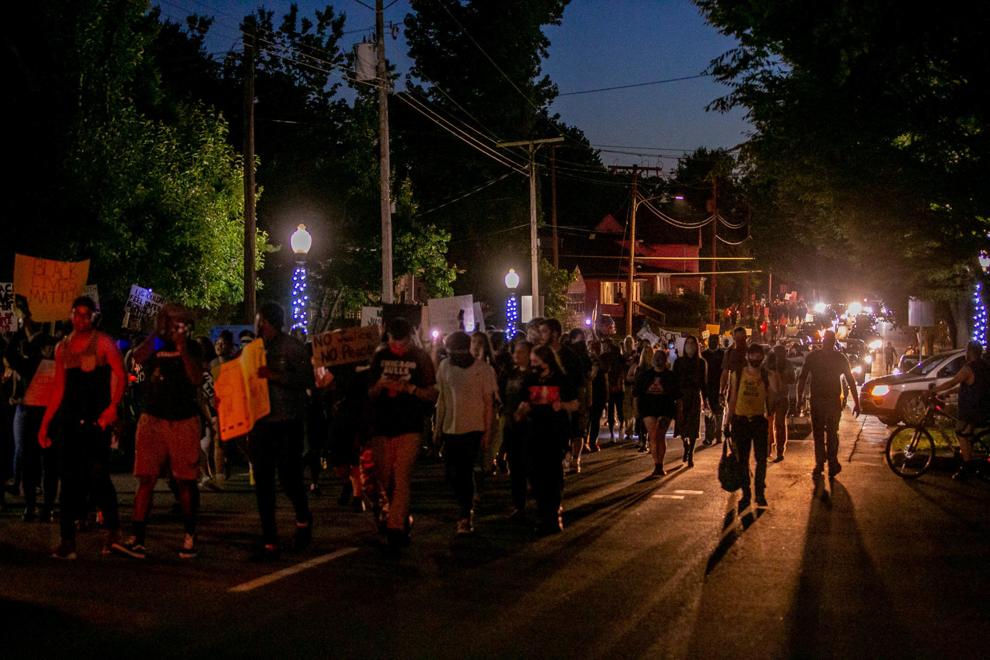 Vigil in Carbondale mourns George Floyd's death, demonstrators call for change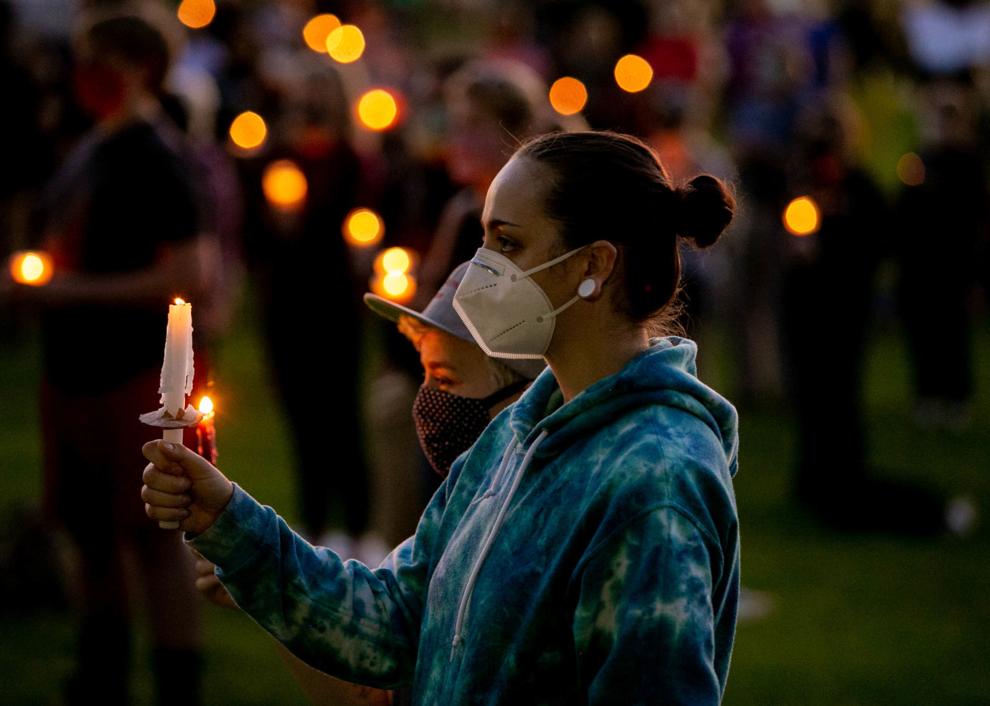 Vigil in Carbondale mourns George Floyd's death, demonstrators call for change
1 man with a 'Black Lives Matter' sign spurs 20-person demonstration in Du Quoin Saturday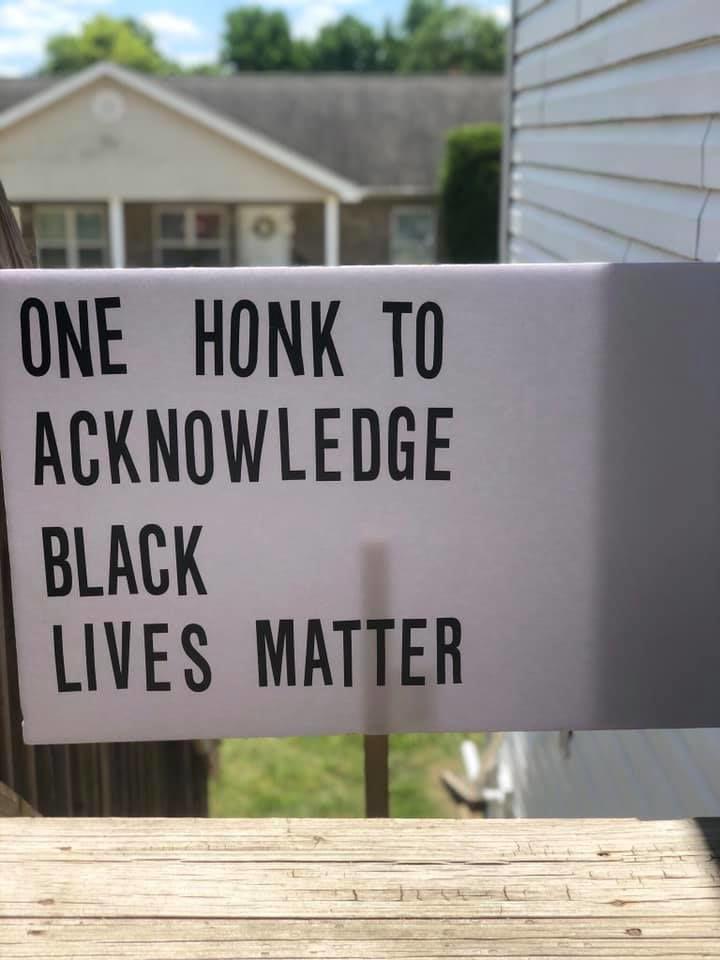 1 man with a 'Black Lives Matter' sign spurs 20-person demonstration in Du Quoin Saturday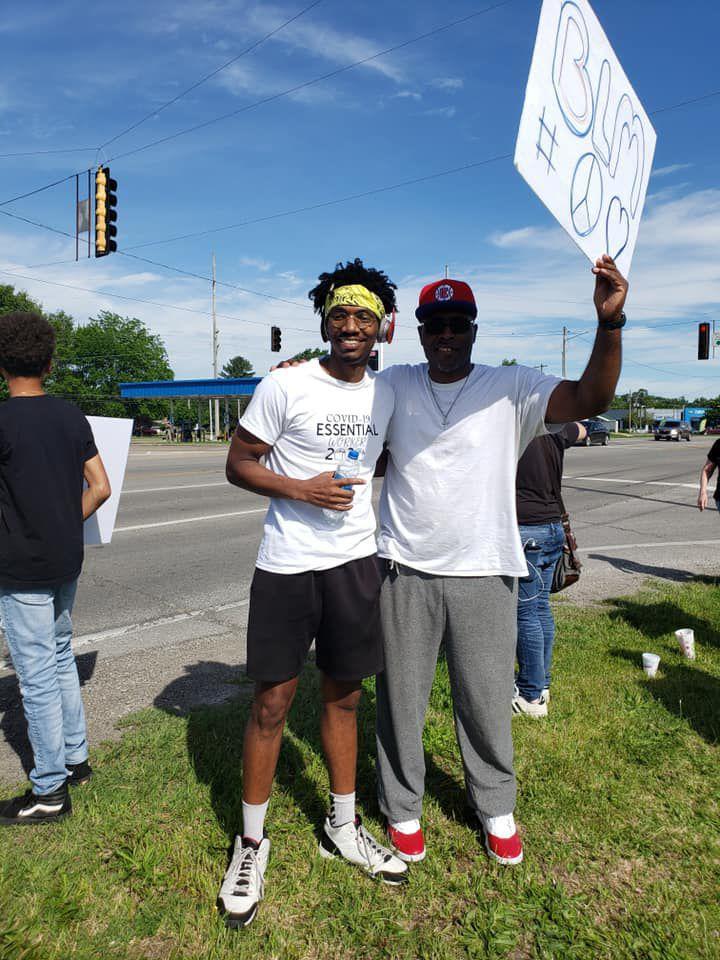 1 man with a 'Black Lives Matter' sign spurs 20-person demonstration in Du Quoin Saturday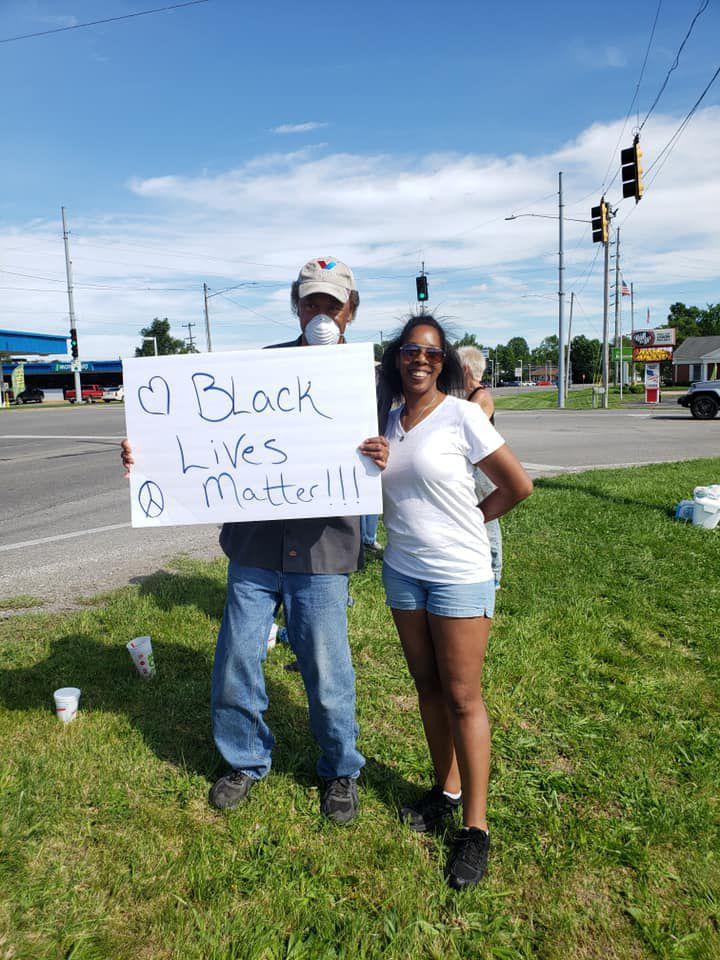 1 man with a 'Black Lives Matter' sign spurs 20-person demonstration in Du Quoin Saturday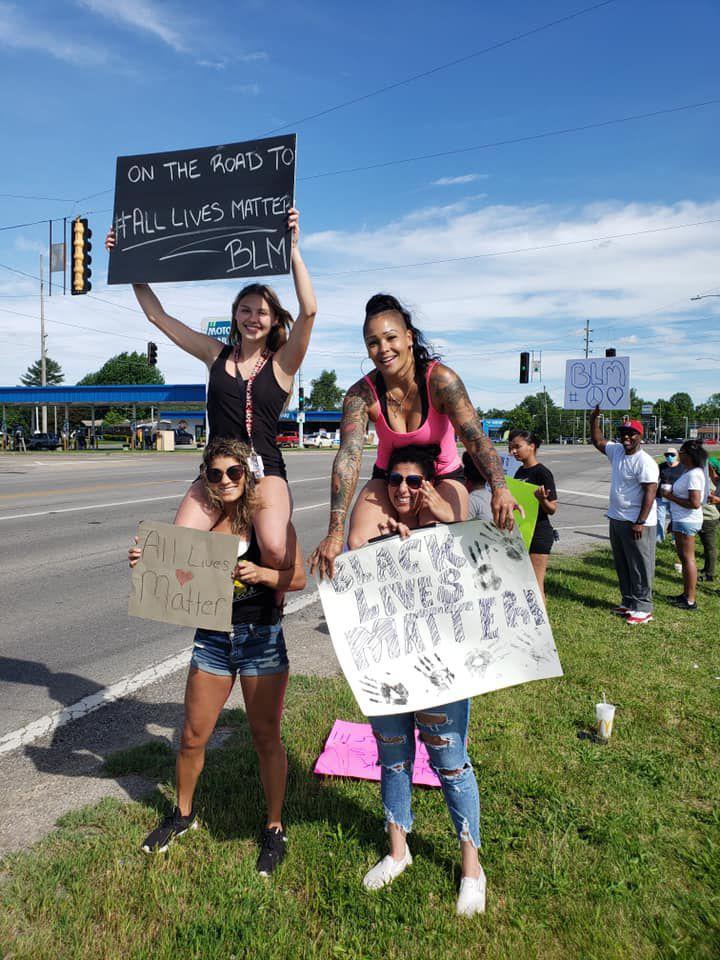 1 man with a 'Black Lives Matter' sign spurs 20-person demonstration in Du Quoin Saturday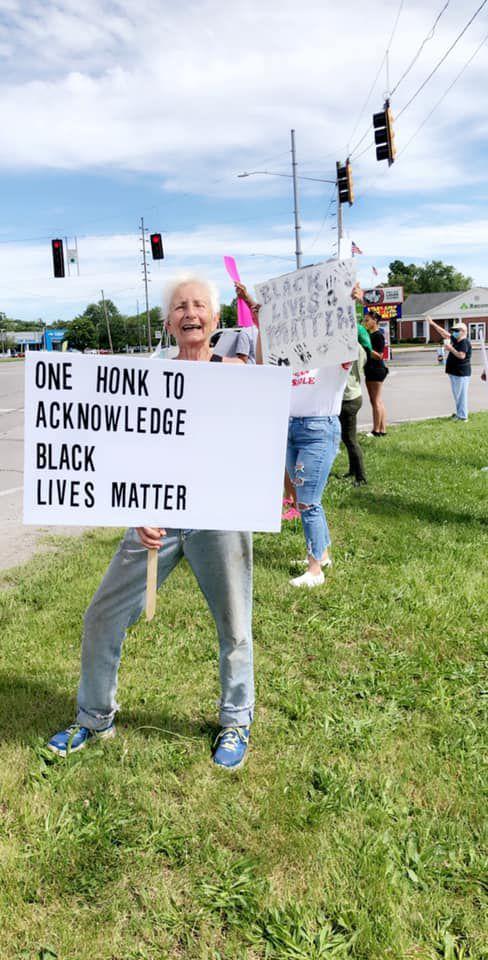 1 man with a 'Black Lives Matter' sign spurs 20-person demonstration in Du Quoin Saturday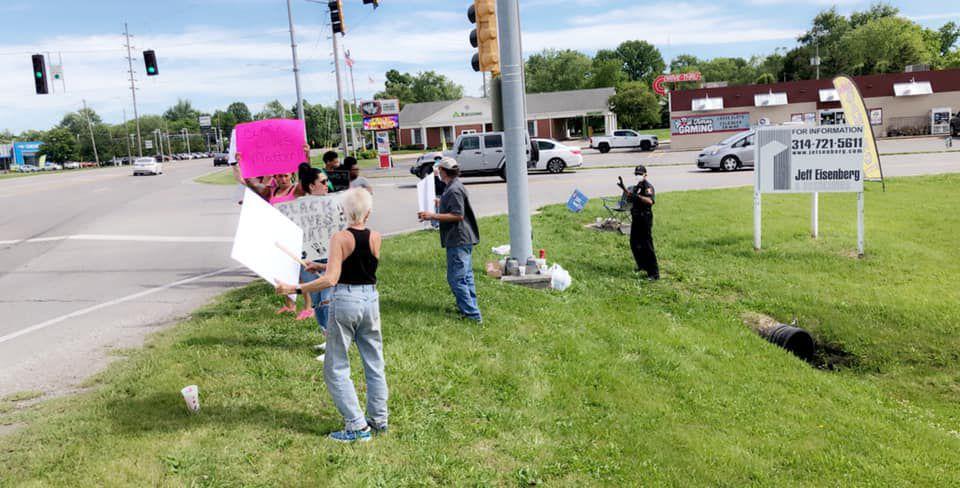 1 man with a 'Black Lives Matter' sign spurs 20-person demonstration in Du Quoin Saturday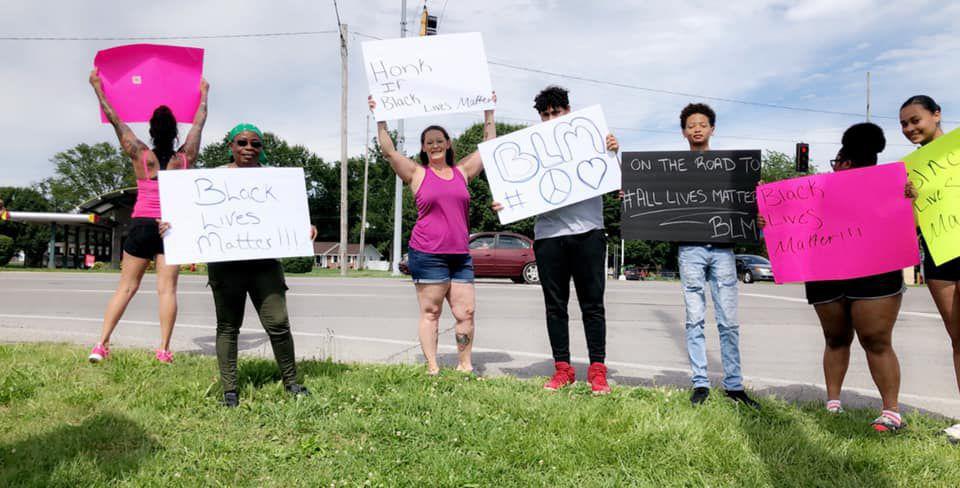 Demonstrators in Carbondale mourn George Floyd's death; hold vigil, march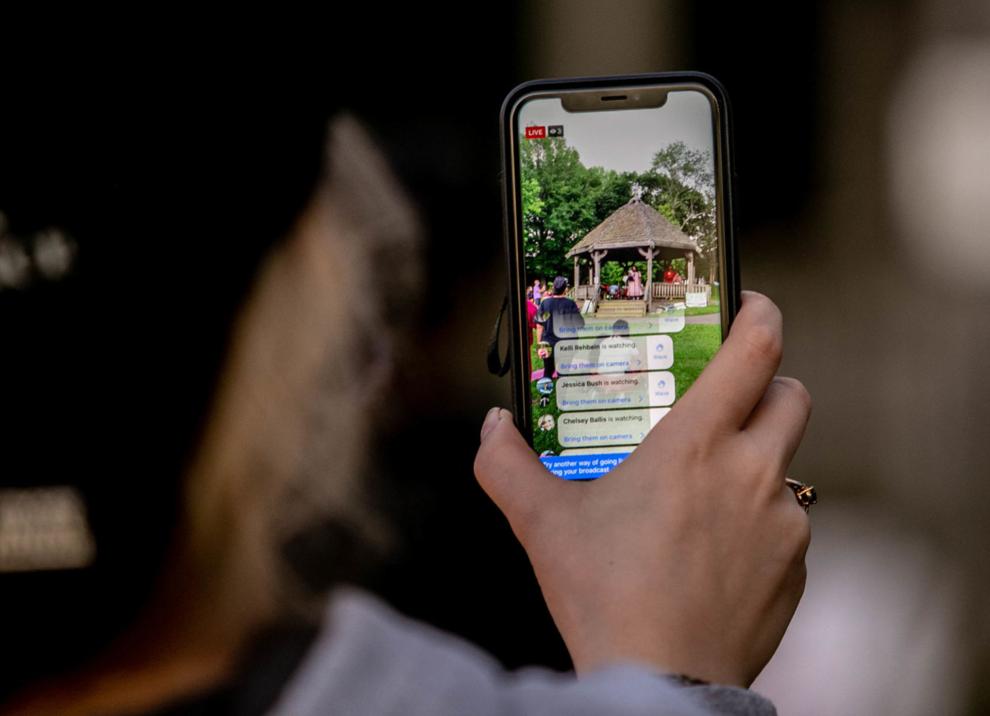 Demonstrators in Carbondale mourn George Floyd's death; hold vigil, march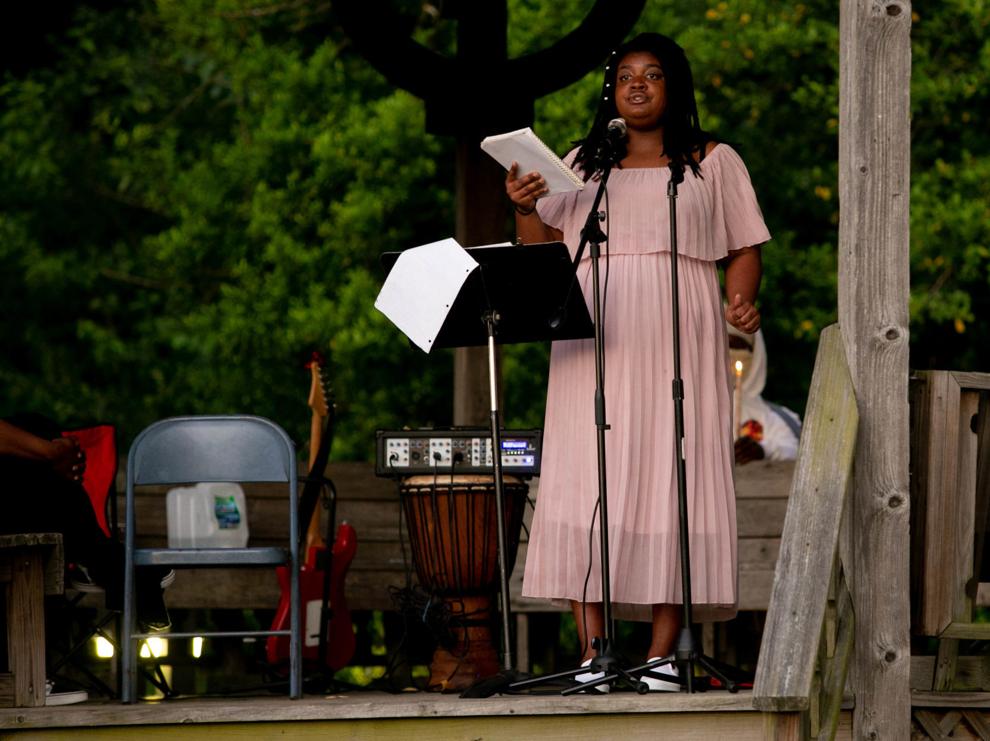 Demonstrators in Carbondale mourn George Floyd's death; hold vigil, march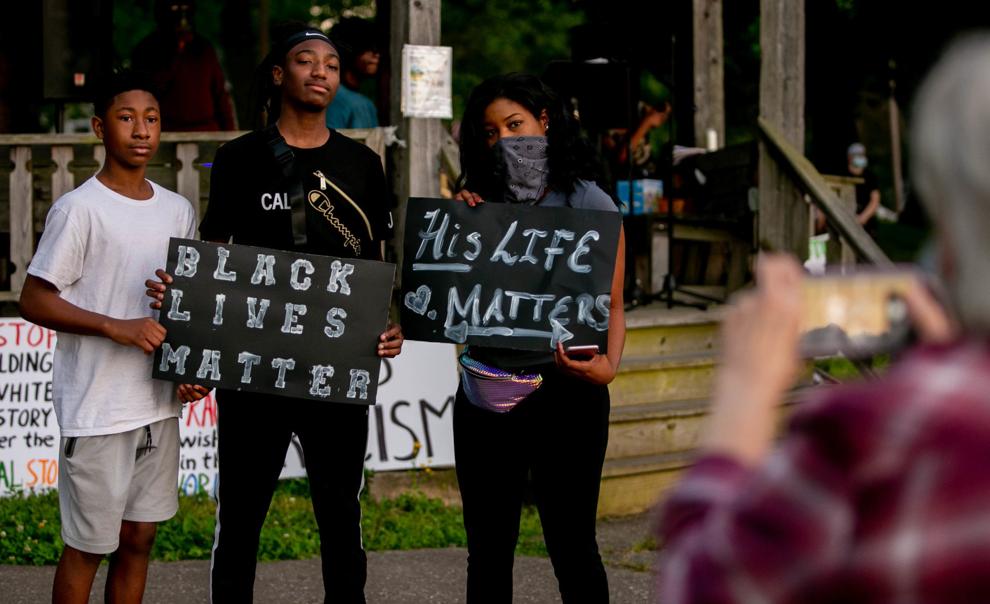 Demonstrators in Carbondale mourn George Floyd's death; hold vigil, march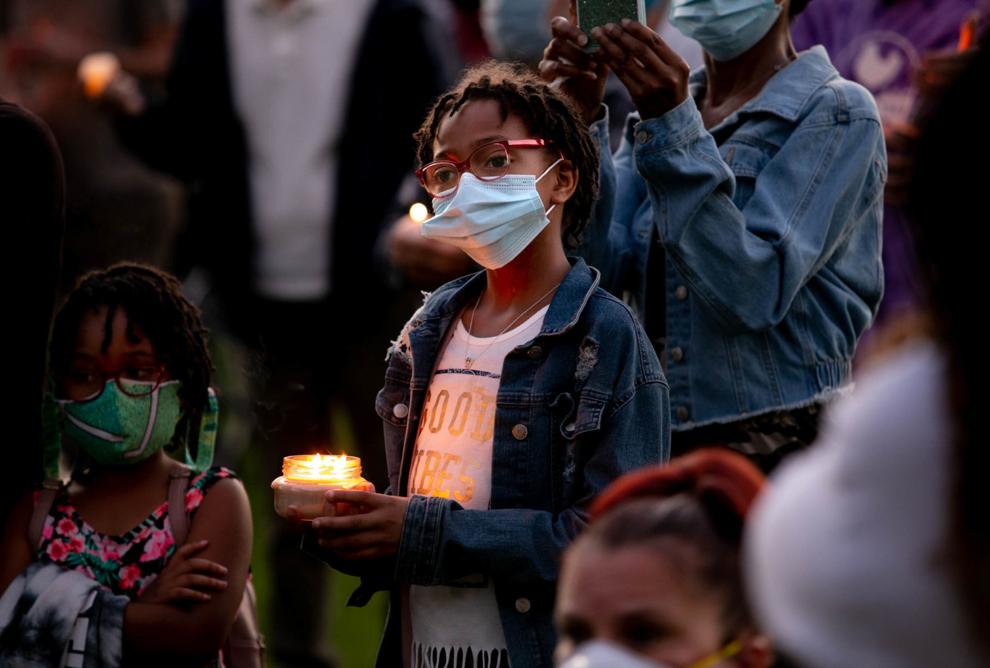 Demonstrators in Carbondale mourn George Floyd's death; hold vigil, march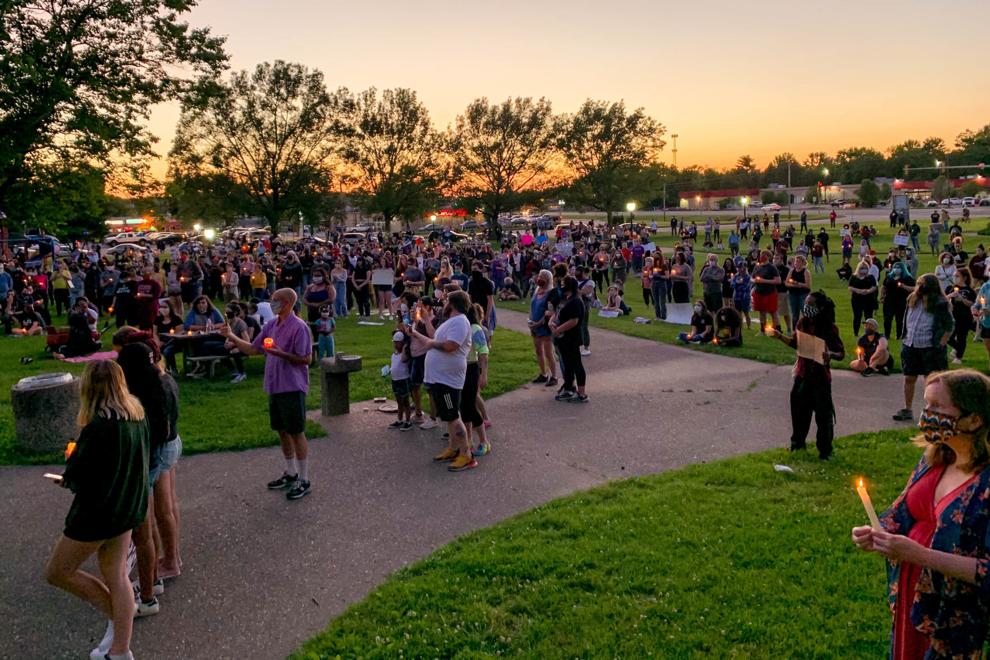 Demonstrators in Carbondale mourn George Floyd's death; hold vigil, march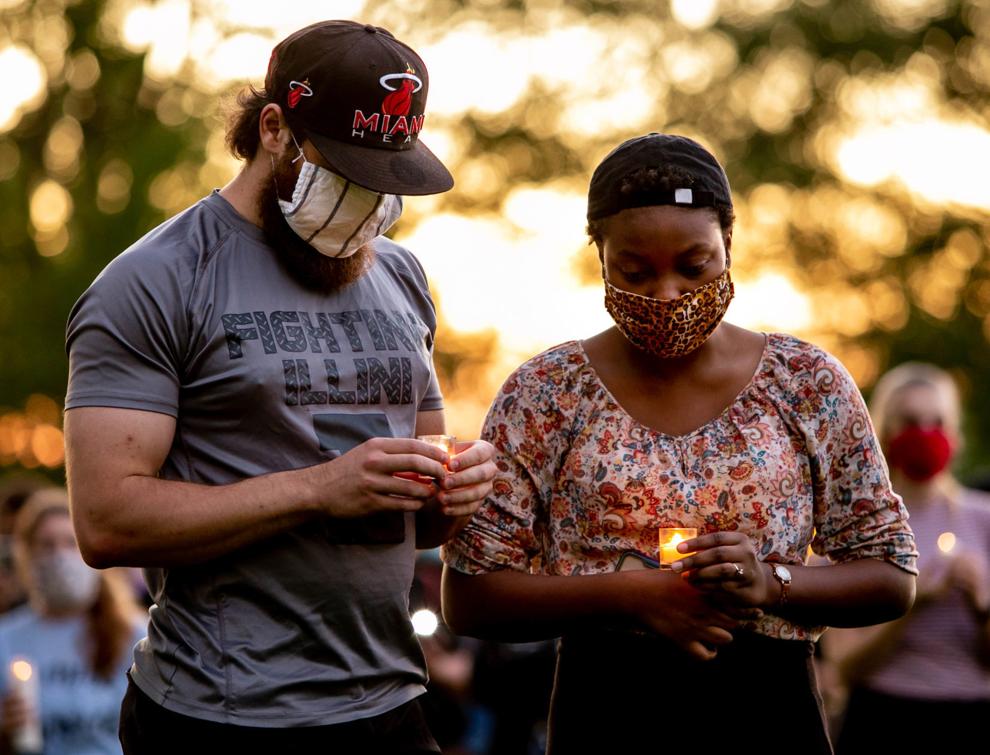 Demonstrators in Carbondale mourn George Floyd's death; hold vigil, march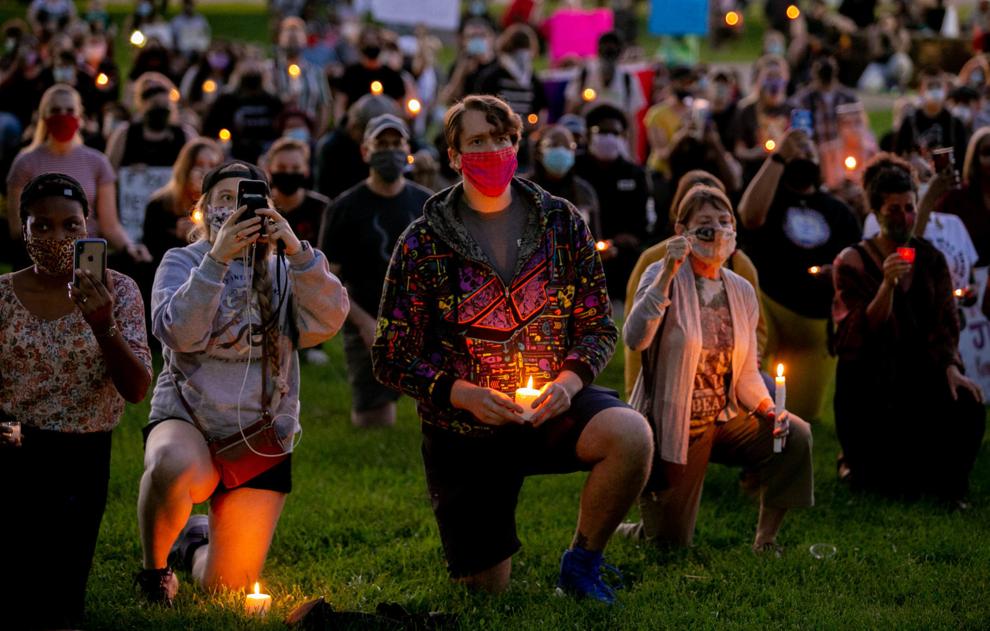 Demonstrators in Carbondale mourn George Floyd's death; hold vigil, march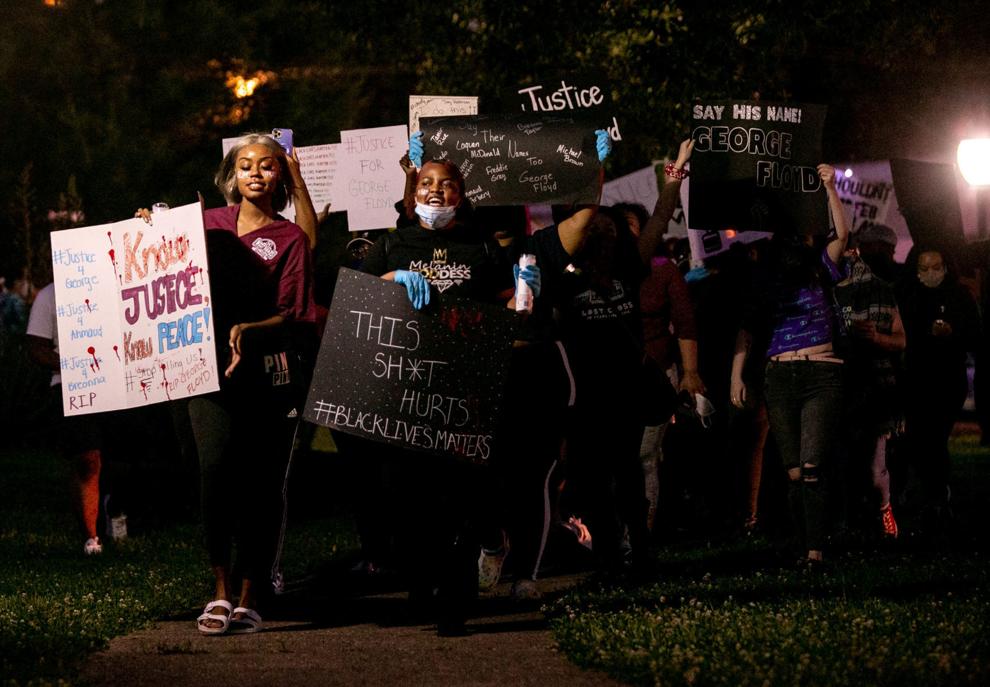 Demonstrators in Carbondale mourn George Floyd's death; hold vigil, march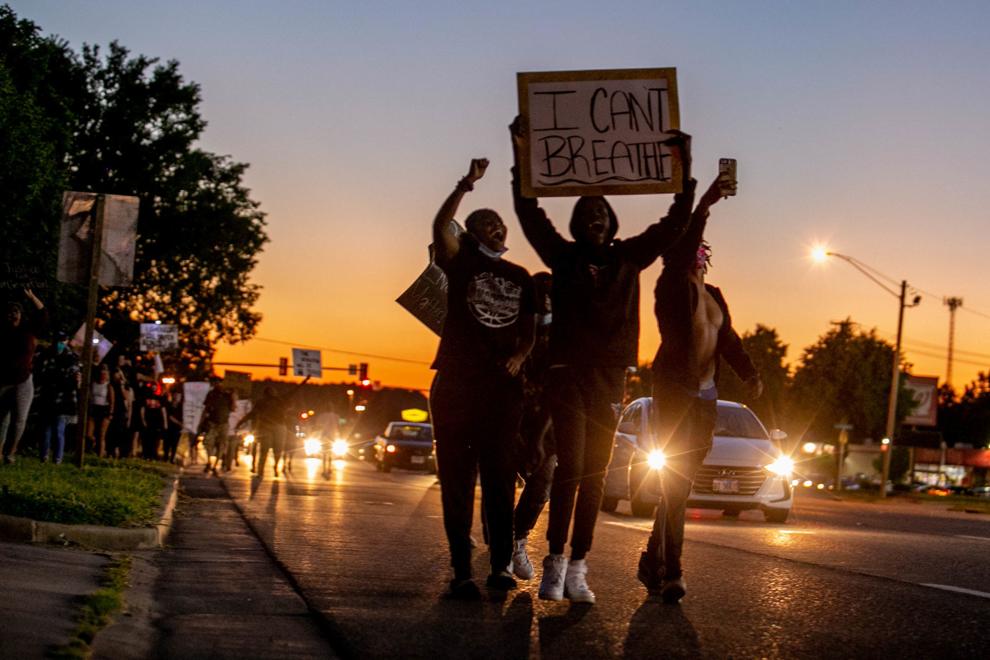 Demonstrators in Carbondale mourn George Floyd's death; hold vigil, march
Demonstrators in Carbondale mourn George Floyd's death; hold vigil, march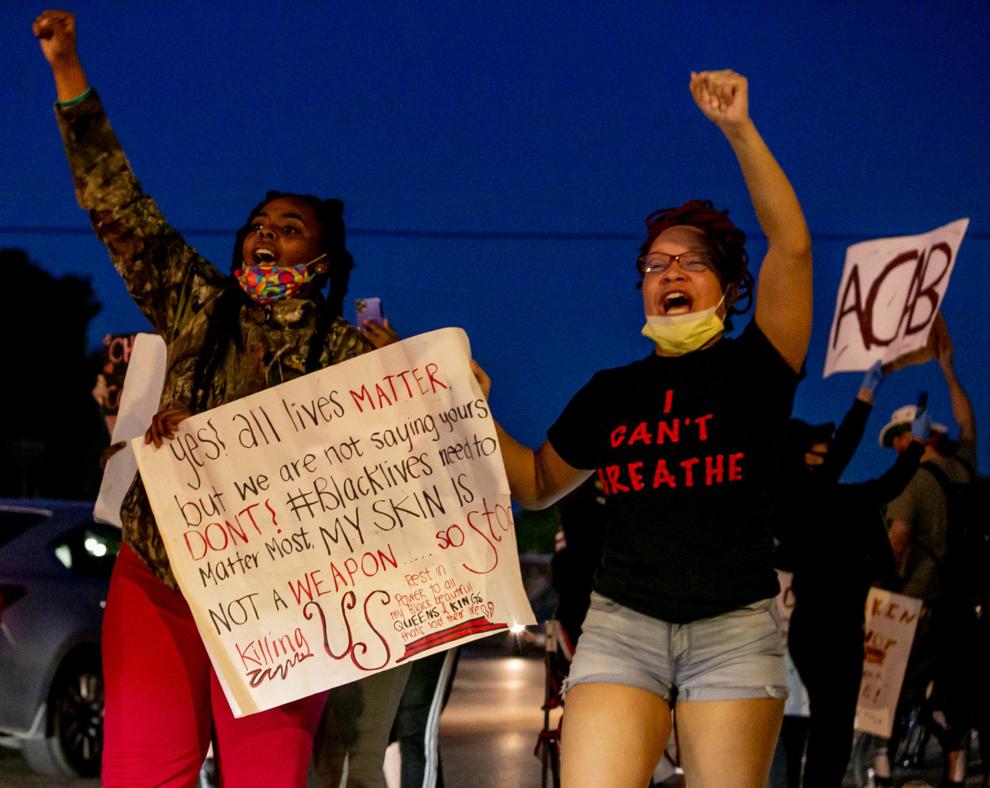 Demonstrators in Carbondale mourn George Floyd's death; hold vigil, march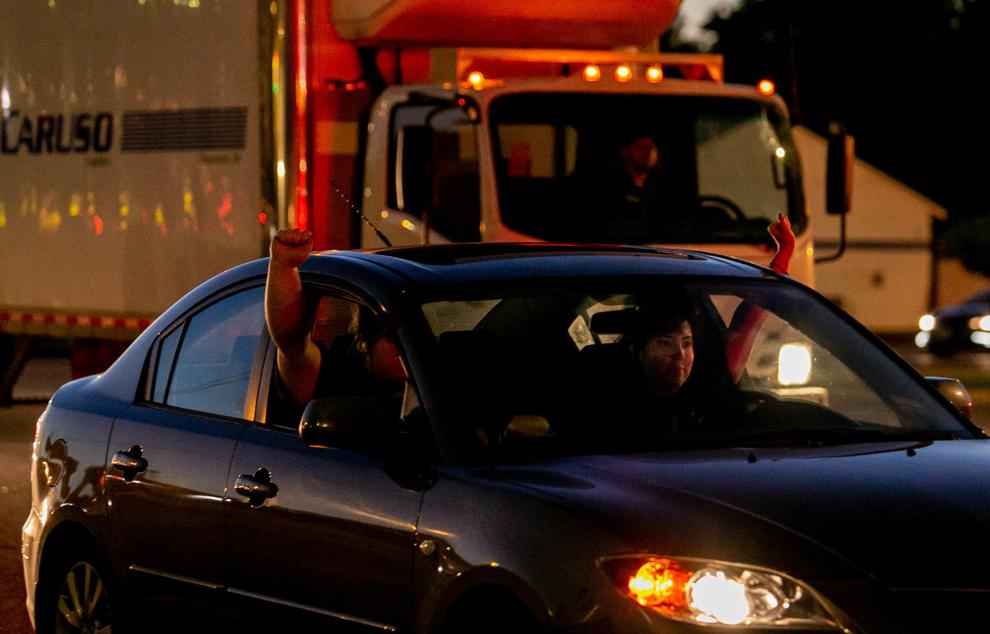 Watch Now: Demonstrators in Carbondale mourn George Floyd's death; hold vigil, march
Demonstrators in Carbondale mourn George Floyd's death; hold vigil, march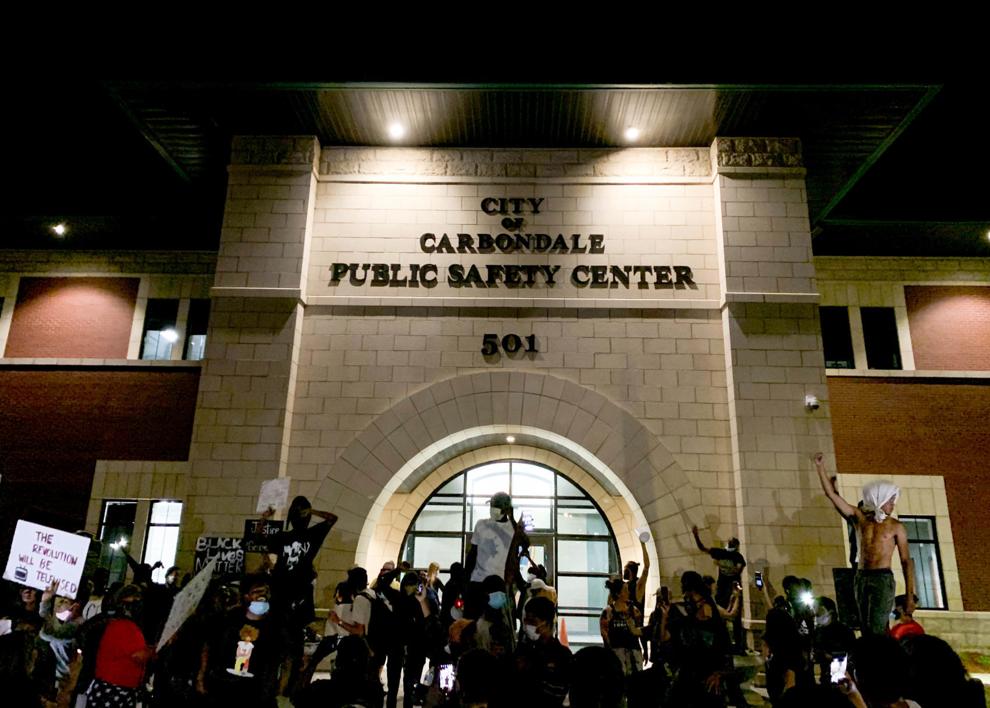 Demonstrators in Carbondale mourn George Floyd's death; hold vigil, march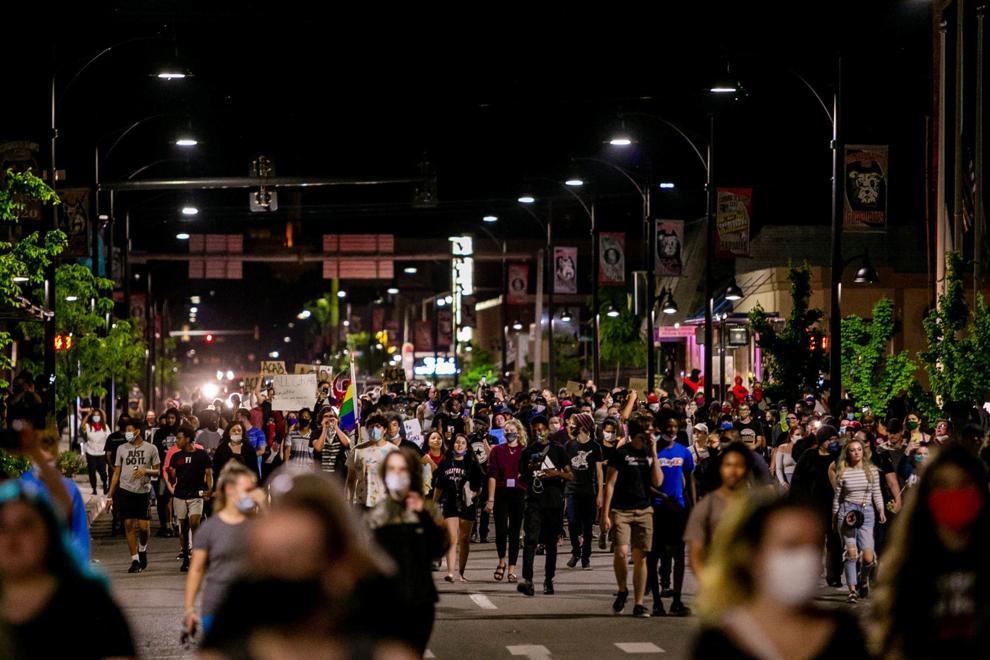 Demonstrators in Carbondale mourn George Floyd's death; hold vigil, march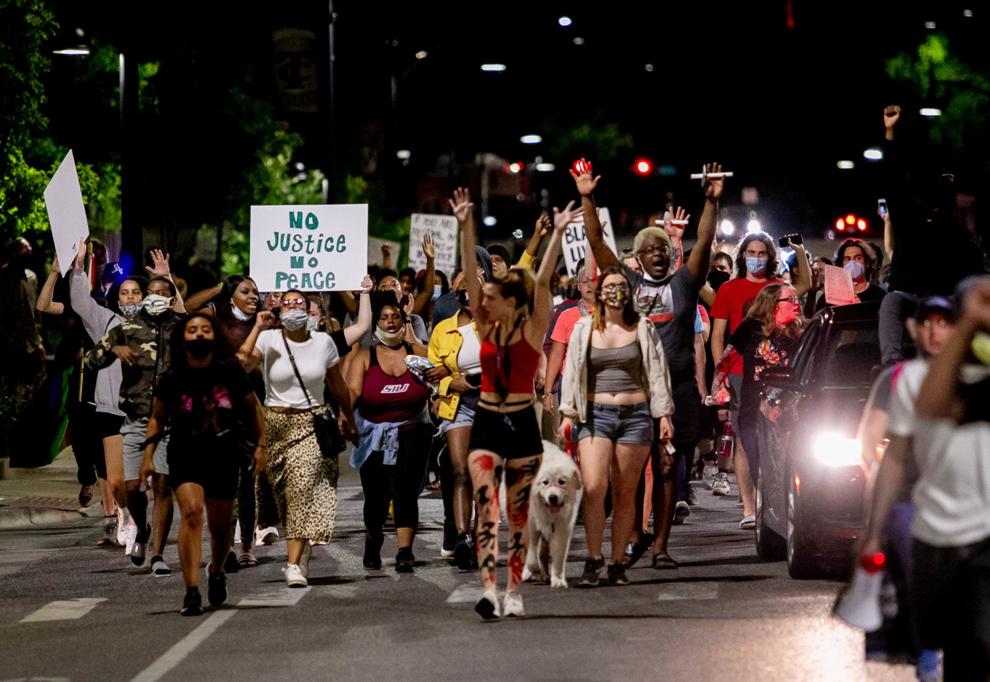 Demonstrators in Carbondale mourn George Floyd's death; hold vigil, march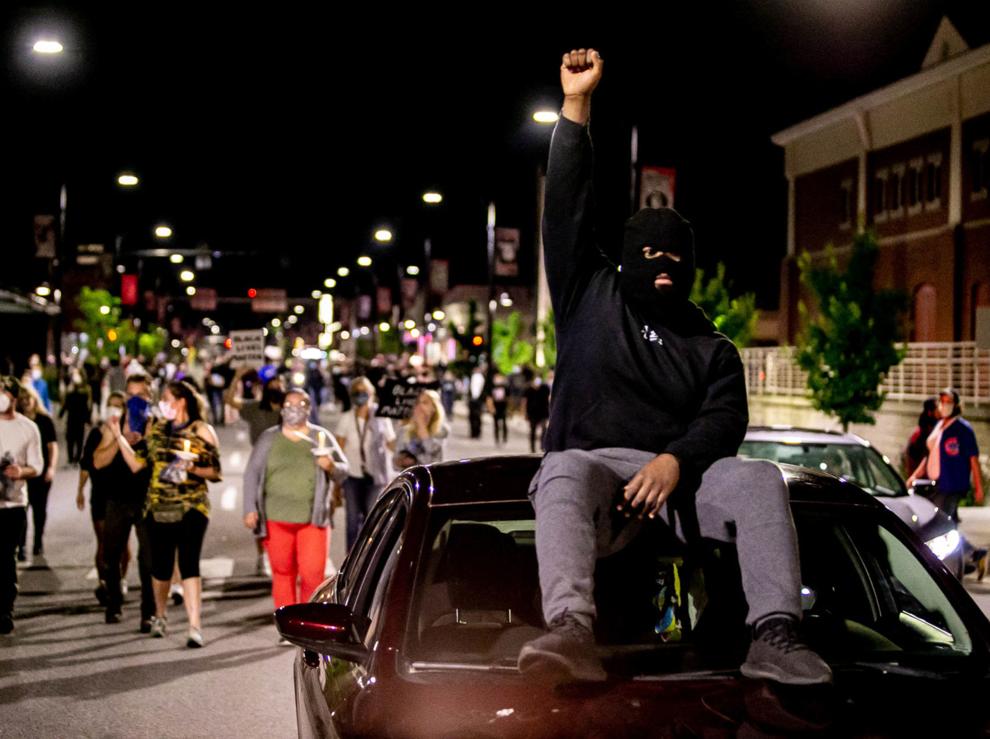 Demonstrators in Carbondale mourn George Floyd's death; hold vigil, march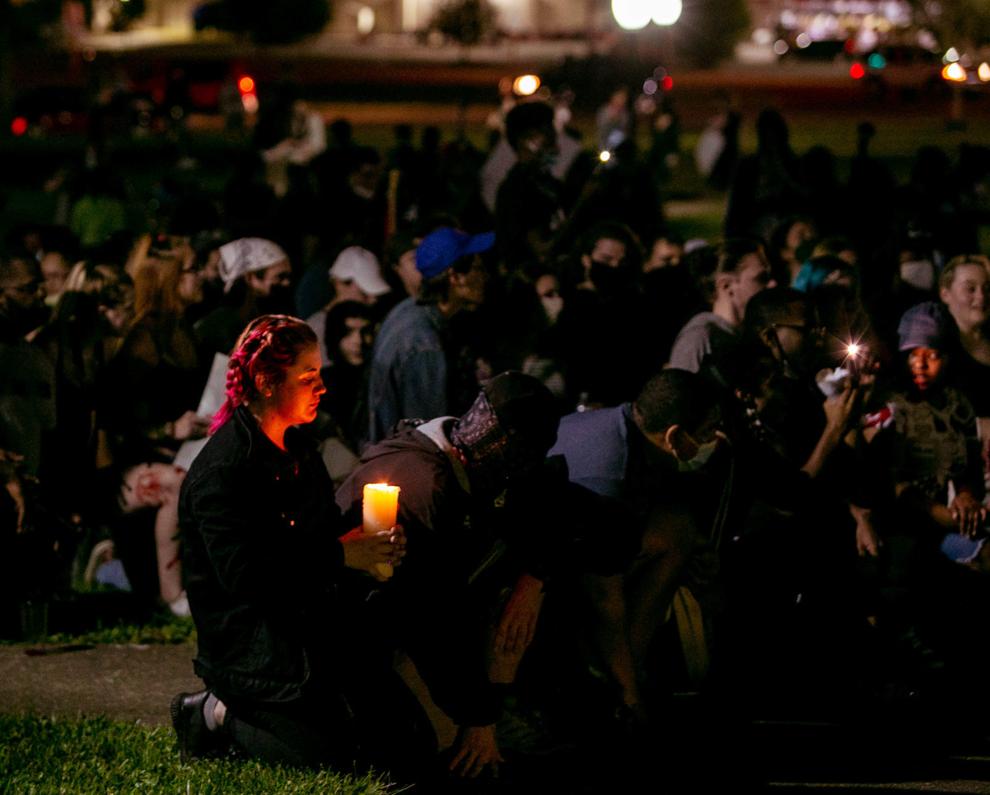 618-351-5079
On Twitter: @MollyParkerSI ​