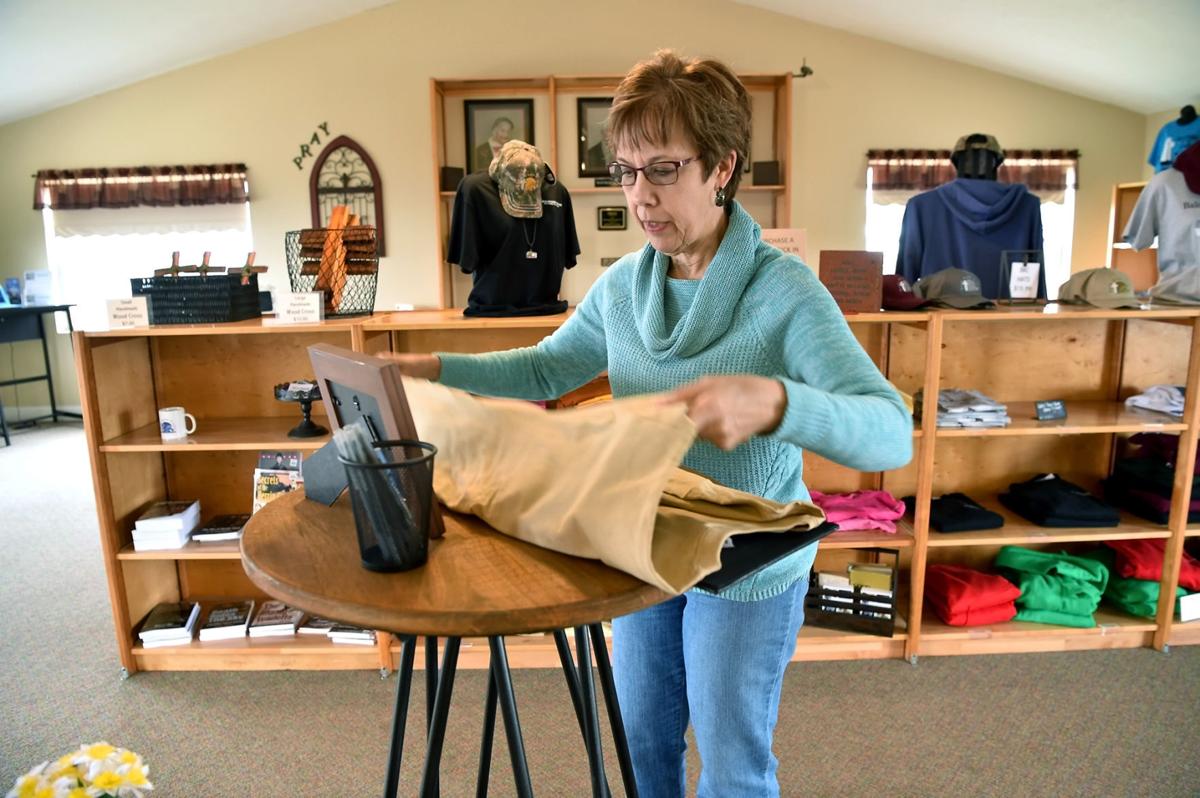 ALTO PASS — Bald Knob Cross of Peace Inc. is in search of a new executive director.
The nonprofit's board hired Teresa Gilbert as its first and only executive director in March 2015. Gilbert said she has enjoyed the job immensely, but wants to retire in order to spend more time with her grandchildren who live out of state.
Gilbert said her goal is to leave by the end of June, though that timeline is flexible. She intends to stay long enough to help whoever is selected as her replacement with the transition.
Steve McKeown, a board member who has been involved with the cross for years, said Gilbert "has been terrific" as a leader.
"I was on the board when we hired her," he said. "She has really created the position." McKeown said one of Gilbert's many leadership strengths is her ability to recruit and organize faithful volunteers who staff the welcome center and various events.
It will be important for the person who follows her to have that same leadership ability, he said.
"Without our volunteer teams, we would not be able to function," he said.
McKeown said the board is also looking for candidates with financial and personnel management skills, as well as property management experience.
The site hosts numerous Christian events throughout the year, including Easter sunrise services held there for more than 80 years, and brings in more than 30,000 visitors annually. 
Standing 111 feet tall, the cross was originally constructed in 1963. In the 2000s, it experienced financial challenges and legal battles that resulted in the seating of a transitional board as part of a court settlement. That transitional board, which met for the first time in January 2009, oversaw an extensive restoration of the deteriorating cross over the next few years.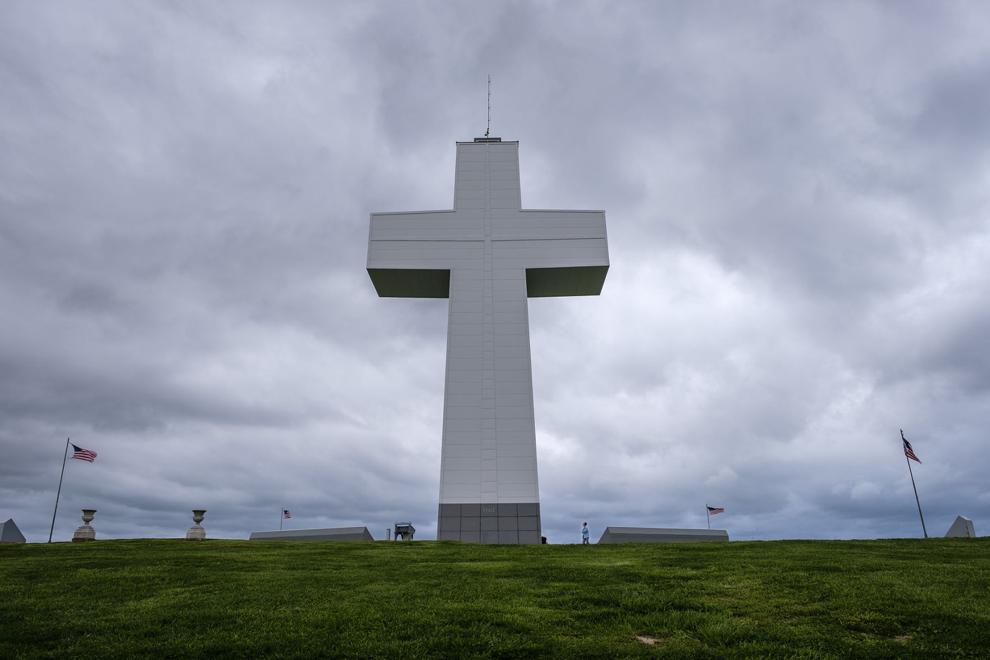 The transitional board also created new bylaws, allowing it to eventually hand the reins to a permanently established board with term limits for its members. In 2015, the board decided to hire an executive director for the first time to help with day-to-day management duties that had generally fallen to the board's president.
Since then, the nonprofit has undertaken some additional projects at the property, including upgrading its welcome center and parking lot.
McKeown said the next leader will come in at an exciting time in the cross' history. The nonprofit is about to embark on its largest project to date since the cross restoration.
"Lord willing, and if it passes the board, we're going to be launching some pretty aggressive steps for improvement of the grounds and facilities for Bald Knob over the next five years," he said.
The board holds its annual meeting in February. Projects under consideration include improvements to the courtyard, and new development on 12 adjacent acres the nonprofit purchased in 2015.
More specific details will be revealed soon, McKeown said.
Gilbert said that when she considered her plans to retire, she thought it was the right time so that the next person can come in on the ground floor of overseeing these proposed projects.
The cross is in a good place, and this opening presents a great opportunity for someone to help lead it to the next level, she said.
"I'm excited about where the cross is at this point," she said. "And I'm excited about the new chapter that they are entering."
The board of directors is immediately beginning the search for its next executive director. Interested parties can find more information at: baldknobcross.com/employment.
---
Photos: A look at life in Southern Illinois in 2020
618-351-5079
On Twitter: @MollyParkerSI ​