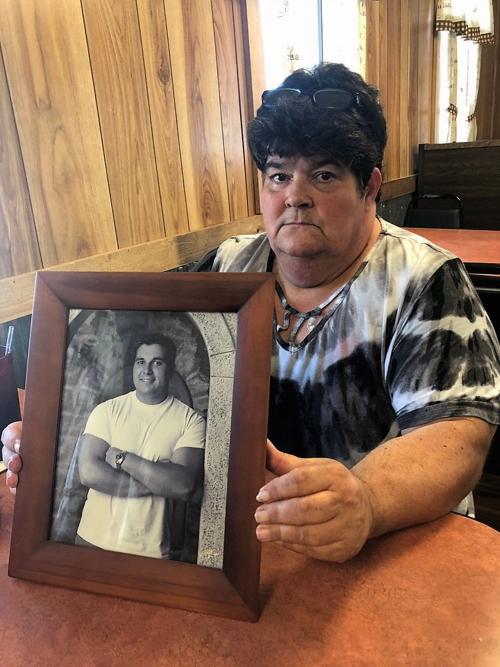 BENTON — Benton native Brandon Pinson was killed Tuesday morning in Iraq, where he was leading a team of deminers working to clear improvised explosive devices left behind from battles with the Islamic State.
He was defusing an explosive device when the accident happened in the village of Tel al-Shear near Mosul, according to a news release from the Swiss Foundation for Mine Action (FSD).
Pinson was a civilian employee of FSD, a Geneva, Switzerland-based humanitarian nongovernmental organization that aims to clear explosives that threaten civilian populations in many countries affected by war.
Pinson, 31, was an Army veteran and married father of two.
He was raised in Benton, though left the area as a young adult. His mom, Karen Pinson, of Benton, said he was just a month shy of completing his work in Iraq and returning to his home in Cherry Point, North Carolina. He was eager to get back to his wife, Samantha, and their 4- and 2-year-old boys, she said. He had recently accepted a job as a police officer, she said. Karen said she believes her son accepted the contract work in the meantime to support his family, and because he also believed in the mission of the humanitarian aid organization for which he worked. Left behind to detonate without warning, these weapons terrorize citizens who are trying to return home even after the war has ended. "He loved helping people," she said. "He would help anybody. It didn't matter who it was." 
According to a different non-governmental organization, Humanity and Inclusion, hundreds of thousands of people were living in camps as Mosul remained littered with explosive remnants of war after liberation.
FSD said in its news release that the Iraqi Directorate of Mine Action has opened an investigation into the incident, though an initial review has determined it was an accident and did not involve third parties.
Pinson had been working in the area for five months, supervising one of FSD's 12 teams in Iraq. The explosives were left behind by the Islamic State in and around villages that withdrew from the area in late 2016, according to FSD. These operations are coordinated with national authorities and financed by international governments and private donors. He was a seasoned explosive ordnance disposal technician with 10 years of experience in this field, FSD said. 
According to his mom, Pinson served in the Army from 2008 through last year. He did two tours in Afghanistan.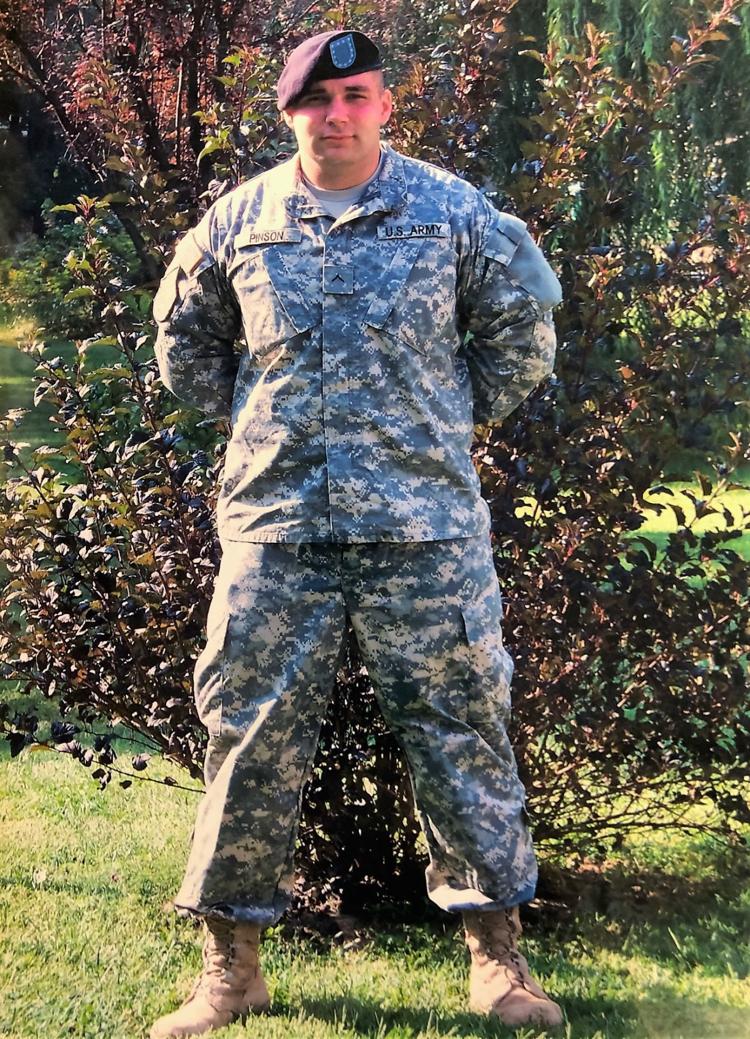 She still remembers the day when he called to tell her he'd signed up for the military. It was about two years after he graduated high school. He'd been working at a local hardware store and trying to figure out what to do next with his life. Karen said that she and her husband, Pinson's father, were proud he had decided to serve his country. He quickly acclimated to military life, she said. "It was his cup of tea." 
You have free articles remaining.
But mom was nervous when he told her about his chosen specialty: Explosive ordnance disposal, or EOD for short. These are the people who are trained to diffuse all types of high-powered weapons of war, including improvised, chemical, biological and nuclear weapons. Pinson scored high on military aptitude tests and could have had his pick of any number of jobs, she said. But he was drawn to the challenge this one presented. "We always knew he was smart. And he needed stuff to keep his mind busy. He said, 'This does it. You have to think.'"
He was trained at the Naval School Explosive Ordnance Disposal at Eglin Air Force Base in western Florida. 
Zachery Copp was one of his classmates who became one of his closest friends there. He said their relationship grew into one that was more like brothers. It lasted through the years and miles.
Copp said that Pinson had a great sense of humor and a way of putting others at ease. One particular memory that stands out in his mind is when they were in formation and an officer noticed that Pinson wasn't correctly standing at parade rest. "When he asked Brandon why, his answer was perfect: 'I'm too swole,'" Copp said in a Facebook message to The Southern. "Now, for those who knew Brandon, they knew he was a massively strong guy with an even bigger heart who loved to play jokes. 
"So when the officer asked him to prove it, Brandon didn't miss a beat. He stripped off his top and it was at that moment the officer's face said it all … Then the officer just walked away dumbstruck." Pinson was a competitive weightlifter as a teenager, and he continued to pursue that passion into adulthood, according to his mom. 
Copp is raising funds on Facebook to support the purchase of a memorial brick for placement in a walkway that leads to a memorial at the Eglin Air Force Base specialty EOD school. Within a day, he quickly exceeding his fundraising goal. Now, he's also hoping to raise enough money to be able to purchase air travel and hotel accommodations for his wife and children to attend a dedication ceremony. 
Benton Mayor Fred Kondritz said the whole town is grieving the young man's loss. "In a small town, everybody knows everybody," he said. "It's just a true tragedy." Kondritz said the city will also honor Pinson's service to the country, likely with a proclamation. 
In high school, he was a standout athlete. Pinson, a 2006 Benton High School graduate, was a co-captain of his high school football team, and chosen as one of two MVP players his senior year. He was also named all-conference offensive and defensive player that year by the Southern Illinois River-to-River (SIRR) Conference.
"Everybody has said the same thing: He was the kid that would always have your back," said Benton Rangers head coach Justin Groves, who was the assistant coach when Pinson played in the mid-2000s. Groves said that he's heard from several players and fellow classmates of Pinson's in the past two days. It's shaken the entire community, he said. Groves said that what he and others remember about Pinson is how hard he worked. "He was always the toughest, hardest working kid in the weight room," he said. But more than that, Groves said that he and several of Pinson's high school classmates have been reminiscing about how much he loved his teammates and friends. 
"He was a good football player, but an even better guy."
The Benton Rangers football team will honor Pinson during its military appreciation night on Sept. 13, Groves said. The first-annual event had already been in the works. Now, it's taken on an extra special meaning, he said. "He was the kind of guy you wanted on your side. I'm proud to say he was on all of our sides. He did great things for our country, and it was an honor to have known him. Our community will mourn his loss, but we will also celebrate his sacrifice." 
The event will take place during the Benton Rangers' 7 p.m. home game against the Pinckneyville Panthers. 
Funeral arrangements are pending, according to his mom, Karen. Services will be held in both North Carolina and Southern Illinois. More information will be shared in the coming days, she said. Karen said she is overwhelmed by the support that Benton has shown her family in their time of grief. "The love is just pouring out of this town," she said. 
618-351-5079
On Twitter: @MollyParkerSI ​