Water customers are asked to continue conserving water and boil orders remain in effect.
When Rend Lake Conservancy District announced a break in 36-inch pipe Wednesday evening, municipalities throughout the system began water conservation measures. By Thursday morning, some cities and towns were beginning to run out of water.
Carterville was out of water and had closed schools Thursday morning.
"We ran out in the 8 o'clock hour this morning," Carterville mayor Brad Robinson said. "We are just waiting for Rend Lake to go back online. We are reinforcing the burn ban and asking everyone to be cautious with fires."
He added that they, along with other cities affected by the water shortage, are now relying on water shuttles to fight fires, and only a few rural fire departments in the area specialize in water shuttle.
Carterville Police Department said at about 2 p.m. that Rend Lake Conservancy District had notified the city water service would be partially restored by the end of the day. When water service is restored, the city will be under a boil water order.
Robinson also reminded residents that using all of the hot water in an electric water heater could result in damage to the water heater.
At just before 2 p.m. Thursday, Marion Mayor Anthony Rinella signed an emergency declaration restricting the use of water in the city until further notice. He said Williamson County has enacted the same emergency declaration.
"We are fortunate to have the storage we do, but even with a limited amount of storage, just over 3 million gallons, at some point in time you run out. We will be at that point in a few hours," Rinella said.
The city directed hotels, restaurants, hair salons, bakeries and bars to close by 3 p.m. Thursday because of the water crisis situation.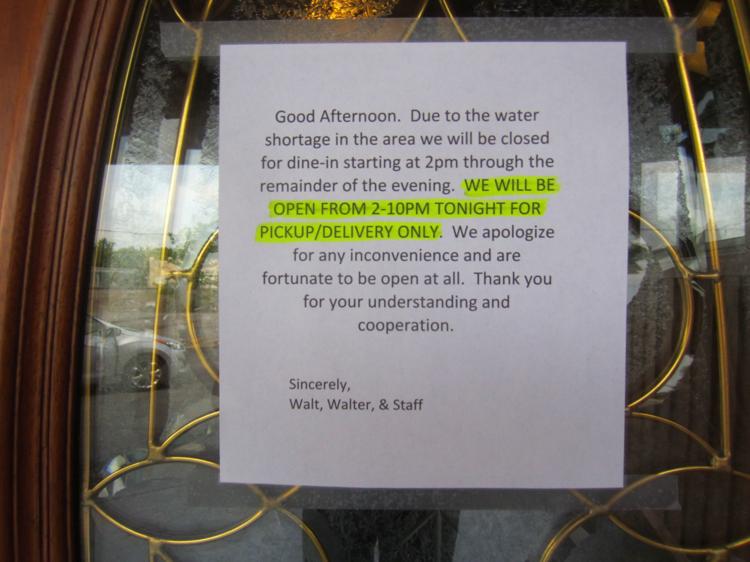 In a Facebook video posted Thursday evening on the Marion Cultural and Civic Center's page, Rinella said all residents were being asked to conserve water "to the fullest degree."
"As we speak, the pumps at our water plant have been turned off and the only water that is available to the city is that which is left in our elevated water storage tanks," he continues in the video. "As that water is depleted, the pressure will be low on the system, and at some point in time, we will run out of water."
Rinella asked residents to remain calm and patient through the "crisis."
"We have been through worse situations and we have prevailed, and we will do so again," he said.
West Frankfort officials announced Thursday night it was suspending water service until further notice.
Earlier on Thursday, West Frankfort mayor Tom Jordan said the contingency plan for the city in case it did run out of water was to draw from a pond north of town.
"They have the equipment to do it with. We can go to the pond at any time and set up an operation," Jordan said.
Christopher shut off its water system at 1 p.m. It suspended water usage due to low water levels in the storage tanks.
Marshall Browning Hospital in Du Quoin was using water reserves it has on site. Laurie Kellerman, chief clinical officer, said the longest they have been told to prepare to be without water is 48 hours.
"We currently have water but we are instituting our plan in case the water does get turned off," she said.
Herrin Mayor Steve Frattini said at 10:15 a.m. Thursday morning that the city had about 16 hours of water reserve remaining and asked residents to conserve water "in all possible ways."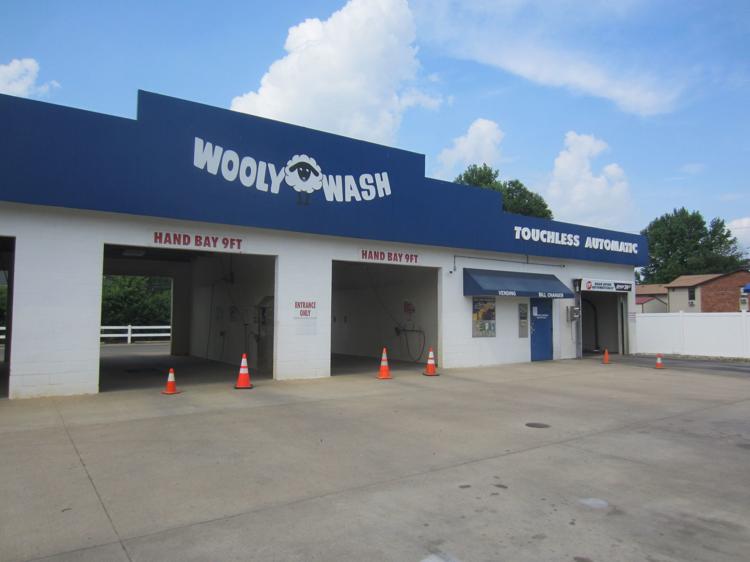 Johnston City Water Department said Thursday evening that all residents would be without water.
The statement came hours after the Johnston City Police Department said on its Facebook page: "The water shortage is getting more severe by the hour."
Restaurants in Johnston City were shut down Thursday and the police asked residents to conserve water.
Gov. Bruce Rauner issued a statement Thursday afternoon in which he said the state was ready to help Southern Illinois communities impacted by the water shortage.
"While there currently have been no requests for state assistance, state agencies are actively preparing to provide support needed to ensure the public health and safety of the many communities served by (Rend Lake Water Conservancy)," Rauner said.
"Earlier today (Thursday) the Illinois Emergency Management Agency convened a conference call with several state agencies and mutual aid partners to assess the whole community impacts of (the) situation and prepare for potential deployment of state resources to impacted communities until the water supply is restored," he said.
Rinella said in an interview with the newspaper earlier on Thursday that Marion could have been spared this catastrophe by building Sugar Creek Lake.
"I think it's more paramount that we build that lake than ever," Rinella said.
Once Rend Lake gets its system back on line, it will take several hours for water to reach Marion.
According to a Facebook post from the Marion Police Department, graduation was set to go on Thursday night at Rent One Park. Portable restrooms were available.
Frankfort Community Unit School District No. 168 remained open Thursday for normal school hours. According to a statement from Superintendent Matt Donkin, school officials are boiling water and "conserving as best as we can."
The City of Carbondale issued a statement reminding residents in affected communities that it is unaffected and has a bulk fill station at the city's water treatment plant. Anyone who would like to fill up there should call the Carbondale Water Treatment Plant at 618-457-3241 or the 24-hour hotline at 618-529-1731.
— Isaac Smith contributed to this report.