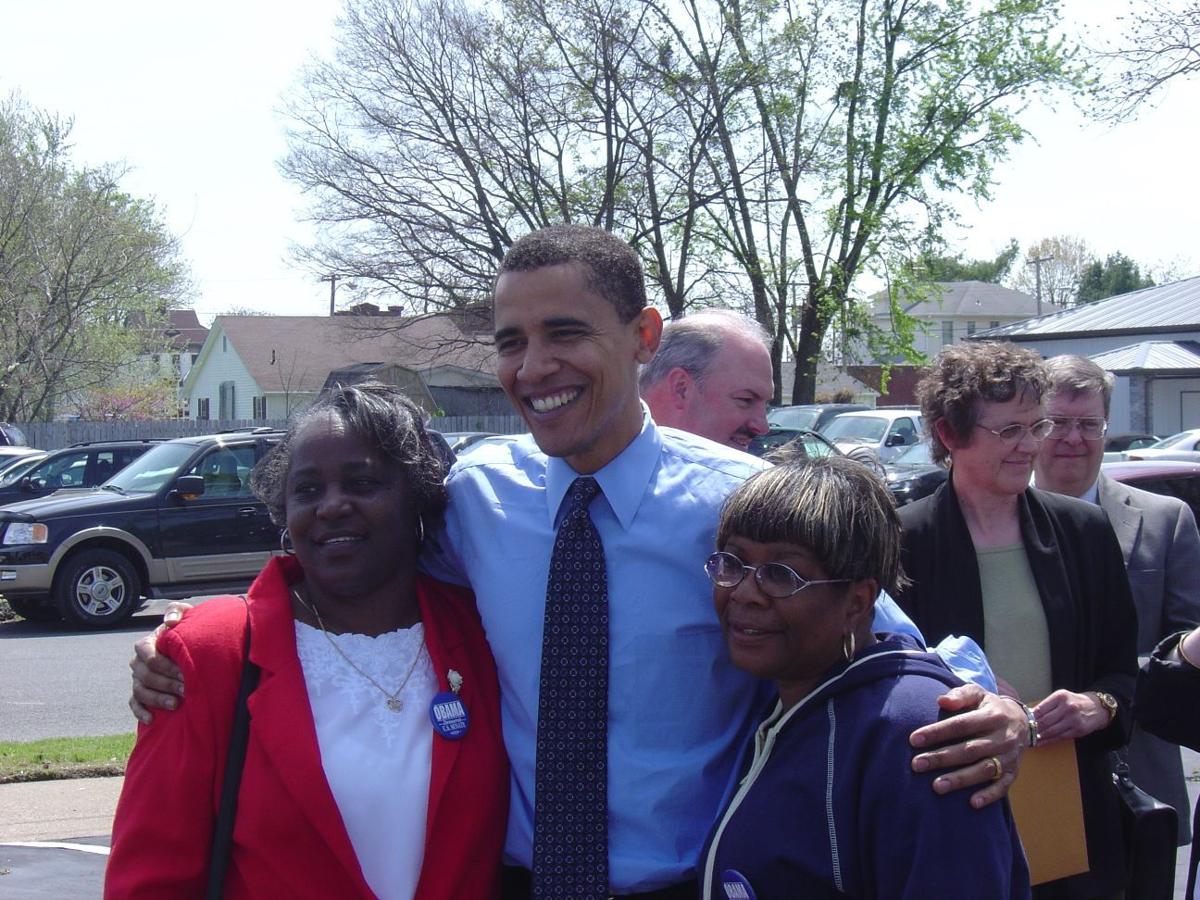 The Laborers' International Union of North America Local 773 dates back 75 years. In March 1940, the charter for the Local 773 was given to Connell Smith, of Cairo.
The original membership of the union, for years headquartered in Cairo, was largely unskilled laborers but its reach extended to the construction industry and the public sector throughout the 1970s, according to the SIU Special Collections Research Center.
The Local 773 represents more than 4,500 workers nationwide, including hundreds of public and private sector employees in Southern Illinois. Of those the 773 represents, about 1,500 members work for the public sector across 14 Southern Illinois counties, according to Local 773 business manager Kevin Starr. Public sector employers represented by the Local 773 include employees in cities, counties and public housing authorities.
Additionally, the associated Southern and Central Illinois Laborers' Political League Political Action Committee has donated hundreds of thousands of dollars to candidates for various public offices in Illinois, primarily Democrats, including handily to several in Southern Illinois, since the political committee was founded in July 2010. Total expenditures for the political action committee over 5 years total more than $1.5 million.
The Local 773 has always been a bit of a family affair.
Edward Smith, Matthew Smith's father, rose through the labor union ranks and at one time served as Midwest regional manager of the Laborers' International Union of North America. Edward Smith is currently CEO of The Union Labor Life Insurance Company, or Ullico, headquartered in Washington, D.C. He also could not be reached for comment for this story.
In 2003, eight local Laborers' unions across Southern Illinois joined together to make up the current-day Local 773, at which time its headquarters moved to Marion, across from the Williamson County Regional Airport, according to the SIU Special Collections Research Center.
The new mega-union is located in a large complex along a road named Ed Smith Way.
A sign of the Smith family's prowess in local politics, in Barack Obama's 2006 book "The Audacity of Hope," on page 237, Obama recalls a well-attended visit to Cairo while he was running for U.S. Senate. In writing about race relations, Obama ponders about what brought out the crowd of several hundred, most of the attendees white, sporting "Obama for U.S. Senate buttons. The now-president wrote, "No doubt, many of them were there because Ed Smith, one of the most powerful men in the region, wanted them there."
Matthew Smith's role at Local 773
According to Starr, Matthew Smith, Edward Smith's son, has been associated with the Local 773 for 12 years or more, since Matthew Smith's early adult years. He has served in various roles, and has been president for about four years, Starr said.
Starr said that as president, Smith's primary role is signing checks and calling union meetings to order, as well as running union meetings. "One thing that does need to be known is he (Smith) does not represent any of our employees as the president," Starr said. Starr said that to the best of his knowledge Smith has never served as a negotiator on behalf of union members in the private or public sector for the Local 773.
In addition to his role as president of the Local 773, Smith is employed as an international representative for the Laborers' International Union of North America, assigned to the Midwest region, Starr said.
As for Smith's court record, Starr said he does not involve himself in the legal or personal affairs of his business associates. He noted that the union's bylaws preclude anyone with a felony conviction from serving on the board. Smith has never been convicted of a felony.
618-351-5079
On Twitter: @MollyParkerSI ​