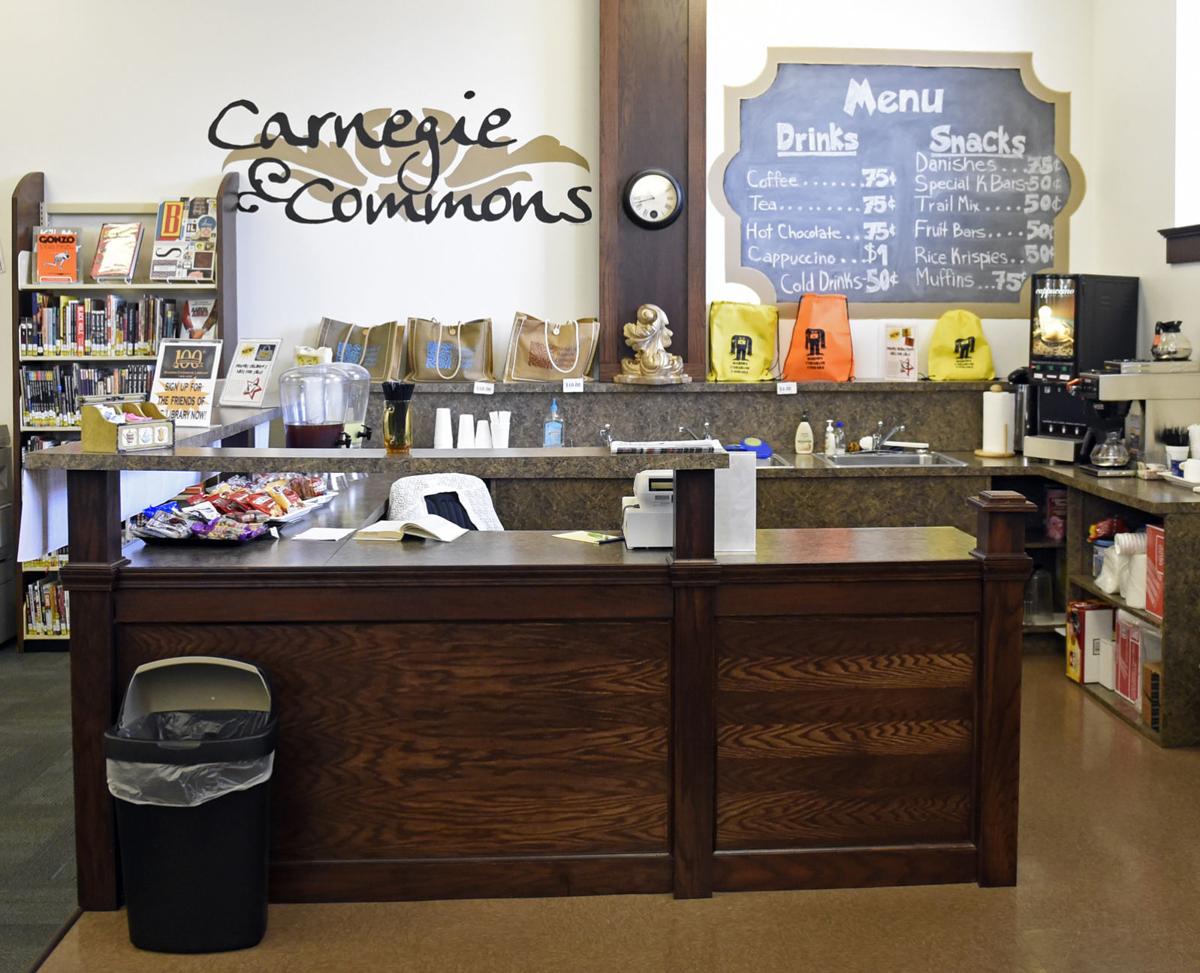 MARION — Can you read 12 books in January?
The Marion Carnegie Library is proposing that challenge for its members.
The library is among an anticipated 1,500 schools and libraries nationally participating in the Winter Reading Challenge. Penguin Random House has pledged to donate $50,000 in prizes, including author visits and new books, to be shared among the winning places.
Participants will also be eligible for entry into four drawings for $25 throughout the month.
Sarah Watkins, coordinator of library services, said she hopes the challenge entices people to dive back into books this winter.
"It's a really cool national incentive program that really gets people reading during the winter months," she said.
"Books" are defined rather loosely by the challenge to include ebooks, audiobooks, paperbacks, hardbacks, Manga books and other graphic novels and comic books.
"We're not trying to narrow it," she said. "We're trying to get people in here and get them excited about reading."
Participation requires a membership card to the Marion Carnegie Library. They are available for free to any residents of the city of Marion. People who do not live in the city limits but are within the boundaries of Marion school district are eligible for a non-resident membership card.
Participants track their reading with the Beanstack Tracker app, which was launched with an investment from Mark Cuban after its creators appeared on the Shark Tank several years ago. "We're trying to get all patrons and community to pull together so we can win a big prize for them," she said.
Secondarily, she said, a fun challenge like this is a great way to remind people that the library is a family friendly and free source of entertainment in the winter months. "We are a warm place to be — all winter long," she said.
The library's busiest months are in the summer when children are out of school. Reading challenges during the off-school months can draw as many as 600 participants she said. Library attendance in the winter months trails off a bit, she said. But the wintertime schedule is also packed with activities for people of all ages. "Our core mission is to be a community center," she said of the 104-year-old library.
The library's collection includes more than 120,000 items. And as a member of the Illinois Heartland Library System, it has access to far more.
For more information about the Winter Reading Challenge, Watkins encourages people to call or stop into the library located at 206 S. Market St. Its phone number is 618-993-5935.
618-351-5079
On Twitter: @MollyParkerSI ​
Get local news delivered to your inbox!
Subscribe to our Daily Headlines newsletter.