MARION — On Tuesday, Cape Air and Veterans Airport of Southern Illinois hosted an open house to show off the airline's newest aircraft, the Tecnam P2012 Traveller.
"Tomorrow morning this aircraft will take off for St. Louis," Doug Kimmel, airport director, said Tuesday. "This afternoon, the second one will be here."
Erin Hatzell, regional director of marketing for Cape Air, said company officials were excited to share their new aircraft with people in Southern Illinois.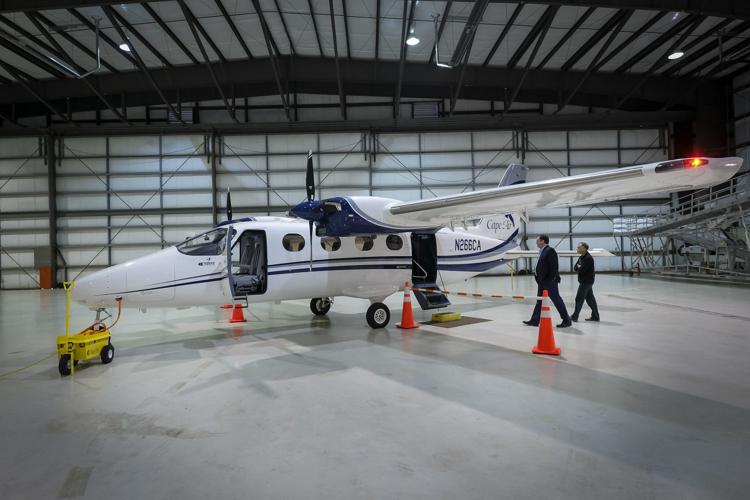 The first Tecnam P2012 Traveller was delivered to Cape Air in July 2019. The two at Veterans Airport are the first Tecnam Travellers to be put into scheduled service. They are replacing Cessna 402C airplanes.
"We have had a great partnership over the past 12 years with Doug (Kimmel) and Veterans Airport. We are happy we could bring the planes here," Hatzell said.
Cape Air was chosen by Illinois Department of Transportation to provide air service from Marion after a series of public meetings and a survey last summer and fall, during which Cape Air received the airport's final recommendation. During a presentation, company officials talked about developing the Tecnam Traveller.
Cape Air sent out a request for proposals nearly 11 years ago for a nine-passenger plane with multiple engines. At the time, no one was making planes that met those specifications. Company officials met with Tecnam Aircraft in southern Italy and the two began to develop a new aircraft that met the specifications Cape Air wanted.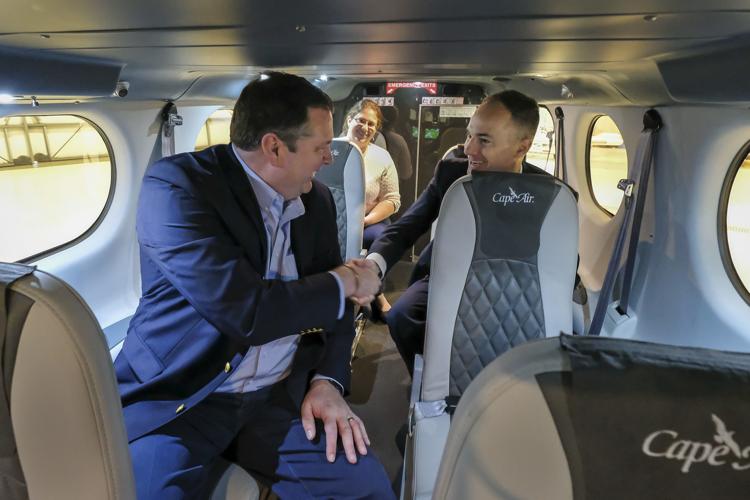 The new plane has more cabin and luggage space and an additional seat for a co-pilot, making the total number of passengers and staff 11. The Cessna 402C planes did not allow for a co-pilot. The seats are designed for passenger comfort, even including a a cup holder and USB port at each seat.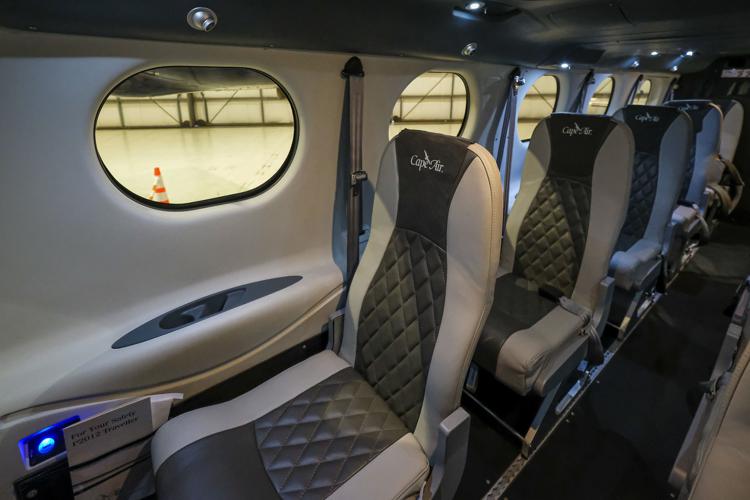 The Tecnam Traveller is equipped with the latest avionics from Garmin and two HP Lycoming piston engines.
Cape Air will replace 112 aircraft over the next two years.
"It's beautiful," Bernard Paul, chairman of the airport board of commissioners said. "I think it will help them."
Paul believes the more roomy planes will draw more customers.
Herrin Mayor Steve Frattini called the new plane a welcome mat to Southern Illinois.
"This new aircraft is first class. You are bringing people to the area on a state-of-the-art aircraft and landing at a state-of-the-art-airport. It gives us a very good presence, a great welcome mat to Southern Illinois," he said.
He also hopes Cape Air will eventually expand their routes.
Cape Air offers four flights between Veterans Airport and St. Louis Lambert International Airport on weekdays and two flights on weekends. Cape Air began offering flights from Veterans Airport to Nashville International Airport in Nashville, Tennessee, on Jan. 29. The airline offers two flights to and from Nashville on weekdays and one each on Saturday and Sunday.
For more information or a flight schedule, visit veteransairport.com. Flights also can be booked in person at Cape Air's Marion City Ticket Office at 202A N. Market St., Marion.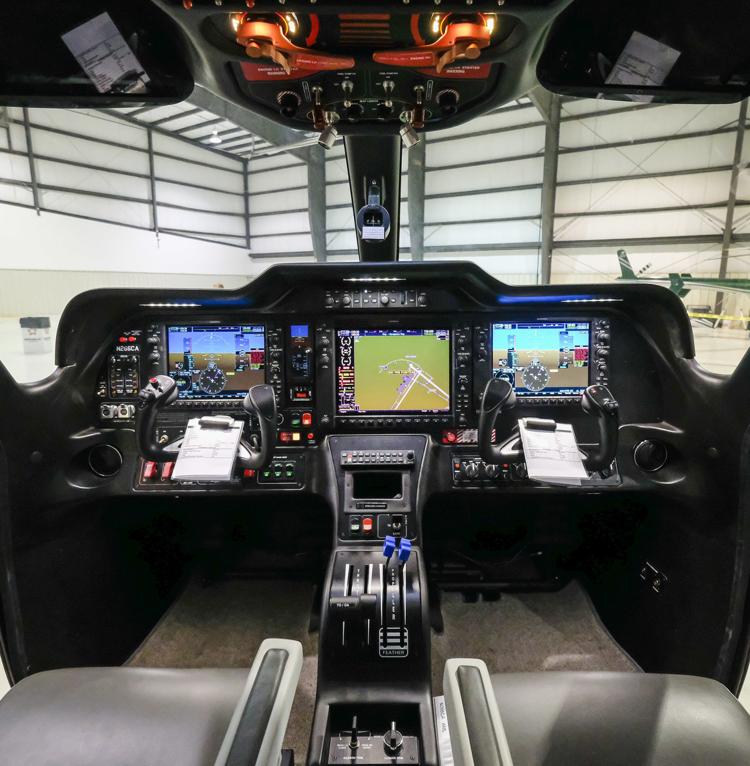 Get local news delivered to your inbox!
Subscribe to our Daily Headlines newsletter.