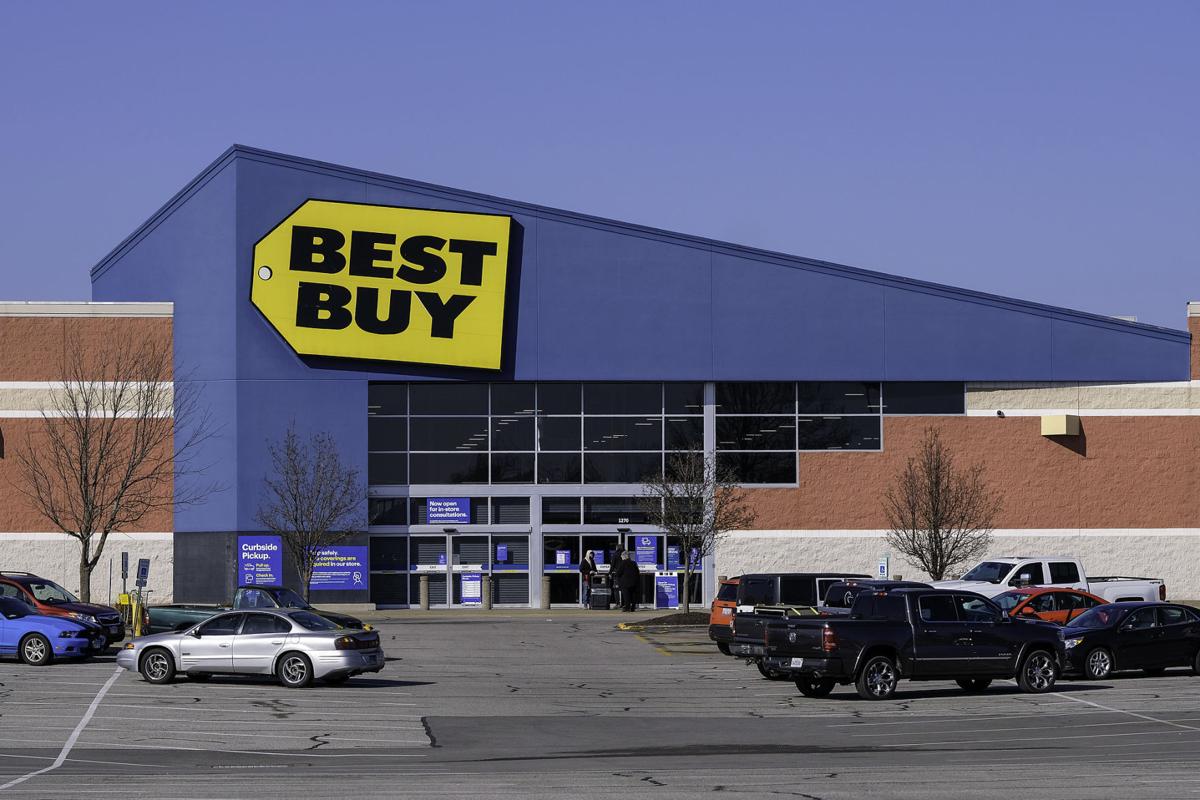 CARBONDALE — As Best Buy is set to close its Carbondale location, city officials are trying to rethink what filling spaces left by retail giants will look like.
"Macy's, JCPenney, now Best Buy," Steve Mitchell said, recalling the major retailers who have left the Carbondale market in the last year. Mitchell is the economic development director for the city of Carbondale. 
While Mitchell said he has little information about Best Buy's closure, he said he did hear from a corporate representative with the company, who explained the store was one of the company's smaller locations — it has only 15 full-time employees, Mitchell said — and that economic indicators for national retailers, even prior to the pandemic, led to the decision to close. Mitchell said the employees were given an option to transfer to other locations within the company. The closest stores are in Cape Girardeau and Paducah.
Despite Macy's exit and JCPenney's planned closure creating uncertainty for University Mall in Carbondale, its owners and other retailers are optimistic for a rebound.
As for what's next for the space, Mitchell said he's not sure.
"No one's been knocking down my door just yet," Mitchell said of interest in the property.
As economic development director, Mitchell works with business owners, developers and entrepreneurs to find locations within the city to build a business, and also works to help find ways the city can help business move to town. He said the news is so fresh, he's not surprised there's not been any interest so far. Mitchell also pointed out that developers usually go to property managers for information about renting specific spaces. In the case of the Best Buy space, that's national management firm DLC Management.
Representatives from DLC could not be reached for comment Tuesday.
It remains uncertain what can or will fill the big holes in Carbondale's retail landscape.
"I think the short term is still pretty cloudy," Mitchell said of what Carbondale's business landscape will look like.
"The number of retailers that are filling in those types of spaces are getting fewer and fewer and fewer," Mitchell said. And, as for what has been the culprit for so many big businesses closing, Mitchell pointed to online retail as the biggest factor, followed certainly by the challenges imposed by COVID-19 restrictions.
There may be some silver lining to the departure of some big box stores from the city: The spaces could open opportunities for others.
"Longer term what we may see are commercial property values declining, which is a negative, but the positive spin for that is it may open up opportunities for businesses that (couldn't afford retail space before)," he said.
Mitchell pointed to recent developments in town to be excited about, though. Mitchell listed two new Carbondale businesses, Harrold's Chicken and Chalky's Billiards, as examples.
618-351-5823
On Twitter: @ismithreports