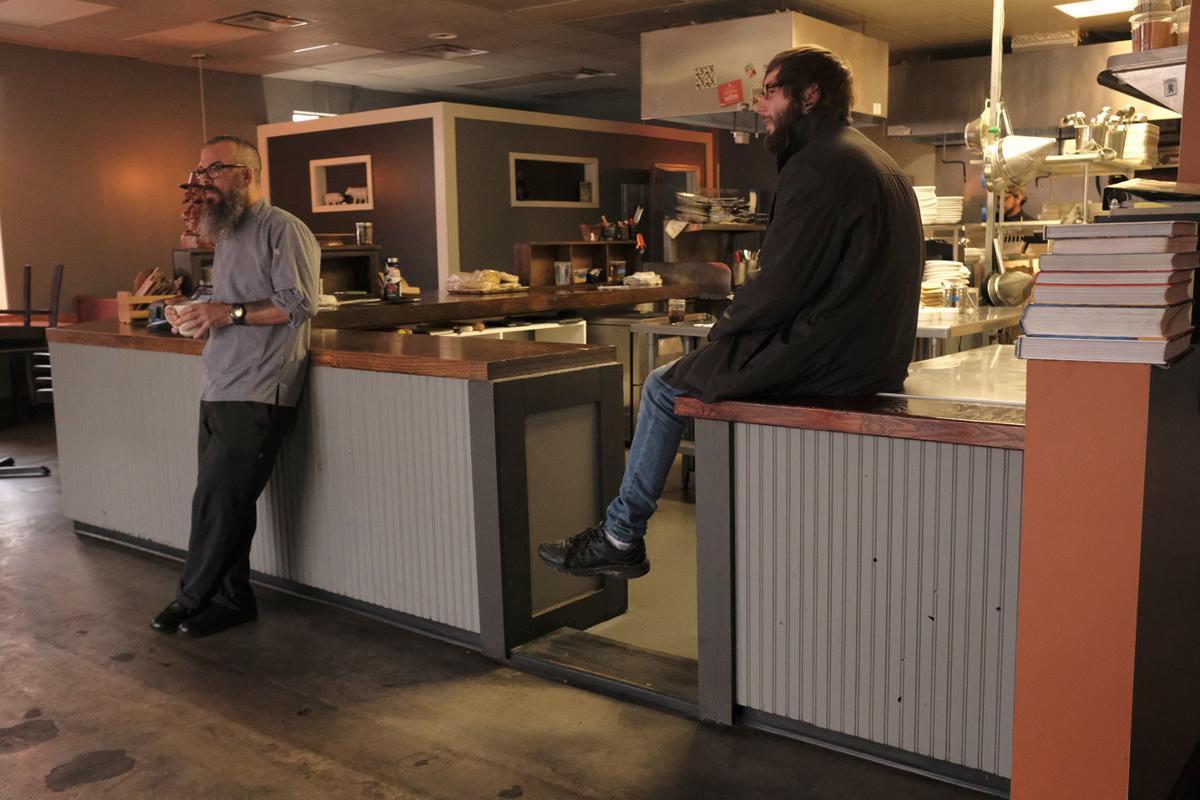 CARBONDALE — As the region enters unprecedented territory in an attempt to curb the spread of COVID-19, business owners and Carbondale's city leaders are trying to find the best path forward to keep both restaurants and bars afloat while also paying the city's bills.
Southern Illinois restaurant and bar owners and their workers are scrambling to figure out what a two-week closure might mean for them as state officials continue efforts to contain COVID-19.
After Gov. J.B. Pritzker announced Sunday the shutdown of all bars and restaurants save for curbside and delivery/pick up service, restaurant owners and workers were caught between a rock and a hard place. The social cost of staying open, the spreading of the virus that has left many dead around the world, was great. But so, too, was the financial impact of closing down a business for at least two weeks. Of course, no one wanted to risk getting other people sick, but the idea of having to close wasn't a cheery idea, either.
Talking with The Southern on Monday, the last day for dine-in service for restaurants, Doug Robinson, co-owner of Carbondale's Keepers Quarters, said restaurants operate on a tiny margin. He said paying the bills with little to no income could sink small business owners. Just because the doors are shut and the lights are off doesn't mean bills won't come due. Then, there are his employees, many of which will be without a check for at least two weeks.
Because of that, Robinson and others began circulating a petition asking the City of Carbondale to suspend its food and beverage tax.
"We are urging you to consider issuing a temporary relief and forgiveness of the Carbondale Food and Beverage Tax for this quarter, and each quarter covering any time period where mandatory restrictions and closures would have an effect on standard business practices," the petition says. It also notes what the saved money would be used for.
"We would, in turn, use these additional resources to disperse amongst employees that are impacted, in an attempt to make up for a minute part of their lost wages," it says. The petitioners say the request is not "for selfish purposes," but instead "for the genuine concern we have as business owners, employees, and individuals who are just trying our best to not only make it through this time, but come out with our livelihoods on the other side."
William Lo, general manager of New Kahala in Carbondale, said for his business, the tax represents about $4,000 to $5,000 a quarter.
"It's not really a savings. It's more of a sum that we have collected and it could be used better to pay staff for payroll and keeping the lights on," Lo said through an online chat message. Moving forward, though, this sum would be smaller because of reduced business due the shutdown.
Lo said for his business, take-out and delivery are normal, but he said he's advocating for this because he knows not all restaurants have this model, and tax relief could mean the difference between reopening or not.
In an email on Wednesday, Carbondale City Manager Gary Williams said he was aware of the petition. While the March 24 City Council meeting has been canceled, Williams said there is a plan to hold the April 14 meeting with online participation from the community. He said the petitioners could present their case to the council then.
Williams said the food and beverage tax generates about $830,000 annually, but the specific take varies from month to month.
Williams said he understands the hard place small business owners find themselves in. However, he said the city is also likely to take a big hit with the mandated closures, as well.
In light of the COVID-19 pandemic, the City of Carbondale announced Friday that City Hall would be closed to the public through March 31, except for Election Day this coming Tuesday, for which City Hall is an official voting location.
"We too rely on revenues that we expect to receive through various taxes and when there is a downturn in the economy, we feel it too and are forced to make difficult decisions regarding our organization too," Williams wrote.
This was brought up during the last City Council meeting, on March 10. In a discussion about community agency funding requests, city leaders said they were worried about spending more than the city had previously budgeted out of concern with the uncertainty of state funding and with the potential economic impacts COVID-19 might have on the city.
Williams said the city is reviewing its FY21 budget and there are plans to present it during the April 14 council meeting.
As the city figures out how to move forward, its economic development office has collected a list of business assistance resources on the city's website, www.explorecarbondale.com.
618-351-5823
On Twitter: @ismithreports
Concerned about COVID-19?
Sign up now to get the most recent coronavirus headlines and other important local and national news sent to your email inbox daily.