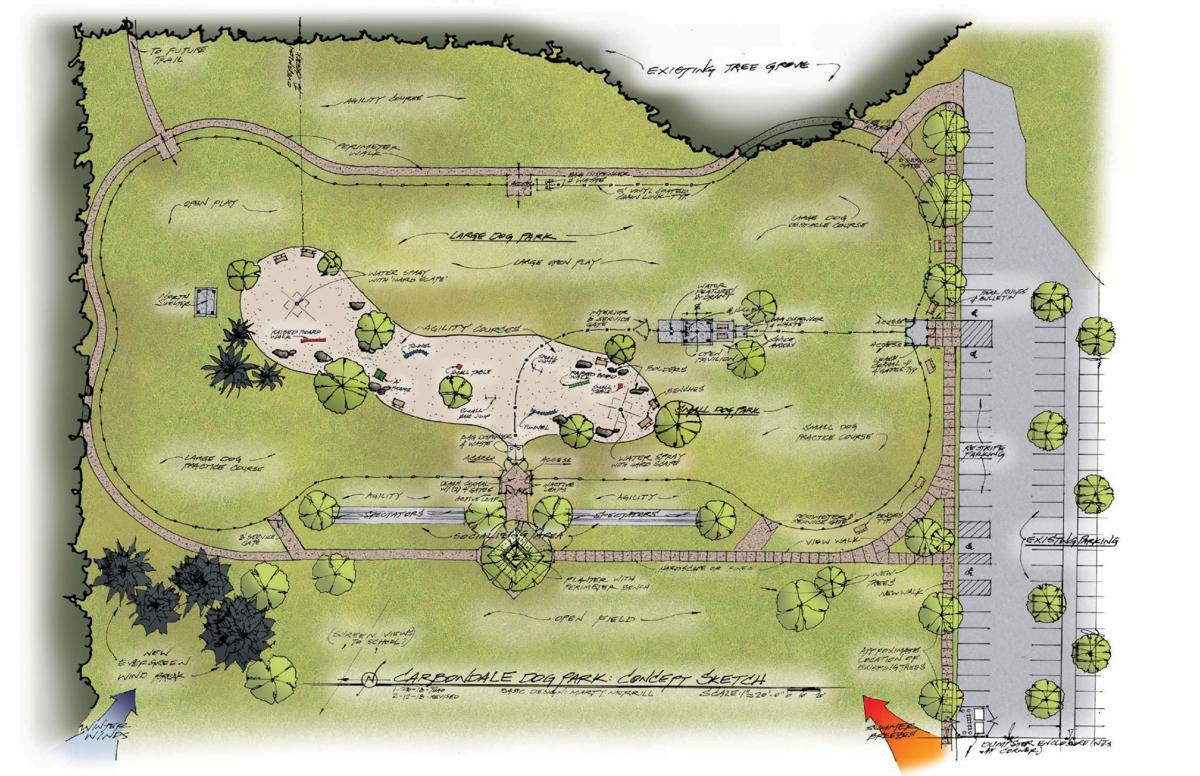 CARBONDALE — After its Day of Giving last month, the Friends of Carbondale Dog Parks is now 20% to their financing goal. Board President Jane Adams said that after next week, they could be even closer.
The park, which is to be located at Parrish Park, has been in the works for more than two years. The FCDP, a registered nonprofit, is working with the Carbondale Park District to maintain the park, which the district will own and insure.
Last month's Day of Giving, which asked supporters to sponsor a long list of items including fencing, signage and water fountains, was largely successful, Adams said Monday.
"We are at about 20% of where we want to be, where we need to be," she said. Adams spoke to The Southern the week before her group was to receive an undisclosed — sizable, Adams said — donation from both Glenn and Jo Poshard and the Murphysboro Walmart.
CARBONDALE — Plans to open a dog park at Parrish Park in Carbondale are moving forward after several months of negotiations over liability ins…
Adams was reluctant to share the specific amounts before the check presentation at noon Tuesday Nov. 19, but said after these two gifts and a potential grant she hopes the group will be awarded, it will be closer to 50% funded.
You have free articles remaining.
Adams previously told The Southern that there have been other significant gifts, as well.
"We have about $20,000 worth of pro bono work that's been done for us," she said. This includes promised construction work, as well as graphic design.
Adams said she and her partners were pleased with the first big push for funding. While fundraisers like this often do well out of the gate but can start to lag, Adams said she and other organizers are optimistic.
"If anything I think the momentum will build," she said. Adams said she thinks seeing progress will help.
Adams said a John A. Logan College class that has volunteered labor will break ground on the park next semester. She said the City of Carbondale has also donated infrastructure work to install water lines to the park.
The donation presentation will be held at noon Nov. 19 at the future location of the dog park, in Parrish Park, at 2500 W. Sunset Drive.
Editor's Note: The original event has been postponed due to weather and this story has been updated to reflect the new time.
618-351-5823
On Twitter: @ismithreports