CARBONDALE — Steve Mitchell has his fingers crossed that a pot shop will open in Carbondale.
Illinois Gov. J.B. Pritzker earlier this year signed a bill to legalize the sale and possession of recreational marijuana. The law goes into effect on Jan. 1, 2020. The rollout will be slow, with dispensaries that have medical licenses getting the first crack at the limited number of recreational licenses available. The number of licenses will increase over the next two years.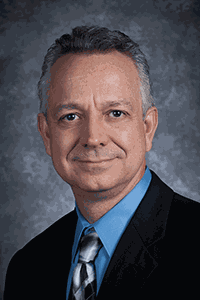 "I would say May is the most likely," Mitchell said before quickly adding, "I am very hopeful we will see something come January."
Mitchell, the city's economic development director, said that since the Carbondale City Council green-lit pot sales in the city during its Oct. 8 meeting, he's been taking a lot meetings and visiting properties with several groups who are interested in setting up shop in the city. He said the meetings he has held are with people he sees as genuinely capable of opening and operating such a business in Carbondale.
"We've had folks looking at all parts of town," Mitchell said. When he initially began thinking about what cannabis business would look like in Carbondale and what the needs of the industry might be, Mitchell said he assumed it would be like every other business — high visibility with a sign out front, that kind of thing. But, he said, the needs and wants have been varied.
Mitchell said there are currently no cannabis-specific incentives the city is offering to potential developers outside of the normal programs offered to all business owners. However, he said he has had many questions from both the public and from investors about potential smoking lounges. The way the law is currently written, smoking or other consumption of marijuana is prohibited in public. But, he said the language isn't clear, and hopes to see legislators clarify it in coming sessions.
CARBONDALE — Since Gov. J.B. Pritzker announced this past May his plan to legalize cannabis, he has framed legalization as a social justice is…
You have free articles remaining.
It's an exciting time for the city, Mitchell said.
"We are seeing the birth of a new industry in the state," he said. Mitchell said he was excited that the City Council wants "to be at the foundational stages of this industry."
The council did not need to take action to allow the sale of pot in the city — the state's law only requires communities to vote if they do not want the product to be sold within their limits. They cannot vote to prohibit possession, though.
At the time, some Carbondale council members said they wanted to vote in favor of bringing cannabis to the city to have a public show of support for the industry, in hopes of attracting early investment.
Despite his optimism, Mitchell said Carbondale is not the only community with the state-designated licensing zone that would be attractive to developers. The state restricts the number of licenses for pot dispensaries within certain zones in the state, which are drawn based on state police boundaries and other factors.
Murphysboro and Marion have both opted out of allowing pot shops to sell in their cities, but Mitchell said that doesn't mean Carbondale is a shoe-in. That said, he still likes the odds.
"If I was a betting man I would probably bet on it," Mitchell said.
As for when an announcement could be made, Mitchell said it's out of his hands.
"I'm not on their timeline," he said, adding that potential business-owners call him to say when they are ready. All he can do is make Carbondale attractive, he said. But, he did say there are looming deadlines.
"Time is short, clock is ticking," Mitchell said.
618-351-5823
On Twitter: @ismithreports