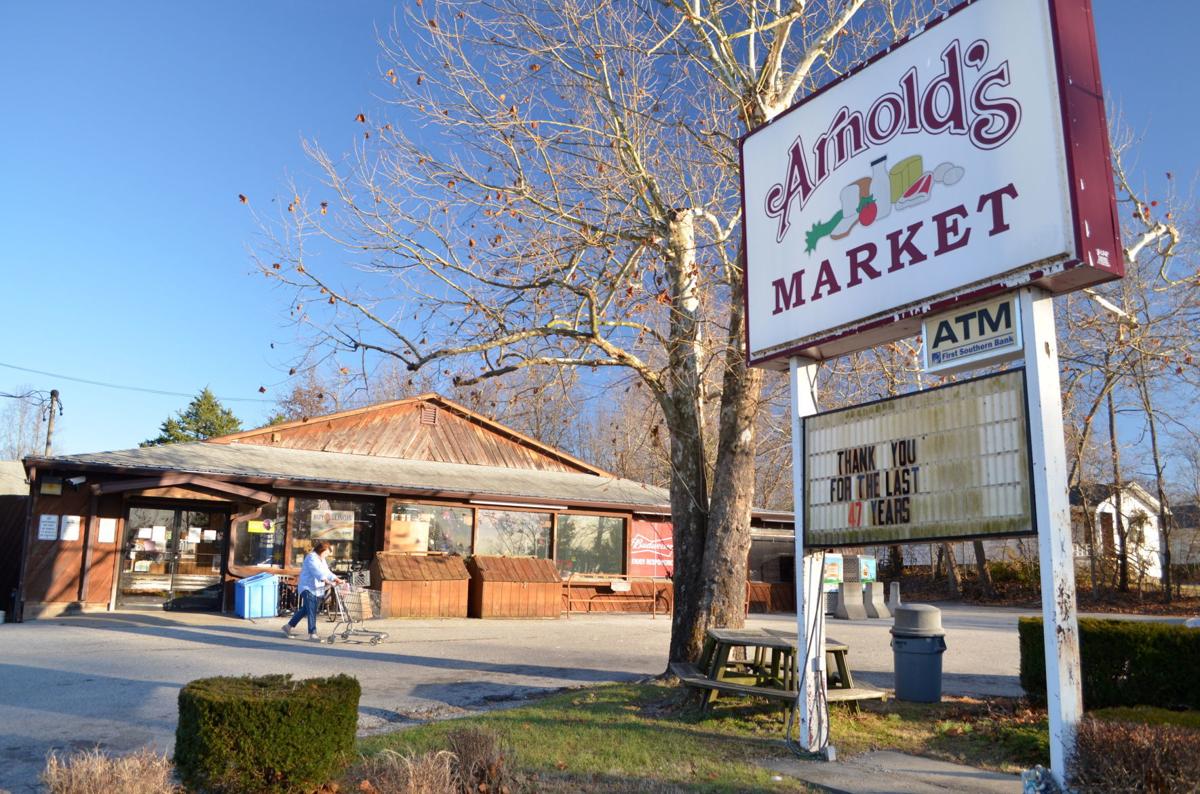 CARBONDALE — By Dec. 18, Arnold's Market, the beloved small grocery on the south side of Carbondale, will be closed.
Owner Rodney Kroenlein put the market up for sale in February, telling The Southern he was ready to retire. It was still listed on real estate websites as of Dec. 4, with a reduced asking price of $250,000.
The store announced its closing date the morning of Dec. 4 via Facebook, writing:
"It is with sincere regret that we announce the permanent closure of Arnold's Market. Our last functional day will be December 18. However, inventory may dictate an earlier closure. Please note that we are no longer accepting special orders or receiving new shipments. This was a difficult decision. Although we are closing our doors, we encourage you to continue to support local business efforts in the region. We would like to take this time to thank our wonderful employees and loyal customers. It has been a pleasure serving the community for the past 47 years."
The news sparked an outpouring of memories on social media.
"This place has touched everything in my life. When my mom broke her ankle a month ago and had to unexpectedly take two months off work, I watched an entire community of people rally around her with a donation cup at work. Everyone has been so generous and my family feels very loved," employee Laurel Stewart wrote on Facebook. "I'm optimistic for the future and I know it's time to move on but thank you thank you thank you to everyone I've met and known and loved."
"Arnold's was the first place my dad took me to in cdale 35 years ago," Facebook user Jon Throgmorton added. "He loved that place! Best steaks I've ever had. Nothing compares!!"
Local fruit farmer Clyde Arnold built Arnold's as a peach packing shed, then began leasing space to Dick Conley to sell groceries there around 1973, according to past reporting by The Southern.
Kroenlein, a longtime Arnold's employee, purchased the store in 1999, and has owned it ever since.
Kroenlein, who could not be reached for an interview on Wednesday, told the Southern in 2010 that, as owner, he has sought to preserve the store's longstanding and unique reputation — from its locally famous deli, with specialty products like filet mignon and bacon-wrapped hamburgers, to the weathered sign out front that reads: "We welcome your business no matter what you're wearing or not wearing."
"Arnold's Market is kind of its own thing," he said. "It has its own persona."
That famous sign has drawn customers wearing everything from bathing suits to bathrobes, past owner Conley told The Southern in 1988. 
"We don't do things by the book here, but it works for us," he said.
In 2010, Kroenlein and his wife, Sarah, opened a second business, Arnie's Sandwiches, after the made-to-order sandwiches at the grocery's deli had become so popular that customers were "bottle-necking" in the store, Kroenlein said. 
Arnie's will remain open, and management will be transferred to a longtime employee, the business indicated on Facebook. 
Get local news delivered to your inbox!
Subscribe to our Daily Headlines newsletter.