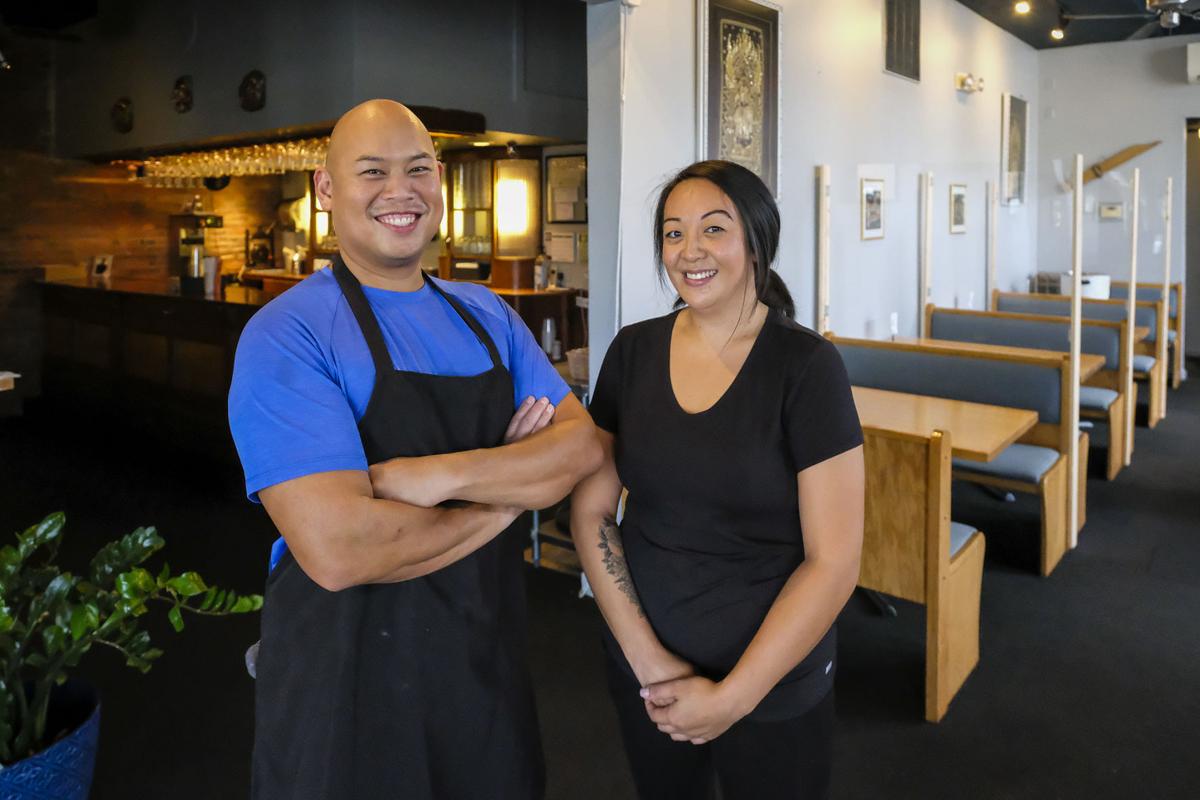 CARBONDALE — Thai Taste's former owner Tam Rachatanavin announced his beloved business had sold after a year on the market. But, he said, he kept ownership in the Thai Taste family.
Rachatanavin announced on Facebook Wednesday that longtime employee Kori Hannah had purchased the restaurant and officially took ownership Tuesday. He said she started her stint with the restaurant the first week it opened in 2004.
Rachatanavin said his wife got a new job that would move his family back to San Antonio, Texas, so he decided to sell Thai Taste. He's been back and forth between Texas and Illinois until someone decided to buy — he said a lot of the management had been left to Hannah.
"It's really been her show since November," he said.
Rachatanavin said in the last 10 months, three serious buyers approached him, but none lasted.
"Ultimately it just came down to her," he said of Hannah.
For her part, Hannah said she just didn't want to see the restaurant taken over by an outsider and she knew others didn't want that, either.
But it was all a secret until this week, when Rachatanavin took his crew out for a socially distanced celebration. While there, he announced the restaurant had sold. Hannah said there was a bit of quiet until he announced "and Kori bought it."
"Everyone just cheered," Hannah recalled, her voice smiling.
She said she likes being hands-on — she has worked both front- and back-of-house and likes being side-by-side with her team. That's something she thinks has earned her respect. And, that's is how she plans to keep things, too.
"I think it's good for them to see me working beside them," Hannah said.
As 2020 has gone on, retiring business owners have given way to an under-40 crop of new entrepreneurs. Hannah, like Walter Wit — the new owner of beloved Carbondale bar PK's — said she recognized now is not the ideal time to take over a business, but in a way, she said, what better time could there be?
"This is a challenging time and I feel like if we can get through this, we can get through anything that comes our way in the future," she said.
Hannah said she knows fully the weight that she now carries.
Gwen Hunt ran PK's for more than 60 years before she died in 2018. Now, the bar is officially under the management of its second owner in 65 years.
"I feel like Thai Taste has become an institution," she said. But, just because she's new doesn't mean the restaurant will be. For now, she plans on leaving the menu the same, save a few specials she's had rolling through her head. She said the menu at Thai Taste is big, but she also knows every item is someone's favorite and she doesn't want to take that away.
It's been a rollercoaster of emotions for Hannah.
"I've just been feeling so many things," she said. But, she said, she woke up Thursday morning and finally had the realization that she's a business owner.
10 Southern Illinois restaurants we miss
618-351-5823
On Twitter: @ismithreports