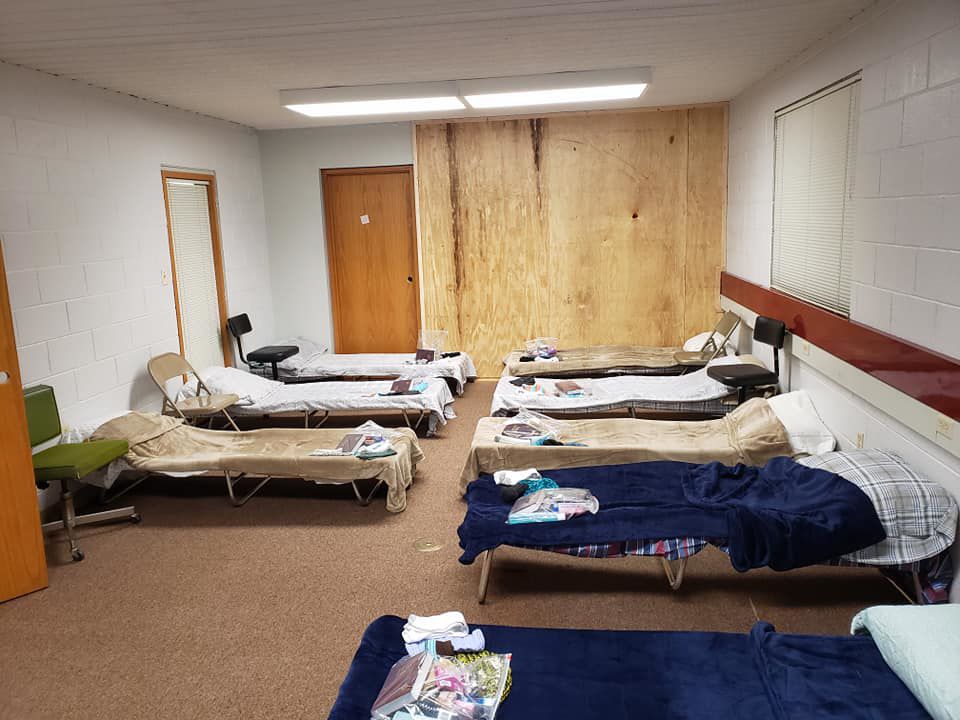 CARBONDALE — The Carbondale Warming Center opened on Dec. 1 for its first night of the cold season, and for the first night in its new building.
The Warming Center opened for the first time in 2018 after three years of organizing. It was made to serve people who have nowhere to go when the weather turns cold, and to provide them with a place to sleep on cold nights.
The project's organizers come from a variety of local groups, including the Center for Empowerment and Justice, Southern Illinois Coalition for the Homeless, Good Samaritan, Carbondale Interfaith Council, Jackson County Health Department, Centerstone, Sparrow Coalition, the SIU Clinical Center, Carbondale Public Library and the City of Carbondale.
This year, the center opened at 608 E. College St., in what organizer Carnalita Cahill and others hope will be its permanent location. City councilwoman and Warming Center board member Carolin Harvey previously told The Southern that the building is owned by the city and was originally designed as an old dormitory.
"This is an excellent location," Cahill said Dec. 3, adding that guests have been enjoying it. One of the chief improvements this year, Cahill said, is indoor plumbing. The Warming Center last year was located at 705 E. College St., in a series of construction trailers without indoor plumbing. This year, guests no longer have to walk outside to a portable toilet to use to use the bathroom.
The first two nights, Cahill said, went off without incident. She said between the two nights, the center served 12 guests. They have capacity for about 20 people.
For those who may need to use the facility, Cahill said check-ins are between 8 p.m. and 10:30 p.m. They set these times in order to provide a restful night for guests.
"We want everyone to get a peaceful, warm peaceful kind of quiet night's sleep there," Cahill said. She said guests are not expected to provide proof of their need.
For those interested in donating supplies to the center, Cahill said they need things to go in coffee, as well as single-serve oatmeal, personal care items, sweatpants and sweatshirts.
Cahill said she is proud of Carbondale for making the warming center a reality.
"As a community, I think they continue to rise up and raise the bar for how we care for each other," she said.
Cahill said Dec. 3 that the Warming Center would be open until April 1, 2020.
618-351-5823
On Twitter: @ismithreports
Get local news delivered to your inbox!
Subscribe to our Daily Headlines newsletter.