CARBONDALE — A short survey making the rounds on social media asks the question of how people are working in Carbondale, and how they would like to work. This is part of a city-led initiative that would help entrepreneurs find a place to do business.
It's not at all unusual for Kelly McCormack to look out her office window at Southern Illinois University Carbondale's Dunn-Richmond Economic …
Steve Mitchell, Carbondale's economic development director, said the survey is part of a feasibility study for the development of a flexible office space. The city wants to see what needs small business owners and independent contractors in Carbondale and the surrounding area might have to tailor such a space.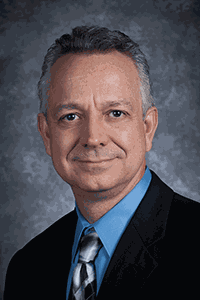 Mitchell said he is trying to create a space that could be rented by the hour, day, week or even year in whatever size people might need in an effort to accommodate people who do not have a permanent or professional work space. This type of cooperative work space, Mitchell said, would be attractive to those working from home, those just getting started or those who work for a bigger company who don't have an office.
Kay Fleming, dean of workforce development and adult education at John A. Logan College, sits on the planning committee Mitchell put together to work on the project. She said she was surprised to learn the need for such a space in the region.
"I was surprised that there were people who will go to restaurants and coffee houses and meet clients there because they don't have an office," Fleming said.
You have free articles remaining.
Mitchell became the city's economic developer in 2016 and said he's wanted to see a flexible work space established in town since, thinking "this is something I think Carbondale would be right for."
The development of Carbondale's multimodal transit station is an exciting one, but one that has some residents wondering what its construction could mean for how they use downtown.
Southern Illinois University is a big part of why Mitchell wants to see this set up. He said he's heard from many people that they came to Carbondale for school and didn't want to leave, but didn't have many options for work or for starting a business.
"Those are the people we are trying to capture," he said.
Deborah Barnett, director of the SIU business incubator programs, is also on the team developing the project. She said she doesn't see it as competition for the services the incubator offers.
"Although SIU's business incubator programs include affiliate, co-working memberships in addition to our resident tenant and student entrepreneur options, we view co-working space in downtown Carbondale as complementary to rather than competition with the existing programs," she wrote in an email Thursday.
Barnett said entrepreneurs benefit not only from having a space to work in, but also from the shared knowledge and experience of the others using the space. While some might keep to themselves, other renters may choose to help one another.
"Co-working spaces provide opportunities for the intersection or people, ideas, inspiration, and innovation," she wrote. "It becomes a place for people to gather, support one another, and move ideas and businesses forward."
Mitchell said he didn't envision the city running the complex. He would like Carbondale to put the leg work in to see what the market would need and want, and hand that work to another company to set up shop and run the co-op office space.
Mitchell said part of the interest in having office space like this for rent is to cut down on start-up costs for small and new businesses. With this in mind, he said, the city is also looking to find funding and grant opportunities for up-starts that can also offset those costs, which many say are a major hurdle to getting a business off the ground.
618-351-5823
On Twitter: @ismithreports