CARBONDALE — Carbondale continues its tradition of recycling local Christmas trees to create a positive ecological impact.
Carbondale's Christmas Tree Recycling Program allows any resident to dispose of a live tree in a beneficial way that will not only give back to the environment but the local community as well, according to Carbondale's City Arborist Mark McDaniel.
"It's great because, especially for Carbondale residents, it minimizes the waste and it helps foster a healthy community and environment," McDaniel said. "Our program encourages our residents to become responsible stewards of our natural resources."
The Carbondale Forestry Division will be accepting used Christmas trees through Jan. 28.
Residents can either leave trees curbside during their normal refuse and recycling collection day or drop off any day at the Public Works Complex on North Michaels Street, Parrish Park parking lot on West Sunset Drive or Attucks Park parking lot on North Wall Street.
Even remote learning is not an option for some students at a growing number of suburban schools, where the spike in COVID-19 cases this week has sidelined teachers and staff, suspending classroom instruction amid a critical statewide shortfall of school employees.
Carbondale's program is just one of many across the state as individuals become more environmentally conscious about the state of our planet, University of Illinois Extension Horticulture Educator Ken Johnson said.
"More and more you're seeing them. They're being advertised and marketed a little bit more," Johnson said. "That kind of goes on when people become more aware of (environmental issues) ... I think people are becoming more aware and more interested in that type of thing."
Carbondale's Christmas Tree Recycling Program started around the time of many others across the state when Public Act 85-1430 was passed in the early 1990s.
"Sometime in the early '90s, the state of Illinois basically passed a law that you can't put yard waste and other plant materials like that in landfills," Johnson said. "Christmas trees fell into that. They decompose and it would produce a lot of methane which is a greenhouse gas."
The act banned all landscape waste from being disposed of in landfills effective July 1, 1990.
The methane caused by landscape waste is just one of the many reasons we are in the environmental state that we are currently in, Johnson added.
The act coupled with Carbondale being one of 3,676 recognized Tree City USA cities sparked the beginning of the Christmas tree recycling program years ago, McDaniel said.
The roughly 200 Carbondale Christmas trees recycled yearly can serve a variety of different purposes.
In years past, Carbondale has turned the trees they received into free-to-use woodchips for the public, McDaniel said.
However, this year they will help aid the local waterway inhabitants with the help of the Illinois Department of Natural Resources.
"This year we will primarily donate a majority to IDNR which will go to making fish habitats," McDaniel said. "I think it's a win-win because IDNR can come by and help pick up the trees and then disperse them out into the local lakes."
Creating local fish habitats is only one of the many ways trees can be reused.
If your local ordinances allow for brush piles, they also make great habitats for rabbits, butterflies and other insects.
"Christmas trees can also be used to create habitat for other wildlife in the form of brush piles," Johnson said in a recent article. "Place brush piles near field borders and in woodland areas along with other brush to provide cover for wildlife."
They also make excellent giant birdfeeders for local birds, according to Johnson.
"It gives them somewhere to shelter during the winter while those trees still have needles," Johnson said. "You can decorate them with like popcorn and cranberry garland, pine cones with peanut butter and birdseed. It's providing food resources."
Despite the growing artificial tree trend, Carbondale's program shows that having a real tree can do fantastic things for the local environment.
"As a tree guy people think 'Oh we're just killing the trees,' but there is good that comes from having a tree from a Christmas tree farm," McDaniel said. "They go right back into reusable resources for everyone."
If you plan to participate in the local effort remember to remove all pine rope, wreaths, garland and ornaments from the tree.
Flocked trees cannot be used in this program.
Southern Illinoisan reporter Kallie Cox's Fave Five for 2021
Fire and toxic foam ravage Sugar Camp coal plant in Franklin County
Within a matter of weeks, the people of the small village of Macedonia have seen fire, the release of toxic extinguishing foam, devastating environmental impacts, and hundreds out of work in the region.
And this occurred all at the behest of a company that had already declared bankruptcy, knew the risks and kept digging for coal, according to critics and environmental experts. 
The fire within the Sugar Camp coal mine has been burning since about the middle of August. To extinguish it, operators dumped 46,000 gallons of toxic foam into the mine. 
Environmental experts say a foam that contains a group of chemicals known as PFAS was used unsuccessfully in an attempt to extinguish the fire may have devastating impacts on local water sources for years to come. They say this foam is particularly toxic and detrimental to the health of humans and wildlife.
About 400 employees were reportedly out of work as officials work to contain the disaster, according to an Oct. 5 report by WFCN news.
As of publication, Foresight Energy, the company that owns and operates the mine, did not respond to requests for comment on the matter.
Twenty days after the Illinois EPA learned of the use of PFAS and received reports that it was detected on a nearby creek on September 21, following a review of inspection observations and water sample results, the Illinois EPA initiated an enforcement action, according to Kim Biggs, the IEPA's public information officer.
The Illinois EPA did so by issuing a violation notice to Sugar Camp Energy LLC pursuant to the Illinois Environmental Protection Act (EPAct), she said. 
"The violation notice alleges violations of several provisions of the EPAct and associated regulations and recommends actions to address the allegations," Biggs said. "These recommendations include the immediate cessation of all releases from the transfer and storage of firefighting foam concentrate, the expeditious clean up and removal of any spilled firefighting foam concentrate, and the routine inspection of firefighting foam containers for leaks when received and used at the mine."
To date, Biggs said no water has been tested for the toxins.
"No public water supply systems or private wells have been sampled due to the proximity of such sources to the observed foam," Biggs said. "The foam was injected by the mine into a fully cased well at a minimum depth of 750 feet.  The deepest private well in the area is 462 feet deep and is 4.5 miles away.  There are shallower wells (less than 100 feet deep) within a mile radius of the injection site but would not be impacted by the underground injection due depth disparity and the unlikelihood of water moving upwards through longwall fractured zones."
The Akin Water District services the area surrounding the plant. When reached for comment, an employee of the water district said they "weren't at liberty to comment" on anything relating to the fire, the foam at Sugar Camp — or what impact the two may have on the environment. 
Sonya Lunder, senior toxic advisor with the Sierra Club, said PFAS are unusually toxic chemicals that can impact many parts of the body if exposed.
"They impact our thyroid system, our immune system, internal organs like liver and kidneys, they're linked to immune related digestive problems like ulcerative colitis. If you're exposed during pregnancy, there are long term impacts on infant growth and development, as well as the immune system," Lunder said.
Lunder said children exposed to the toxins in utero can have long-term suppression of their immune systems. She said while she has been studying toxic environmental chemicals for a long time, there is nothing quite like PFAS that she has come across.
Lunder said PFAS does not break down and will contaminate water sources, once exposed to it, forever. 
In addition to attempting to extinguish the fire with PFAS-laden foam, the company has drilled boreholes without proper permits and at least one is close to a creek where the Illinois Environmental Protection Agency has detected high levels of PFAS, according to the Sierra Club of Illinois. 
Susan Buchanan, an environmental health expert from the University of Chicago, said about 95-to-96% of the average population already have trace amounts of the chemical in their blood because most water is contaminated to some extent. However, large exposures to the chemical can cause cancer and liver problems. 
Jonathan Kalmuss-Katz, a senior attorney with Earthjustice specializing in toxic exposure and health, said the chemical has historically been unregulated at a federal level. He said it is of serious concern that it was deliberately used in this situation.
Joyce Blumenshine, conservation co-chair of the Illinois Sierra Club, said the mine has a history of permit violations.
"So this is a big worry because we as people, we need our environment, we need water, we need land that's healthy to grow crops. And these are important concerns for the future well being of that whole area," Blumenshine said.
According to Foresight's website, they operate four mines in Southern Illinois and Sugar Camp contains 1.290 billion tons of coal reserves as of January 2021.
Since 1810, when commercial mining began, 7,400 coal mines have operated in Illinois, according to data from the University of Illinois. Fewer than 30 are currently active.
Foresight and Sugar Camp in particular have a long history in Southern Illinois of environmental and safety concerns.
Tyler Rath, a 20-year-old miner, died on the job at Sugar Camp two weeks before Christmas in 2015. The Mine Safety in Health Administration ruled that his death was due to the company's failure to provide adequate training, according to reports from the Energy News Network. MSHA also found the camp responsible for miner deaths in 2013 and 2014.
"Since the mine opened in 2012, residents living and working around the periphery of Sugar Camp have had to endure daily health hazards from coal dust, long-term contaminated air and water, and the loss of precious farmland," according to a statement by the Illinois Sierra Club recently released after the PFAS laden foam was released into the mine.
Since the mine came to town, it has worked to buy land from local farmers. The Sierra Club argues those who stayed on their land near the mine have to endure poor air quality and daily health hazards.
The coal industry in Illinois has been struggling for years and in 2020, Foresight Energy, the company that owns Sugar Camp and other mines in the region, declared Chapter 11 bankruptcy. 
Those working at Sugar Camp are not members of the United Mine Workers Union, according to UMW's Benton office. It is unclear when they will return to work. 
Prior to mine rescue personnel being permitted to enter the mine, the mine atmospheres must be stable for a period of 72 hours, Biggs said.
"This entails the analysis of mine atmospheres every eight hours to ensure a reliable air quality and quantity trend," Biggs said. "To this end, the Office of Mines and Minerals' analytical laboratory will be moving the necessary equipment on-site today to begin running air samples around the clock for the duration of the stabilization period.  Until such time that the atmospheres are stable, mine rescue personnel will not be allowed to enter the mine."
Foresight did not respond for comment regarding this issue.
U.S. Senator Tammy Duckworth said she is calling for a ban on all PFAS chemicals and is asking for more education, regulation and oversight to ensure this never happens again.
"Part of the problem is that this stuff is still being stockpiled, it's still out there. And so when somebody goes to fight a fire, they're ... somewhere where they can't put the fire out, and if they've got this foam then they're going to use it. And what we have to do is just pull it all out, but we also need to provide an alternative. And that's where we can make investments," Duckworth said in an interview with The Southern.
During Wednesday's Senate Committee on Environmental and Public Works hearing, Duckworth advocated for enacting the Build Back Better budget and the Bipartisan Infrastructure Deal to help ensure cleanup efforts in communities where aqueous film forming foams, or AFFF, a firefighting foam that contains PFAS, have been used. The foam is now linked to cancer. 
"Greater oversight by both federal and local EPA is critically important, especially of our water purification systems. But then this is why it's so critically important to pass this infrastructure package we're working on here in Washington, DC right now," Duckworth said.
There is currently no prohibition in Illinois on the use of AFFF containing PFAS in emergency incidents, according to Biggs.
"The Illinois EPA has serious concerns about the potential for environmental and health impacts related to PFAS, including the impacts of use of AFFF containing PFAS, and is taking a number of steps to address this emerging contaminant," Biggs said. "Currently, there are no maximum contaminant levels for any PFAS chemicals."
Illinois Sen. Dale Fowler's office declined to comment on the issue until the investigation is complete.
Rep. Mike Bost (R-12) said his office is also waiting for the results of the investigation.
"The fire at the Sugar Camp Mine is currently under investigation and we are waiting for investigators to determine the cause and the scope of the damage done as well as ensure that all best safety practices were used in response. I will continue to closely monitor the situation and hope that it will be resolved quickly and safely so that mine employees can return to work sooner rather than later," Bost said. 
Rep. Dave Severin did not respond to requests for comment.
Today's top pics: Kidnapped missionaries and more
APTOPIX ALCS Astros Red Sox Baseball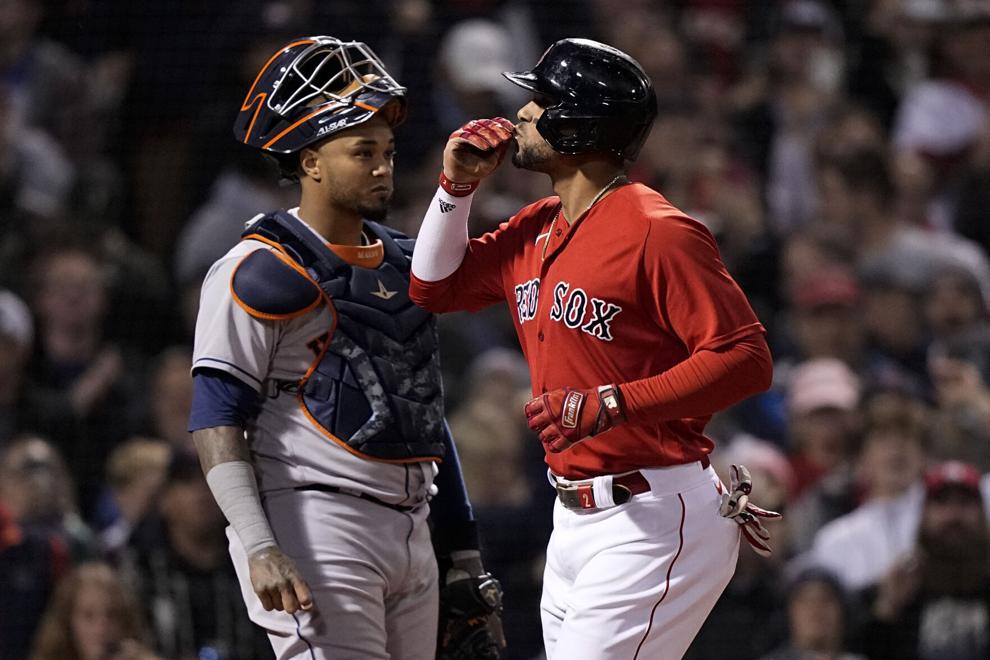 APTOPIX Britain Royals Global Investment Summit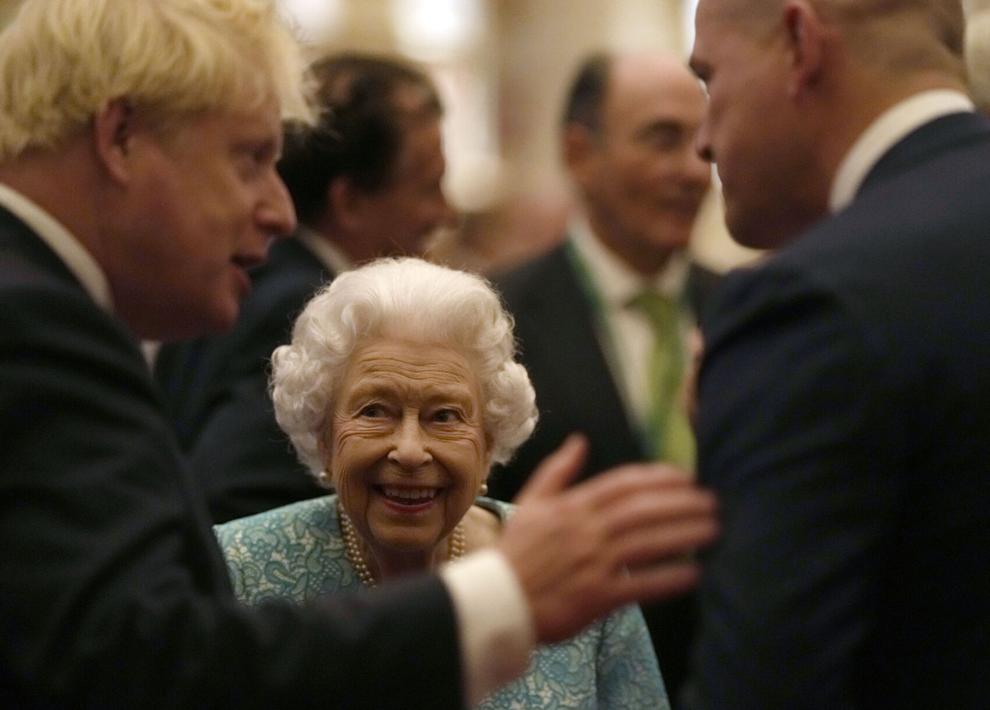 APTOPIX France Soccer Champions League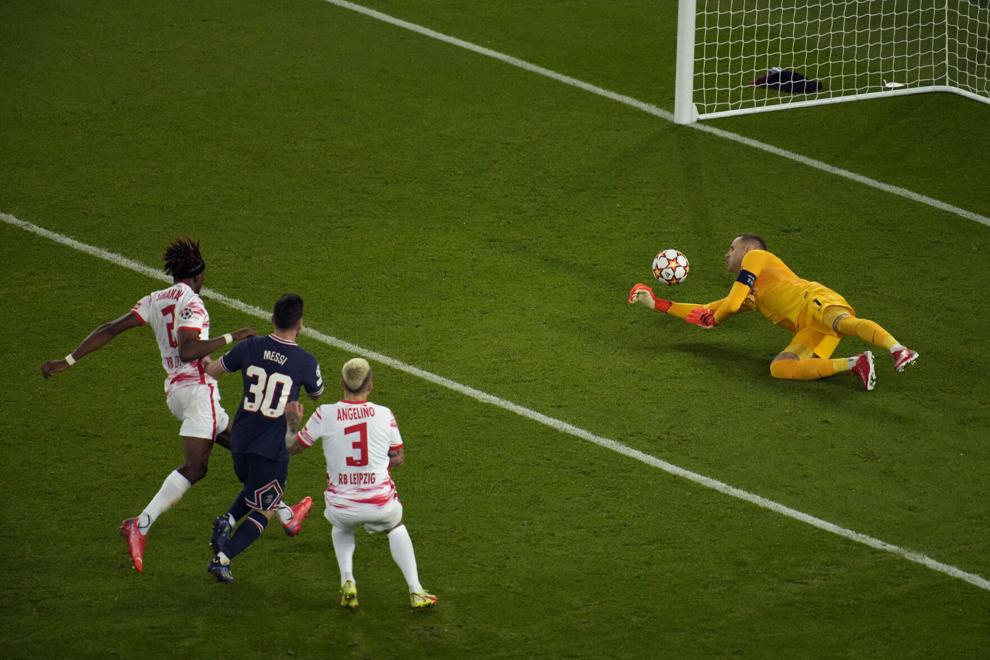 APTOPIX Guatemala Protest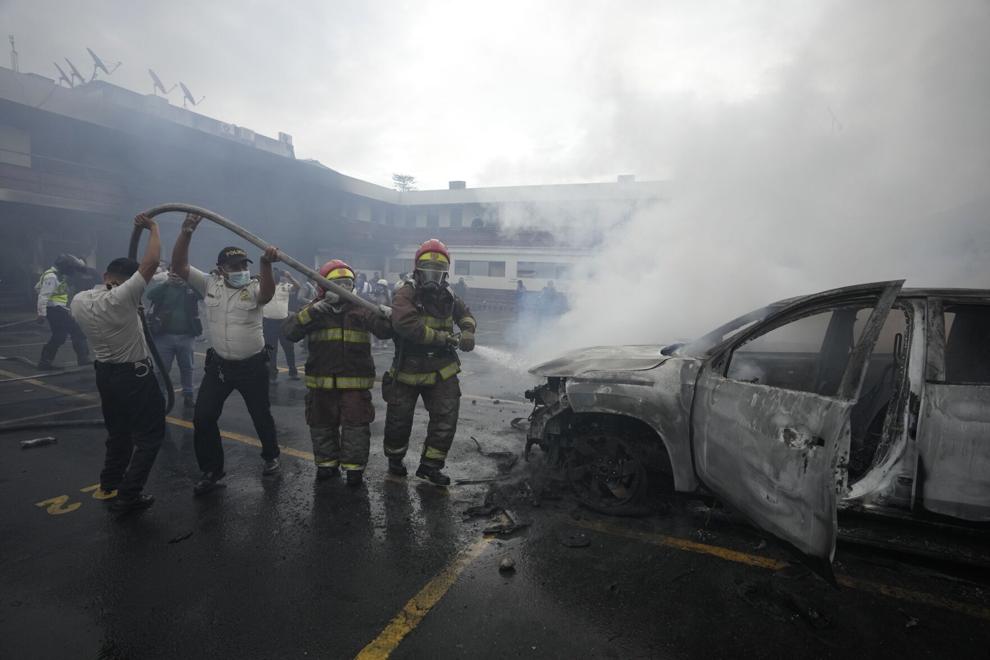 APTOPIX Haiti US Kidnapped Missionaries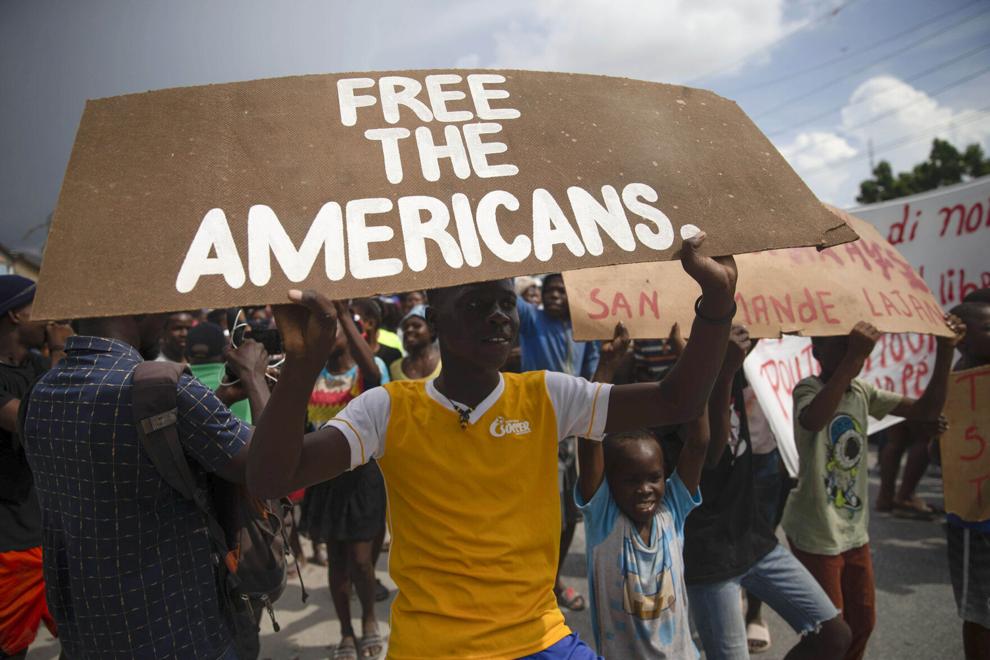 APTOPIX Haiti US Kidnapped Missionaries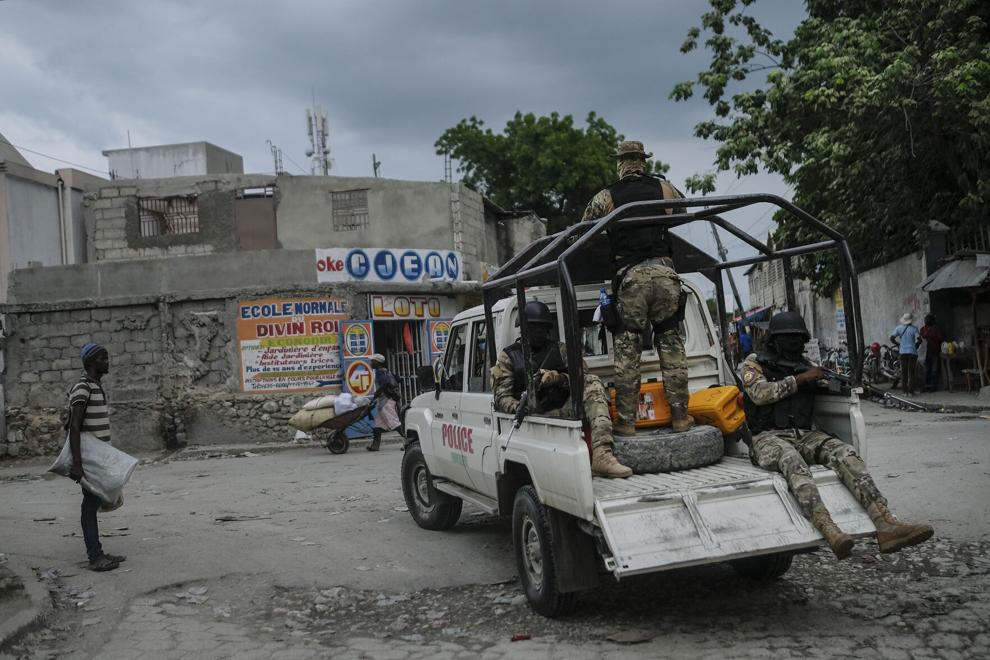 APTOPIX India Floods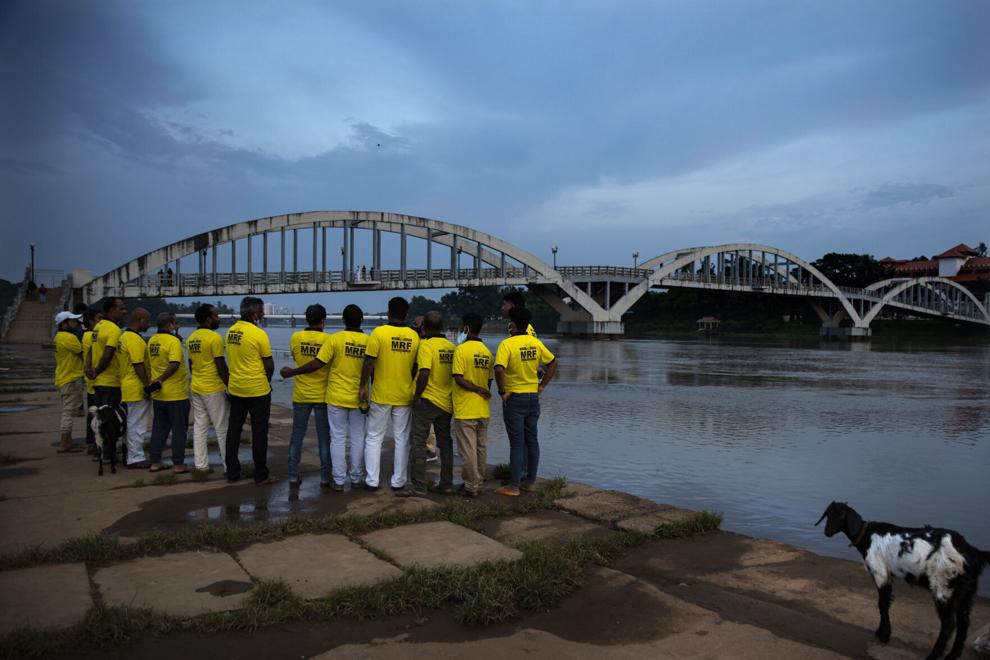 APTOPIX Iraq Elections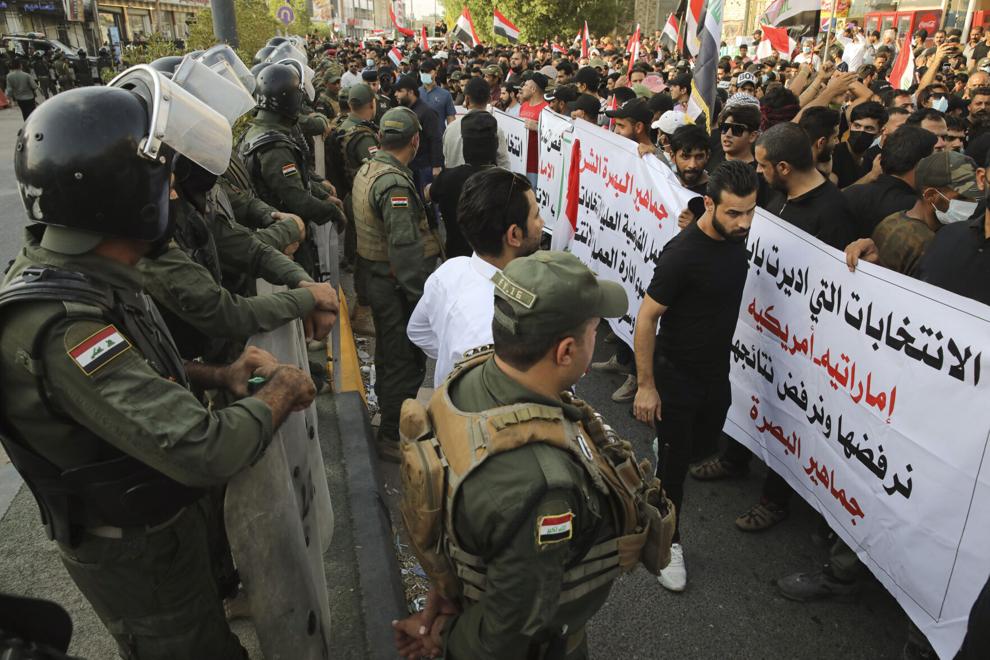 APTOPIX Italy Rome Film Fest Lifetime Achievement Award Red Carpet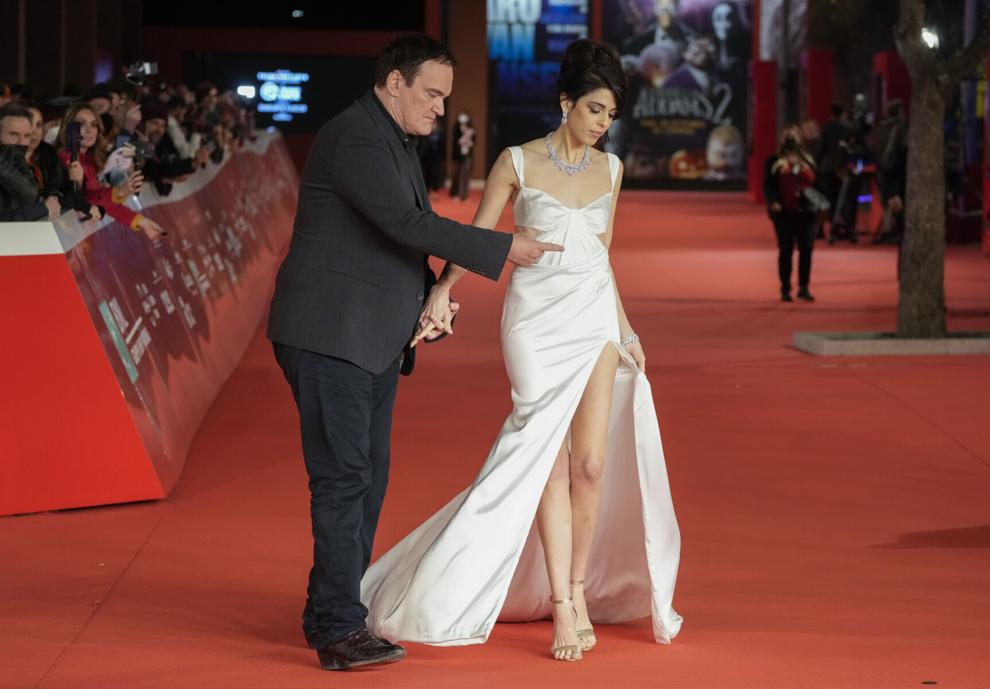 APTOPIX Japan Financial Markets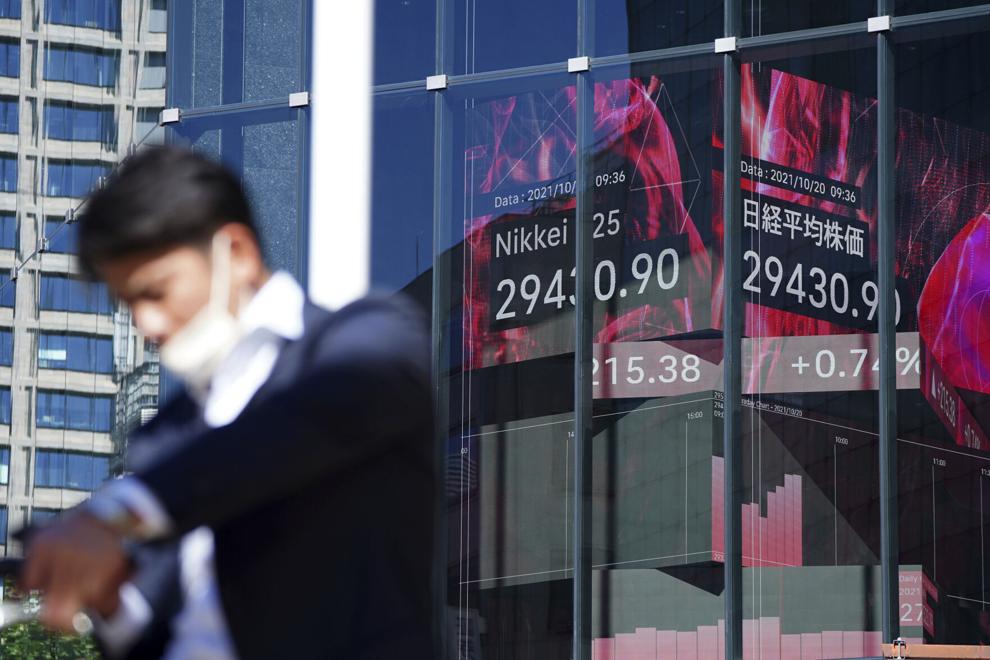 APTOPIX Migration Malta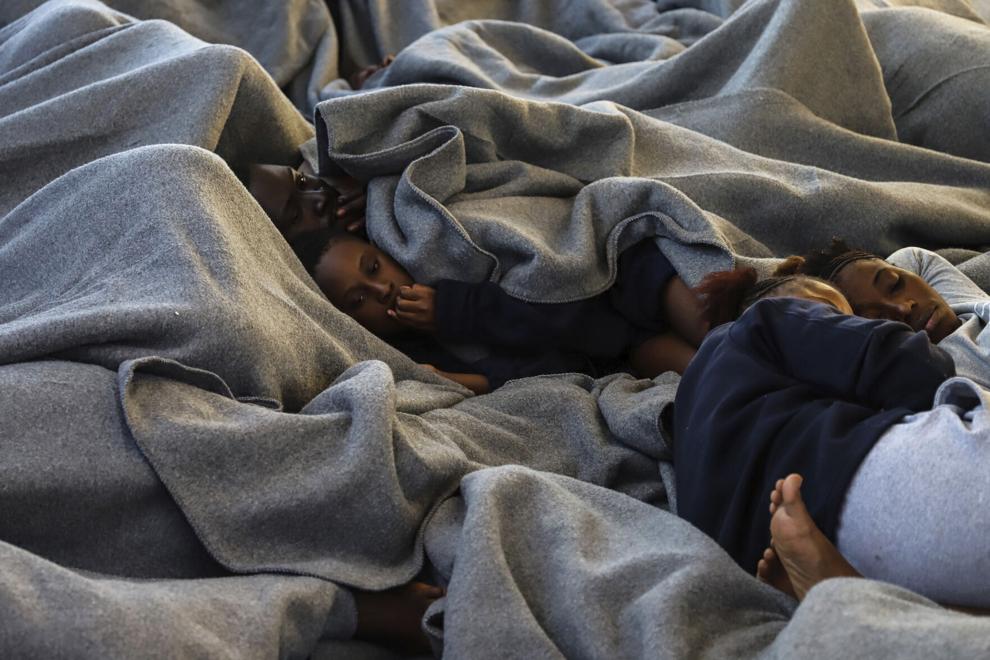 APTOPIX NLCS Braves Dodgers Baseball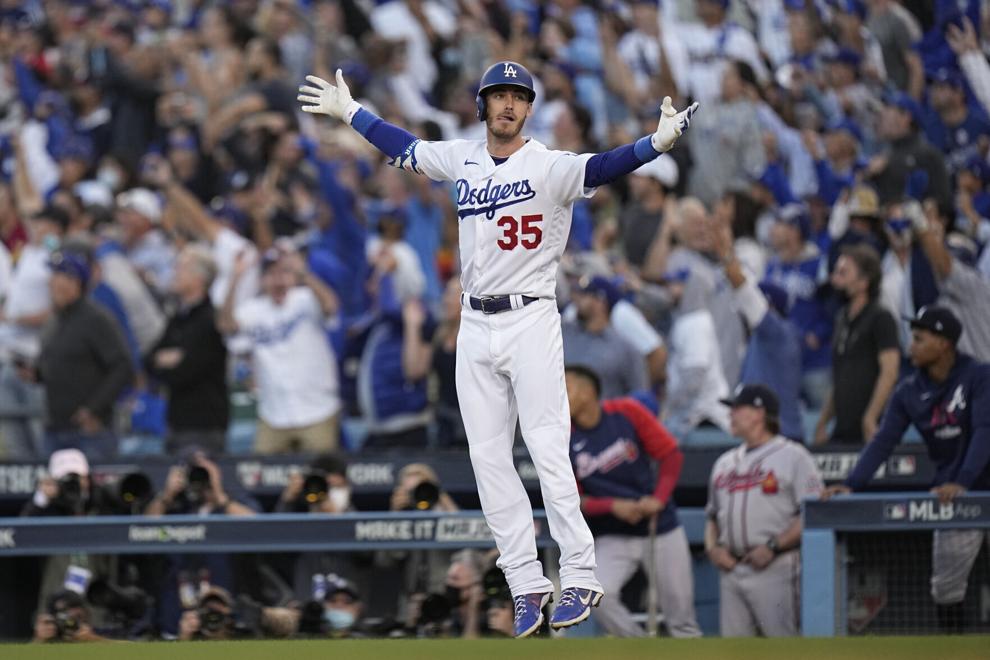 APTOPIX Portugal Soccer Champions League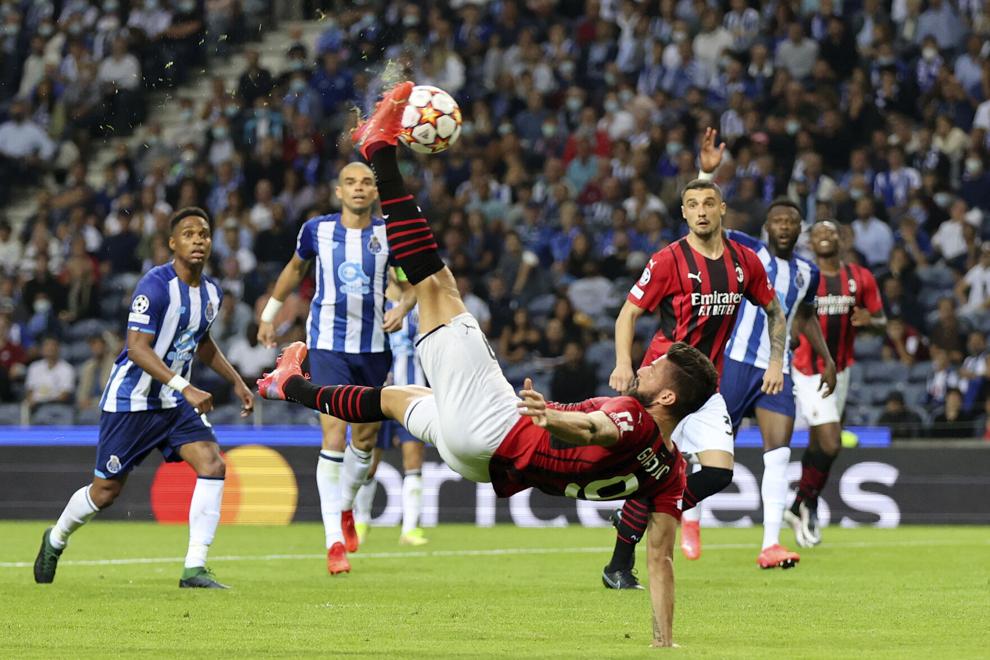 APTOPIX Spain Volcano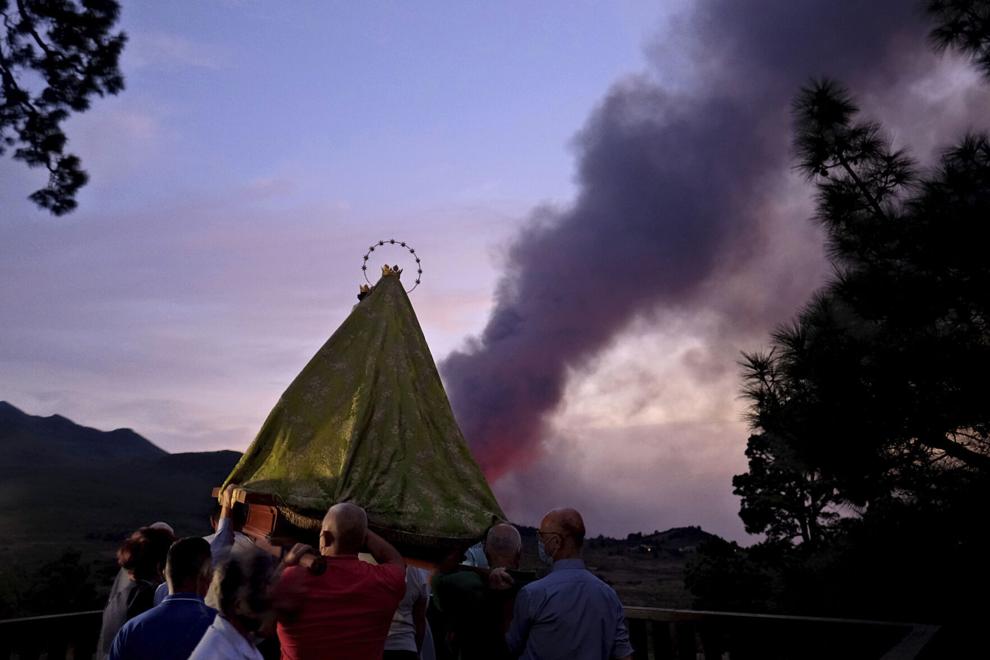 APTOPIX Trump Russia Probe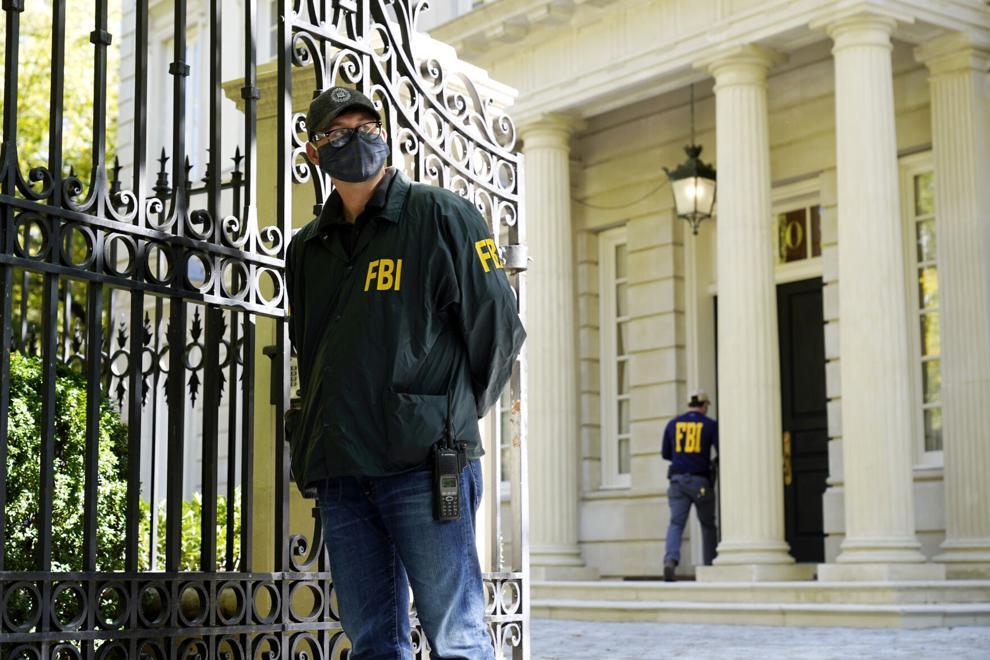 APTOPIX Warriors Lakers Basketball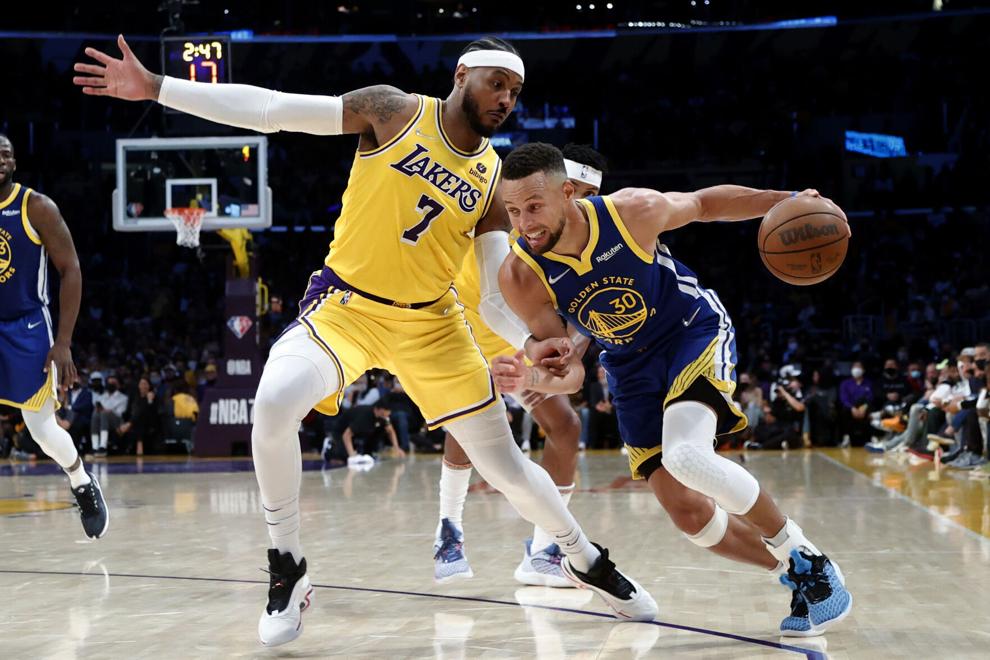 Sisters of Perpetual Indulgence bring joy, acceptance to the local LGBTQ community
When people hear the word "nun" or "sister" they may picture rigidity, religion, or love — and if you're a member of the LGBTQ community, possibly even trauma.
What they probably don't picture are the Sisters of Perpetual Indulgence. 
The Sisters of Perpetual Indulgence are self-proclaimed "sacred clowns," usually individuals dressed in drag with full make-up in a religious habit.
Their goal is to spread joy, acceptance and love to the LGBTQ community and overall community by manifesting —  the term for getting dressed and made up in drag — and by participating in acts of community service.
And — to be the "weirdest person in the room."
The Sisters of Perpetual Indulgence were first founded in 1979 in California when three men decided to dress in drag as nuns and head to a nude beach. One of these men carried a machine gun "for protection" and they captured the interest of the community, according to TheSisters.org. 
The original sisters continued to make community appearances and founded the order later in 1979 at the first international faerie gathering.
As the sisters gained members, they became instrumental to the community during the height of the AIDs epidemic.
"Registered nurses Sister Florence Nightmare and Sister Roz Erection joined with a team of Sisters and medical professionals to create Play Fair!, the first safer sex pamphlet anywhere in the world to use plain sex-positive language, practical advice, and humor. It was so well received that it went through a second printing within just a few months," according to the "sistory."
In 1983, the sisters organized the first ever AIDs candlelight vigil. In 1987 when the Pope came to town, the sisters performed an "exorcism" of him and landed on the list of papal heretics.
Now the sisters have houses worldwide and continue to do community outreach.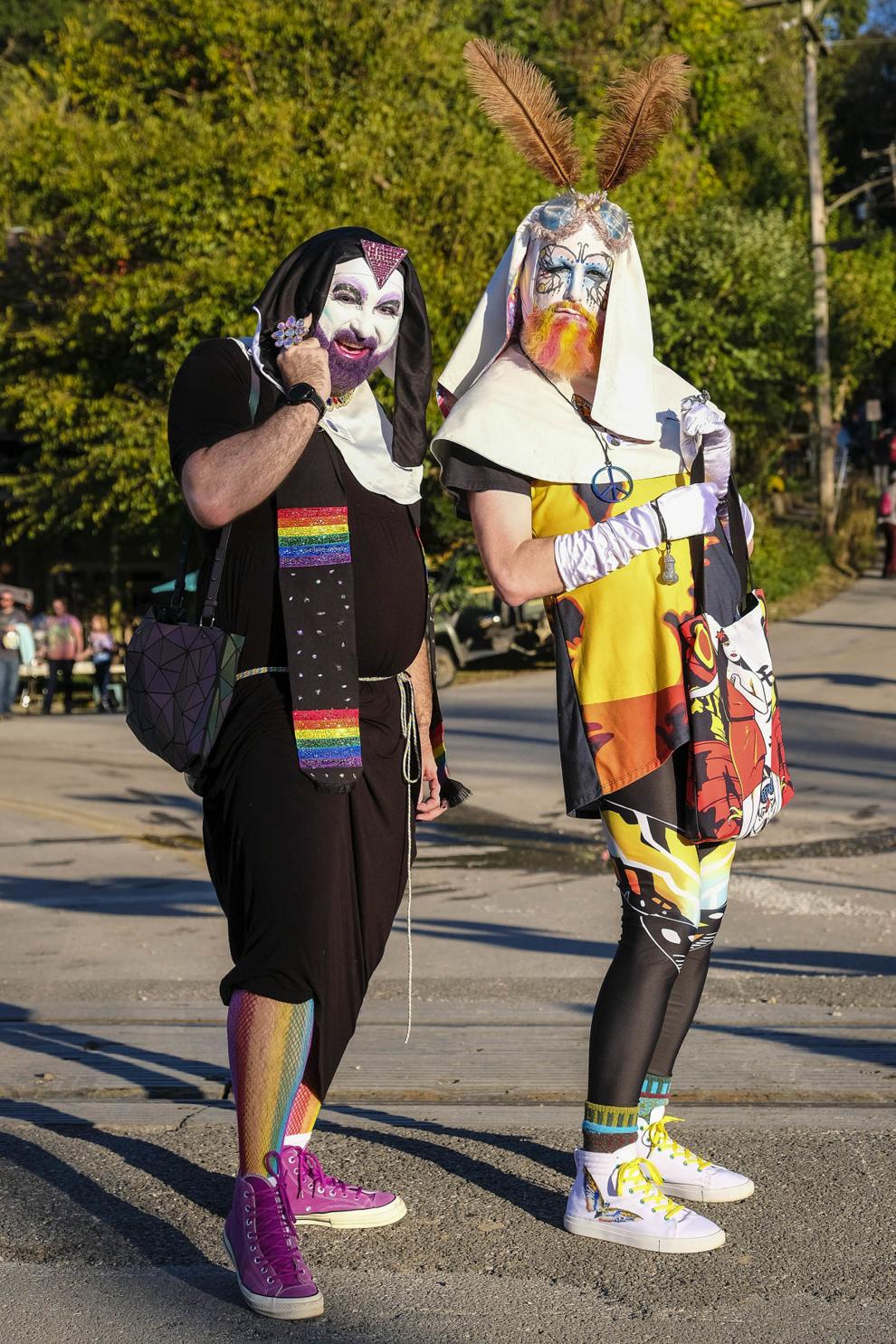 The Southern Illinois Sisters (SOIL) are an aspirant house. Their motto is "The dirtiest hoes in the sacred heartland." 
One of SOIL's founding sisters, Ferda Boyce, also known as OJ Duncan when they are not manifesting, first became aware of the Sisters of Perpetual Indulgence when they saw them passing out safe sex kits at a Chicago pride parade. They said they were completely in awe of them.
They continued to come up in Duncan's life and they later wrote about them and their history in a report for school. They began the process to become a sister with the St. Louis Fourth City Sister's House.
However, when they showed up to Carbondale's pride event in June of this year as Ferda Boyce, they realized there was a large interest in the community and began the process to start the SOIL house.
Duncan said the house currently has six members. Worldwide, there are 80 houses, each with its own set of rules. Sisters go through an initiation process to be inducted into the order before taking their vows.
The journey of a sister mirrors that of a Catholic nun. They are first seen as aspirants, and then novices before they can take their vows and become fully professed and given the black veil. 
As part of the SOIL sister's rules, they must manifest as their sacred personas twice a month, they must participate in a project that improves the house, and they must complete a project that benefits the community.
So far the house has manifested, given various blessings to the community, delivered meals to support the Rainbow Cafe, shared their coming out stories, shared LGBTQ history information on their platforms and they are working to register as a 501(c)(3) nonprofit.
Sister Jewnita Hug (or Kristen Wozniak when they are not manifesting) transferred to the SOIL house after being involved with the Fourth City Sisters beginning in November of 2020. 
For them, seeing the sisters is a relief from anxiety and a sign of hope.
"Just to see that there are individuals that are willing to go out who are big burly men, or very flamboyantly gay men dressed up as women wearing clown makeup. It helps put me at ease because sometimes I'm not always comfortable being my true authentic self, when not around similar individuals," Wozniak said.
Sister Mothra Stewart, known as Jonny Gray when they are not manifesting, also runs the radio show "Isn't it Queer" on WDBX. Gray said he originally joined the sisters after interviewing Sister Ferda Boyce over the summer and learning they planned to start a house in Southern Illinois.
"We acknowledge that the majority of houses tend to happen in bigger cities," Gray said. "And we just saw the potential given that we're both involved with Rainbow Cafe to really bring the sisters and bring a little bit more queer advocacy here to open and affirming but still in need of the present rural setting of Southern Illinois."
Gray decided on the name and personality of "Mothra Stewart" about five years ago at a Gay Spirit Visions fall conference when he was flitting about the fire in his butterfly wings and his friends suggested it. He said he wanted the name to be an homage to both Martha Stewart and the Godzilla movies.
"I kind of play with the idea that she's big and she's large and she crushes buildings, and she, you know, she's a moth, she'll eat your sweater, but then also that she just kind of play off some of the taglines of Martha Stewart. Like, it's a good thing and her friendship with Snoop Dogg and maybe occasionally referencing her time in prison. But at the same time that you know, she likes her white wine and she likes to throw a party and she's a crafter," Gray said.
Gray said the way that the sisters parody Catholic Nuns allows them to help heal the LGBTQ community in some ways. 
"You know what I wasn't always prepared for, but now really lean into and love, was that there are people who actually need you to be a sister, to absolve them of guilt to tell them it's gonna be OK, to say it's alright to be yourself, whatever that self is, and that you're not freakish," Gray said. "You're not, you know ... it's OK to be weird. It's OK to be strange. It's OK to be different. And some people need that message as a kind of, oh my god, I'm suffering. How can you help me sister? Yeah, at that point, you know, the clown part remains clownish but also becomes authentic in a way that really surprised me."
Part of the sister's ministry is simply manifesting in the community and being present as LGBTQ individuals. They do this to provide the representation they didn't see growing up.
All three of the SOIL sisters who spoke with the magazine for this story — — Mothra Stewart, Ferda Boyce and Jewnita Hug — said they didn't see people like them or have LGBTQ mentors growing up.
Sister Jewnita Hug grew up in Alto Pass and said there was no LGBTQ representation at that time and they didn't begin to nurture their gay identity until they moved away.
But now they are encouraged and "blown away" by what they see with Freedom Bar in Hurst Illinois and with the sisters.
"I think the one thing that I would like for the Southern Illinois community as a whole is to know that the LGBTQ community is here, that the sisters are there to kind of be their shield, for lack of better phrasing, so that they can have the courage if they choose to come out and be authentic to who they are," Jewnita Hug said.
Sister Mothra Stewart said they, too, didn't see other people like them until later in life.
"I can't imagine where I would be if I had had Sisters of Perpetual Indulgence, as both as folks I could speak to, but even more importantly, just as folks who I was aware of and could see in my community, I think that would have been really powerful to me as a child," Mothra Stewart said.
Sister Ferda Boyce said it is their goal to be the person they needed to see themselves — but for others now, as a sister.
"The first time I saw the sisters, I was just so in love with their look and how they were acting and how they were doing. And I needed that throughout my entire life. And I didn't get it until I was in my late teens at a Pride parade," Ferda Boyce said. "So I would like to be that for other people."
Watch now: Dentmon Center in Carbondale combats violence with late-night basketball league
CARBONDALE — For the past several weeks, the Carbondale community has experienced a series of shootings that have left city leaders wondering — What can be done about it?
Now, a group of volunteers offer hope, safety and basketball as a solution every Friday night from 11 p.m. to 2 a.m. in the Dentmon Center's Gym.
The Midnight Run Basketball League started on Nov. 12th and about 20 individuals showed up, according to Aaron Lee, one of the volunteers and coordinators of the league.
The program is free to the community and runs Fridays from 11 p.m. to 2 a.m. — peak crime hours — in an effort to keep young people off the streets, Lee said. 
"What we want to do is give these kids an option. It's one thing to tell young people 'make good decisions.' But there needs to be an option of what that good decision looks like. So when talking with Joe and others, Midnight Run Just seemed to be a no brainer. Let's get the kids off the street in a safe environment where they can do what they love to do," Lee said.
While playing basketball in a safe environment, Lee said the kids can also hear about opportunities like grade forgiveness, how to get their GEDs, how to learn a trade or become involved with vocational opportunities.
Players in the Midnight Run receive a free game jersey and T-shirt and Jackson County State's Attorney Joe Cervantez is working with the Dentmon Center to provide these, along with bags and masks to get young people excited about the project.
The supplies are being paid for through civil asset forfeiture funds — money and assets that would have otherwise been seized by law enforcement in instances such as drug busts.
Holding basketball programs at these peak crime hours in an attempt to reduce crime rates has been tried in other cities since the 1990s. 
In addition to midnight basketball, the center holds other basketball and volleyball programs and Lee says about 100 kids come through the building throughout the week to play.
Shawn Kelly, a 19-year-old who went to the center's first Midnight Run, said he will be back every time they have it and he hopes to bring more people the next weekend.
"It's been good, I really like it, it's been fun," Kelly said. "It gives everybody the opportunity to have something to do on Friday nights instead of get in trouble."
Kelly said he hopes that the program helps there be less violence in the community. 
"Instead of everybody outside arguing and getting into it with each other, the Midnight Run gives everybody something positive to do, relieve stress or just to get away. So yeah, I just think it's a cool thing for the community," Kelly said.
Kelly said since he was young, there wasn't much for him and his friends to do and this program is coming at the perfect time for the community.
Chastity Mays, with A Gift of Love Charity, an organization that partners with the center, echoed this sentiment and said it is important that young people have a safe place to go.
"If you talk to teenagers in the area, and some parents, there's nothing to do for teens in the area," Mays said. "We need a safe place where they can go and they know that there's things for them to do."
Maxwell agreed with Mays, saying after conducting a survey of the community with Carbondale United shortly after Xe'Quan Campbell's death in 2019, the No. 1 answer kids said they wanted to see in the community to stop gun violence was a community center.
"The ultimate goal for the Midnight Run is to give young people an option," Lee said. "And eradicating violence of any kind, not just gun violence, but violence against women, violence against children as well. And if everybody could help support, we as a community can turn this around."
Lee said the center is always looking for more volunteers and it is looking for businesses to sponsor the basketball program.
Black drivers twice as likely to be pulled over in Herrin, data shows; cops benefit from towing fees
HERRIN — Last year, Black individuals driving in Herrin were 2.1 times more likely than white individuals to be pulled over for a traffic stop, according to an analysis by The Southern of Herrin Police Department data. 
This is occurring in a city where 3% — or 386 people — of its 12,352 population identify as black, whereas 88% — or 10,906 — identify as white, according to 2020 U.S. Census data. 
They are also 1.3 times more likely to receive a citation than their white counterparts and Hispanic/Latino individuals are 1.6 times more likely to be given a citation, whereas white individuals are let off with a warning, according to department statistics obtained under the Freedom of Information Act. 
Herrin police did not respond to a request for comment on these statistics.
Kiveon Crawford case
After being stopped for a busted taillight, Kiveon Crawford, a Black Herrin resident, made headlines in late August after police dash cam video and cellphone footage surfaced of his interaction with police. 
Ultimately, his vehicle was towed from his own driveway and he says he had to pay $540 to get it back. 
Crawford, who was pulled over the night of Aug. 28, said he was racially profiled and mistreated during the stop. Videos of the encounter show police repeatedly using a stun gun on him for allegedly not complying with officers' commands and putting his fiancée in handcuffs while Crawford's four-month-old baby can be heard crying in the car.
After Crawford's arrest, they towed his car and police deny Crawford's claims that they also searched his fiancée's SUV. 
Tad Thompson, deputy chief for the department, said towing a vehicle is standard practice when there is an arrest.
He said officers were following procedure by towing the vehicle. 
"The vehicle was towed incident to Mr. Crawford's arrest which is standard procedure and the officers were simply following that procedure and that applies no matter where the vehicle is parked," Thompson said. 
Ed Yohnka, director of communications and public policy for the ACLU of Illinois, said in an interview with The Southern that the towing of Crawford's car seems excessive. 
"The reason you tow a car after you arrest somebody for a traffic offense is because you don't want to leave the car out to be a traffic hazard. It's clearly not that in his driveway," Yohnka said. "So it does feel a bit punitive and, and a little bit coercive to have gone ahead and done that."
Jonathan Kibler, a partner attorney with the Southern Illinois Law Center practicing criminal defense, argued police tows are often fee-generators or a method to "bootstrap the police" into a vehicle search that would not otherwise be authorized by the Fourth Amendment, which protects people from unlawful searches and seizures. 
"Police tows can also be a coercive measure to punish individuals for their perceived non-compliance with police," Kibler said.
Herrin police did not respond to requests for comment on Yohnka and Kibler's criticisms.
Towing rules
Under city ordinance, police can tow vehicles of suspects if the vehicle is being used in a crime; the driver is under the influence; a felony or misdemeanor has been committed; a license or permit has been revoked; if the driver has an active warrant, or for traffic violations or eluding arrest.
The money from towing these vehicles goes into a restrictive revenue account to purchase police vehicles and equipment, according to city ordinance. 
Kibler said it is not unusual for police departments to impound vehicles. However, he said the Crawford case is unique because his vehicle was towed from his driveway, where it was not a threat to traffic.
According to Judici, an online courts record database, Crawford was only charged with a traffic offense, prompting Kibler to wonder why the vehicle was towed.
"It's been my experience in my practice in observing not only my cases, but my partner's cases and other attorneys' cases, that certain local police agencies seem anecdotally to do more police tows out of minor traffic stops than others and that causes me some concern because it also seems anecdotally like that disproportionately impacts minorities," Kibler said. 
Activists in the community are concerned that the stop and the behavior of the officers involved was racially motivated. 
Black Lives Matter demonstrators gathered Sept. 9 in Herrin to protest the department's treatment of Crawford. Outside of City Hall, they were met by counter-protesters — some of whom were carrying "Blue Lives Matter" flags and others wearing "Proud Boy" shirts. The "Proud Boys" represent a national white supremacist hate group whose members took part in the Jan. 6 insurrection.
The incident
Dash camera footage, dated Aug. 28 and released by Herrin police, shows 28-year-old Crawford driving his car through a neighborhood before pulling into his driveway, where he and his fiancée, Cabrenna Roberts, exited the vehicle.
Crawford was charged with a traffic violation and the arresting officer on record was David Loucks, according to Judici, an online courts record database. 
Crawford argues his lights were on. The vehicle was a new 2021 Toyota that he just got on Monday and the lights were automatic, he said. In the video, officers can be heard repeatedly telling Crawford and Roberts to get back into their vehicle. 
Crawford said in an interview with The Southern that he didn't hear the officers at first because he didn't have his hearing aids in and he is partially deaf.
"I have a disability. I didn't have my hearing aids in, my hearing aids is right now getting fixed at the moment, and they should be back soon," Crawford said in an interview with The Southern.
According to the video, Crawford asked why he was being pulled over and explained he exited the vehicle because he just had a vasectomy. In the video, he complained of soreness post-surgery. 
Crawford and Roberts repeated this multiple times throughout the body camera footage provided by Herrin police and in their own cell phone video recordings provided by Roberts. 
Once Crawford refused again to get back in the car, an officer approached him and said "Alright," according to video footage. 
Crawford again explained he is standing with one leg on the seat to talk to officers because of his vasectomy. The officer then begins to cuff him and arrest him. 
"Hey I got my baby in the car right there," Crawford told the officer, referring to his four-month-old infant in the back seat of the vehicle.
"Hey, I don't really care," the officer replied. 
The video appears to show the officer wearing a black wristband with a blue line in the middle of it — popularly symbolic of the "Blue Lives Matter" movement. 
When the officer asked for Crawford's other hand to finish cuffing him, Crawford is seen in the video actively reaching for his cellphone while asking for a moment to call his brother. The baby can be heard crying in the background and the officer told Crawford to relax and put his hands behind his back.
"Put your hands behind your back you're going to get (stunned with a Taser)," the officer said, according to the video, before requesting other officers on scene to move in for backup. 
Two officers can be seen holding Crawford's arms out and pinning him against the car while another runs onto the scene and uses a Taser on him from behind, and Crawford goes to the ground, the video shows.
While on the ground, police can be heard stunning Crawford with a Taser again, according to the video. 
"He didn't do anything but pulling over to the house," Roberts can be heard saying on video as she recorded the interaction on her own cell phone. 
Police then took Roberts' cell phone from her while her hands were placed behind her back to be cuffed. 
"Don't make it seem like I'm resisting because I'm not. I'm not resisting," she said. 
The officer says something inaudible, to which she responds, "My daughter is in the car." Roberts was not arrested; she was only detained. 
After being placed in the back of the car, Crawford said an officer again asked him why he had been pulled over. Crawford said "Because I'm Black," to which he said the officer allegedly responded, "That's it. I'm taking you to jail," and took him to the station.
Herrin police has defended the officers' actions during the traffic stop. 
"Both Roberts and Crawford have made allegations against the Herrin Police Department that the traffic stop was racially motivated. In response to this allegation the Herrin Police Department has found no wrongdoing on the part of the Officers involved and in being transparent, and are releasing both body camera and dash camera video of the incident," the department said.
Thompson additionally defended the officer's actions in an email to The Southern.
"No, I do not feel excessive force was used to effect the arrest," Thompson said. "If Mr. Crawford had simply followed the Officer's lawful commands, whether or not he agreed with them (sic) NO force would have been necessary nor used.  It truly is our hope that no one resists arrest and in a perfect world, we would never be put in the position to have to use any amount of force to make a lawful arrest."
Mourners for SIU student Keeshanna Jackson demand justice
CARBONDALE — Scores of people gathered the evening of Aug. 22 on SIU's campus to mourn the life of freshman Keeshanna Jackson and demand justice for her death.
The SIU student was fatally shot in the early morning hours Aug. 22 off campus. 
To those who knew and loved her, Jackson was fun to be around and always had something to talk about. She knew what she wanted. She was driven. Her friends described her as "goofy" and "lit." She was known for her talents as a nail tech and had dreams of starting her own business. 
"I know this [is] sad, this is horrible, but Keeshanna didn't live her life sad. She was the goofiest person I knew. She could turn any situation upside down and make you laugh," Koran Snulligan said. 
Jackson knew what she wanted and she was direct. Snulligan said he first met her while he was working at a grocery store, where she caught his attention. 
"And so I didn't know what to say to her. So I asked her for her Facebook and she was like, 'Boy if you wanted to talk to me just say that,'" Snulligan said. 
Snulligan and Jackson's cousins said Jackson initially didn't want to come to SIU and instead planned to wait a year to start her own business as a nail tech. Instead, she decided to come last minute and drove her own U-Haul down from Chicago. 
Her cousin, Javiana Boyd, also a freshman at SIU, said Jackson was "funny as hell," could make anyone laugh and wanted to do everyone's nails.
"We just got here a week ago and this done happened to my cousin. Since diapers, we been in this since diapers, graduated eighth grade together, graduated high school together, we were trying to graduate college together but y'all took her from me," Boyd said.
Boyd was with Jackson when she was shot. She said authorities waited four hours to tell her that her cousin died.
"When I heard [them] say that, my whole heart dropped," Boyd said. "That was my girl [...], that was my best friend, my dawg, my homie, my everything I could tell her anything, everything. She would bring joy in your life everyday just by making you smile."
Her friends say she left Chicago to get away from the violence.
"We left Chicago to avoid all of this, all of the gun violence stuff like that and then it's crazy because in college you shouldn't have to think about, 'Oh my god if I go to this party is it going to get shot up?'" said one friend in attendance at the vigil who knew Jackson in high school. 
Father Joseph Brown said he was notified of Jackson's death at 7 a.m. Aug. 22 by Chancellor Austin Lane. He said the gathering was one of the most powerful things he had witnessed on the campus in 20 years.
"I have buried too many children on this campus, so please, please listen to this," Brown said. "You came here to teach us. And the one thing I would say is this: don't ever tell me that she's gone. She's the reason we're here and she's going to be the reason we walk away. The balloons are wonderful but if we believe anything about who she is, she will always be here."
Community members are demanding justice and answers.
Nancy Maxwell, of the Southern Illinois Unity Coalition, said the violence has to stop today. 
"We need to stop this, this shouldn't be a free-for-all and you can just shoot somebody and we all go be quiet and they go on about their life and shoot somebody else and it just keeps going," Maxwell said. "I got questions and I need some answers so if anybody's got some answers to some of my questions, reach out to So-Ill Unity Coalition if you don't want to talk to nobody else. Cause this has to stop. It has to stop and it gotta stop now."
The Omega Delta Fraternity, which previously occupied the property where Jackson was shot, said in a statement they have since moved and no active member or associate was involved in the shooting.