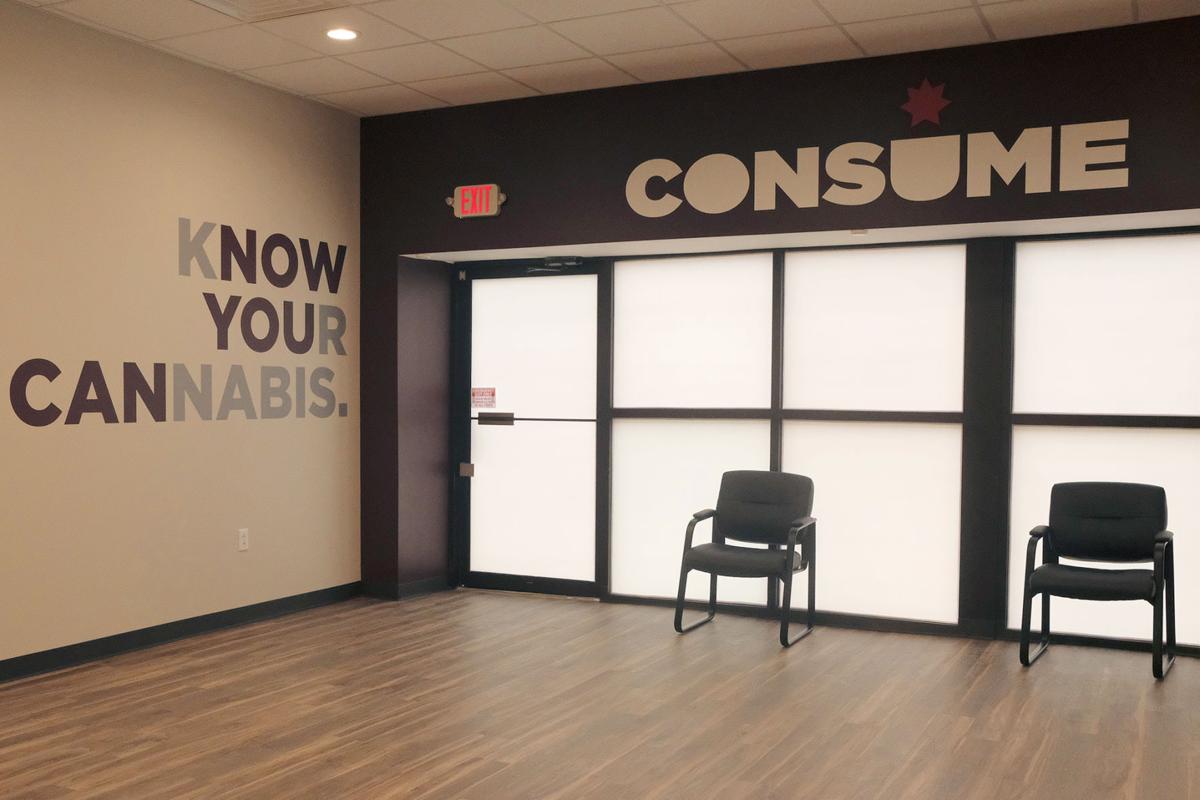 CARBONDALE — After months of rumors, speculation and, in some cases, hope, Carbondale's recreational cannabis dispensary is set to open Friday.
Consume Cannabis turned some heads a few weeks back when it unveiled its sign above what formerly was the Newell House restaurant. The store is a satellite location for what, until the last week, was The Harbory in Marion. General Manager Lori Ellis said she and her team are excited to serve a new market beginning Friday when the store will hold its grand opening.
Ellis said the search for a second location began in earnest in January — she said the state afforded Consume a second site recreational license and they needed to look where the need was greatest. Carbondale seemed like a logical choice on a lot of fronts. One component was reaching new patients — she said while the Marion location is able to draw a lot of people from the interstate, Carbondale is connected to more of the small communities throughout the region.
But, this was also coupled with Carbondale's cannabis-forward stance on courting cannabis businesses of all types.
"The city's been fantastic," Ellis said. She added that city officials peppered Consume officials with questions at a recent meet-and-greet.
"They seem to be really glad we're here," she said.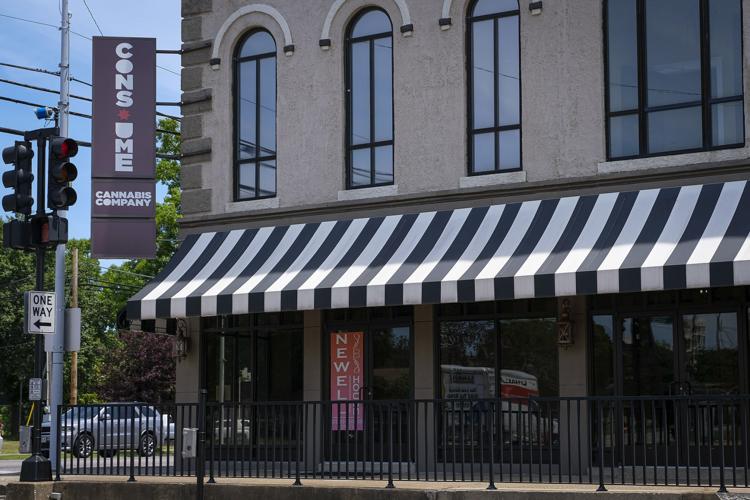 Carbondale Economic Development Director Steve Mitchell said he's been working to bring a dispensary to town for a long time and is excited to see the change from question mark to formal announcement.
"I would consider it an exclamation point," he said. Mitchell said he is excited not just to have another new business in town, but also one that really makes him look to the future.
"This puts Carbondale at the foundation level of a brand new industry in the state," Mitchell said. He said in his talks with Consume owners, he found out that 50% to 60% of the business Consume's Marion location receives is from out-of-state visitors.
"In my mind that can't be anything but good news for the city of Carbondale," he said.
While the Carbondale location will come with some modest changes from the Marion location — most notably that it is not a medical dispensary and as a result is freed somewhat from the restrictions on product availability for recreational customers — Ellis said the core mission is the same.
"Cannabis is still medicine at the end of the day," Ellis said. She went on to say that Consume's mission, even when under different names, was to "educate the public'' about cannabis' medicinal uses.
"We will guide you. Know your medicine," Ellis said, using some of the company's slogans.
One of the big questions for many recreational patients is when cannabis bud, or "flower," will be regularly available. Ellis has previously told The Southern that dispensaries that serve both recreational and medical customers are required to keep a 30-day supply of products for medical customers before selling anything to recreational buyers, which has kept the supply of flower primarily to medical users at the Marion location.
But, Ellis said, because the Carbondale dispensary won't be connected to medical patients, it may not have that issue. However, she said growers are still trying to scale up in order to meet the new demand, so it still could be hit and miss.
"We may get it more frequently, but the rate at which it sells out here is probably going to be quicker, too," Ellis said.
Ellis said she looks forward to really engaging with the community after COVID-19 restrictions are eased up. She hopes to see events and collaborations with other businesses, and she said she hopes to extended opportunities to provide benevolent donations to local causes.
But the first step was moving into and maintaining a historic building in the city.
"When I found out this was the building we were going to be in, I was just ecstatic," Ellis said of the former Newell House building.
"It's just Carbondale to me," she said. She said Consume tried to save some of the history in the building, leaving exposed brick, for example, while meeting regulations for how the business was set up.
618-351-5823
On Twitter: @ismithreports
Get local news delivered to your inbox!
Subscribe to our Daily Headlines newsletter.