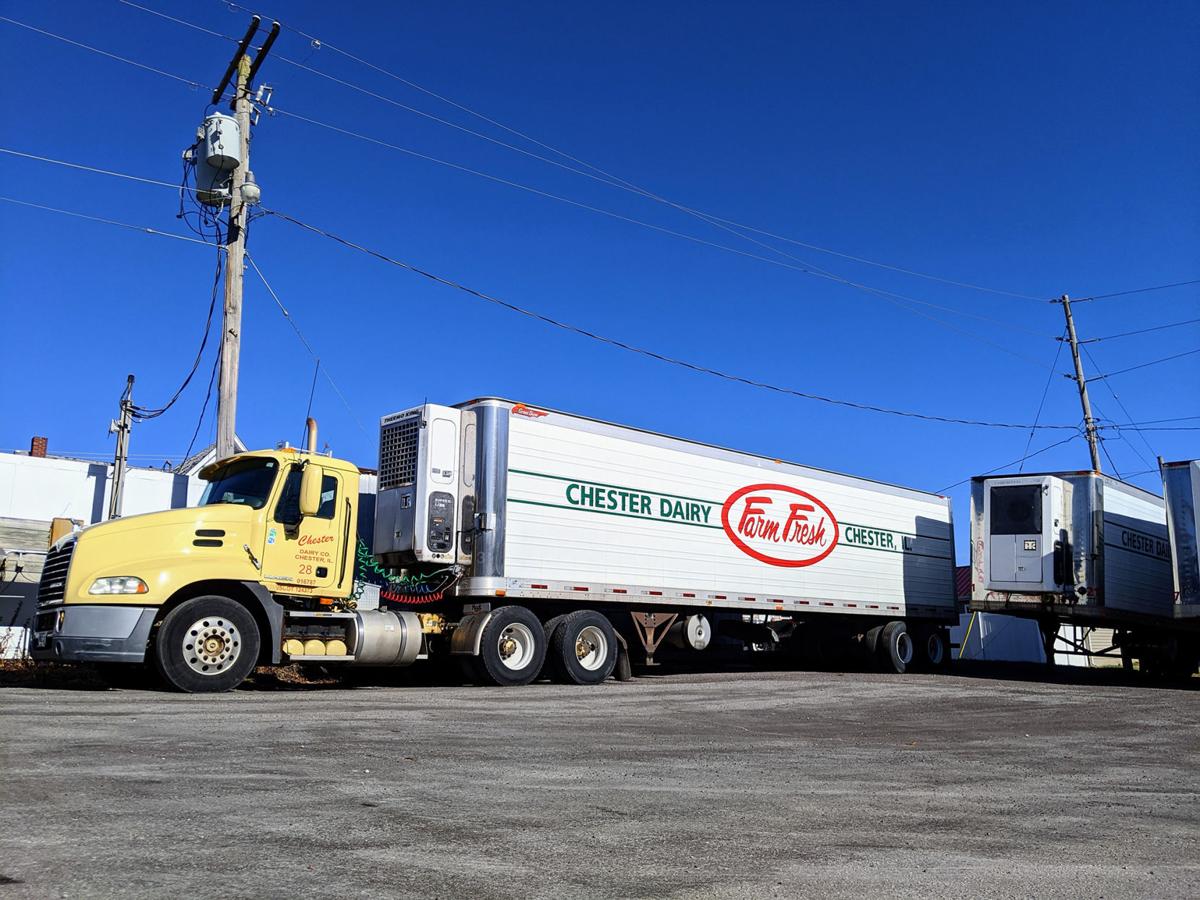 CHESTER — The Chester Dairy will close at the end of the year, according to company officials. That means those iconic, old-fashioned glass milk bottles won't be on shelves much longer.
Chester Dairy President Jason Ohlau confirmed the news to The Southern on Dec. 4. The last day of operations will be Dec. 31. Rumors of the closure began circulating last week on social media.
Details are still slim on the closure, though.
Ohlau said "we are closing our dairy operation," but added that the company's Farm Fresh Milk Stores would remain open. Ohlau declined comment about why the dairy would be closing. However, this news comes weeks after dairy industry giant Dean Foods filed for Chapter 11 bankruptcy protection due to a drop in demand, according to reporting by the Associated Press.
Ohlau said there would still be Farm Fresh Milk, but that it would not be bottled in Chester. He would not comment on where the milk would come from. He said if customers wanted to keep their glass bottles, it made no difference on the business' bottom line.
You have free articles remaining.
Charlie Homan owns the Farm Fresh milk store in Murphysboro. He said it opened in 1969.
"It's a shame," Homan said of the dairy's closure. "But I just — things still go on." He said he plans to stay open without any disruption for customers.
John Mahnken is a dairy farmer in Steeleville who sold milk to Farm Fresh. He said he doesn't think the closure will impact his business too much. He said being a member of the Dairy Farmers of America cooperative gives him some protection.
In the Farm Fresh office in Chester on Dec. 4, people came in and out — and the closure was on their lips.
"Last ticket," one contractor announced as he came in.
"Think of all the plastic that will be in the environment," one customer said as she checked out a purchase. She told the secretary that she and her family have purchased milk in glass bottles for decades — she was struck by what even her own family's plastic waste would look like, let alone all of the dairy's customers.
618-351-5823
On Twitter: @ismithreports