CAIRO — A class-action lawsuit was filed in federal court Tuesday on behalf of current and former Alexander County Housing Authority residents to remedy allegations of "rampant" discrimination based on race and family status and rent overcharges.
The lawsuit was filed in U.S. District Court for the Southern District of Illinois, in East St. Louis.
The lawsuit names as defendants the ACHA and four past executive directors: James Wilson, Martha Franklin, Tom Upchurch and Joann Pink.
Of the four, Wilson, also a former mayor in Cairo, had the longest tenure, from 1989 to 2013. He continued to work for the ACHA on a part-time consultant basis from 2013 to 2015, and returned to work as executive director for an 11-day period in 2015, according to the lawsuit.
A call to Wilson's cellphone by the newspaper was not returned. Wilson has declined to comment since August, when The Southern Illinoisan began an investigative series about allegations of mismanagement and misspending of money on employee benefits intended for the upkeep of complexes as living conditions fell into extreme disrepair. Other defendants either couldn't be reached, or declined immediate comment without time to review the lawsuit.
The ACHA has been under federal administrative receivership by the U.S. Department of Housing and Urban Development since Feb. 22. Under federal statute, when there has been a federal takeover of a housing authority, liability remains with the public housing agency. A HUD spokeswoman said the agency does not provide comment on pending litigation. HUD was not specifically named as a defendant in the lawsuit.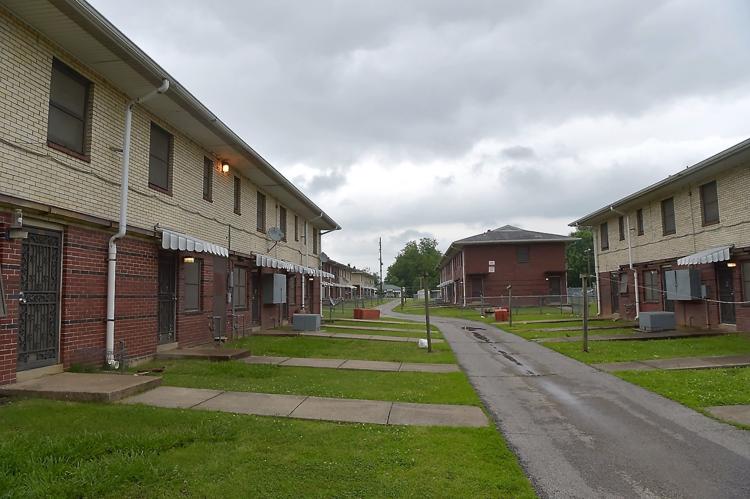 Seven ACHA residents of McBride and Elmwood apartments are named as plaintiffs. They are represented by Christopher Wilmes, of the law firm Hughes, Socol, Piers, Resnick & Dym. Ltd., and Katherine Walz, of the Sargent Shriver National Center on Poverty Law, both of Chicago. Wilmes specializes in employment and civil rights cases, according to his biography. The presiding judge will make a determination on the class-action status of the lawsuit, which states each subclass within — those alleging race and family status discrimination and rent overcharge — is comprised of more than 1,000 past and current residents.
The Sargent Shriver center, according to its website, has a 40-year history of working to improve lives through the development of programs and policies that advance justice and opportunity. Walz, as the center's director of housing justice, advocates on behalf of low-income individuals living in or in need of public, subsidized or affordable housing. 
On the rent overcharge claim, the lawsuit states that plaintiffs were charged $100-$200 more than they should have been on average. For example, the lawsuit claims that plaintiff Mary Holder, a 68-year-old African-American woman at McBride, should have been paying $130 in income-based monthly rent, rather than the $234 she has been paying. Holder also said she was inappropriately charged in the past for a shoddy repair of her sink.
"I would like to get some of my money back that they spent," Holder said Tuesday.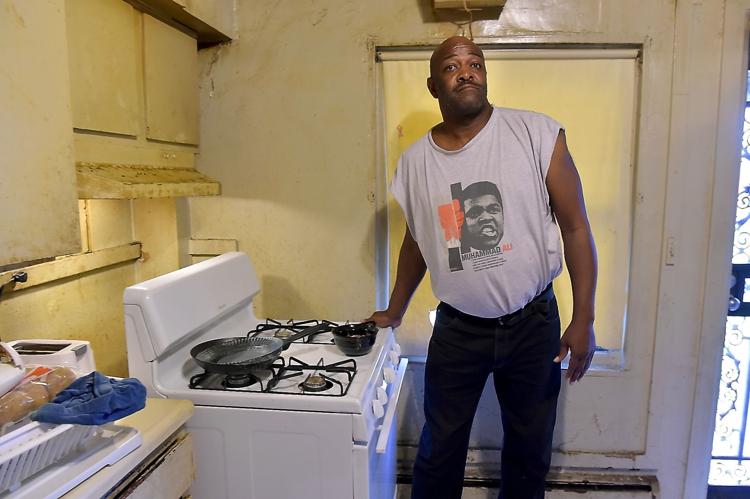 The lawsuit alleges that the ACHA has "engaged in a pattern and practice of segregation at its public housing developments by race, even though the U.S. Department of Justice previously found that it engaged in the same conduct more than 40 years ago." In 1974, the ACHA settled a lawsuit brought by the Justice Department, with the ACHA agreeing to no longer segregate housing on the basis of race.
While claiming discriminatory practices persisted, the lawsuit also alleges the ACHA has engaged in "a pattern and practice" of not maintaining the Elmwood and McBride apartments that are almost exclusively occupied by African-American tenants. They are infested with mice, roaches and bedbugs, and have many structural, and health and safety deficiencies, including mold and insufficient electrical and plumbing systems, and crime is a serious issue. Yet, for years, Elmwood and McBride residents have made requests for repairs that were either ignored or repaired in a substandard manner, and crime concerns were not adequately addressed, the lawsuit alleges. 
CAIRO — Officials from the U.S. Department of Housing and Urban Development said it appears …
Inside the home of one of the plaintiffs, Kristen Simelton, who has lived in her three-bedroom Elmwood Place unit since 2008, roaches could be seen crawling on the walls and inside a closet. She pulled her carbon monoxide detector off the wall and pointed to black spots on the back, saying she thinks it has been rendered inoperable by roach eggs. That concerns her, as does the smoke alarm, which is still working but hanging from a dangling wire nearby, because she said in the winter she has to use the oven to heat her home. The heating system doesn't do the job on really cold days, she said, but she knows that's a safety risk.  
Simelton, who is white, shares the apartment with her husband, Kenneth Simelton, an African-American, and her 19-year-old daughter. At times, she also watches her daughter's children there, and worries about their safety. She pointed to paint peeling off the walls and ceilings, and said she has to watch closely to make sure they don't touch it, or put paint chips in their mouths. Recently, she said, raw sewage has backed up into her bathroom sink, with the strong smell of feces and urine permeating the unit.
"I just get so upset every time I look at it," Simelton said, growing emotional as she provided the newspaper and Wilmes a tour of her unit on Tuesday. "I pray every day."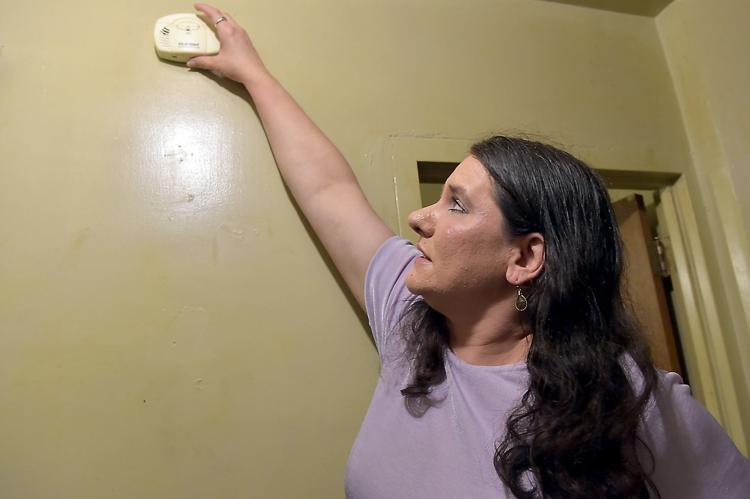 Meanwhile, the lawsuit states, the ACHA adequately maintained its Connell F. Smith Sr., building on the Ohio Riverfront and provided both security cameras and security guards, even though there is far less crime and no gun violence at that complex. Until very recently, the lawsuit states, about half of Connell Smith residents were white, and almost all were older than the age of 50. "The ACHA has refused to place families with children in certain public housing developments, such as Connell Smith, in order to prevent African-American families from living in majority white public housing developments," the lawsuit states.
While units can be designated by HUD for the elderly and people with disabilities, Connell Smith and the nearby Shuemaker Building never were.  
"If you go and sit on a balcony at Connell Smith and watch the barges go by in a nicely maintained unit on the sixth floor and then you go over and see some of these roach infested units at McBride, you think you're on two different planets," Wilmes said Tuesday.
Further, the lawsuit alleges that while the ACHA was under the control of defendants Wilson and Franklin, the ACHA wasted resources on excessive employee retirement bonuses, unnecessary post-retirement contracts and unjustified travel expenses. These expenses are chronicled in an Aug. 23, 2015, article titled "Chaos in Cairo" published by The Southern Illinoisan, the lawsuit states.
"In part because of these unjustified payouts to current and former employees, ACHA has been unable to address the serious pest and rodent infestations or other conditions at McBride and Elmwood."
It continues by alleging that none of the executive directors during the relevant time period, Wilson, Franklin, Upchurch and Pink, took action to meaningfully alleviate the pest and rodent problems at McBride and Elmwood, "nor did they take action to meaningfully alleviate the crime, mold and plumbing problems."
The lawsuit states that Franklin worked at executive direction from April 2013 to January 2015. It says she worked as finance director from 2015 to present. The newspaper does not have a contact number for Franklin, and has not been successful in reaching her. While this fact was not mentioned in the lawsuit, Franklin also served as finance director for years under Wilson's term as executive director.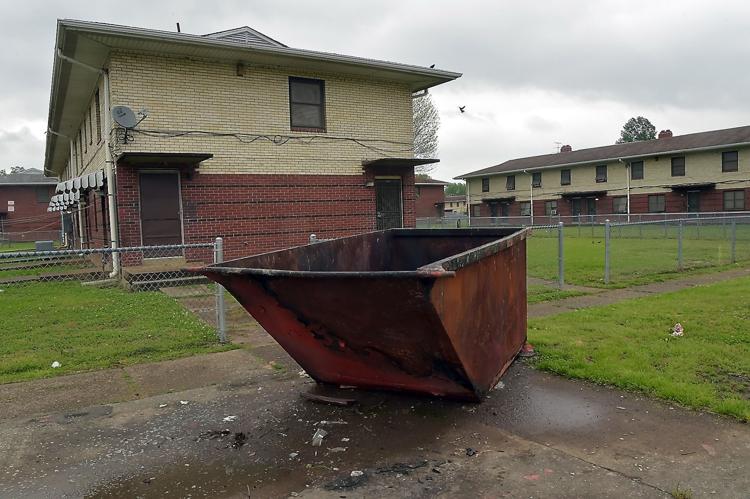 Upchurch and Pink served as interim directors during a time of leadership instability at the ACHA, and also maintained their full-time employment as executive directors of the Jefferson County and Pulaski County housing authorities, respectively. Both were paid about $6,000 monthly for their services. Upchurch served in that role from about March to October 2015, and Pink from October 2015 to early 2016. Reached by phone Tuesday, Pink said she had no other comment except to note she ended her relationship with the ACHA on Feb. 16. Upchurch said he had yet to see a copy of the lawsuit, and therefore did not have comment at this time. Upchurch previously told the newspaper that HUD reached out to him for assistance at a time when the ACHA was struggling to meet payroll and pay its utility bills. 
John Holland, an attorney in Cairo who represented the ACHA for a period of time, also declined comment. Holland also refused to say how long he served as the ACHA's attorney, stating it would be inappropriate to discuss a client.
618-351-5079
On Twitter: @MollyParkerSI ​
Get local news delivered to your inbox!
Subscribe to our Daily Headlines newsletter.