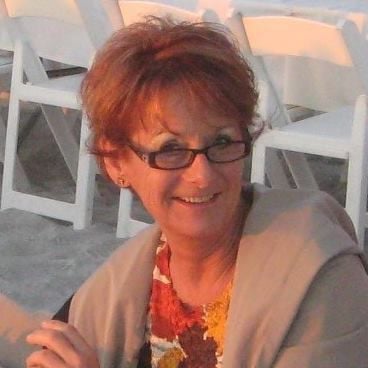 Do you have a great business idea? The Girls World Expo on 29 April 2018 at John A Logan College is the place to show it off.
Help us discover if a girl-preneur will have the next big idea for teens and tweens.
The Girls Mean Business competition is open to all 11-to-18-year-old girls who are seeking to explore a new venture. This Southern Illinois contest is sponsored by Legence Bank. Applicants may submit their business idea either by video or in print to Girls World Expo. Finalists will be chosen and featured at the Expo on April 29, along with the winner receiving a $200 cash prize to launch her endeavor.
Women entrepreneurs can face challenges that their male counterparts do not. According to a report written by Sen. Jeanne Shaheen, ranking member of the U.S. Senate Committee on Small Business and Entrepreneurship ("Tackling the Gender Gap: What Women Entrepreneurs Need to Thrive"), women are starting more businesses by the year.
However, their endeavors tend to not grow as quickly nor receive the same funding as male-led companies.
Sen. Shaheen's report lists "lack of role models and mentors" as the first obstacle facing female entrepreneurs.
Overcoming this challenge is a huge focus of the Girls World Expo mantra.
In a world where youth are saturated with negative media images, our impressionable females need to be inspired and empowered.
Girls want to be smart, strong and bold.
The Girls World Expo strives to give them all these things. The Southern Illinois event will be an exciting, valuable opportunity for young women of our region to meet and observe role models that have succeeded in their chosen fields.
The event is free and will be held from noon to 4 p.m. on Sunday, April 29, at John A. Logan College in Carterville.
In addition to the Girls Mean Business competition, the event will be rich with examples of successful women. The speakers, presenters, vendors, activity leaders, and nonprofit advocates will be available to discuss and guide attendees toward their individual goals — while having tons of fun!
Some of these same mentors will be reviewing and evaluating the business contest submissions. To further enrich the learning experience, Legions Bank will also be hosting a workshop on how to build successful business plans. Additional sponsors will contribute to the overall professional process by providing mock practice interviews. Attendees will have the opportunity to either prepare for or spontaneously interact with experts in the field to guide their future experiences in business/job markets.
The Senate's Small Business report noted:
Adults with mentors are more likely to say they are planning to start a business.
High school girls mentored in technology are likely to choose it in college.
Small business owners who have access to mentoring report higher revenues and growth rates.
The young women in your community can find examples of true leadership at the Girls World Expo.
Please include your name, age school, and phone number.
The deadline is Wednesday, April 25.