JONESBORO — Keith Reinhardt, superintendent of Jonesboro Elementary School District, is one of dozens of school superintendents across the state who learned in June that their districts would not receive grant funding for preschool programs for next school year.
As a result, the Jonesboro school board voted unanimously on June 28 to suspend the nearly 30-year-old program.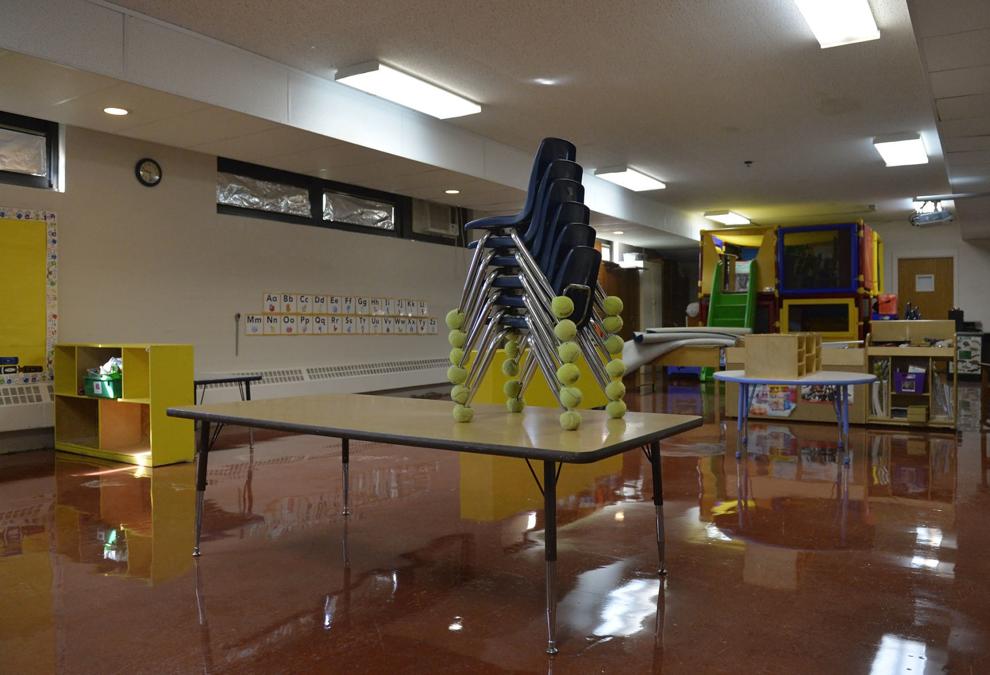 On June 4, Reinhardt received an email from Illinois State Board of Education that basically stated the preschool program was not selected to receive funding in the form of an Early Childhood Block Grant. It also said the district would receive a letter in the mail.
"Additionally, they stated in that email if you would like to see reviewers' comments to send in an official request. They would have at minimum two weeks to a month before they would send you reviewers' comments," Reinhardt said.
Reinhardt and elementary principal Tom Stark, as well as others in the district, were shocked. The preschool program was one of the earliest programs in the state to expand preschool. It was started with grant funding and was a pilot program for Southern Illinois.
"The state does have data on us as far as our programs, very stringent data. We are currently silver-certified, and the highest certification would be gold-certified," Reinhardt said.
He added that the state has given the district preschool additional monies the past two school years: $6,000 in 2017-18 and $50,000 in 2016-17.
"So, they evidently saw we had a legitimate and well-operating program for those two years," Reinhardt said.
Reinhardt requested the comments June 5 and contacted State Rep. Terri Bryant, R-Murphysboro, and State Rep. Natalie Phelps Finnie, D-Elizabethtown, to ask for their help. Bryant replied, asking Reinhardt to request the comments, which he had done, and to follow the appeals process.
Reinhardt asked ISBE and the Early Childhood Division about the appeals process because none was included in the letter. He was told to use the generic ISBE guidelines for federal grants.
As he read through this appeals process, he saw the appeal needed to be sent in 14 days after being notified of the grant results or the grant results are posted, which would have been June 4. He asked how he was to write an appeal by June 18 when the earliest he might possibly receive the reviewer's comments was one day later.
He sent emails to State Superintendent Tony Smith and the Early Childhood Division chairperson, and copied the two representatives. That's when Bryant sent some requests of her own. She contacted legal aid for ISBE.
"I asked them to provide rubric, score and comments that were made," Bryant said. "After the first attempt, they sent the comments. I contacted them again, so they sent all of those things."
During the exchanges, Bryant was told ISBE hired an organization to grade the grants, and the grading system was a little more stringent.
"They thought some of the schools had gotten lax on their grant applications," Bryant said.
Reinhardt said the appeals process only allows a district to appeal the evaluation by June 15, as required.
"The next thing on the appeals process is, you cannot appeal anything but the evaluation process. You cannot appeal the scores. You cannot appeal the evaluator's comments," Reinhardt said.
At this point, he had no grounds to appeal because he had no information about how grant applications were evaluated.
Reinhardt got a call from the ISBE legal department — thanks to the legislators' involvement — asking how they could help him. ISBE legal sent him the rubrics that the evaluators used on a Wednesday — before the appeal was due in Springfield on Monday.
He next asked for the scores for each school who applied in order to address the evaluation process. He was told ISBE posted the scores for all the schools that applied for a grant.
"To receive this funding you had to have 60 points. Our score was 58 points. There were three reviewers' scores on the sheet," Reinhardt said. "There is also something I have not addressed called 'needy points.'"
Keep in mind Reinhardt received the rubric on Wednesday, June 13, and the scores late on Thursday, June 14. The appeal was due in Springfield on June 18. To get it in on time, he worked throughout the weekend and made a seven-hour round-trip to Springfield and back on Monday to make sure the appeal arrived on time. 
No one could tell Reinhardt what the needy points were, how schools qualified or how many each school received.
"I'm a researcher. When I look at evaluator scores, if you have a rubric and have been trained properly, scores from any evaluator should be relatively close. These scores are not relatively close," Reinhardt said.
In his appeal, Reinhardt talked about the schools, using one school district in general and Jonesboro also, talked about the variance and standard deviation between the evaluators to address the quantitative reliability of the instrument.
He then went with the qualitative accuracy of the evaluators' reviews.
"On my review directly, I could have one evaluator that talked about our budget and how it was inadequate, and the following evaluator called it an excellent budget," Reindhardt said. "I also had an evaluator who talked about items that were missing in the proposal, and they were not missing."
The guideline ISBE uses for competitive grants states that if there is a discrepancy between evaluators' comments, a third reviewer or somebody from early childhood would write comments.
"There are no comments. I'm talking about reliability. Where is the reliability in the process?" Reinhardt asked. "That is what I addressed on the appeal, but numerous other superintendents have enormous questions."
For now, Reinhardt and the staff, board and parents will have to wait for an answer to their appeal. Reinhardt should get a reply from ISBE within two weeks that says they received the appeal. ISBE will have 60 days to make a determination on the appeal. That would be after school starts in Jonesboro on Aug. 15. (Teachers have institute days Aug. 15 and 16. Students come back to school Aug. 17.)
Preschool in the district is suspended until a reply comes from ISBE. Reinhardt said preschool has started as late as October when funding was delayed. A teacher and an aide will be reassigned.
Bryant's office is working with Jonesboro Elementary District to get funding restored.
"It is devastating to that school district. They have one of the highest poverty rates in the state, and to take away their funding is inexcusable," Bryant said.