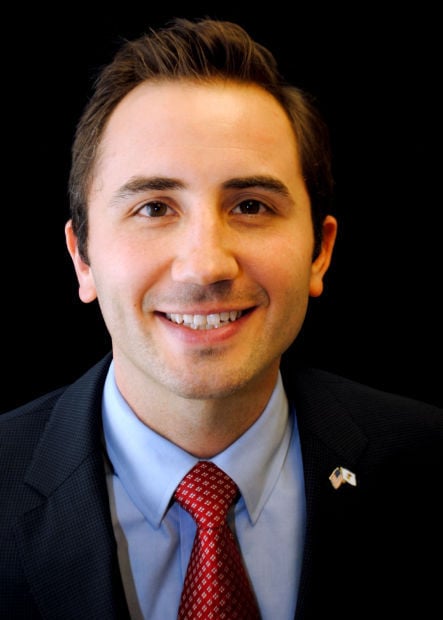 JONESBORO — Should Union County's State's Attorney win the judicial circuit judgeship he is seeking, the person chosen to serve the remainder of his term would be selected by Union County Commissioners.
Tyler R. Edmonds, the county's State's Attorney for the past 10 years, is running for First Judicial Circuit judge. That seat is currently being held by Judge Mark H. Clarke, who is not seeking re-election.
Edmonds, a resident of Anna, is in his third term as State's Attorney, with two more years left on this term.
Edmonds is running unopposed on the Democratic ticket in the March primary. In November's general election, he will face Republican Amanda Gott Byassee, of Marion. She has practiced law in Marion for 18 years and has 10 years of experience as family law mediator.
Edmonds serves on the boards of State's Attorneys Appellate Prosecutor and the Southern Illinois Child Death Investigation task force.
The First Judicial Circuit includes Alexander, Jackson, Johnson, Massac, Pope, Pulaski, Saline, Union and Williamson counties.
The County Commissioners will definitely have to decide on a new treasurer, as Darren Bailey has announced he will not be seeking re-election. One Democrat and four Republicans are seeking that office.
To fill the position held by Rollie Hawk, the county's Chief Information Officer, the commission is also considering contracting out that work and/or hiring someone, Hawk said. He plans to help out the county on a part-time basis during the transition, but will remain on as the county's Freedom Of Information Act clerk.