BENTON — Is the Franklin County Courthouse structurally sound?
"I would rather not say," answered David Rea, the Public Building Committee chairman of the Franklin County Board.
His answer was the same when asked Monday about the wiring in the 141-year-old building during a tour he freely gave.
He is a champion of getting a new courthouse, saying it is as much an issue of public safety as it is functionality.
"See the big cracks there in the wall," he pointed out, one of the numerous observations he highlighted in a list he had prepared beforehand.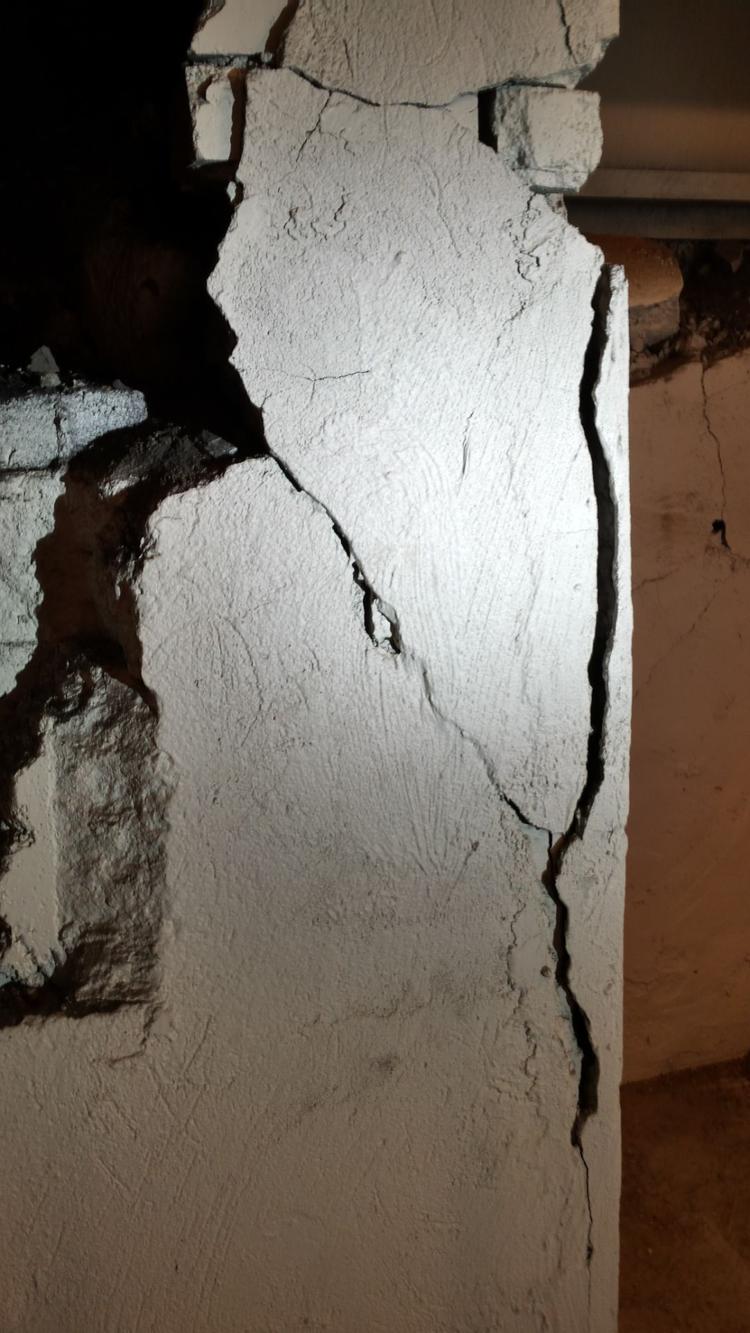 That was in the basement, where a wall in one section looks more like a jigsaw puzzle made of flimsy concrete.
Right next to it is a large hole, exposing ancient sandstone. To the untrained eye, the stones look like large rock simply placed on top of one another.
The problems in the courthouse, be it soundness or inefficient space for the public's business, are not new.
County board members attempted to address the issue last year through a sales tax referendum that voters rejected.
Money through the .25 percent sales tax referendum, about $3 million, would have been used to renovate the courthouse and a second building that had been slated as a new annex building.
County board members are now talking about trying a referendum again for the 2017 ballot. This time, they're looking at replacing the entire courthouse but slating no money for the future annex, otherwise known as the Campbell Building.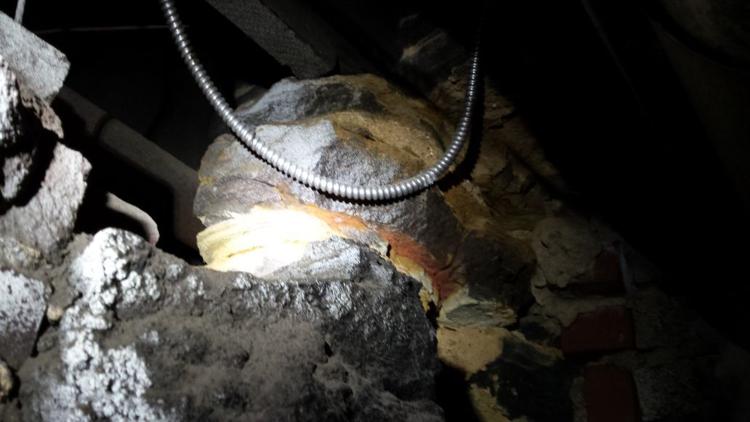 What's to become of the Campbell Building remains to be seen. One thing is certain, Rea said. The existing annex would no longer be used if a new courthouse were built.
"We have to," Rea said of leaving the existing annex, home of the supervisor of assessments, the regional school superintendent's office, emergency management and more.
Shortly after the failed referendum, a sewer line broke at the annex, releasing a blitzkrieg of stench throughout cramped offices. Electric sockets that do not work, poor insulation and bricks falling from its facades had been reason enough to leave, Rea said.
The courthouse is not much better, he maintained. Within it are the circuit clerk's office, the county clerk's office and courtrooms, each too small to efficiently serve the public. Some records and court files are kept in storage, in a separate building several blocks away.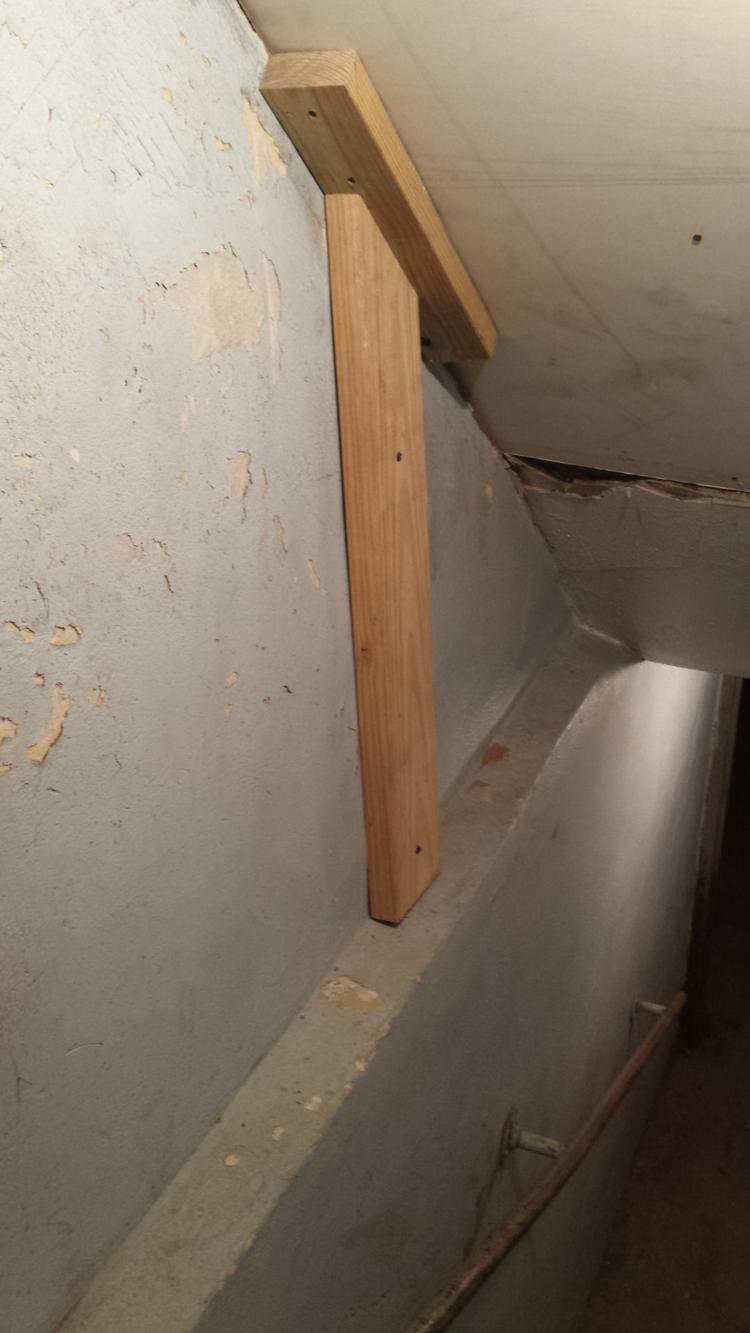 Those paying fines for traffic offenses do so at a small countertop space in the circuit clerk's office upon entering a doorway. Lines into the hallway of the courthouse are frequent.
In one courtroom, used primarily for traffic cases, there are two rows for the gallery, where many with cases to be heard would sit. Instead, they wait in a hallway.
Efficiency when it comes to addressing plumbing issues is achieved by turning pipes off. Getting to them for repairs through thick walls would be too expensive, if possible at all.
A board is used as a brace to add support to one stairwell. In one area of the courthouse, perhaps others, the wall is separating from the floor.
"People need to know that," Rea said of the cumulative problems.
That was perhaps a shortcoming in the county official's last referendum attempt, Rea concedes. He would like to see greater emphasis on public education if another attempt is made.
County Board members have yet to vote on whether to pursue another referendum. Decisions on how much to seek through a sales tax hike or even where to build have yet to be made. Nor has the overall cost for construction been determined.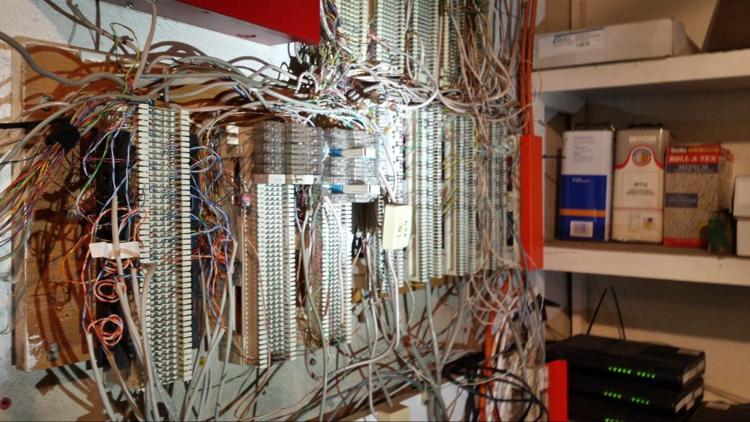 But Rea believes the support for a new courthouse is there among board members.
"This one has just outlived its life expectancy," Rea said of the courthouse.