MACEDONIA — When Franklin County Sheriff's Office and Animal Control responded to a complaint of cruel treatment of a large number of dogs at a home in Macedonia, they did not know what they would find. They found 91 dogs living in what they on Wednesday called "deplorable conditions."
Animal Control Officer Paris Dunk said all of the dogs came out of one house. Officers believe they never left the house.
"Some emaciated. Most were OK. Some were blind or pretty skinny. I am sure some have respiratory problems. The air quality in the house was thick with ammonia. It was hard to breathe for anybody," Dunk said.
For the small shelter that Franklin County Animal Control runs, that was an overwhelming number of animals needing care. The shelter only has 16 kennels.
"We have a great staff and people who are willing to help," Dunk said. But they just didn't have the space to house all the dogs.
Immediately, rescue organizations began reaching out to help.
"We have rescues calling every single day who want to reach out and take some of these animals," Dunk said.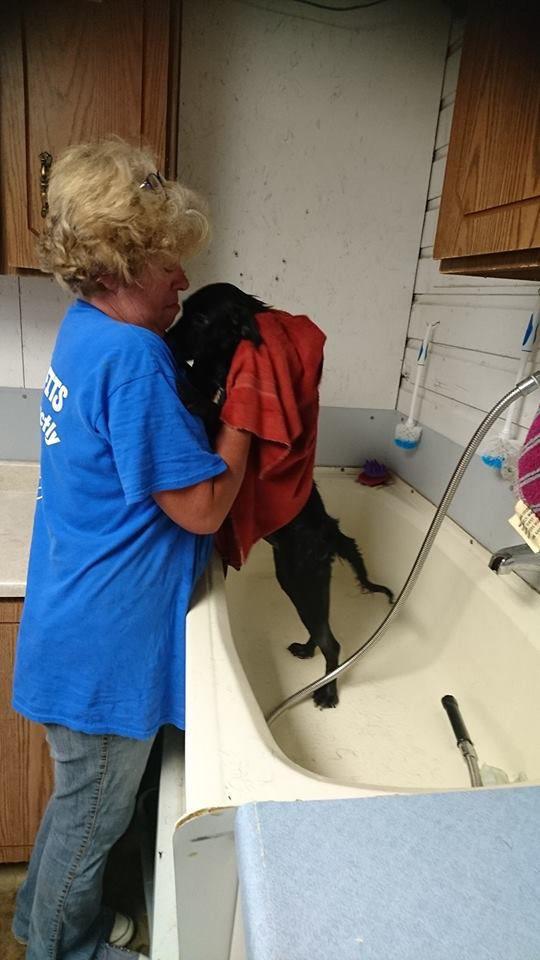 By Friday morning, approximately 60 or 61 dogs had been sent to no-kill facilities.
"These dogs are not really home ready. They are not properly socialized and don't trust people," Dunk said. "They need to work with professionals who can get them ready for home life."
The first rescue group to reach out was PAWS Protecting Animal Welfare Society in Jacksonville.
"I think they took 27 the first night," Dunk said.
Lisa Jackson, founder and president of PAWS, received a call Monday afternoon from Montgomery County Animal Control, a foster home-based rescue, asking them to help. PAWS in Jacksonville agreed, but could not pick up animals until Tuesday. The Montgomery County group went to Benton that night and took 27 dogs to Jacksonville, arriving in Jacksonville at 5:30 a.m. Tuesday.
Volunteers from PAWS drove down Tuesday and took another 19 dogs. Perry County Humane Society in Du Quoin and TAPS No-Kill Animal Shelter in Pekin also took some of the dogs.
Around 30 dogs remain under the care of Franklin County Animal Control.
At PAWS, they are in the process of having a vet assess the dogs. All the dogs were started on antibiotics.
"They were very flea-invested. Several have ear and eye infections. The next step is to get them healthy again and get them adopted," Jackson said.
They also have a few dogs that are blind or deaf and one that is both. One had a large mammary tumor.
Two of the dogs are sharing a kennel. Jackson said they are younger, smaller dogs and are both blind. They are security for one another.
Jackson added that their pupils are fixed and dilated, a trait exhibited by animals kept in a dark space all their lives.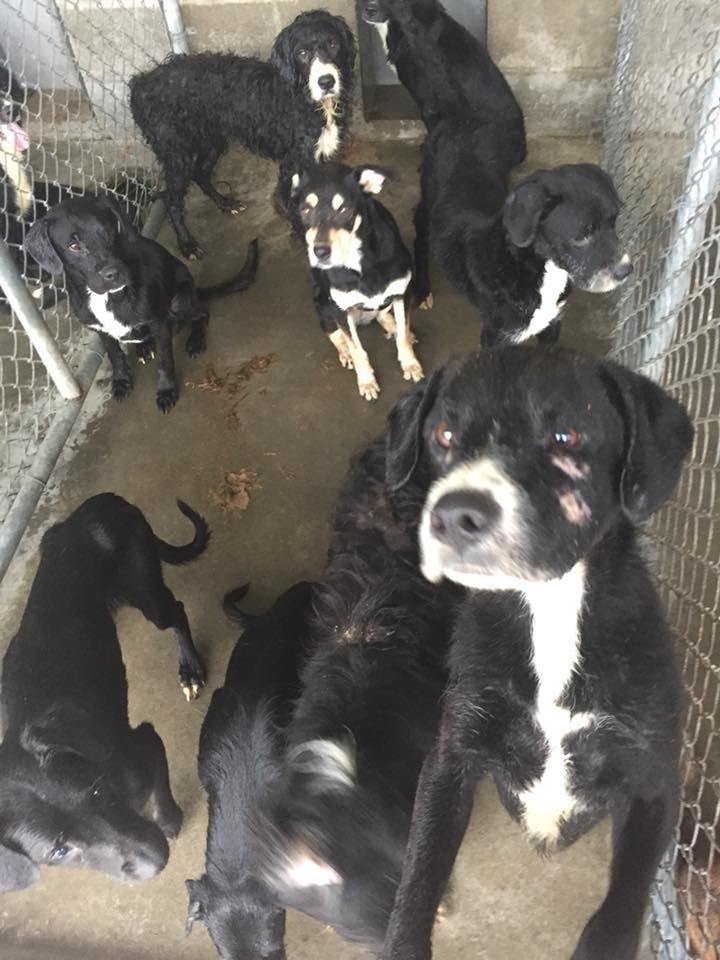 By Friday afternoon, most of the dogs had stopped gulping down their food and seemed to be feeling a little more secure, she said.
"Jacksonville is an amazing community. People have come by to take them outside and just sit with them. I don't think they have experienced much outside time," Jackson said.
Perry County Humane Society took in three dogs. They are all extremely timid, but not aggressive. The dogs are gaining trust and making progress daily. They are slightly underweight with matted fur. They would welcome donation of grooming services, saying one dog particularly needs professional grooming. 
To help these animals, volunteers at Perry County Humane Society suggest making a donation to cover grooming or other expenses to one of the shelters. 
Other animal rescue groups are needed to take the dogs that remain in the custody of Franklin County Animal Control, even if a group can only take a few dogs.  
Three Franklin County residents have been charge in the case. Trudi D. Casler and her two sons, Matthew L. Casler and Sean R. Casler, have been charged with animal cruelty and not complying with the duties of an animal owner.
Trudi Casler posted $150 bail and is scheduled to appear in court at 1:30 p.m. Sept. 4.
Matthew Casler is scheduled to be arraigned at 8:30 a.m. Oct. 3. Sean Casler will be arraigned at 8 a.m. Oct. 5. They remain in jail on $1,500 bond.