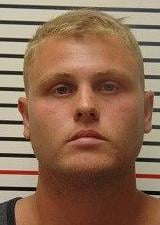 MUPRHYSBORO — A packed Jackson County Courtroom on Friday expected Circuit Judge Mark Clarke to set a trial date for Gaege Bethune, who is facing first-degree murder charges in the death of 19-year-old Pravin Varughese.
Instead, Bethune's defense attorney, Michael Wepsiec, told the judge he was going to file a motion for a change of venue.
Wepsiec told the court he planned to file the motion in two weeks as he was about 90 percent finished with the document. He cited information in discovery along with social media discussions as part of his basis for wanting to move the trial.
Illinois state's attorney appellate prosecutor, David Robinson, said the state will be objecting to the change of venue, saying most of the social media chatter Wepsiec was referring to didn't come from Jackson County.
"He (Bethune) can get a fair trial anywhere — even Jackson County," Robinson said.
Robinson went on to say he fears the exchange about a new venue could cause the trial to be pushed out for possibly be a year.
"Justice delayed is justice denied," Robinson said quoting Wepsiec from a previous case.
Wepsiec said he is playing catch-up to the prosecution in the case since he only started working on it when the indictment on Bethune came down in July, while the prosecution has worked on the case for three years. He also cited working on other cases and still trying to interview witnesses.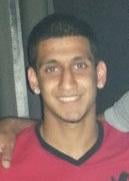 A little more than a year after Varughese's death in February 2014, a Jackson County grand jury returned the no true bill for first degree-murder charges against Bethune, meaning no charges were filed. At the time, Jackson County State's Attorney Michael Carr said from his perspective, the criminal investigation was over.
Shortly after the grand jury, Carr recused himself from the case, and a special prosecutor was appointed to look into the case.
"Bethune has the right for his (defense) to do a full investigation," Wepsiec said.
Judge Clark inquired about where the trial could happen outside of Jackson County without completely breaking down the court's system. Wepsiec said he would favor somewhere in the northern 20 counties.
Clark set a case management conference to rule on the change of venue motion at 9 a.m. on Friday, Feb. 16.
Lovely Varughese, Pravin Varguhese's mother, said the change of venue doesn't bother her.
"He can take this case wherever he wants," she said. "Pravin's case is known all over the world, so I don't know what is his reason for taking it elsewhere. I personally think it will attract more media attention."
Varughese went missing the night of Feb. 12, 2014. His body was found six days later in a wooded area off the 1400 block of East Main Street.
Police said they learned the 19-year-old got a ride that night, reportedly getting into a pickup truck in the 600 block of West College Street. After an altercation with Bethune — the driver of the vehicle — Varughese got out and ran into the wooded area where his body was later found.