MURPHYSBORO — The man on trial for the 2014 death of a 19-year-old Southern Illinois University student took the stand Tuesday to testify on his own behalf.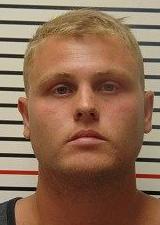 Gaege Bethune, 23, is charged with first-degree murder for the death of Pravin Varughese, whose body was found in the woods south of Illinois 13 on the east side of Carbondale on Feb. 18, 2014, days after he had been reported missing.
Bethune's defense attorney, Michael Wepsiec, called Bethune to the stand after having called 10 prior witnesses. The state rested its case earlier Tuesday morning.
Bethune said he is now living in Herrin with his girlfriend and 3-year-old daughter. After the initial introduction, Wepsiec discussed why Bethune lied to Illinois State Police Trooper Christopher Martin just after midnight on the morning of Feb. 13, 2014.
Martin had pulled over behind Bethune's stopped car on the side of Illinois 13. Bethune gave Varughese a ride that night, and at some point stopped on the side of the road, where Bethune has said Varughese ran into the woods.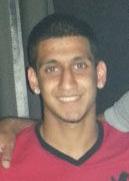 Authorities have said Varughese and Bethune rode together on the night of Feb. 12-13, then got into an altercation. Varughese ran into the woods on the east side of Carbondale, where he later died of hypothermia.
The state has accused Bethune of committing aggravated battery by inflicting multiple punches to Varughese's head and face, which caused great bodily harm, and that although Varughese's hypothermic death was not a direct result of the aggravated battery, it was a natural and foreseeable consequence. Bethune is also accused of committing or attempting to commit robbery by the use of force or the threat of force, making him responsible for the foreseeable consequence of Varughese's hypothermic death.
Bethune admitted he lied to Martin on the night of the incident, adding he was 19 years old and scared. He also said he had a Solo cup with alcohol in his cup holder while he talked to the trooper.
Wepsiec pointed to another inconsistent statement Bethune made to police during an interview on Feb. 17, 2014, about a juvenile female he picked up on the way home from encountering the trooper. Bethune said he didn't tell police about picking her up because she wasn't involved in the incident on the side of the road.
During the questioning, Bethune said he and Varughese did not discuss exchanging money on Feb. 13, 2014. He went on to say when he told the trooper about Varughese during their conversation, he expected the trooper would do more about the situation.
He said he left the scene that night because the trooper told him to do so and he was complying with orders.
Cross-examination by Robinson
When Illinois State's Attorney Appellate Prosecutor David Robinson got his turn to cross-examine Bethune, he continually tried to poke holes into his statements about police and lies that Bethune told officers during his Feb. 17, 2014, statement.
Bethune admitted to lying about who rode with him to Carbondale on Feb. 12, 2014. He also lied about turning off his vehicle and placing his keys in his pocket when he stopped on the side of Illinois 13, as well as about breaking Varughese's skin and seeing blood, and about going straight home after leaving the area where he had pulled over.
The defendant said he did not lie about the fact that Varughese was on his phone seeking to buy cocaine while he was in Bethune's vehicle, and the fact that he made an actual call. Earlier testimony by the state showed that Varughese's phone records did not indicate a call during the time frame the two men were supposedly in the vehicle.
Bethune said he also didn't lie about making any stops with Varughese when they were riding together, or that Varughese offered him cocaine for the ride. He said it was also a true statement that he thought he heard Varughese talk about having a knife, but he did not ever see a weapon on him.
While under oath, Bethune said he did not lie about hitting Varughese hard, and said the phrase he used while being interviewed by police on Feb. 17, 2014 "got me a good connect" was a true statement. He also said the statement about Varughese's "dead weight" falling onto him after he struck him was true.
Bethune said when Martin arrived after the altercation, it was a true statement that he did not see Varughese run into the woods, but did hear him do so. It was also a true statement that he neglected to tell the trooper that he was in a "scuffle" with Varughese before the trooper arrived.
During the police interview on Feb. 17, 2014, Bethune said his cellphone was dead during the incident, but state testimony revealed he made a phone call to his father after the altercation. Bethune said it was a true statement that his phone was dead, and he made the call to his father after he made it to a gas station and his phone was connected to a charger. He said it was also true he used his only $10 to put gas in his truck.
Robinson started to question Bethune about his second statement to police on Feb. 19, 2014, and the fact that Bethune agreed to the interview to clear up falsehoods in the first interview. However, when he began to inquire further about the contents of the interview, Wepsiec objected, saying the questions were outside the scope of the direct examination.
At this time, Judge Mark Clarke asked the jury to leave the courtroom and then decided the court was in recess until the next day. Clarke said he would rule on the objection in the morning because he felt there would be many more questions for the witness.
The cross-examination of Bethune will resume at 9 a.m. Wednesday.