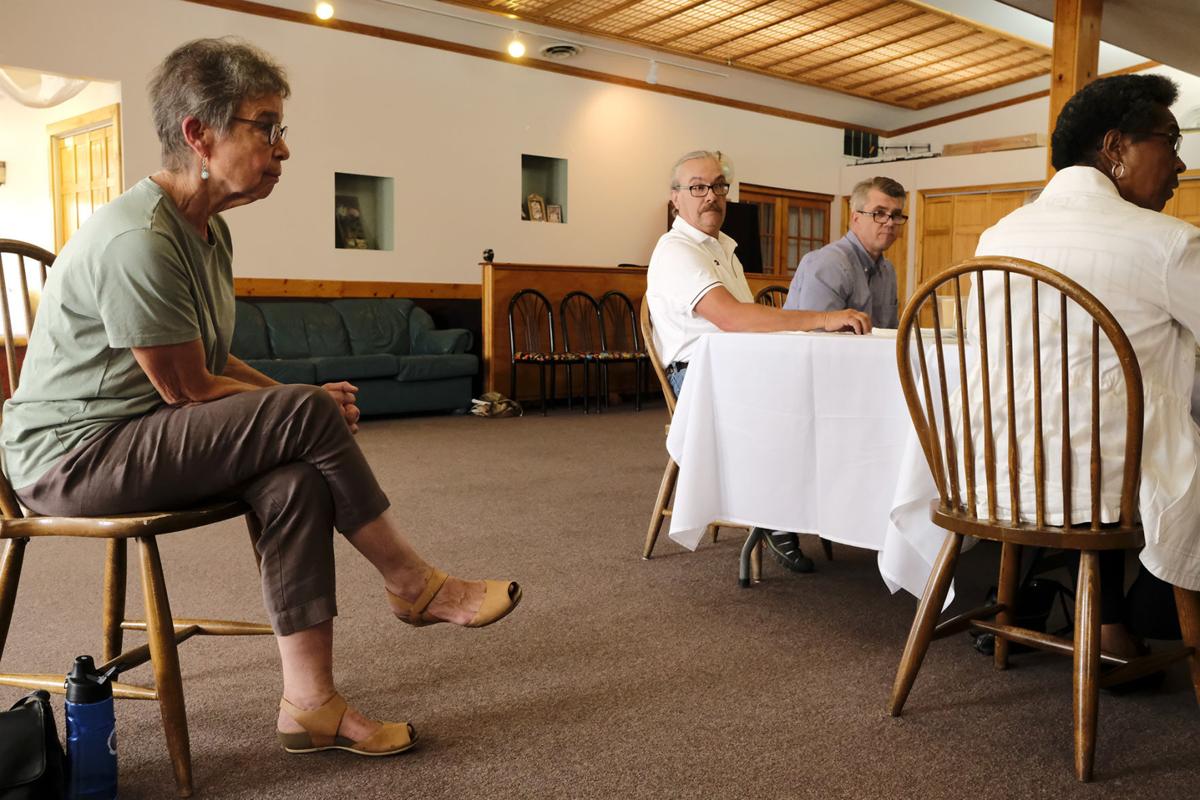 CARBONDALE — On Monday, voters will get what they asked for when the Carbondale City Council meets with the Carbondale Park District to discuss leases between the two entities and the potential for the city taking over some of the district's operations.
CARBONDALE — Citing a need to keep the lights on, the Carbondale Park District Board has voted to extend a $3 million bond by five years, incu…
The discussion has been a long time coming, as Kathy Renfro, executive director of the Park District, has previously told The Southern that the concept of the city taking over some functions of the district has come up multiple times over the years. However, this most recent discussion came after questions were presented to the city about leases between it and the district for properties like Evergreen and Turley parks.
The park district is doing maintenance that it is increasingly unable to afford on these properties — as a taxing body, the primary source of revenue for the district is through a nominal bill put on district residents' property tax bill. This tax is capped and the district is currently at that ceiling and routinely runs in the red financially on several projects, including the Hickory Ridge Golf Course.
You have free articles remaining.
In April, voters approved by a hefty margin for the city to enter into discussion with the district about how it could take over certain aspects of the operation and maintenance of the parks. There is no set plan proposed, but there have been regular suggestions including the city taking over maintenance, which few disagree has been lacking in recent years as funds have shrunk.
Concerns about staff reductions have come up as a result of these discussions, but none at the city level have proposed layoffs for redundant positions. Instead it has been suggested the city would absorb the district's staff and perhaps shift duties until something opened up internally for their original assignment.
It should also be noted that the likelihood of an immediate dissolution of the district is slim, as it still has outstanding bond debt and couldn't be dissolved until the debt was resolved.
When Dre'Shean Payne was growing up, the basketball courts at Attucks Park were like Carbondale's Rucker Park, the world-famous streetball court in Harlem. On any given night there were pickup games with a hyped crowd and a roster of playground legends ...
Monday's meeting, which begins at 6 p.m. at the Carbondale Civic Center, will offer an opportunity for members of the public to weigh in on the proposal. This item sits in the middle of an agenda structured for debate and the exploration of ideas.
A discussion of citizen expectations as a result of April's approved advisory referendum will be followed by a discussion between both public bodies about the state of leases, including Evergreen Park, the Carbondale Sports Superblock and Tatum Heights.
618-351-5823
On Twitter: @ismithreports