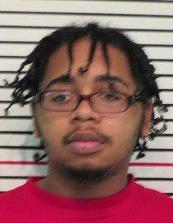 MURPHYSBORO — A Carbondale man charged with murder in the fatal shooting of a teenager this past March in Carbondale said Friday he is ready for trial.
Jarrell Pullen, 23, is charged with first-degree murder, aggravated discharge of a firearm and unlawful use or possession of weapon by a felon.
Pullen is being tried for the death of JaVon Trott, 19, of Johnston City. At about 5:30 p.m., on Friday, March 9, officers found Trott lying outside the Eurma C. Hayes Community Center after he and Pullen were engaged in an altercation at a private residence across the street. Police allege Pullen fatally shot the 19-year-old.
On Friday, Pullen's attorney, Cheryl Whitley, said her client was ready to move forward to trial. Jackson County State's Attorney Michael Carr follow suit.
Carr did file a motion Friday to allow prior convictions during trial. Pullen was convicted of possession of a controlled substance in October 2012 and aggravated unlawful use of a weapon in February 2014.
The court gave Witley time to respond to the motion since it was filed the same day. There is a hearing set for Feb. 26.