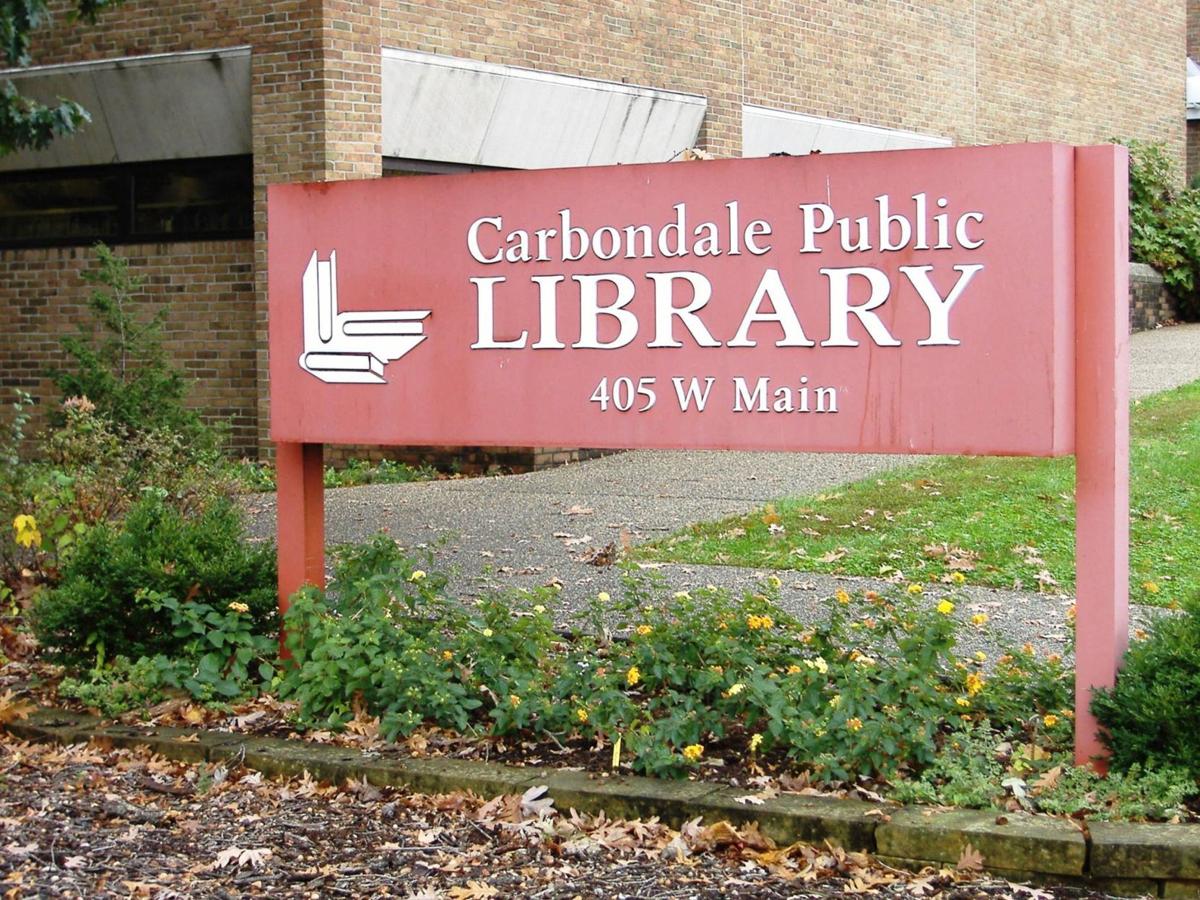 CARBONDALE — Carbondale Public Library is playing host again to two social work interns from Southern Illinois University.
CARBONDALE — Diana Sussman is a far cry from the stereotype of the shushing librarian. As director of the Carbondale Public Library, she's wor…
In a news release sent from library director Diana Brawley Sussman, she names Shyenda Jacobs and Joy Greer-Medley, both first-year masters students in SIUC's social work program, as this year's interns — Brawley Sussman said the program began in 2015.
Brawly Sussman also said The Carbondale Public Library may in fact be among the smallest public libraries in America to bring a social worker in-house to work with patrons.
According to the release, Jacobs, who received her undergraduate degree in criminal justice, is interested in "understanding human behavior and how the criminal justice system treats individuals" and wishes to focus on assisting with "finding resources they need to manage crisis situations."
Greer-Medley is noted as being a former corporate executive who is starting a second career in social work. The release says she hopes to start a community mental health and wellness center after finishing her master's degree.
The news release says that supporting those experiencing housing insecurity is "among the many community welfare concerns being actively addressed by The Carbondale Public Library" and will be a chief concern for the new interns.
It says they will work to provide "community members with essential information including emergency resource referrals, employment assistance, medical service assistance, food and clothing bank information" among other services.
In an email to The Southern, Brawley Sussman said the library is just one of several local agencies that take interns from SIU's social work program. However, she said the patrons the library serve do not always come in with typical needs.
"Sometimes people have needs that fall outside of normal service parameters, and those needs can be hard to fill," she said. This is something that is taken into account when fielding applicants.
"The library looks for interns who have relevant experience and the ability to work very independently in a nontraditional setting," Brawley Sussman said in the email.
She said this year the interns are "looking into developing a fund for emergency needs that aren't covered by existing programs."
CARBONDALE — During its meeting Tuesday, the Carbondale City Council made a formal pledge to engage in compassionate decision making by adopti…
Brawley Sussman said the interns are supervised by a professional for one hour a week, a cost covered by the library. She also said the interns themselves are unpaid — taking such an internship is part of the requirements of their program she said.
This type of community service is not uncommon for Carbondale's public library. It is regularly home to social programs aimed at supporting the underserved populations of Carbondale and even to promoting compassion and peace within its citizenry.
Brawly Sussman is a central figure in Nonviolent Carbondale, an organization committed to reinforcing the spirit of peace and nonviolence in the city. The Carbondale City Council recently took up the organization's resolution to declare Carbondale a compassionate community.
Brawly Sussman was also named 2017's Librarian of the Year from the Illinois Library Association and her work to engage at risk portions of her community is part of why she was chosen.
"Not only does she serve her community as a catalyst for change by being the driving force behind the Nonviolent Carbondale initiative, but she has also positioned the library to offer daily support for residents of the city by having a Social Worker on staff," a news release from the ILA announcing her award reads.
Brawly Sussman said the interns will be available on a first-come-first-serve basis the following days: Mondays from 2 p.m. to 8 p.m., Wednesdays from 9:30 a.m. to 2 p.m., Thursdays 2 p.m. to 8 p.m. and Fridays from 9:30 a.m. until 6 p.m.
618-351-5823
On Twitter: @ismithreports