MURPHYSBORO — Closing arguments in the murder trial of a man charged with murder in the 2014 death of a 19-year-old Southern Illinois University Carbondale student are scheduled to begin Thursday.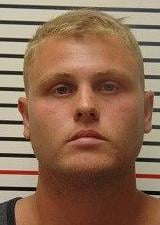 Gaege Bethune, 23, is charged with first-degree murder in the death of Pravin Varughese, whose body was found in the woods south of Illinois 13 on the east side of Carbondale on Feb. 18, 2014, days after he had been reported missing.
The defense declared its intention to rest Wednesday afternoon, after Bethune finished his testimony. The defense also recalled Illinois State Police Trooper Christopher Martin to the stand; he had earlier testified this past Thursday.
The jury will hear closing arguments from Illinois State's Attorney Appellate Prosecutor David Robinson for the state and former Jackson County State's Attorney Michael Wepsiec, who is representing Bethune.
On Wednesday, Bethune started the day on the witness stand after ending Tuesday in the middle of Robinson's cross-examination. The judge ruled before the questioning resumed that the state could ask about statements Bethune made to police on Feb. 19, 2014, within the scope of the defense's direct examination.
During Robinson's line of questioning, Bethune admitted he did lie to a police officer after midnight on Feb. 13, 2014.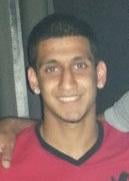 The incident in question happened just after Bethune and Varughese got into an altercation on the side of Illinois 13. According to prior testimony, Bethune and Varughese first encountered each other near Bethune's vehicle at 405 W. College St. when Varughese asked Bethune for a ride.
After about a 30-minute car ride, Bethune turned right onto Illinois 13 after Varughese wouldn't tell him where he needed to go, according to Bethune's testimony.
According to Bethune, Varughese then got angry because they were leaving Carbondale, and yelled at him and hit him in the face.
Bethune stopped the car on the side of Illinois 13 on the way out of town. An altercation occurred and both men ended up at the bottom of the ditch on the side of the road. When Trooper Martin appeared, Varughese ran into the woods and Bethune walked toward the officer.
Bethune admitted in open court that he lied to Martin that night because he was scared, and he didn't want to be arrested for driving under the influence of alcohol.
In a Feb. 17, 2014, police interview, Bethune told the police that he had told Martin he picked up a black hitchhiker who tried to rob him and then ran into the woods. Martin spoke briefly with the defendant that night and then told him to drive home.
During further questioning, Robinson pressed Bethune about additional lies he told Carbondale Police officers, including what he did after he left where he had been pulled over on the side of Illinois 13.
Bethune previously told the police that after leaving the scene of the incident, he drove straight home to his mother's house in West Frankfort. He admitted Wednesday that was also a lie and he did so because he didn't think his whereabouts after he left the incident were important.
Bethune testified that he stopped for gas, contacted a woman, who he picked up at her house, then drove to his father's house in Eldorado.
Robinson also pressed Bethune about testimony offered by Bethune's cousin earlier in the trial that Bethune and Varughese got into a fight over money. Additionally, he questioned Bethune about statements he made to his cousin after the incident occurred in February 2014.
Bethune said later on redirect by Wepsiec that there was no money involved in the altercation on Feb. 13, 2014. He also said he told his cousin that Varughese jumped out of the vehicle and that he chased him and hit Varughese once, and when Varughese turned around, Bethune "knocked him out."
Bethune said Wednesday that statement was a lie, and he only said that to his cousin because he "wanted to seem tough."
Robinson's final question about Bethune's inconsistencies stemmed from earlier testimony by the woman Bethune called that night. She said Bethune asked her if she wanted to do cocaine when he contacted her. Bethune said Wednesday she lied about that interaction, and there wasn't a conversation about doing cocaine.
Wespiec walked Bethune sentence-by-sentence through his Feb. 17, 2014, interview with police and asked him which statements were lies and which statements were true.
Wespiec keyed in on a phrase Bethune used in that interview, that he had rendered Varughese "dead weight" after one of the punches during the altercation on the side of the road.
Bethune testified that after Varughese punched him in the car, he pulled over on the side of Illinois 13, got out of the truck and walked around to the passenger side to remove Varughese from the vehicle. At that point, Bethune said, Varughese jumped out, took a swing at him and missed. Bethune said after he avoided the punch, he hit Varughese above the right eyebrow.
Then, Bethune said, Varughese grabbed Bethune's hoodie and Varughese's "dead weight" caused both men to tumble down a hill where a further "scuffle" ensued.
Bethune explained to Wepsiec that "dead weight" meant something that was forcibly pulling him down. He added that Varughese was not deceased or unconscious when they rolled down the hill.
He later added that he didn't do anything to cause Varughese to run into the woods and that he did so on his own accord after the state trooper appeared on scene.
Robinson, the prosecutor, asked Bethune if he would lie to get out of a dangerous situation, to which Bethune responded he did that night. However, he said he wasn't lying on the witness stand Wednesday.
"You would lie to get out of a DUI, but you wouldn't lie to get out of a case like this," Robinson asked Bethune.
After Bethune was excused from the stand, Wepsiec recalled Martin to the stand. He had previously testified as a witness for the state.
Wepsiec walked back through the events on the side of the road that night with the trooper, stopping at the point when he was speaking with Bethune at the truck's passenger side window.
Bethune previously testified that part of the reason he lied to the trooper is because he had a Solo cup containing alcohol sitting in a cup holder.
During the trooper's testimony, he said he did not see the cup.
The trooper did said Bethune told him about a person running into the woods, but that he didn't tell anybody about the incident. He later added that he isn't sure that Varughese would still be alive if he had contacted somebody that evening.
On cross-examination, Martin told Robinson he did not believe Bethune that night.
Wepsiec later asked Martin why he didn't make an arrest if he felt Bethune was lying. Martin said he was not "investigating" and if he would have made an arrest if he saw any drugs in the car.
After Martin was excused, the defense indicated to the judge it would rest its case. Judge Mark Clark then excused the jury and said closing arguments are planned to happen Thursday morning.
Court will be back in session at 9 a.m. Thursday.