CARBONDALE — The man lay on his side on the floor, his head resting on part of a large burgundy pillow, with what looked to be a folded quilt and other linens perched on a ledge above his head.
Near his dark blue pants were two or three bags of items.
He was on the floor of the library at the Gaia House Interfaith Center, perhaps nearing sleep, appearing to try speaking to people leaving a tai chi class and others walking by the door to the library room.
For the night, though, he had been offered the warm, dry, safe floor inside the Gaia House, whose board of directors on Christmas Eve decided to open the facility to those who are homeless during this current cold snap.
Tuesday night would be its third night of opening; at about 6 p.m., two hours before the Gaia House's warming station is set to open, no one appeared interested in making the man leave.
The Gaia House is located at 913 S. Illinois Ave., at the corner of South Illinois and Grand Street in Carbondale.
Began with a New Year's Eve conversation
The idea started with a conversation Fern Chappell, a member of the Gaia House board, had with others at a New Year's Eve celebration. Talk turned to the weather and those left outside in the cold temps.
A few hours later, Gaia's doors were opened to anyone needing respite from the cold. That first night, two men spent the night there, Chappell said.
On Monday night, six people took shelter from the cold — five men and one woman.
On Tuesday night, the warming station hosts were not sure how many other people would join the man already there, but they were sure others would join him. The National Weather Service has predicted that overnight temps would dip to 4 to 9 degrees, reaching a high of 29 degrees on Saturday, with a chance of rain and snow on Sunday, when temps could climb as high as 44 degrees.
"We were just trying to get them a place to be warm and safe out of the weather right now," Chappell said. "We'll discontinue it probably when it warms up … 30, 40 degrees, but if there is another cold snap, then we'll do it again."
Chappell said she alerted Carbondale Police that the facility was going to be opened overnight; the warming station's hours run from 8 p.m. to 8 a.m. 
You have free articles remaining.
The Gaia House overnight warming station will be manned by a friend of Chappell's, who volunteered for the job after she contacted several other prospective volunteers who were unavailable. That friend, Chappell said, told her he found himself homeless in Atlanta during a severe snowstorm the city experienced 20 years ago.
Having 'a big heart'
Carbondale has a shelter, the Good Samaritan House, which provides transitional housing for men, women and children. Good Samaritan operates emergency shelter for up to 25 to 35 people for about 30 days and transitional shelter for up to 10 people in a two-year program. A few weeks ago, the facility's director noted that it would temporarily suspend its zero-tolerance policy for alcohol to provide shelter for people from the cold.
The cold weather has turned the attention of some to the area's homeless, such as a man who appeared to be homeless, crouched against an interior wall at the Amtrak train station on Christmas Eve night; another man who had bunked down in an empty space outside a local gas station/convenience store, on more than one occasion; a small group of others who warmed themselves around a barbecue grill early Friday morning, a few blocks east of downtown; and a man that one Southern Illinois Facebook commenter witnessed stumbling across a busy street to take refuge inside a warm McDonald's restaurant.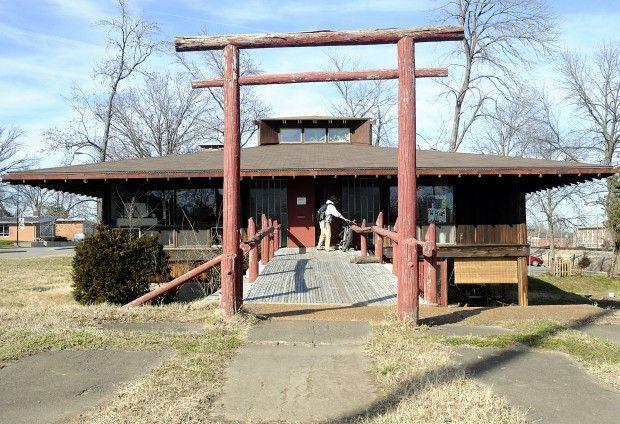 Sleeping space includes the upstairs open area living room where the tai chi class just ended, a room with at least two sofas and a carpeted floor and a piano in one corner.
One thing she said Gaia House is in need of is paper towels, toilet paper and other items; bigger needs items are an air conditioner — for summer months — and in the long term, more energy-efficient windows.
Chappell's friend Maureen Pyle said she was led to do this because she had a "big heart."
Pyle, a former member of the Gaia House board, has volunteered with the Sparrow Coalition, a coalition of people meeting to address issues of poverty and homelessness in Southern Illinois.
"She said, 'Carbondale can do better than this,'" Pyle said.
Pyle met Chappell from their work forming the 2-year-old Race Unity Group.
"It's just people," Chappell said. "The United States can be better than this. That's what we're all looking for, don't you think?
"We're all looking (to care) for people. How better to know your neighbor or your brother and sister than to help out? That's just the way it's supposed to be… Christian, Muslim, Baha'i… isn't that what we're supposed to be doing?"