CARBONDALE — The time has come for both Carbondale and Southern Illinois University to boldly reimagine themselves, Mayor John "Mike" Henry said Tuesday afternoon in his annual State of the City address.
Henry characterized the planned academic reorganization at SIUC — spearheaded by Chancellor Carlo Montemagno, who assumed the role in August — as a gutsy attempt to put the institution back on track.
"I certainly do not have the expertise to make any recommendations in this process, but I will say this — we cannot continue to operate as we have in the past. Our enrollment continues to decline, our reputation continues to waver," Henry said.
Like SIU, Carbondale needs to move forward, he said. Henry unveiled the city's new logo and branding during the speech at the Carbondale Chamber of Commerce's monthly luncheon in the Civic Center.
In February, the city hired North Star Destinations Strategies to take on a $98,000 branding initiative for Carbondale. Based on research gathered over the course of six months, the company found three prevalent associations with the city: SIU, diversity and outdoor recreation.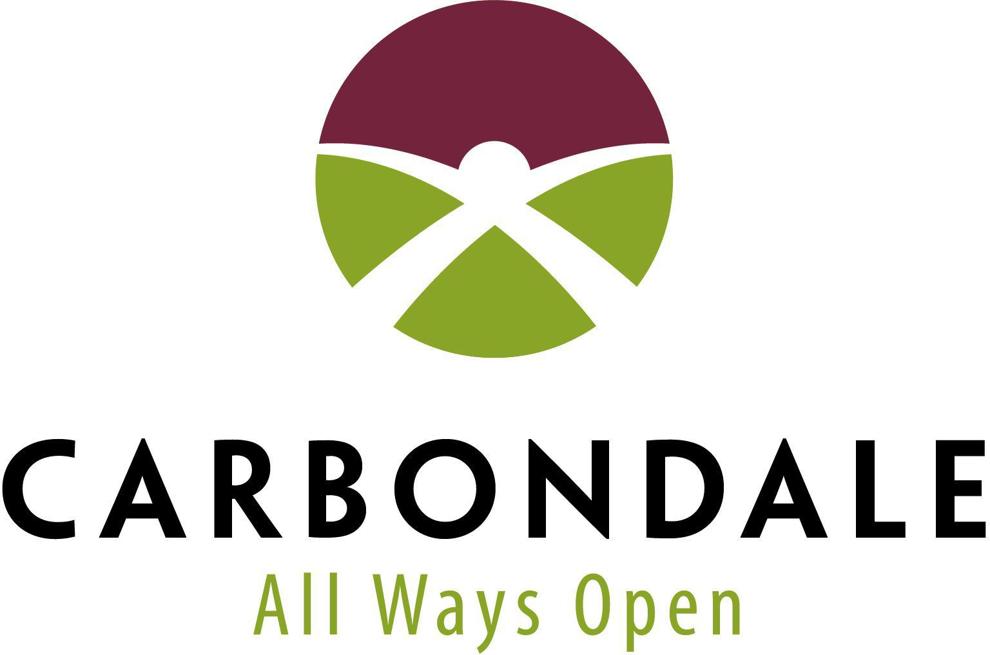 Consultants developed straplines, or taglines, for a committee of city leaders to choose from. Henry announced that the committee settled on "All Ways Open."
"'All Ways Open' implies that the possibilities in Carbondale are limitless. It boldly reflects Carbondale's reputation for being a welcoming community," Henry said.
Carbondale's new logo is an abstract crossroad, representing the city's significance as the "Eclipse Crossroads" and as the crossroads of Southern Illinois. It also features a keyhole, which Henry said "gives a nod to SIU and our college town identity, implying that Carbondale is the key to unlocking your future and realizing your full potential." The green symbolizes outdoor recreation, while the maroon refers to the city's ties to SIU.
The city will begin using the new logo and strapline in the next three to six months. The rebranding initiative coincides with SIUC's reorganization, Henry noted.
"Each of our strategies speaks to the need to change how we've been doing business and to reimagine what we want to look like in the future. It also speaks to our need to abandon the ways of the past and to boldly envision a brighter future," Henry said.
Challenges of 2017
Earlier this year, the state reduced municipalities' share of the Local Government Distributive Fund and initiated a new fee for the collection of local taxes, costing Carbondale $521,000 in the middle of a fiscal year. In September, the city was forced to pass a budget adjustment to account for the shortfall.
"There is, again, the very real possibility that the state will demand higher contributions to the state's pension system while at the same time reducing their payments to us. Also, due primarily to declining enrollment at SIU, there are substantially fewer people in Carbondale. This is not only detrimental to our businesses, but is also causing a decline in sales tax revenues," Henry said.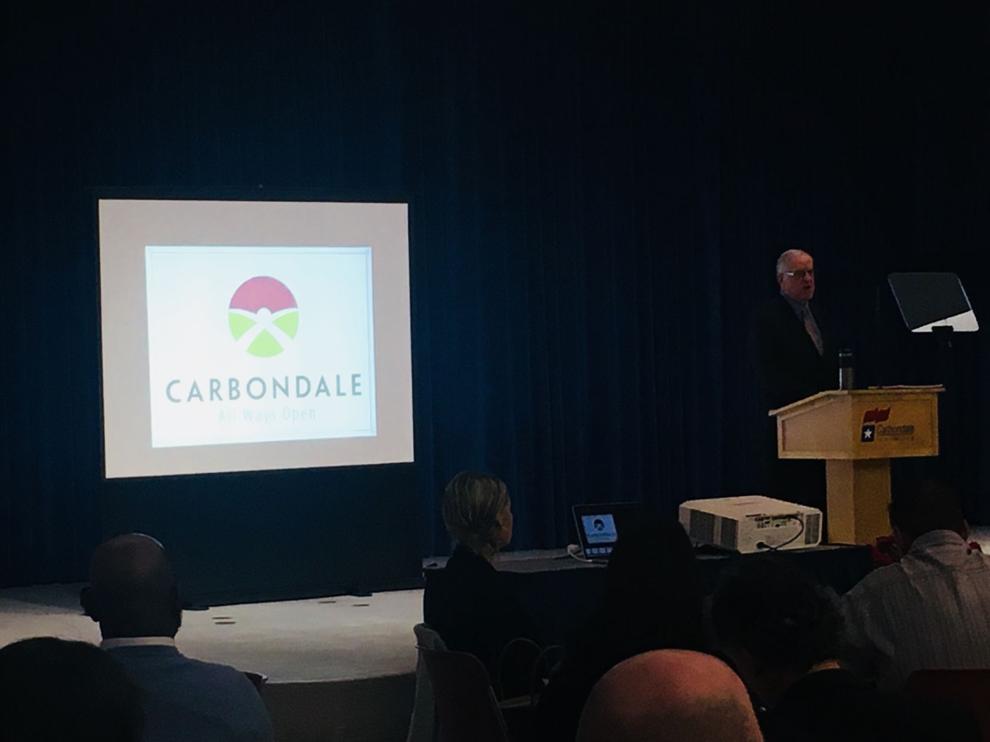 Accomplishments
In August, the city welcomed 50,000 visitors for the total solar eclipse and garnered "worldwide acclaim" in a number of high-profile media outlets.
"We couldn't have spent $30 million and gotten this kind of coverage," Henry said.
Phase 1 of the downtown streetscape construction, a $1.7 million project, wrapped up in August.
CARBONDALE — City officials checked off a major objective in their downtown revitalization efforts just in the nick of time before the eclipse.
"Since the city first started discussing and studying this, we have had eight mayors and eight city managers. This council, this city manager got it done," Henry said.
The city also completed a bike path connecting Town Square to the SIU campus and established more additional downtown parking.
Henry said preliminary uniform crime numbers for 2017 are trending steady with, or perhaps even below, the previous two years.
"That's three years in a row with the lowest crime rate our city has achieved in more than two decades," he said.
Henry said the city's chronic nuisance ordinance, passed after a community forum, had proved a success, as investigations by authorities led to seven chronic nuisance proceedings this year.
"Six were the result of felony incidents and in five of those, the property managers were cooperative. During those proceedings, the tenants moved elsewhere, some out of town, thereby abating the issues that were causing concerns in our community," Henry said.
Also in 2017, the city purchased a new firetruck and new trash containers for 4,000 customers.
Looking ahead to 2018
Henry said the downtown Hilton Home2Suites hotel, which was expected to be completed earlier this year and is still under construction, should be finished in about three to four months.
Phase 2 of the downtown streetscape project, which will extend from Cherry to Monroe Streets, should be completed by the time fall classes start.
The city continues to pursue funding for the planned downtown multimodal center project, which would replace the existing Amtrak station.
"Amtrak is a vital resource for SIU, providing easy access to Carbondale. This center would also be used by taxis and other means of mass transit to move people throughout the region," Henry said, adding that several elected officials have expressed support for the project.
Henry said he still believes Carbondale can be "the cultural center of Southern Illinois" and that Carbondale Tourism, Carbondale Mainstreet, Carbondale Community Arts, the city and SIU will be working to bring in more events and entertainment.
"These kinds of events attract visitors from all over Southern Illinois and benefit our businesses as well as our students. Most importantly, they can improve the quality of life for all our citizens," he said.
618-351-5082
On Twitter: @janis_eschSI