On Dec. 6, 1992, an intentionally set fire at an apartment complex in Carbondale took the lives of five students and injured eight others.
The early-morning fire was contained to the top two stories of the building, at 504 S. Rawlings St. Investigators believed the fire was the result of arson, but a suspect was never identified. The Carbondale Police Department currently lists the fire as a cold case.
Today, a plaque by Southern Illinois University Carbondale's campus lake remembers the victims.
Bedclothes hung from third-story windows Sunday afternoon, evidence of the attempts by residents to shorten their falls.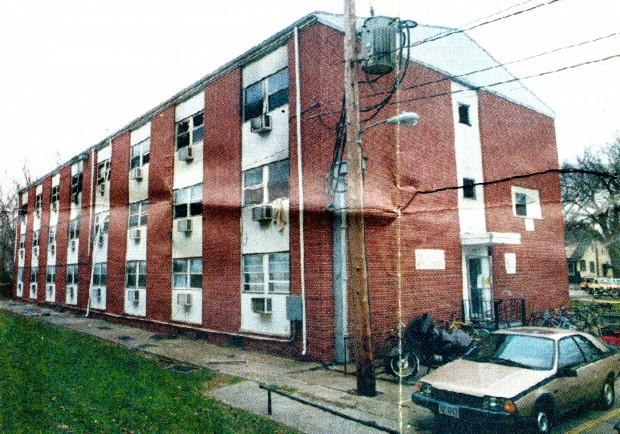 Five students died in the fire, four of whom were international students.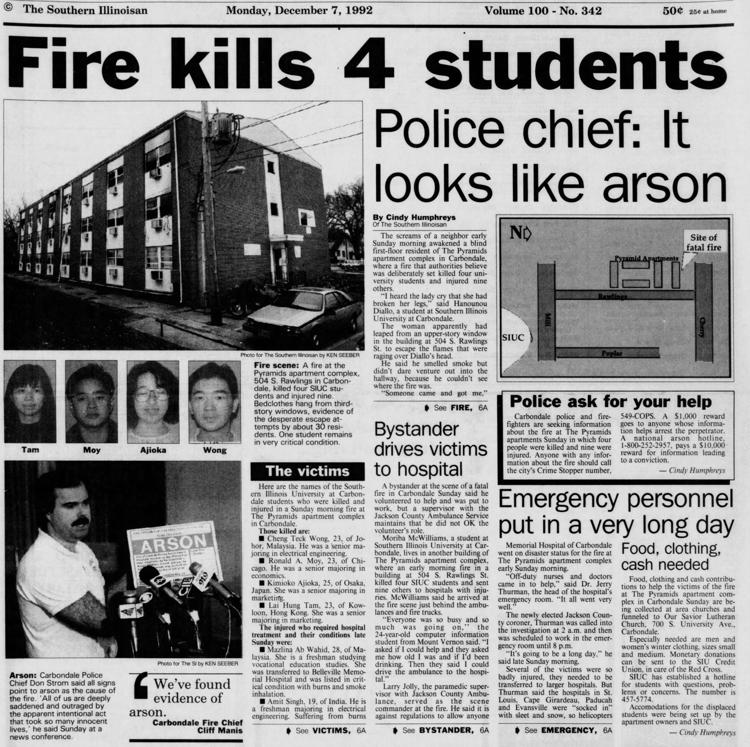 A fifth victim, Mazlina Ab Wahid, 28, of Malaysia, died the day after the fire.
Overwhelming response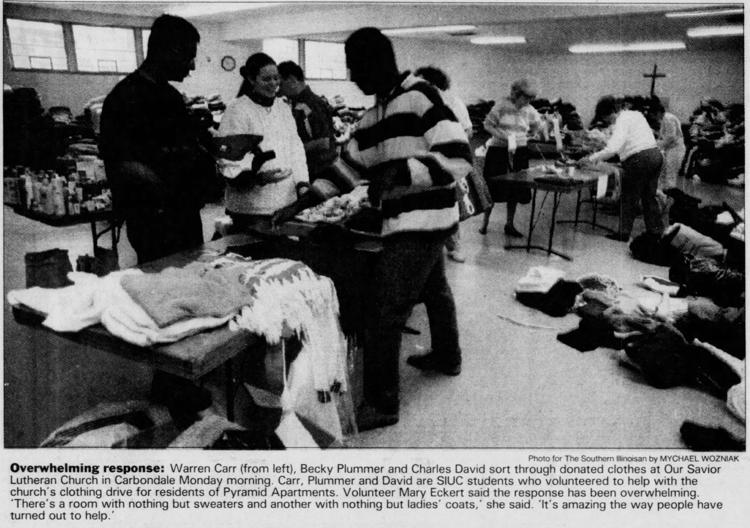 Investigating the cause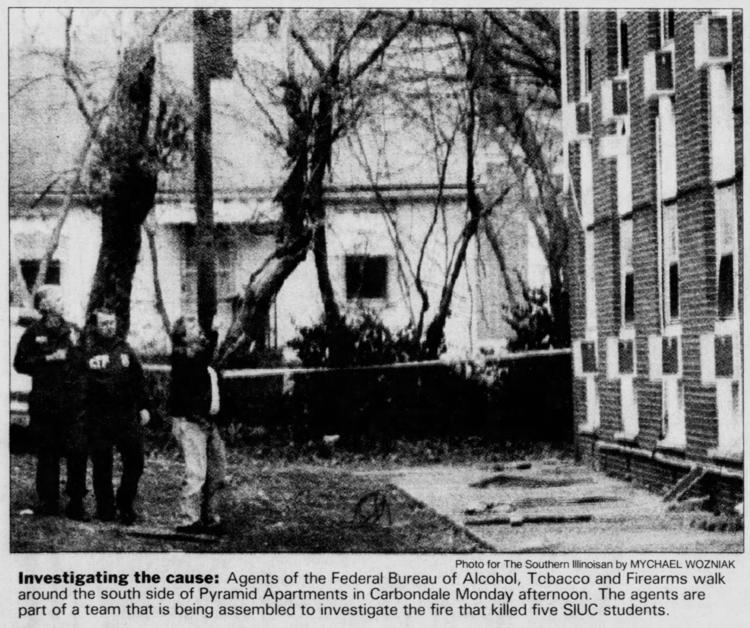 Family mourns loss of 'treasure'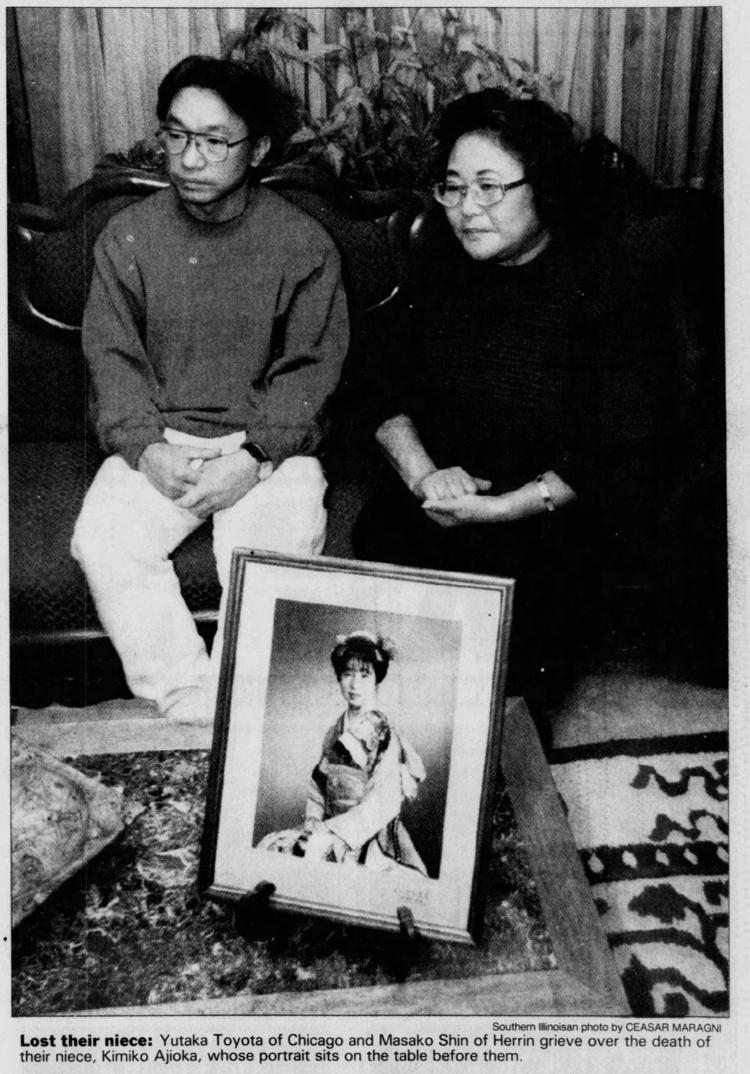 Aftermath of fatal fire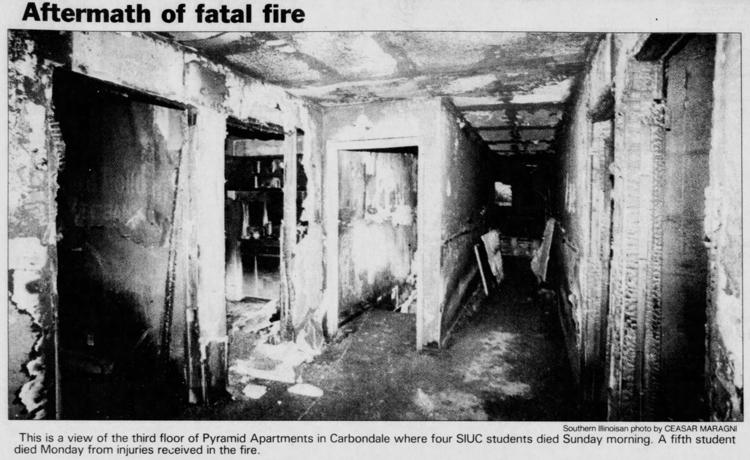 Police investigation continues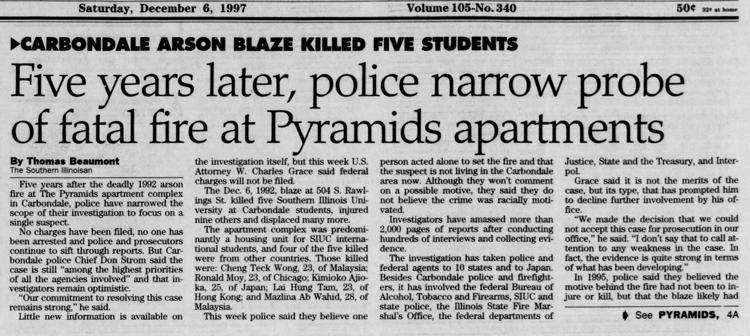 Remembering the victims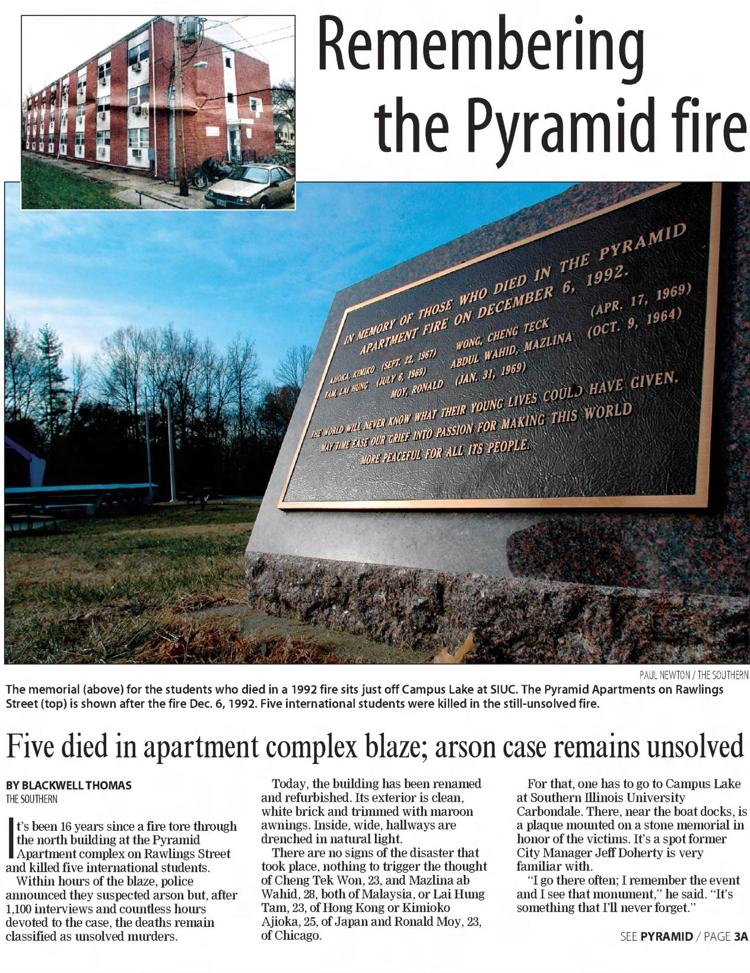 Cold case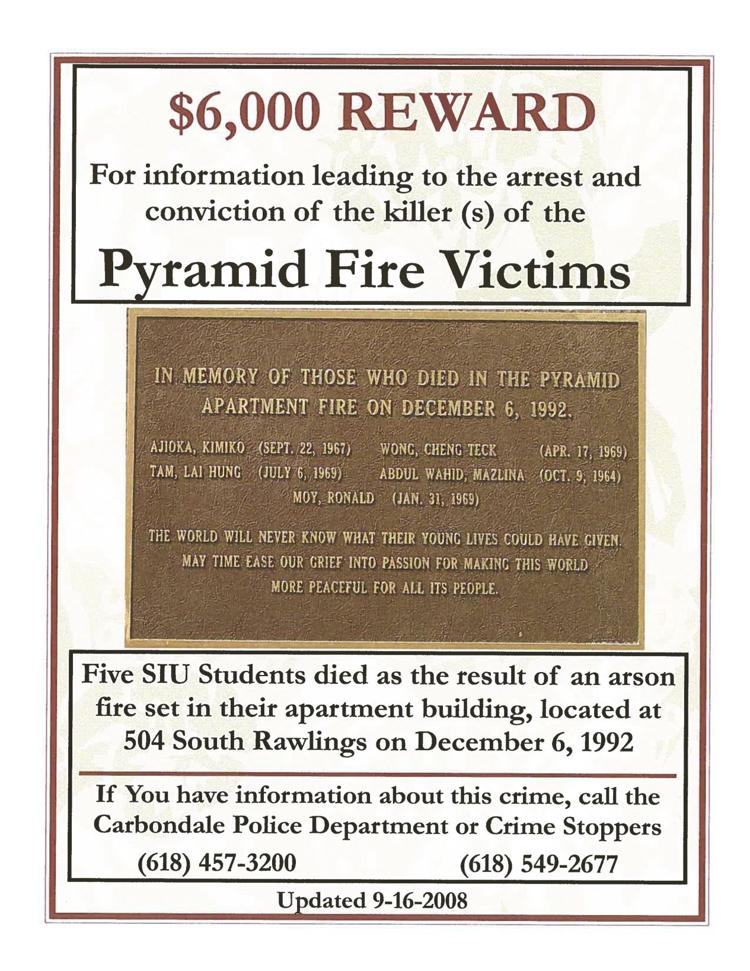 25 years later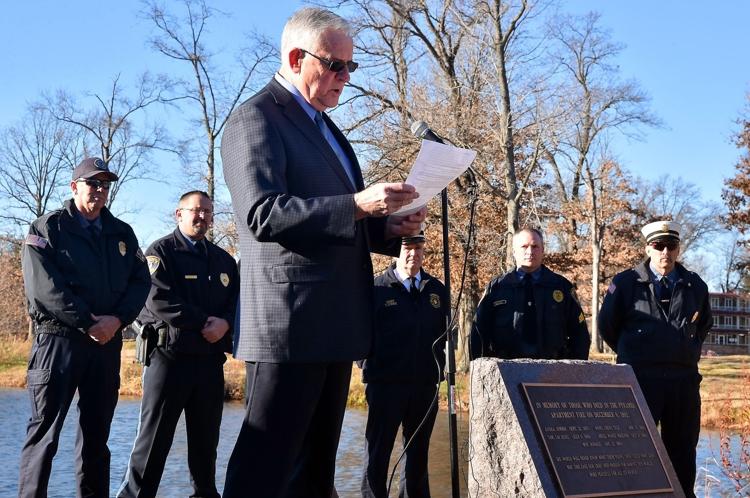 25 years later